Originally published Monday, 05 May 2014.
This weekend, we got away.
We packed up the babies, tucked them in at my parents' house and drove into the mountains.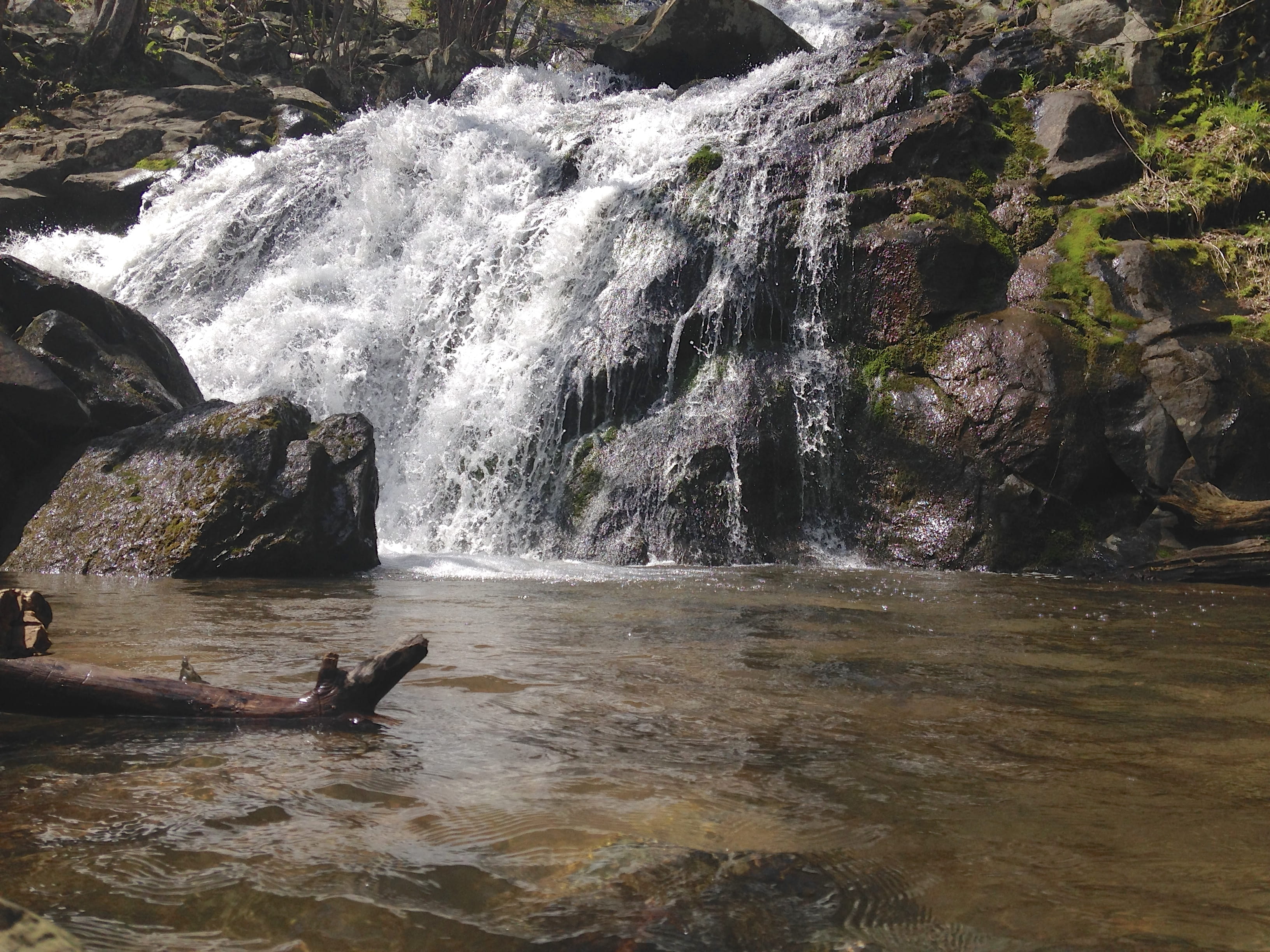 Virginia mountains may not be able to compete with the scale of other peaks, but it's hard to match their beauty. They're captivating in a confident, quiet sort of way that doesn't feel the need to announce itself, but just sits patiently and invites the rest of us to enter in.
My dad raised me in these blue hills and they feel like an extension of family, yet I'll never stop oohing and awing over them. Springs of water shooting from the rocks, deer running out of sight, wind so loud you're sure it can move buildings - it's makes us stop and admire. What strikes me is that we experience many of these things in some form here at home, yet our reaction is noticeably different there. There are creeks and lakes and animals all around town, but they are mostly managed by people. There seems to be something aww inducing about that which is wild. That which is beyond our control. That which is controlled by the one Who is sovereign.
This was my view during breakfast yesterday.
Watching the shadows cast by clouds roll up and over the mountains and thinking back to the small observations we made on the drive in, I found myself thanking God that I have no real control; and I breathed fully in the freedom of knowing that He does.
I'm not someone who easily gives up control, even the illusion of it. I tend to cling to it rather desperately, hoping that if I hold on tight enough, I may actually be able to save myself. Then I take a short drive up a relatively small mountain, or I sit at a window and watch the movement of life outside and I am reminded that beyond my own actions and attitudes, I hold nothing together. And while that thought would normally cause more than a slight panic, the longer I look out this window, the more I am sincerely grateful that it isn't my job to keep the world spinning, because the story would have to become so small if it was me - and staring across those mountains, I feel how tiny and pathetic a story it would be. Instead, I get to rest in the knowledge that it is not in my hands and that the story being written is penned by One who is infinite.
It's one thing to reflect on my limitations and embrace the power of a sovereign God when life is smooth and hope seems to be a given, but my prayer is that I can remember this place when tomorrow feels less certain and songs of praise aren't flowing as naturally.
That's the challenge we all face. To rejoice on the mountaintop and sing in the valley, knowing that the One speaking life into this broken world is so very good and safe to trust.
"Where can I go from your Spirit?
Where can I flee from your presence?
If I go up to the heavens, you are there;
if I make my bed in the depths, you are there.
If I rise on the wings of the dawn,
if I settle on the far side of the sea,
even there your hand will guide me,
your right hand will hold me fast.
If I say, "Surely the darkness will hide me
and the light become night around me,"
even the darkness will not be dark to you;
the night will shine like the day,
for darkness is as light to you."
--Psalm 139:7-12