Celebrate His Coming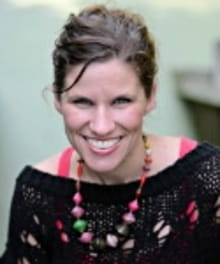 My kingdom is not of this world. If my kingdom were of this world, my servants would have been fighting, that I might not be delivered over to the Jews. But my kingdom is not from the world. You say that I am a king. For this purpose I was born and for this purpose I have come into the world-- to bear witness to the truth. Everyone who is of the truth listens to my voice. (John 18:36-37)
Wonder, amazement, and awe are emotions felt when we pause to consider the coming of Christ. Jesus left his eternal domain of Heaven and took time-capsuled residence among the fallen and flailing.
The King of Kings, Creator of All, clothed in human flesh... the dust of the earth. At the Father's will He was crushed, stripped, beaten, and pierced for my transgressions: envy, covetousness, pride, slander, anger, ungratefulness, and ungodliness to name a few.
Jesus bore a mocking crown of thorns and accepted blows and insults as a lamb slain for the final sin offering. He is the One whose sacrifice we celebrate as His grace-chasers freed from our sin.
Each man who had a part in the punishment of Jesus was known to Him by name. He knew everything about them. Likewise, he knows everything about us. All that we have done or will do both for shame and for His glory and yet, even then He chose the most burdensome cross of all: to do the Father's will and restore relationship between Holy God and wicked man.
The Redeemer came to reunify the created to the Creator. Like the Good Shepherd that goes after the one lost lamb, He came so that all the lost have freedom to choose life.Life not given at first breath, but by means of dying to ourselves. That we may be reborn to new life in Christ that can never die.
Now we may walk with our Savior.
In Isaiah 53, the prophet, Isaiah, prophesied about Jesus, the Messiah, 700 years before His birth and 733 years before His cruel death on the cross. Our God is the Master Author, Scientist, and Historian. He is the more than we could ask for or imagine (Ephesians 3:20).
Each Sunday when we gather as a body of believers, it is a foretaste of His coming again. It is a beckoning for us to eagerly await the second coming of the One who, appeared once for all at the end of the ages to put away sin by the sacrifice of himself. (Hebrews 9:11-28)
But he remained silent and made no answer. Again the high priest asked him, "Are you the Christ, the Son of the Blessed?" And Jesus said, "I am, and you will see the Son of Man seated at the right hand of Power, and coming with the clouds of heaven. (Mark 14:61-62)

Hosanna to the Son of David! Blessed is he who comes in the name of the Lord! Hosanna in the highest! (Matthew 21:9)
Looking to the clouds and eagerly awaiting our Lord...He is coming again.
---
---