Originally published Wednesday, 23 May 2018.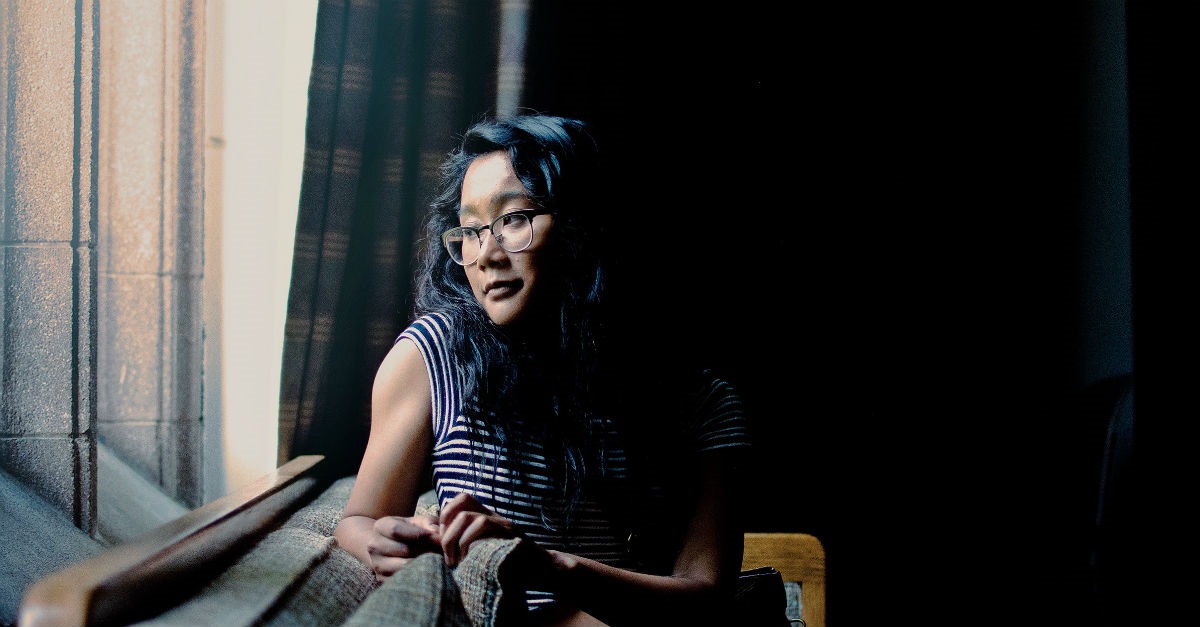 Noise is constantly slipping through the cracks of the quiet I long for. When I seek to escape into muted moments, the chaotic racket lurks ominously in the shadows, increasing the hunger I hear growling within me. I thrust myself into the delusive peace of TV binges and smartphone apps to no avail. Even in the silence, I hear it. To-do lists loom, notifications whip out onto screens with a snap, and the world tells me, "do more, be more, give more. More, more, more."
The loudness of expectation from a world begging for me to listen to the seductive songs of leisure and mediocrity has threatened to leave my nerves strung out and dry. I feel alone, withering away on the scorching asphalt of the demands of everyone and everything except the one I long to serve most—my Lord and my God.
It is only in his presence that I can hear my soul delicately whisper, "Shhhh, I am listening for the words of my Master."
The only antidote I have found to the barrage of solicitation and thirst for more is the familiar cushion of truth found in the scriptures. These five passages bring balm to my blistered efficiency and calm to the chaos.
"As Jesus and his disciples were on their way, he came to a village where a woman named Martha opened her home to him. She had a sister called Mary, who sat at the Lord's feet listening to what he said. But Martha was distracted by all the preparations that had to be made. She came to him and asked, 'Lord, don't you care that my sister has left me to do the work by myself? Tell her to help me!'
'Martha, Martha,' the Lord answered, 'you are worried and upset about many things, but few things are needed—or indeed only one. Mary has chosen what is better, and it will not be taken away from her.'"
This is the perfect remedy for the overstimulated soul. In the midst of the clatter that arises from within and around us, it honestly directs us to where the truest peace, power, and purpose is found—at the feet of Jesus.
"He makes wars cease to the ends of the earth. He breaks the bow and shatters the spear; he burns the shields with fire. He says, 'Be still, and know that I am God; I will be exalted among the nations, I will be exalted in the earth.' The LORD Almighty is with us; the God of Jacob is our fortress."
We don't always think of peace when we think of sitting in a fortress, but what this passage reminds our battle-weary thoughts is that God is the ultimate maker of peace. While rumors of wars accost our eyes as we scroll through news feeds, God is not to be forgotten. He is to be known. He is mighty and strong, just and merciful, and he is the one who was, is, and always will be. Our enervated hearts can know victory is his. He will be exalted, and because of him, our souls find quietude.
"The LORD said, 'Go out and stand on the mountain in the presence of the LORD, for the LORD is about to pass by.' Then a great and powerful wind tore the mountains apart and shattered the rocks before the LORD, but the LORD was not in the wind. After the wind there was an earthquake, but the LORD was not in the earthquake. After the earthquake came a fire, but the LORD was not in the fire. And after the fire came a gentle whisper. When Elijah heard it, he pulled his cloak over his face and went out and stood at the mouth of the cave. Then a voice said to him, 'What are you doing here, Elijah?'"
In this passage, Elijah is in hiding. The threats from Jezabel swung over his future, and he ran for the hills, even after seeing God rain down fire and give victory when Elijah stood against the prophets of Baal. I hate that I recognize this pattern in my own life. That life reaches a high and I see the goodness of God right before my eyes, and still, I can turn, run, and hide when pressure pushes in. However, just as God meets Elijah, not in the wind, earthquake, or fire I find God gently leading me back to the places I can find him speaking. His patience relieves the shame that blinds me.
"I know what it is to be in need, and I know what it is to have plenty. I have learned the secret of being content in any and every situation, whether well fed or hungry, whether living in plenty or in want. I can do all this through him who gives me strength."
Few suffer as Paul did. He rejoiced and remained content in all circumstances. This verse reveals his secret—Christ who gives him strength. This passage takes away all our right to add to the noise that surrounds us with complaint. Yet it replenishes us by emphasizing that even here, even there, that wherever you are you may be content because you are one of the saved, redeemed, and children of the Most High.
"Come to me, all you who are weary and burdened, and I will give you rest."
What relief there is in the simplicity and succinctness of this verse. It meets me in my tired and tried places and reminds me that Jesus is not a slave driver. He is a refuge, and there is no true rest away from him. The voices from competing sources are drowned out when we bask in the truth—we are welcome with all we are to enter Jesus' comforting care.
---
Chara Donahue enjoys freelance writing, biblical counseling, and speaking to women when her four kids are out playing with dad. She holds an MSEd from Corban University and is passionate about seeing people set free through God's truths. She is a regular contributor at iBelieve and her words have appeared at Christianity Today's Women Leaders, (in)courage, Patheos, and The Huffington Post. She longs to be a voice that says, "Hey we are in this together, and there is room for us all." Connect with Chara on Facebook, and Twitter.
Image Credit: ©Unsplash/lexel