5 Unhealthy Habits that Will Kill Your Marriage
Most often it seems that the worst habits to keep are the easiest ones to form. Maybe that's because it requires less effort to go through a drive-thru rather than cook a healthy meal at home, or to watch one more show instead of exercising. Forming and keeping the healthiest habits requires intention and dedication, whether it's in tending to our physical and emotional health, or the health of our relationships.
Without intention and dedication, we will form unhealthy habits that will negatively impact our marriage. Bad habits in our relationship can pull open the door to divorce, even if ever so slightly. The good news? A bad habit can be reversed! Here are five unhealthy habits that, over time, can be detrimental to a marriage.
Image Credit: Thinkstock.com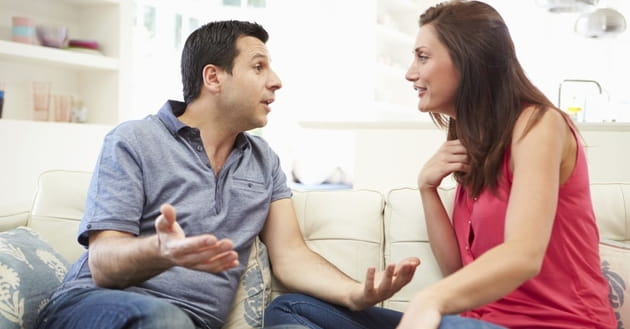 1. Belittling Your Spouse
Sticks and stones may break my bones but words will never hurt me! This old adage is only partially true: sticks and stones may break our bones, but words will also hurt us. You should be your spouse's biggest source of support and encouragement. When we make verbal jabs at our spouse, we are slowly deconstructing the safe and supportive environment a marriage should be. Oftentimes, these belittlements come in the form of jokes but, at their core, they simply are not funny. If you're using a "joke" in an attempt to speak to a real issue (such as laziness, for example), then have a serious and kind conversation with your spouse about it. Words carry weight, especially when they are belittling words coming from the person who is supposed to build us up. Over time, the words you and your spouse exchange will grow in bitterness rather than kindness.
Image Credit: Thinkstock.com