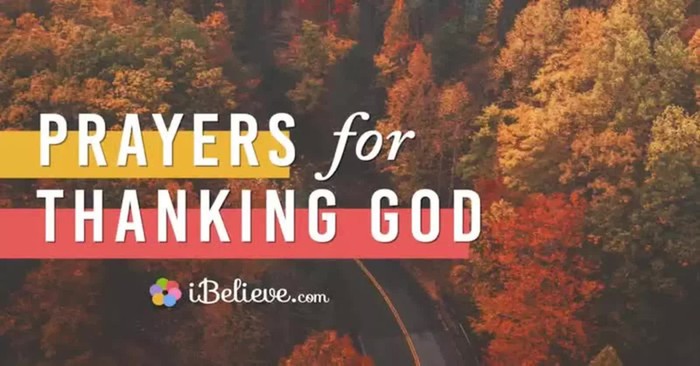 Let us give thanks to God in prayer and praise His righteous name!
"Oh give thanks to the Lord, for he is good, for his steadfast love endures forever!" ~ Psalm 107:1
"I will give thanks to the LORD with my whole heart; I will recount all of your wonderful deeds." ~ Psalm 9:1
Let us give thanks to God in prayer and praise His righteous name!
Morning Thanksgiving
We give you sincere thanks for the rest of the past night and for the gift of a new day, with its opportunities to pleasing you. Grant that we may so pass its hours in the perfect freedom of your service, that at evening, we may again give you thanks; through Jesus Christ our Lord.
A Prayer of Gratitude
Dear God,
Thank you for your amazing power and work in our lives, thank you for your goodness and for your blessings over us. Thank you that you are able to bring hope through even the toughest of times, strengthening us for your purposes. Thank you for your great love and care. Thank you for your mercy and grace. Thank you that you are always with us and will never leave us. Thank you for your incredible sacrifice so that we might have freedom and life. Forgive us for when we don't thank you enough, for who you are, for all that you do, for all that you've given. Help us to set our eyes and our hearts on you afresh. Renew our spirits, fill us with your peace and joy. We love you and we need you, this day and every day. We give you praise and thanks, for You alone are worthy!
In Jesus' Name, Amen.
A Prayer for Thanking God in Hard Times
God, sometimes life gets me down and I find it hard to see things to be thankful for. Open my eyes to see the gifts you've given me in my life. I'm going to start by thanking you for loving me enough to come to earth and die so we can live together forever. Amen.
"Give thanks in all circumstances; for this is the will of God in Christ Jesus for you." ~ 1 Thess. 5:18
Thanksgiving Prayer
O Lord our God and heavenly Father,
in your indescribable mercy
you have provided food and drink
for the nourishment of our weak bodies.
Grant us peace
to use these gifts from your hands
with thankful, reverent hearts.
Let your blessing rest on these your gifts,
to our comfort and sustenance.
Grant, good Lord,
that as we hunger and thirst for this food for our bodies,
so may our souls earnestly long after
the Bread of eternal Life,
Jesus Christ, our Lord and Savior. Amen.
An Evening Thanksgiving
Accept our evening thanksgiving,
Fountain of every blessing,
for you have led us in safety through the length of the day.
You daily bless us with so many temporal mercies,
and have given us the hope of resurrection to eternal life;
through Jesus Christ our Lord. Amen.
Originally published Wednesday, 29 September 2021.