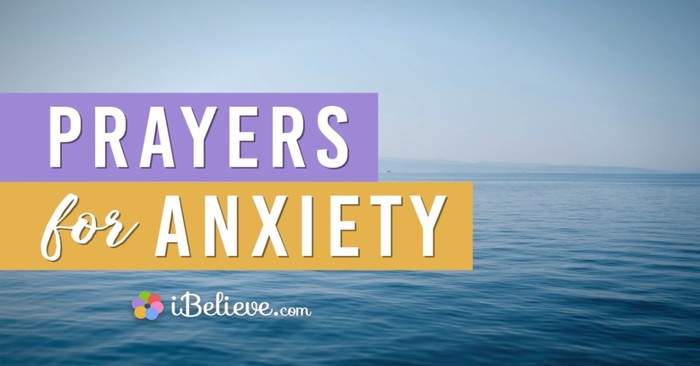 Confess your anxiety to Lord, casting your cares upon Him, that He may forgive your fear and bless your heart with love and faith.
"Do not be anxious about anything, but in everything by prayer and supplication with thanksgiving let your requests be made known to God. And the peace of God, which surpasses all understanding, will guard your hearts and your minds in Christ Jesus." ~ Philippians 4:6-7
"Humble yourselves, therefore, under the mighty hand of God so that at the proper time he may exalt you, casting all your anxieties on him, because he cares for you." ~ 1 Peter 5:6-7
Confess your anxiety to Lord, casting your cares upon Him, that He may forgive your fear and bless your heart with love and faith.
Prayer For Mercy
Lord, have mercy.
In all our needs…
In all our hurts…
In all our anxiety…
Lord, have mercy.
With all our questions…
With all we know…
With all we don't know…
Lord, have mercy.
For healing…
For peace…
For a stronger trust in Your Word and promise…
Lord, have mercy.
To calm our doubts…
To soothe our fears…
To bear our griefs and carry our sorrows…
Lord, have mercy.
Help, save, comfort, forgive, strengthen and heal us by your grace.
Amen.
Prayer to Soothe an Anxious Heart
Dear Lord, I thank you that I can come to You always for any reason. I'm grateful that when I pray to You, You answer me. Help me to come to You at the beginning of my fears and anxieties instead of waiting until I can't stand them anymore. The quicker I come to You the better. You want to free me from ALL my fears. Help me look to You for help more often so that I can be radiant with Your joy. In Jesus' Name, I pray, Amen.
Father of Mercy, Come to My Help
Almighty God, Father of mercies and God of all comfort, come to my help and deliver me from this difficulty that besets me.
I believe Lord, that all trials of life are under your care and that all things work for the good of those who love you.
Take away from me fear, anxiety, and distress. Help me to face and endure my difficulty with faith, courage, and wisdom.
Grant that this trial may bring me closer to you for you are my rock and refuge, my comfort and hope, my delight and joy.
I trust in your love and compassion. Blessed is your name, Father, Son and Holy Spirit, now and forever. Amen.
Hope that Comes from God's Promise
O Father in heaven, look upon all your people who struggle with anger, anxiety, doubt, frustration, guilt, hopelessness, loss, memories, lack of patience, pain, regret, sadness, selfishness, temptation and weakness.
Your holy Word tells us "All things work together for the good of those who love God, who are called according to his purpose." And that means that you make all these things work for your good purpose in our lives, even when we do not understand.
Remind us of your invitation, "Cast all your cares upon me," and of your assurance that goes with it, "because I care for you." …through your Son, Jesus Christ our Lord. Amen.
Prayer Against Worry
"Dear Father, I admit that I often forget that you are with me. I often forget what you're like. Would you please forgive me for that? I need to get to know you better. I need to get to know your Word and your promises better. Help me to put you first in every area of my life. Help me to live one day at a time. Help me to not worry about tomorrow but instead focus on what you're doing in my life right now. I want to trust in your promise to take care of every one of my needs — financial, relational, physical, social, spiritual, and emotional. Help me to trust you more and worry less. I pray in Jesus' Name. Amen."
Source: Rick Warren
Cast Out Anxiety With Love
"Such love has no fear, because perfect love expels all fear. If we are afraid, it is for fear of punishment and this shows that we have not fully experienced his perfect love." (1 John 4:18)
Lord, I know you do not want us to be paralyzed or depressed by fear of judgment from you. You want us to be confident that you will accept us in Christ on Judgment Day. Your complete love abides in us to bring us this confidence. When we walk in the light, your love is perfected in us.
Teach me how to live in that perfected love of your sacrifice for me. When I am tormented by fears about my sins or my future, remind me of your great love for me. Show me how my love for you, Abba Father, confirms the authenticity of my faith and casts out my fears.
Source: Crosswalk.com
Originally published Monday, 20 September 2021.