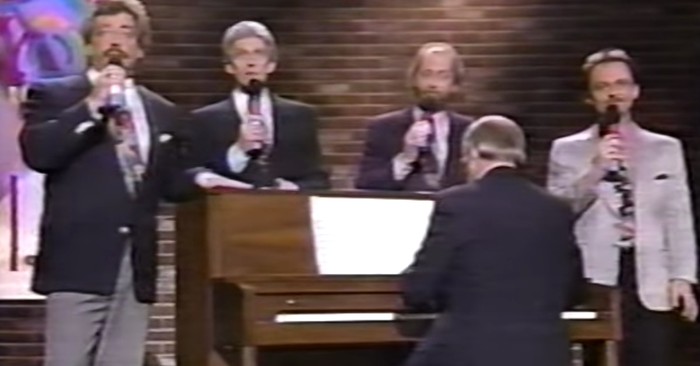 The talented men of The Statler Brothers lead us in worship with this classic performance of 'Love Lifted Me.' This beloved hymn reminds us all that God's love can see us through any hardship.
"Love lifted me
Love lifted me
When nothing else would do
You know love lifted me"
The Statler Brothers formed in 1955 and continued to play music until their retirement in 2002. Throughout the years, these talented men have gives us hits such as 'Flowers On The Wall' and 'Do You Know You Are My Sunshine?'
Today, we are taking a look back at one of their incredible gospel performances of the classic hymn 'Love Lifted Me.' As they belt out these lyrics, we remember that God is the way, the truth and the light.
"Everybody is looking for a way
To say something nobody's saying
But that's hard to do
They're searching their mind
Trying to find one of a kind way
That they could find something new
So I'll just sing"
In troubling times, it is always important to hold fast to your faith and let God lead the way. And this hymn is the perfect way to sing His praises.
Ephesians 3:17-19 "So that Christ may dwell in your hearts through faith—that you, being rooted and grounded in love, may have strength to comprehend with all the saints what is the breadth and length and height and depth, and to know the love of Christ that surpasses knowledge, that you may be filled with all the fullness of God."
Credit: Godtube
Originally published Friday, 18 March 2022.