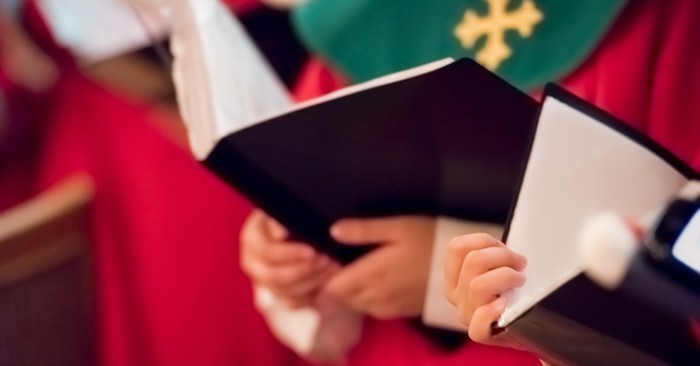 The Color Music Children's Choir performs a beautiful rendition of the hit song 'You Raise Me Up.'
The Color Music Children's Choir performs a beautiful rendition of the hit song 'You Raise Me Up.'
Over the years, this song has become one of the most iconic numbers of our generation. It was made popular by opera voice Josh Groban, but countless artists have covered the song over the years. The powerful lyrics resonate with so many hearts around the world, and the message still rings true today.
"When I am down, and, oh, my soul, so weary
When troubles come, and my heart burdened be
Then, I am still and wait here in the silence
Until you come and sit awhile with me"
Today, we get to hear a very special rendition of 'You Raise Me Up' from the children's choir of Color Music. Together, these talented boys and girls are belting out these incredible lyrics like we've never heard before.
"You raise me up, so I can stand on mountains
You raise me up to walk on stormy seas
I am strong when I am on your shoulders
You raise me up to more than I can be"
Note after note, you can feel the passion behind every single word. This song is beloved by so many for the inspirational lyrics and message of hope. This truly comes across when you hear all of these amazing voices together as one.
'You Raise Me Up' is a difficult song to perform, but this ensemble pulled it off flawlessly. This is just what the world needs to hear right now.
Photo Credit: ©Getty Images/ShotShare
Originally published Thursday, 27 July 2023.