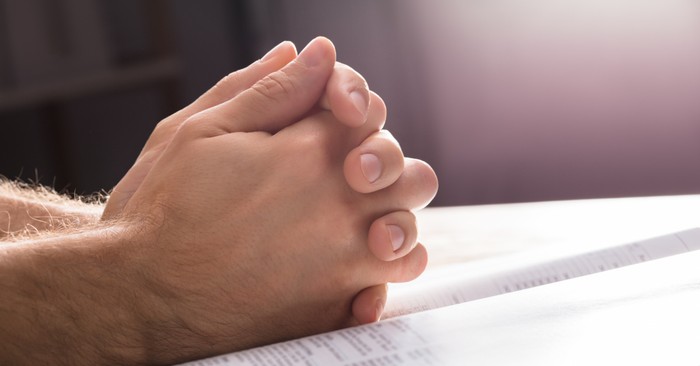 Dear Merciful Lord, Thank you for your gift of forgiveness. Your only Son loved me enough to come to earth and experience the worst pain imaginable so I could be forgiven. Your mercy flows to me in spite of my faults and failures. Your Word says to "clothe yourselves with love, which binds us all together in perfect harmony." (Col. 3:14) Help me demonstrate unconditional love today, even to those who hurt me.
From the Crosswalk.com article, "4 Prayers for Forgiveness - For Self and Others"
Bible Verses About Forgiveness
Matthew 6:14-15 - For if you forgive other people when they sin against you, your heavenly Father will also forgive you. But if you do not forgive others their sins, your Father will not forgive your sins.
1 John 1:9 - If we confess our sins, he is faithful and just and will forgive us our sins and purify us from all unrighteousness.
Isaiah 1:18 - "Come now, let us settle the matter," says the LORD. "Though your sins are like scarlet, they shall be as white as snow; though they are red as crimson, they shall be like wool.
Micah 7:18-19 - Who is a God like you, who pardons sin and forgives the transgression of the remnant of his inheritance? You do not stay angry forever but delight to show mercy. You will again have compassion on us; you will tread our sins underfoot and hurl all our iniquities into the depths of the sea.
Mark 11:25 - And when you stand praying, if you hold anything against anyone, forgive them, so that your Father in heaven may forgive you your sins."
Colossians 3:13 - Bear with each other and forgive one another if any of you has a grievance against someone. Forgive as the Lord forgave you.
Ephesians 4:31-32 - Get rid of all bitterness, rage and anger, brawling and slander, along with every form of malice. Be kind and compassionate to one another, forgiving each other, just as in Christ God forgave you.
Luke 17:3-4 - So watch yourselves. "If your brother or sister sins against you, rebuke them; and if they repent, forgive them. Even if they sin against you seven times in a day and seven times come back to you saying 'I repent,' you must forgive them."
Read more Bible Verses on Forgiveness at BibleStudyTools.com
Photo credit: ©Getty Images/Andrey Popov
Originally published Monday, 07 November 2022.