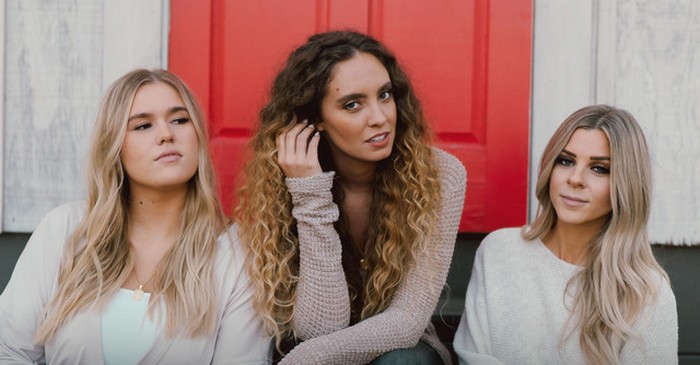 Christian artist Lauryn Evans performs a beautiful mashup of 'Down To The River To Pray' and 'River' featuring Olivia Charnes and Mandy Allyn.
These beloved songs remind us all that there is hope and comfort in the arms of the Lord. All we need to do is ask for His help.
"As I went down in the river to pray
Studying about that good old way
And who shall wear the starry crown
Good Lord, show me the way!"

Lauryn is a former member of the Christian band, 1 Girl Nation. She developed a love for music at a very young age and even taught herself to play the guitar.

Over the years, Lauryn has written many songs and created a unique style of sound. Now, she's striking out on her own and she's keeping faith at the forefront of her career.

On her Facebook page, it states, "Lauryn's humble desire is that her talents will give her the opportunity to be an example to other young people, a positive light in all the darkness."

Today, she is joined by fellow vocalists Olivia Charnes and Mandy Allyn for a stunning medley of 'Down To The River To Pray' from Allison Krauss and 'River' by Leon Bridges. Just listen as they belt out these powerful words of praise.
"Take me to your river
I wanna go
Oh, go on
Take me to your river
I wanna know"

We are so blessed to serve such a loving and gracious Father in Heaven. Let us use these words to lift up His Name and share His message to the world.
Photo Courtesy: Lauryn Evans on Spotify
---
---