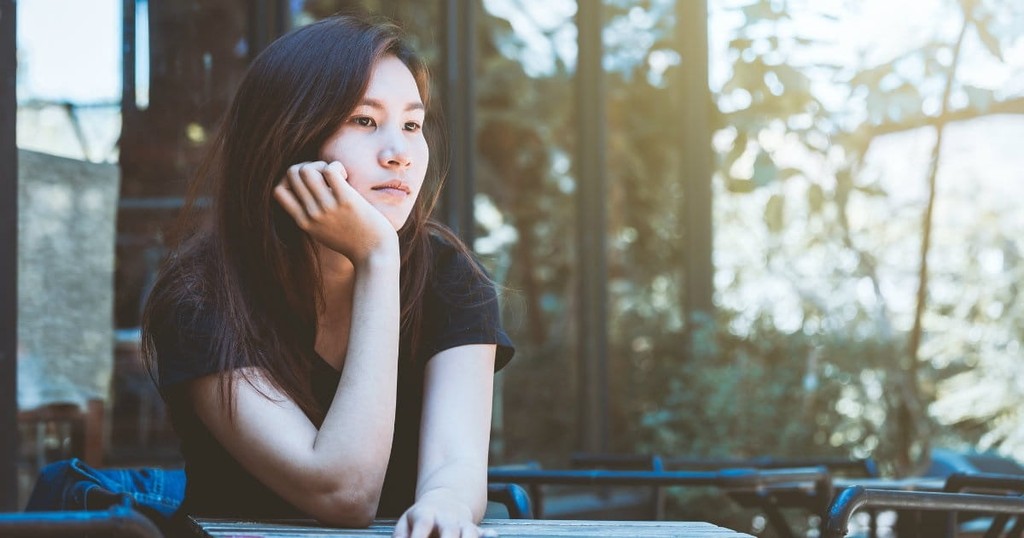 Recently, I wrote an article about anxiety disorders in hopes of encouraging others to seek professional help. Today, I would like to follow up that post by sharing some of my favorite self-care practices for nurturing a peaceful mind and taking care of myself when life gets crazy.
As stated in my original article, anxiety disorders are classified as a mental illness and they are best treated by trained professionals. If you are struggling, set up regular meetings with a counselor who specializes in anxiety disorders, and meet with your doctor to discuss whether you have any physiological imbalances that may benefit from medications or natural supports.
*Please avoid the urge to find a quick fix. Choose instead to address the underlying causes of your struggles with your treatment team. If you only treat your symptoms but never address the cause, you will be doing yourself a disservice. Suppressing things will not work forever. I promise it will all bubble over eventually. Don't wait for things to get worse.*
With all that said, please understand that the following self-care tips are not meant to replace professional help or intended to serve as treatment tips for mental illness. These are simply things I do in my normal routine to make self-care a priority. Once you have a qualified treatment team established and are receiving care built around your specific needs, feel free to read through some of my favorite self-care practices and see if any of these might be helpful supports in your daily life.
Image Credit: Thinkstock.com
Slide 1 of 8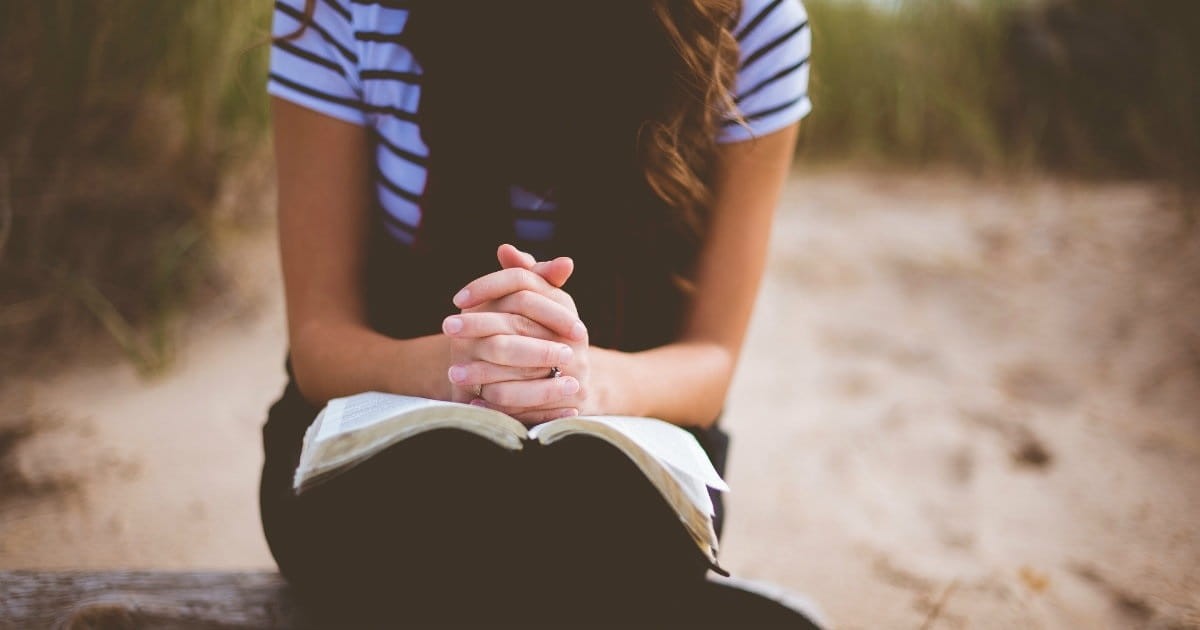 1. Prayer & Meditating on Scripture.
Does seeking professional mental help mean discounting Biblical teaching? Absolutely not! I firmly believe mental health is best supported by looking at all aspects of a person's life (physical, mental, emotional, and spiritual). Professional help does not have to discount the spiritual side of our struggles, nor should it.
Would you tell someone with diabetes not to meet with a doctor because they should just focus on their spiritual life instead? Of course not. On the flip-side, would you tell them not to bring their situation before God in prayer because they're seeing a doctor? No, you would not. Mental health is no different!
As a Christian, I believe there is a powerful spiritual component to our struggles. We live in a broken world filled with suffering, sickness, and trials. We face a very real enemy who wants nothing more than to crush our joy and cause us suffering. Ultimately, the Enemy wants to keep us from running into the arms of an almighty, all-powerful, and all-loving God. And let me tell you, few things can zap one's joy, perseverance, and hope like attacks on our mental health.
But don't let that weigh you down! Because no matter how real and overpowering our struggles may be, we serve a God who promised to go before his people in battle, to deliver us when everything feels hopeless, and to rescue us from the hands of the Enemy.
Sometimes it's easy to forget just how powerful our God really is and that he's on our side. But you guys, we serve a God who overcame death. A God who for real conquered the grave, delivered miraculous healing, parted seas, and brought dead bones back to life.
So claim that power over your struggles. Meditate on his Word daily. Pray in faith and pour out your exhausted cries at his feet. He's there. He's listening. And his power is at work within you—redeeming all that's gone awry, strengthening your weary spirit, and offering an eternal hope that no amount of darkness in this life can steal from you.
I beg you, cling to that hope! Cling to his Spirit. Speak Christ's truth into your battles daily. Claim spiritual victory in the face of whatever hell you're facing, and rely on the Holy Spirit to fuel your fight when you're convinced you have no fight left within you.
"I prayed to the Lord, and he answered me.
He freed me from all my fears.
Those who look to him for help will be radiant with joy;
no shadow of shame will darken their faces.
In my desperation I prayed, and the Lord listened;
he saved me from all my troubles.
For the angel of the Lord is a guard;
he surrounds and defends all who fear him." Psalm 34:4-7 (NLT)
Image Credit: Thinkstock.com
Slide 2 of 8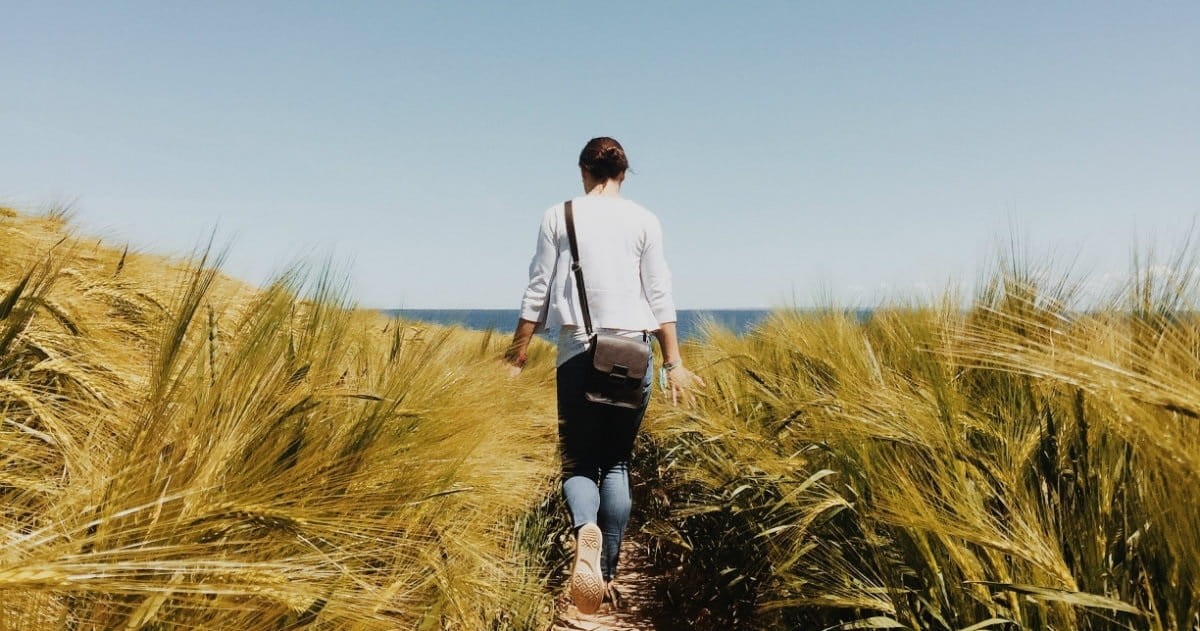 2. Get Outside.
Practicing self-care doesn't have to be all fight! One of the most effective ways for me to clear my mind and reset my system is to get outside. If it's nice out, I'll soak in the sunshine by either going for a walk, finding a place to sit peacefully, or taking a scenic drive with the windows down.
If it's raining, grab an umbrella! Don't let weather stop you from getting outside at least once every day. I try really hard to not let rain be a reason to keep my kids inside. We actually get really excited when it storms (not just because we live in the desert). When storms roll in, we try to always take at least a quick moment to run through the rain, splash in the puddles, and let the breeze blow in our faces. If conditions permit, we've even been known to hop in the car for the sole purpose of chasing rainbows (it's safer than tornadoes, okay).
In all seriousness though, get yourself outside even if it's just for a few minutes. Whether you're basking in some Vitamin D or breathing in the cool breeze of a rainstorm, let it be a moment to intentionally take a break from all the chaos in your life.Practice grounding yourself by intentionally focusing on the present moment: what you see, what you hear, what you feel, what you smell. It might sound silly, and feel childish at first. But give yourself that time to take a mental break and bring things down to the most basic level. When you build this into your daily life, it really can make a difference in how you feel.
Image Credit: Thinkstock.com
Slide 3 of 8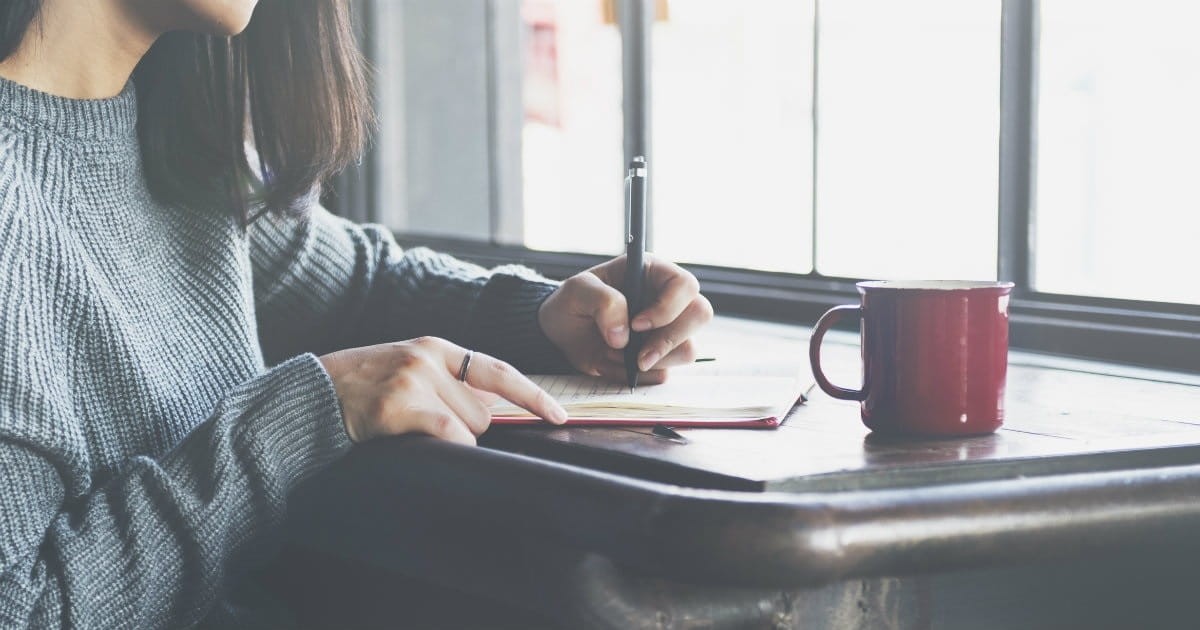 3. Journal Daily.
When you're struggling mentally and emotionally, it's important to have a healthy outlet where you can process what's going on in your life. Writing is a great way to do this. It doesn't have to be online for millions of people to read. In fact, if the purpose of your writing is to serve as self-care, I'd encourage you not to put it online (because otherwise it becomes about supporting others instead of refilling your tank).
Writing can also be really helpful if you're like me and have trouble putting words to what you're feeling when talking to others. When I'm talking to someone else about how I'm doing, I have a tendency to shut down pretty quickly. It's not intentional. But I get so caught up worrying about what to say that oftentimes I just can't get it out at all.
Writing is often my saving grace. When all the pressure is removed and all concern about what other people think no longer exists, the words begin to flow and I can finally begin processing my struggles. Once it's written down, it's also a great tool to take to therapy. Then instead of going blank when the counselor asks questions, I can pull out what I've written in my journal and begin opening up in a safe space.
Maybe writing still isn't for you. That's okay! Make an art journal. While some of us heal best from using words, others may process better by making art. If this is you, give yourself time each day to find your release through art. You don't have to create a masterpiece every day. Even if it's just a few minutes of drawing in a journal or coloring a page in an inspirational book, do what feels right for you!
Whatever you choose though, check in with yourself each day and create safe spaces to process your emotions.
Image Credit: Thinkstock.com
Slide 4 of 8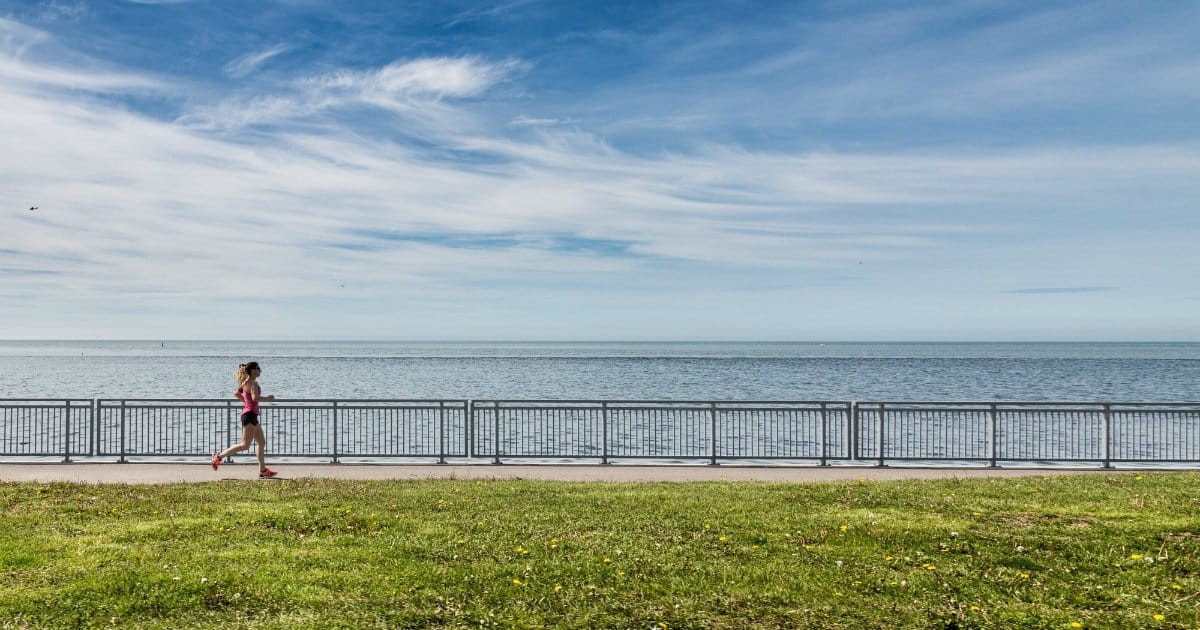 4. Movement that You Enjoy.
Few things can boost your energy and mood like physical exercise. It doesn't need to be rigorous activity; even a leisurely stroll can be helpful for getting your blood pumping, your muscles moving, and your mood lifting. Trust me, as a mom of toddlers whose husband is frequently gone for months at a time, I know it's not always easy to fit exercise into your life. But healthy exercise that you enjoy really is important for your physical and mental health.
If you hate going to the gym, THAT'S OK! Pick something else that you enjoy. The options are endless. Ride a bike, take a dance class, swim, walk around a park, practice yoga, whatever YOU want! There is no right or wrong choice! Just let your endorphins work for you, pick an activity that brings you joy, and prioritize movement in your daily life.
Disclaimer: I say this with caution because I know many of my readers suffer from eating disorders. If exercise is an addiction, trigger, or health risk for you, then follow the recommendations of your treatment team to decide if this is an appropriate form of self-care right now. If it's not safe for your body to be exercising right now, that is totally fine! I've been there. Focus on healing your body first! This piece can always come later when your body and mind are ready.
Image Credit: Thinkstock.com
Slide 5 of 8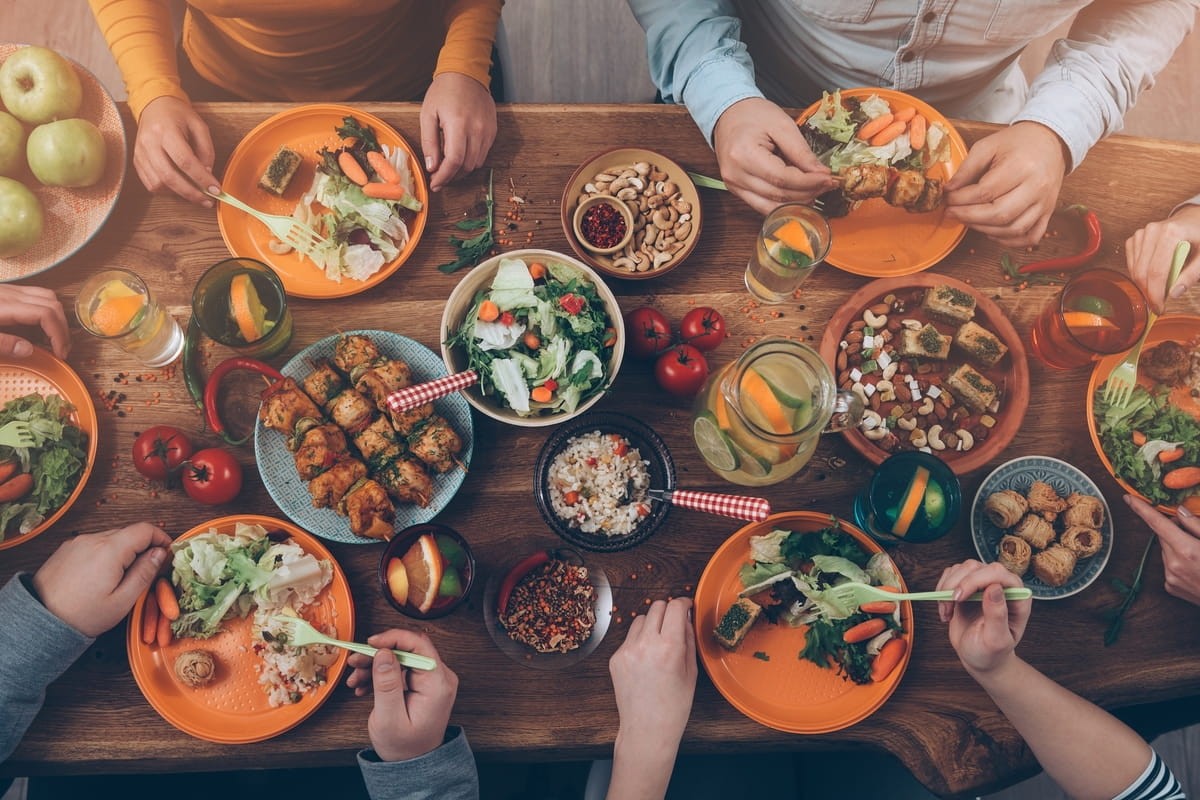 5. Balanced Diet.
The food we eat can play a huge role in how we feel physically, mentally, and emotionally. Honor the needs of your body by giving it what it needs to thrive. Choose nutrient-rich foods that fuel your brain. Be mindful about preparing balanced meals so that you aren't deficient in necessary nutrients. Limit your caffeine intake, choosing drinks that hydrate and restore your body instead. Give your brain the needed nutrients to function optimally, and everything else will benefit as well.
If knowing what to prepare is difficult for you or causes you anxiety, find a registered dietician to help you create a meal plan based on your specific needs. Everyone's bodies are different. Instead of hopping on the latest nutrition and fitness fad that's taking over your social media, I would strongly encourage you to meet with a registered dietician who is equipped to work with your specific needs. I promise your physical, mental, and emotional health with benefit in the long run!
Image Credit: Thinkstock.com
Slide 6 of 8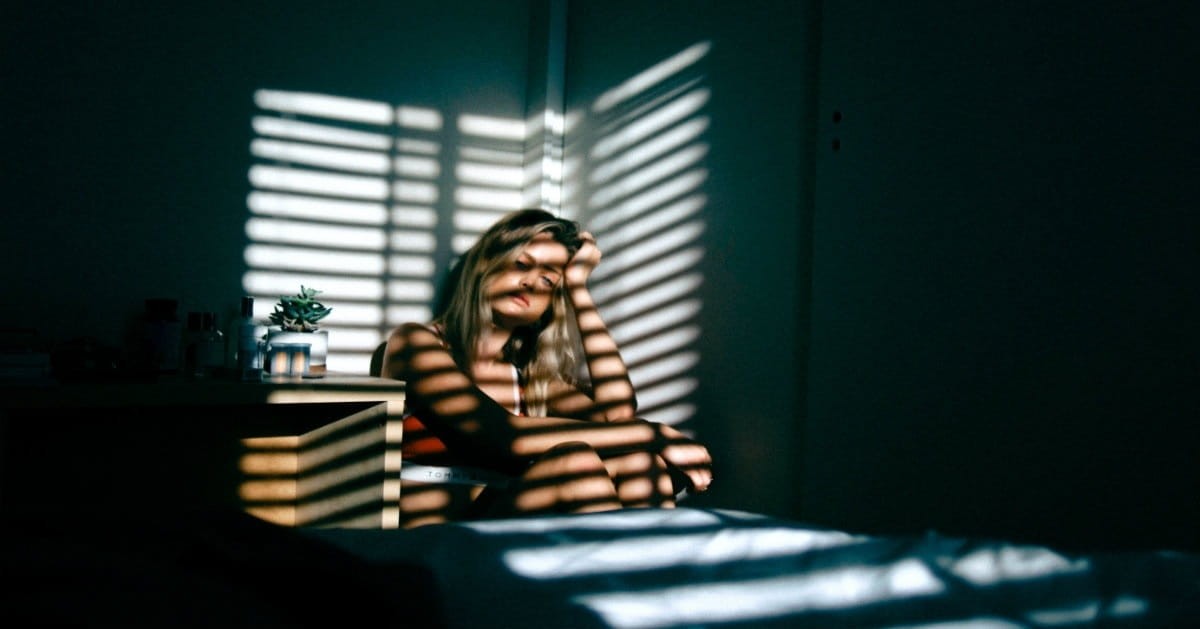 6. Adequate Sleep.
This is a tough one, I know. All you tired moms out there are probably ready to throw a shoe at me. But when our bodies are sleep deprived, it does crazy things to our emotions. Any battle that you are fighting is going to feel significantly more difficult if your sleep needs are not being met.
So make changes where you are able. Obviously, you can't control how many times your kids need you during the night. But what can you control? You can choose to go to bed over watching TV, scrolling through social media, or obsessively cleaning your house. You can create healthy sleep habits and routines for yourself just as you would for your kids.
Can I let you in on a little secret? Before having kids, I heard people judge women who hired babysitters to come help with their infants in the middle of the night, and let's be honest I probably judged them myself.
But do you want to know the truth? If you need an occasional break in the middle of the night and the dad isn't able to help you, I want to just lift that guilt off your shoulders for a second and tell you it's okay to bring in outside help. Honestly, I wish I had waved my white flag when I reached those points of hardly being able to function when my kids were babies.Do what you need to do to ensure your babies are safe and nurtured, while also finding ways to catch up on your sleep. There is no judgment here, momma.
If you do all of this but shutting your brain off at night is still a struggle, talk with your healthcare team about what might be best for you. There are wonderful medications and natural supports out there to help people get sufficient rest. Make sleep a priority today.
Image Credit: Thinkstock.com
Slide 7 of 8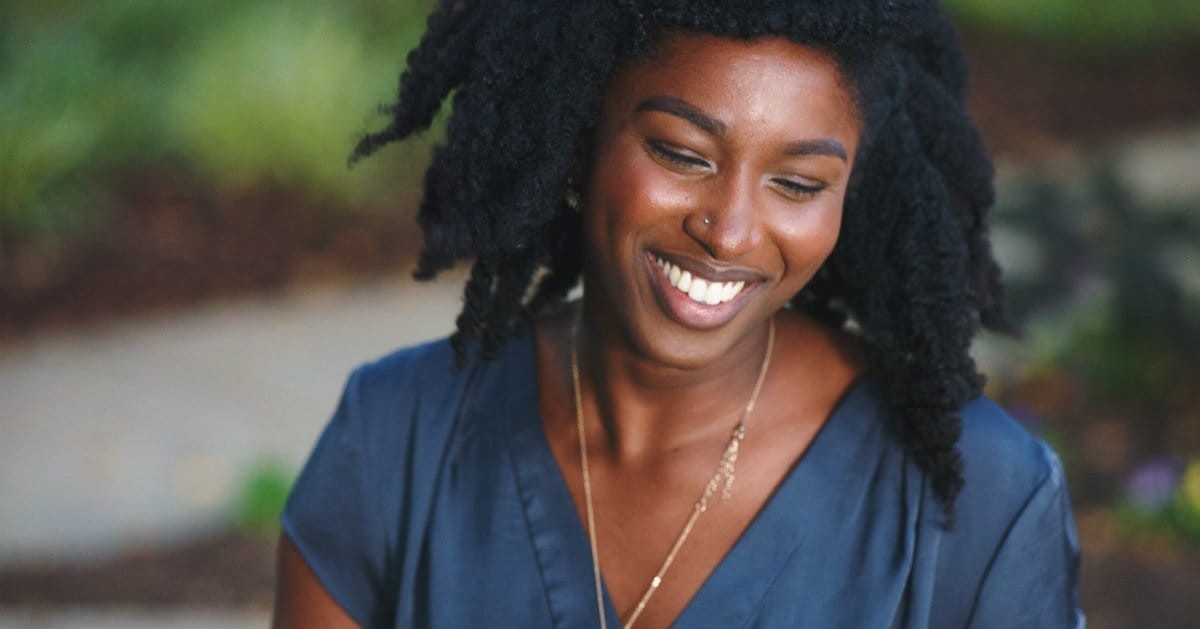 7. Balance Time.
Maintaining a balanced schedule is another crucial part of my self-care routine. Some people thrive off being busy, I am not one of those people. When I overcommit myself, I get run down very quickly. Chronically feeling burnt out and stretched thin is a definite trigger for me.  Keeping a balanced schedule often means turning down opportunities even if they sound fun in the moment. I know my limits, and my mental health always pays a price when I push those limits too far.
Image Credit: Thinkstock.com
Slide 8 of 8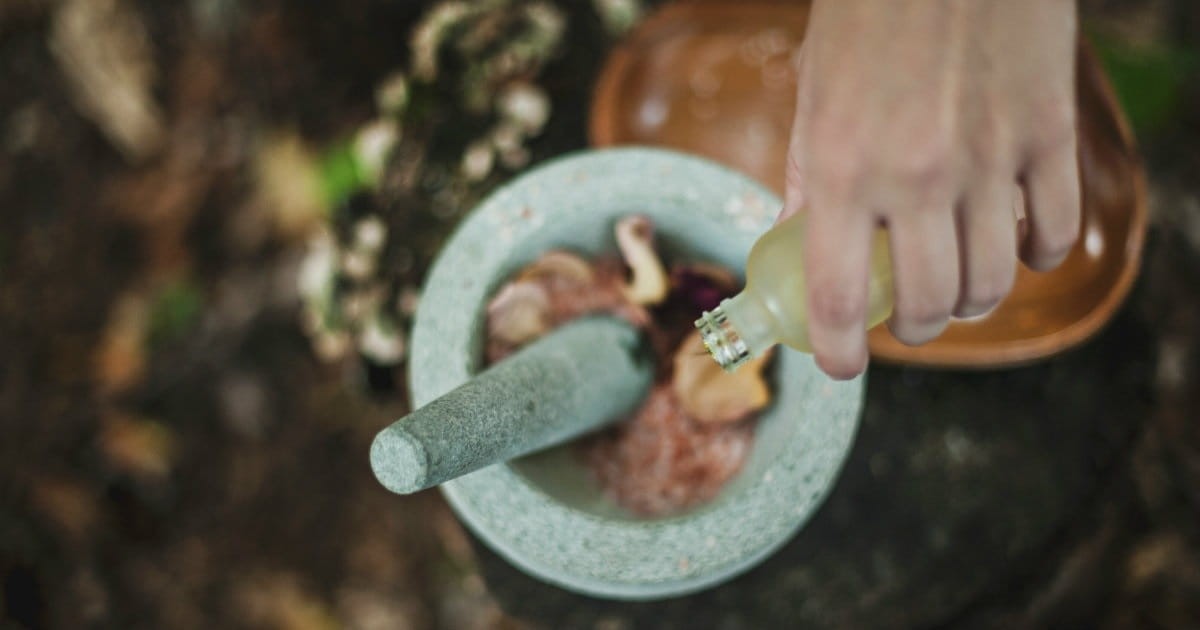 8. Essential Oils.
One final favorite way to practice self-care, create a calming atmosphere in my home, and promote rest is by incorporating essential oils into my daily life. Whether using them to support my health or create a peaceful space, essential oils have become a primary source of self-care for me.
Beyond the natural benefits of the oils themselves, daily oil use forces me to be intentional about taking care of myself. When this practice is built into my routine, I have to mindfully pay attention to what I need throughout the day and then consciously choose to give myself support in those moments. For a girl who is prone to ignoring my needs and withholding support, this has been a game changer in my life.
If you ever need a place to purchase totally pure essential oils, I am an independent distributor of Young Living and would be more than happy to connect you with exceptional oils (contact me via my author Facebook page for details). If you already have a place to get top-quality oils, that's awesome and I'm so excited for you! I personally feel most comfortable with Young Living's Seed to Seal oils, but choose whatever YOU feel best using. I'm not here for an oil debate; I just want you utilizing your resources and prioritizing self-care in your daily life!
Final Thoughts
Well there you have it, friends--eight of my favorite ways to practice self-care in my daily life. This is not an all-inclusive list, but these are definitely my top favorites. If any of these resonate with you, run with them. If not, find what works best for you! Take time to think about what healthy activities refill your tank, and make them part of your lifestyle. You are worth the time. You are worth intentional self-care. You deserve a lifestyle that supports your overall health instead of one that leaves you depleted and worn down. 
Kimberly Carroll is a military spouse, mother of toddlers, and graduate of UNC Chapel Hill. She has a heart for the weary and broken-hearted, holds tightly to her eternal hope in Christ, and values vulnerability over perfection any day. Follow Kimberly on Facebook and her blog as she discusses mental illness, body image, community, faith, and the importance of never giving up.
Image Credit: Thinkstock.com
Originally published Monday, 13 November 2017.