7 Ways to Survive the Holidays When You're Single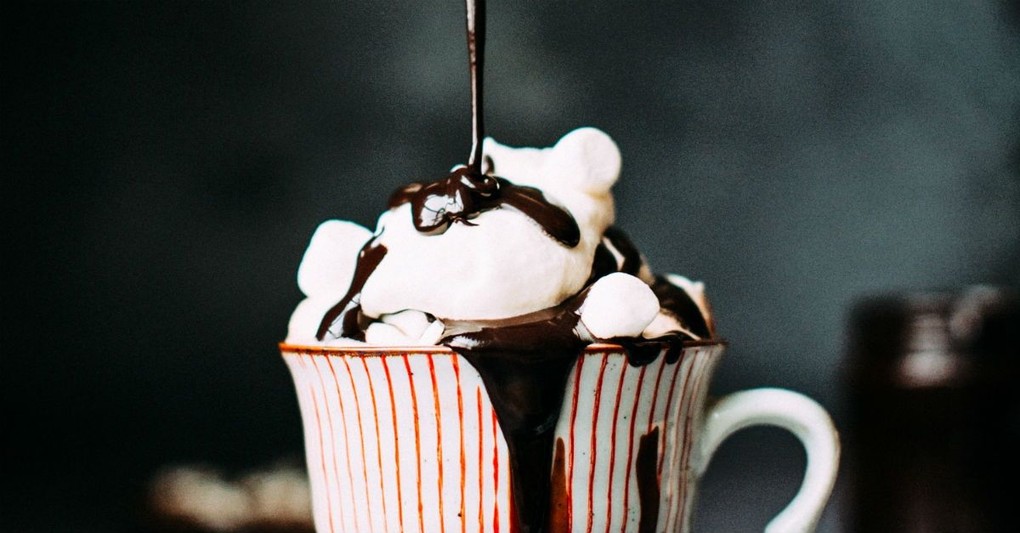 Singles need love this holiday season.
I'm not talking about the kind that jumps into your bed and leaves in the middle of the night—that's lust. I'm talking about the inescapable, never-ending kind of love that only Jesus can bring and only He can fill.
Love is not found in another one night-stand. Not in another piece of pumpkin pie or Christmas cookie. Not even in one of those holiday "free matches weekend" through an online dating website.
No! No! No!
The month before I met my husband Marc was the loneliest month ever. I hated the thought of spending one more holiday season alone. After spending almost my entire twenties single, December and I did not get along.
I am sure you can relate. Singleness has a tendency to wear on you. Between the dinners, party hopping, and family events, it can be quite difficult to feel comfortable in your own skin. Then there's the dreaded question asked every year. Please don't ask me why others presume the single most important question to ask a single person during the holidays:
"How was your love life--why are you still single?"
May I please apologize on behalf of every married person who has ever asked their single friends why they are still single? This is unacceptable and pathetic even. In good faith and to show that I'm trustworthy, here are a few paragraphs from my journal during the month of December.
"I'm really struggling. Nobody to hide behind. No crushes…No more chasing boys. I can see that it's the right thing to do--and how the timing isn't right…Please take away my singleness. After all these years. Please [Lord]. I need you to show up strong in my life.
If you are single this Christmas holiday season I want you to know that you are not alone. Instead of feeling stuck at the kids table like you don't belong--here are seven ways to help you survive and thrive through the New Year.
1. Bring A Friend

Slide 1 of 7

Instead of feeling like you're in the center of attention--why not invite a girl or guy friend to come along? Spice up your family dinner festivities, wacky office party, or random party invite by adding someone new into the mix. This way if--I mean when--the conversation turns sour, you can rely on your wingman or woman for help. Don't forget to warn your friend ahead of time what they're in for and the two of you can develop an early exit strategy if things get too awkward.

Photo credit: Unsplash

2. Drink Responsibly

Slide 2 of 7

If you are over the age of twenty-one, always make sure to ask a friend to be your designated driver or DD. Any time alcoholic beverages are involved--emotions tend to wander more freely--even when drinking responsibly.

This holiday season I encourage you to try sipping on some hot chocolate or apple cider if you think you might end up feeling sorry for yourself for being the only single at the party. That way you'll be in control of what happens after the party (no drunk dialing, texting, calling your ex, etc). 

Photo credit: Unsplash

3. Hugs Make Great Gifts

Slide 3 of 7

The economy makes it difficult to buy Christmas gifts for those you love and care about. Instead of focusing on what you don't have this holiday season--grab a cup of coffee and a hug with a close friend. You'll soon find hugs have the best currency and make great gifts too.

Photo credit: Unsplash

4. Talk To Someone

Slide 4 of 7

The holidays may be full of people and events, but that doesn't mean it's okay to go around pretending everything is okay. You certainly don't want to tell everyone you meet how alone you feel. Maybe your dad has always been there for you. Maybe your Aunt is a great listener. Or maybe you're more comfortable talking to a bestie, roommate, or coworker. Don't be afraid to find this person and let them know the holidays aren't exactly your favorite time of year--I am sure they'll understand and do their best to encourage and be there for you.

Photo credit: Unsplash

5. Be Spontaneous

Slide 5 of 7

Singles don't quite understand how much free time they have. Parents or roommates don't notice as much when you're not around--but not your spouse. It's a good thing to want to do everything with your spouse, but it can be more difficult to be spontaneous. If you're single, don't be afraid to go straight from work or jump off the couch and try something new and festive around town.

Photo credit: Unsplash

6. Volunteer Locally

Slide 6 of 7

There are plenty of chances to volunteer your time and money. You can serve meals to the homeless through the Salvation Army, local soup kitchen, or your church. You can collect toys, put together shoeboxes through Operation Christmas Child, or give a special one-time donation to a missionary who counts on this kind of support during the holidays.

Photo credit: ©Thinkstock

7. Host Your Own Holiday Party

Slide 7 of 7

No matter where you live--there's always that guy or girl who is willing to host. Partner together with other singles and throw the biggest and best Christmas or New Year's Eve party. Ask people to bring food. Host a white elephant gift exchange. Bring your own games. Whatever it takes to celebrate the birth of Christ and ring in the New Year with those you love and care about.

This holiday season I encourage you to find what works for you.

Even in this list there might be one or two things you know you could do--but it's up to you! Maybe you don't struggle with feeling lonely in December, but you know someone who might. This holiday season I encourage you to foster a generous spirit for Proverbs 11:25 says, "A generous man [or woman] will prosper; he who refreshes others will himself be refreshed" (NIV84). 

Photo credit: Unsplash

Editor's note: This content was adapted from the article "A Single's Survival Guide to the Holidays."