7 Truths about Heaven to Cling to When Life is Hard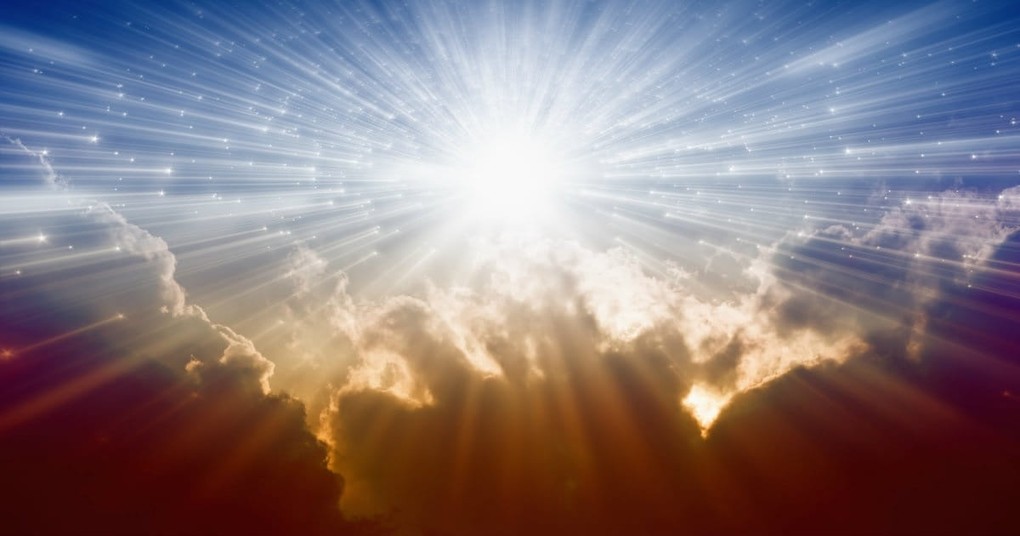 Call 'em hard: the death of a loved one, medical conditions, wayward children, relocation, weather catastrophes, divorce, an unexpected job change, or financial difficulties. Many of us will face these challenges. Hello season of "hard."
Nearly two years ago, I faced my father's death. Grief shook my world for weeks, months even. If it weren't for heaven, I'm not certain how I would have managed.
Thoughts of heaven – Dad's entrance there and the hope awaiting - kept me grounded during that trial. Eternity with God offers stability when life gets hard.
When considering heaven, we invite hope into our situation. The impossible suddenly swipes across our screen as possible – all thanks to Jesus. Let's grab 7 truths about heaven to cling to when life gets hard.
Image Credit: Thinkstock.com
1. Jesus Paid it All So Heaven Could be Possible for Us

Slide 1 of 7

Jesus' words, "It is finished," ring clear. The battle raged. The price has been paid. Heaven awaits.

When we consider the path Jesus traversed, and that He willingly journeyed for each one of us due to His unfathomable, overflowing bundle of love, heaven's beauty shines. Whether our lives appear good, bad, or ugly – His work concerning heaven is finished.

When Jesus therefore had received the vinegar, he said, "It is finished." He bowed his head, and gave up his spirit. John 19:30 WEB

Image Credit: Thinkstock.com

2. There is an Open Invitation to Heaven

Slide 2 of 7

The word "all" rings beautiful in this context. Our Father looks with wishful eyes to you, me, our neighbor, a stranger across the way, and even those sitting half an earth away. Regardless of our past or current situation, whether hard trials or tribulations, "all" still counts. Our Father invites all of us to enter heaven. Have you accepted the invitation?

The Lord is not slow concerning his promise, as some count slowness; but is patient with us, not wishing that any should perish, but that all should come to repentance. 2 Peter 3:9 WEB

Image Credit: Thinkstock.com

3. We Will Feel at Home in Heaven

Slide 3 of 7

Have you ever traveled? Maybe it's for business or pleasure – or perhaps a quick journey to school. There's something about coming home, something about dropping onto the sofa and plopping feet up on the coffee table. It's our space. We're comfortable and relaxed. Nothing replaces it.

We breathe and live here on earth for now, but heaven is our home. As believers in Christ, our true citizenship situates there. Our Savior awaits. The best is yet to come.

For our citizenship is in heaven, from where we also wait for a Savior, the Lord Jesus Christ; - Phil. 3:20 WEB

Image Credit: Thinkstock.com

4. There is No Death in Heaven

Slide 4 of 7

Death stinks. It's that simple. If you've watched a loved one die, you understand.

Man's sin invited death to the party on earth. But Our God assures death will never set foot in heaven. Death is denied. Now, that's reason for a hallelujah!

He has swallowed up death forever! The Lord Yahweh will wipe away tears from off all faces. He will take the reproach of his people away from off all the earth, for Yahweh has spoken it. IS 25:8 WEB

Image Credit: Thinkstock.com

5. There is No Trace of Evil in Heaven

Slide 5 of 7

Consider a movie, one with the classic good versus evil thread, and its characters. How do you feel when your favorite, well-loved, clings-to-good lead character fights diligently against the wiles and underhandedness of the evil one? Most of us have an internal unction sitting in the stands, cheering loud and clear for our hero, longing for the demise of every ounce of evil in the situation.

Regardless of what the world catapults at us or the words or actions others may plop upon us, heaven, like our movie hero, remains void of evil. No lies, no abominations, and nothing profane admitted, only those whose names are written in the Lamb's book of life. How's that for hope?

There will in no way enter into it anything profane, or one who causes an abomination or a lie, but only those who are written in the Lamb's book of life. Rev. 21:27 WEB

Image Credit: Thinkstock.com

6. Jesus Has Prepared a Place for Us in Heaven

Slide 6 of 7

Scratch the picture of Jesus harboring barrels of food underground. Our Savior stands as a prepper, but of the heavenly kind. A place awaits for all who accept His invitation. Rest assured.

In my Father's house are many homes. If it weren't so, I would have told you. I am going to prepare a place for you. If I go and prepare a place for you, I will come again, and will receive you to myself; that where I am, you may be there also. Where I go, you know, and you know the way." John 14:2-4 WEB

Image Credit: Thinkstock.com

7. There Will be No Pain in Heaven

Slide 7 of 7

Stuffing tears is hard business. After all, who likes the resulting sore throat and headache? Regardless of how many droplets we shed or hide in our hard season, heaven offers a safe place void of crying and the hurtful thrust behind it. Now, that's my kind of place! Yours too?

He will wipe away from them every tear from their eyes. Death will be no more; neither will there be mourning, nor crying, nor pain, any more. The first things have passed away." Rev. 21:4 WEB

No doubt about it, heaven and hope stand arm-in-arm. How about looping ours with theirs and clinging tightly to the hope of heaven as we traverse life's hard times? 

---

Kristi Woods, writer and speaker, is passionate about women walking deeper with God. She clicks words of encouragement at http://www.KristiWoods.net and is published in both Chicken Soup for the Soul: Dreams and Premonitions and Military Families as well as on Proverbs 31 Encouragement for Today. Kristi, her husband, and their three children survived a nomadic, military lifestyle, and have set roots in Oklahoma. Connect with Kristi here: Facebook, Instagram, and Pinterest.

Image Credit: Thinkstock.com