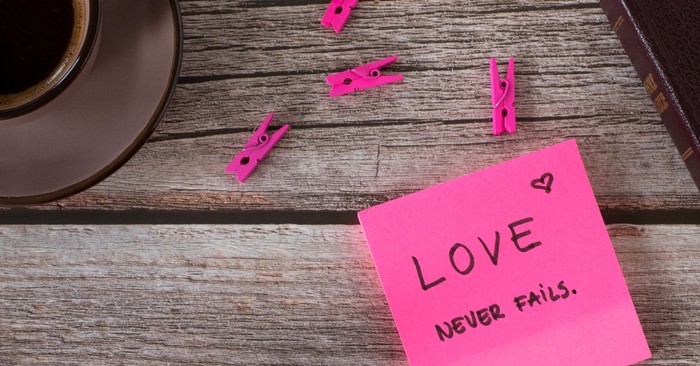 The entirety of 1 Corinthians 13 is widely popular because the whole book revolves around love. The greatest gift we can ever give and receive. The gift that God gave us through His Son, declaring His indescribable love for us.
Brought to you by
Love is patient, love is kind. It does not envy, it does not boast, it is not proud. It does not dishonor others, it is not self-seeking, it is not easily angered, it keeps no record of wrongs. Love does not delight in evil but rejoices with the truth. It always protects, always trusts, always hopes, always perseveres. Love never fails (1 Corinthians 13:4-8).
Love is mentioned somewhere between 360-550 times in the Bible, depending on which translation you dig into. Friend, that is a lot of love!
Maybe it is mentioned so often because we have a God that is the pure image of love. All throughout His Word, we see His love poured out and lavished upon us.
From the beginning of His creation to His countless promises, unfailing grace and mercy, and even His righteous discipline. God's love is proven by the attention He gives to every single detail of our lives.
God's love comes with no strings attached. It is completely unconditional. It's perfect in every sense. God's love is the core and heart of the gospel. 1 Corinthians gives us a glimpse into the kind of love God has for us and asks us to share this kind of love with others.
Paul's first letter to the church of Corinth was to challenge believers to examine their lives against the image of Christ. He especially placed a lot of focus on love — Christ's love. His mission was to unify the church and bring them together in fellowship.
At the time, the church gatherings were a little chaotic and disorganized. While their mission was to share the good news, they were focused more on being heard and becoming prideful rather than delivering and dispensing their knowledge in love.
So, it is not by accident that this chapter on love is perfectly sandwiched between two passages on spiritual gifts.
Paul was encouraging the church to use their knowledge of Christ and spiritual gifts to spread the love of Christ, but to do so — in love. Basically, saying you can do all the right things, but if you don't have love, you have nothing (1 Corinthians 13:2-3).
The underlying meaning of 1 Corinthians 13 is that as followers, we are to imitate the love of Jesus by using our gifts while serving and loving others just as He did!
So, how do we do that? That is where the well-known and beloved verse of 1 Corinthians 13:4-8 comes in. If we are called to share the love of Christ, we must first understand how He loved.
Characteristics of Love
While many of the characteristics listed below are self-explanatory, we must view them through the lens of Christ. Also note that these characteristics of love may be easy to say, much harder to actually live out. Let's discover them together.
1. Love is patient and kind. Patience is not an easy virtue to maintain in our everyday lives. Whether it is an eye roll from my teen or a snarky remark from a neighbor, impatience can quickly set in, leaving a reaction that is short of being kind.
Yet, we are called to be just that. Patient and kind. If we want to share the love of Christ with others, we must do so in a gentle way, with a patient approach.
Preach the word; be prepared in season and out of season; correct, rebuke and encourage — with great patience and careful instruction (2 Timothy 4:2).
2. It does not boast. We see a contrast at this point in the verse. While love is patient and kind, now we hear what it is not. Love is not boastful or self-seeking. Yet, how often do we like to pride ourselves in the good we are doing with selfish intentions?
Unfortunately, selfishness is part of our human nature. We want to be heard, to be liked, and recognized for our good deeds.
However, this verse completely flips that train of thought around. As believers, we are to place ourselves aside and magnify the needs of others.
Not only that, but we are to boast only in our Lord, recognizing that He is the One that is using every circumstance for good.
This is why our testimonies are vital, as we get to share how God is so good and faithful.
Not only so, but wealso glory in our sufferings, because we know that suffering produces perseverance; perseverance, character; and character, hope. And hope does not put us to shame, because God's love has been poured out into our hearts through the Holy Spirit, who has been given to us(Romans 5:3-5).
3. It keeps no record of wrongs. The infamous scoreboard between two passionate people is nothing new. We see how the disciples doubted, denied, and betrayed Jesus, comparing their love for Him against one another.
Yet while Jesus may have been hurt by these actions, he forgave them and never spoke of it again. He never kept score.
We are called to do the same. Freely forgive and then…let it go. As followers of Christ, we should heed Jesus' example. When the scoreboard wants to come out, we must take our hurt to our Father and let Him cleanse our hearts first while seeking His wisdom and guidance.
But love your enemies, do good to them, and lend to them without expecting to get anything back. Then your reward will be great, and you will be children of the Most High, because he is kind to the ungrateful and wicked (Luke 6:35).
4. It is a truth seeker. Love seeks out the truth. The real Truth. As we are bombarded with countless views, logic, and data by our culture and society today, we can ingest multiple mixed messages and grow confused about what is actually true. It's quite possible that we need Truth now more than ever!
The Truth we find in His Word is solid and stands firm. We can find the evidence that God's Holy Word is based on Truth, and the heart of it is love by holding on to these facts:
With all the various writers of the 66 books in the Bible, they all share one message: there is one true God, and He sent His Son, Jesus Christ, to redeem this lost and fallen world.
We see can see the handiwork of a Creator all around us.
Prophecies that were foretold came to be.
Those that earnestly seek God through prayer and praise live with unexplainable peace.
We are offered hope of a life after this one.
But he continued, 'You are from below; I am from above. You are of this world; I am not of this world (John 8:23).
Why Is it so Popular?
And now these three remain: faith, hope and love. But the greatest of these is love (1 Corinthians 13:13).
The entirety of 1 Corinthians 13 is widely popular because the whole book revolves around love. The greatest gift we can ever give and receive. The gift that God gave us through His Son, declaring His indescribable love for us.
We were created with love and in the image of love. We are called to use our spiritual gifts to love and share God's love with others.
This is the central theme of 1 Corinthians 13 — Love!
Love is the intriguing word that never fails (1 Corinthians 13:8). Love is the powerful word that defeats all odds and gives us hope. Love is to be fully known and fully loved (1 Corinthians 13:12). Love is the heart of God's Word.
For further reading:
s://www.christianity.com/wiki/bible/why-does-love-not-keep-any-records-of-wrong.html">Why Does Love Not Keep Any Records of Wrong?
How Does the Lord Love with an Everlasting Love?
Photo Credit: ©iStock/Getty Images Plus/Marinela Malcheva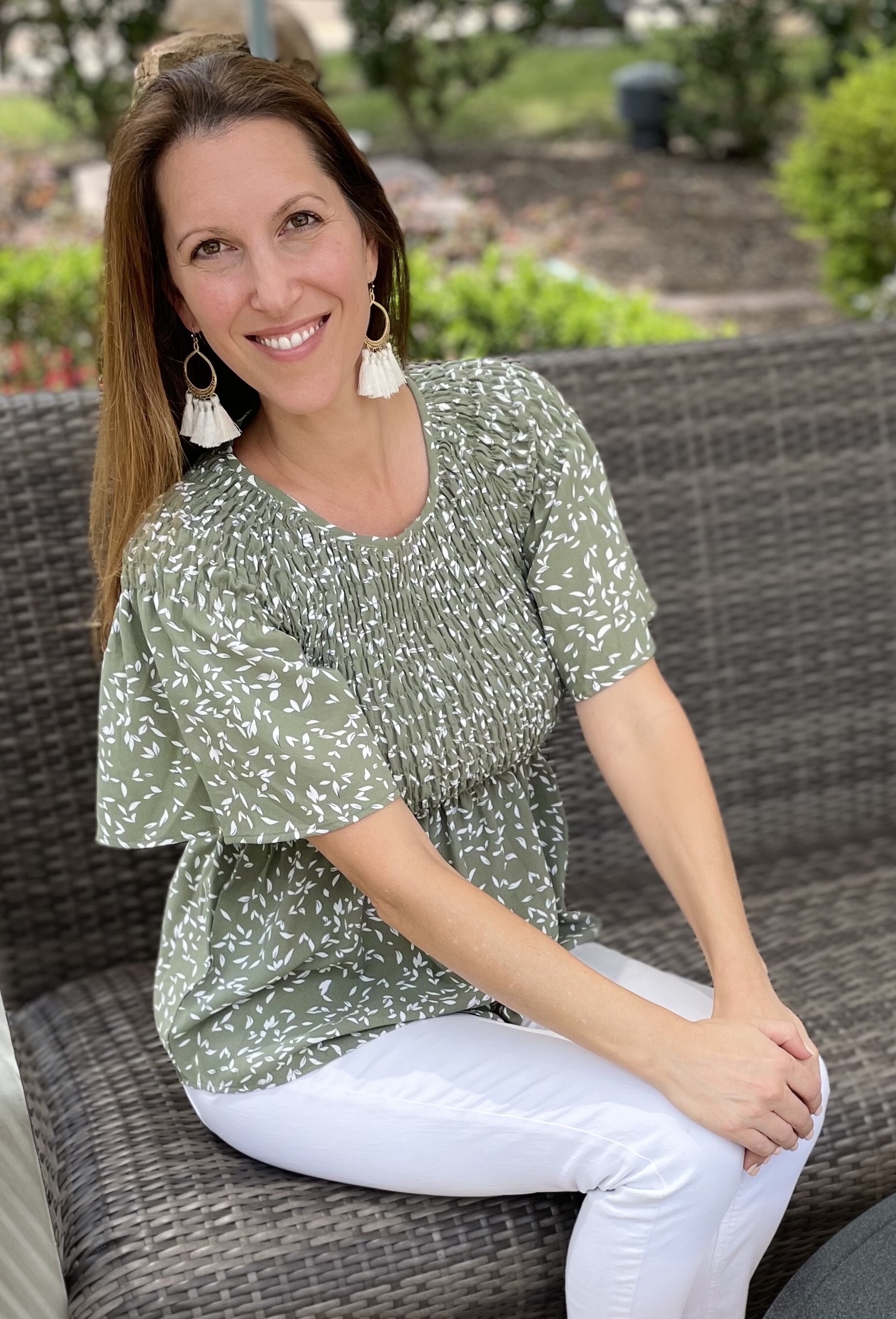 Alicia Searl is a devotional author, blogger, and speaker that is passionate about pouring out her heart and pointing ladies of all ages back to Jesus. She has an education background and master's in literacy. Her favorite people call her Mom, which is why much of her time is spent cheering them on at a softball game or dance class. She is married to her heartthrob (a tall, spiky-haired blond) who can whip up a mean latte. She sips that goodness while writing her heart on a page while her puppy licks her feet. Visit her website at aliciasearl.com and connect with her on Instagram and Facebook.
This article originally appeared on Christianity.com. For more faith-building resources, visit
Christianity.com.
---
---