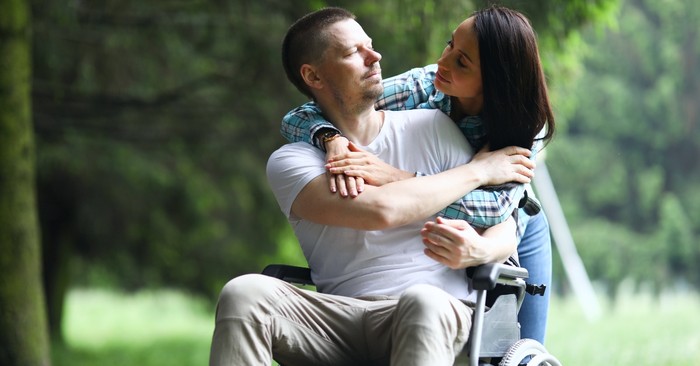 So let us all — women, as well as men — strive to be like the wife of noble character described in Proverbs 31. Let us all work to be selfless, hardworking, compassionate, virtuous, strong, and kind.
Brought to you by
Preconceived notions overflow about the kind of wife a woman "should" be. Maybe these are shaped by pop culture in some way — she must be attractive, kind, fashionable, and funny, simultaneously a fantastic mom and a whiz in the boardroom.
One passage from Proverbs in the Bible titled "Epilogue: The Wife of Noble Character" details a wife so exemplary her works are celebrated and wholeheartedly applauded by the entire community.
"A wife of noble character who can find? She is worth far more than rubies," we're told in Proverbs 31:10.
The chapter goes on as an acrostic poem using all the letters in the Hebrew alphabet, describing a woman so excellent "her works bring her praise at the city gate" (v. 31). She wakes early, providing for her family with strong arms and a stronger mind.
Faithful and fair, she cares for the poor, has phenomenal business acuity, is skilled with thread and needle, and enjoys a great relationship with her husband and her kids. Best of all, we're told she "fears the Lord" (v. 30).
Is this the expectation of the kind of wife we should be? What does it mean to be a wife of "noble character," as described in Proverbs 31:10?
Let's take a look at what this means and if this idealized version of womanhood is even possible.
What Does the Original Hebrew Say?
First, it's important to understand the words "wife" and "noble" are not necessarily as we would interpret them today. The word translated as "wife" is actually issa or ishah, which means woman, usually a wife or a woman of some importance.
The word translated as "noble" is hayil, or chayil, meaning valiant, brave, courageous, or capable. Of note is that this is the same word used in Judges 6:12 to describe Gideon, a judge over Israel, yet there it is translated as "mighty."
Therefore, this wife of noble character is not some queenly, regal figurehead sitting detached and aloof on her throne, blithely ordering servants to and fro. Rather, this is a strong and courageous woman, a female version of Gideon's "mighty warrior."
Why Is This 'Wife of Noble Character' So Wonderful?
Make no mistake: the woman being described here is no ordinary woman. She is a superwoman of sorts. She has much work and does it all skillfully and without complaint, and her efforts not only help her family but spill over into the community, benefitting the needy as well.
She has dignity but a sense of humor and is generally the kind of person you can count on to do the right thing always.
Indeed, she's a rare find, valued more than precious stones. In many ways, this gem of a woman is much like wisdom, lauded throughout Proverbs.
Wisdom is presented throughout Proverbs as a woman. For instance, in Proverbs 1:20, wisdom is personified as a woman who "raises her voice in the public square," while in Proverbs 9:1, she "has built her house; she has set up its seven pillars." Like a loving and excellent spouse, we are to welcome and value wisdom.
Proverbs, also known as the book of wisdom, introduces itself as being written "for gaining wisdom and instruction" (Proverbs 1:2).
As it notes near the start of the book, "The fear of the Lord is the beginning of knowledge, but fools despise wisdom and instruction" (Proverbs 1:7).
This is exactly the sort of woman this "wife of noble character" is — one filled with wisdom, "who fears the Lord" (Proverbs 31:30).
Proverbs 3:15 describes wisdom much like this wife of noble character, noting wisdom "is more precious than rubies; nothing you desire can compare with her."
And as the book says later about wisdom, in Proverbs 8:35, "For those who find me find life and receive favor from the Lord."
The same is said for one who is blessed with a wife of noble character and those who have that noble character themselves.
Is This the Expectation of the Kind of Wife We Should Be?
Yes, this is the kind of wife women "should" be — yet it's important to understand this is an idealized version of womanhood, not a job description.
The "wife of noble character" is a top-level goal, something women should strive for while knowing full well perfection isn't actually possible for anyone except the Lord.
Yet it's not just about womanhood. This is a goal for all people. We all must seek to be like Lady Wisdom and embody the traits of the wife of noble character.
It might help to understand this much like the way Christians are expected to emulate Jesus. All Christians are sinful in nature, yet we strive to be like our role model, Jesus, though most of us fall far short. We spend our lives attempting, usually in vain, to overcome our human weaknesses and become holy.
Similarly, women might strive to be like Jesus, or a Proverbs 31-type woman, knowing we cannot possibly get to this pinnacle of excellence on our own.
As the Bible later explains, we can never be "good enough" or work hard enough to earn our place in heaven. God's forgiveness and our salvation depend on his mercy, not our worth.
We cannot earn this but instead must simply accept the gift given to us by Jesus — the perfect, unblemished lamb whose willing death on the cross paid our debt and guaranteed eternal life for those who believe in him.
Still, we must still try our best to model Christ well so others can know him, too, and so God's works can abound on earth.
As Jesus says in John 15:5, "I am the vine; you are the branches. If you remain in me and I in you, you will bear much fruit; apart from me you can do nothing."
The Wife of Noble Character in the Bible
While we know there is no perfect person other than Jesus himself, there are some people who can be called a wife of noble character.
In Ruth, Boaz called her "a woman of noble character" when he discovered her at his feet on the threshing floor (Ruth 3:11).
Boaz, a powerful, highly respected, and good man, knew Ruth chose to stay with her mother-in-law, Naomi, after the death of her husband and resettle in a foreign land far from her own people.
He knew she behaved in an upstanding and morally righteous manner and worked hard in the fields to provide for Naomi. Later, Boaz married Ruth. Her son, Obed, was the father of Jesse, who was the father of King David — and eventually one of Jesus's ancestors (Matthew 1:5).
A woman of noble character is honest, hardworking, trustworthy, and wise, like Ruth. She is loyal and dependable, striving to serve the Lord and do what is right rather than gain power, success, or wealth. She is also kind and, compassionate, and generous to others.
While not specifically labeled as such, we can find examples of other virtuous women "of noble character" in the Bible: Rachel, patient, and hardworking wife of Jacob (Genesis 29, 30).
Hannah, prayerful formerly barren mother of the prophet Samuel (1 Samuel 1); Esther, who risked her life and station to advocate for her people, the Jews, before the king (Esther 4:16).
Elizabeth, mother of John the Baptist (Luke 1); Mary, the "worthy" and "favored" one chosen to be the mother of Jesus (Luke 1); and Mary Magdalene, a devout follower of Jesus (Luke 8).
Is There a Connection Between a 'Noble Woman' and Wisdom?
As Proverbs is also called the book of wisdom, and it begins with wisdom personified as a woman, calling on top of the wall for the people to repent and return to her (Proverbs 1:21), and ends by describing a woman of excellence (Proverbs 31:10-31) who seems to embody all of the wisdom detailed throughout the book, yes. There is a strong connection between a "noblewoman" and wisdom.
As people everywhere are to cultivate and welcome wisdom, Proverbs tells us men are to cultivate and welcome the noblewoman. As it says in Proverbs 12:4, "A wife of noble character is her husband's crown, but a disgraceful wife is like decay in his bones."
Of course, this does not apply only to men and their wives. Women, men who do not marry, and indeed all people, are to seek such righteousness and excellence in their lives. The teaching of Proverbs is intended for all of God's people.
So let us all — women, as well as men — strive to be like the wife of noble character described in Proverbs 31. Let us all work to be selfless, hardworking, compassionate, virtuous, strong, and kind.
For further reading:
What Does it Mean to be a Proverbs 31 Woman?
Should Godly Women Laugh Without Fear of the Future?
What Does it Mean to be a Godly Woman?
Photo Credit: ©iStock/Getty Images Plus/Ivan-balvan
---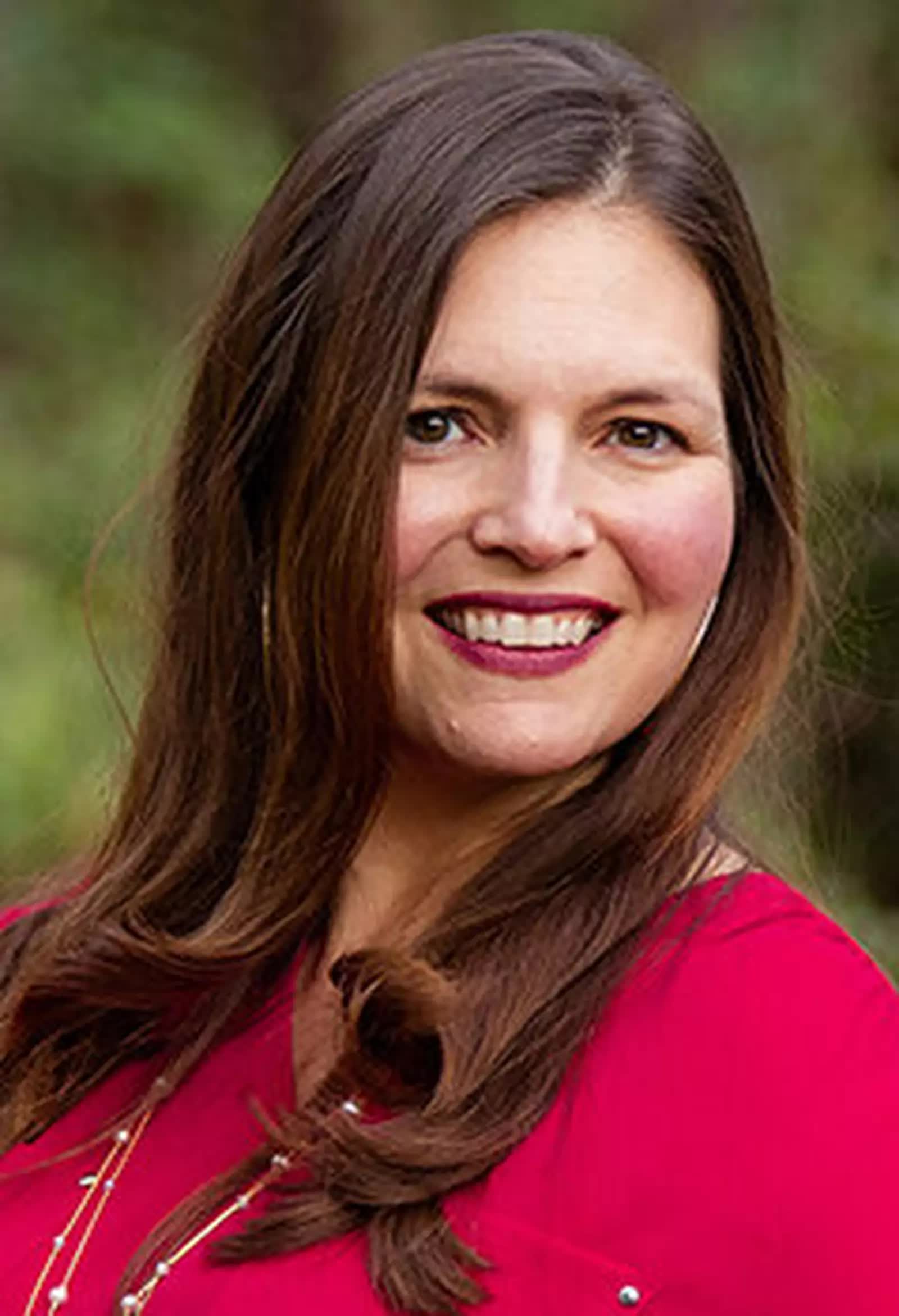 Jessica Brodie is an award-winning Christian novelist, journalist, editor, blogger, and writing coach and the recipient of the 2018 American Christian Fiction Writers Genesis Award for her novel, The Memory Garden. She is also the editor of the South Carolina United Methodist Advocate, the oldest newspaper in Methodism. Her newest release is an Advent daily devotional for those seeking true closeness with God, which you can find at https://www.jessicabrodie.com/advent. Learn more about Jessica's fiction and read her faith blog at http://jessicabrodie.com. She has a weekly YouTube devotional and podcast. You can also connect with her on Facebook,Twitter, and more. She's also produced a free eBook, A God-Centered Life: 10 Faith-Based Practices When You're Feeling Anxious, Grumpy, or Stressed
LISTEN: Three Common Obstacles to Understanding the Bible
The views and opinions expressed in this podcast are those of the speakers and do not necessarily reflect the views or positions of Salem Web Network and Salem Media Group.
WATCH: 5 Verses on Strength for When You Feel Weak
Video stock video and music probided by SoundStripe
This article originally appeared on Christianity.com. For more faith-building resources, visit Christianity.com.
---
---