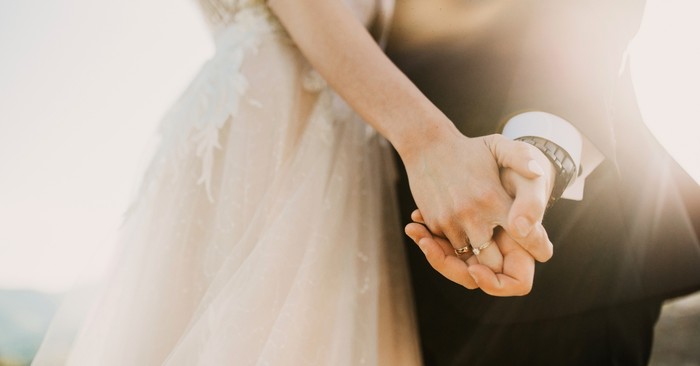 Marriage is a beautiful gift and precious blessing that provides us with an endearing and unique type of love, bonding us together as one, but it doesn't even come close to the unconditional and unfailing love that our God offers us!
Brought to you by
And the two will become one flesh, so they are no longer two, but one flesh(Mark 10:8, emphasis added).
That is why a man leaves his father and mother and is united to his wife, and they become one flesh(Genesis 2:24, emphasis added).
For this reason a man will leave his father and mother and be united to his wife, and the two will become one flesh (Ephesians 5:31, emphasis added).
For this reason a man will leave his father and mother and be united to his wife, and the two will become one flesh (Matthew 19:5, emphasis added).
There are several verses that are mentioned multiple times throughout the Bible. It's as if it is to bring emphasis and state the importance of these Words, shining a spotlight on the Truth.
It declares, "In case you didn't hear the first time, here it is again, and again, and again….and again!"
As I write this today, my sweet hubby of 20 years sits behind me in a nice polo shirt and gym shorts holding an online business call. I sort of chuckle to myself at the sight of him, recognizing our all too familiar and quite comfortable love we share.
Honestly, I love when he works from home. He used to be here all the time, but now that he ventures into the office more often, it's nice when he actually is here, sitting beside me, nodding with a smile when I gaze over my shoulder at him.
I truly enjoy being married, and I love being "one" with him. That doesn't mean we haven't felt tension and that our marriage has been free from bumps and mishaps.
Just like every other couple, we have had our fair share of trials and temptations, longing to split and bend to our own flesh.
For starters, struggling with infertility at the beginning of our marriage caused us to be at odds with one another rather than coming together in hopes of creating a family.
And more recently, after the loss of several pillar family members, the deceiver took grief and tried to place a wedge in our marriage.
Sadly, Satan loves to meddle in our marriages and will use anything he can to pull a couple apart. He is the master of twisting the truth, causing confusion, distorting our views, and bringing division at all costs, making us fall, time and time again.
This is why it is so important to understand what Jesus meant when He said, two become one. Let's first get a little context behind the verses found above and why the term "become one flesh" is so invaluable in a marriage.
It Starts with Adam and Eve
In every verse mentioned, we see that a man will leave his father and unite with his wife. However, when it comes to Adam and Eve, they had no parents; God was their Father.
So, what does this mean in Genesis 2:24? Well, we see God lay out the roles for family members and the importance of the example Adam and Eve set for all of us.
God cares deeply for His creation and created us for fellowship and to do this life together, honoring and respecting one another.
Our relationship with Him being frontstage and taking precedence over all other relationships in order for all our other relationships to thrive (Deuteronomy 6:5; Mark 12:30).
God tells us that He created Eve so that Adam wouldn't be alone (Genesis 2:18) and furthermore that she would be his helper. God made Eve to be a companion, a friend, and a lover.
This is the first relationship we see between a man and a woman. A husband and a wife. While they were far from perfect and sinned against the Father, we learn so many valuable lessons from their love story.
We learn that a marriage begins with a beautiful partnership being tethered to God (Ecclesiastes 4:12).
God's Design for Marriage
Think about a recent wedding you have been to, or better yet, if you are married, think of your own blissful wedding day.
All the emotions and feelings coursing through your views, from the excitement to the unending nerves that seemed to bring on emotions you may have never felt before.
It was all a surreal experience. Then, it happened. You locked eyes with your spouse and exchanged the most precious vows you will ever say to another human being.
You took a stand, made a pledge, and declared your love, with your parents, family, and friends all being a witness. You made a covenant with your spouse and God. This only happens in one human relationship — marriage.
God's design for marriage is simple — what God has joined together in a union; no man should separate (Mark 10:9; Matthew 19:6).
Ephesians 5:31 tells us that a man leaves his parents in order to be joined by his wife and start a family.
They come together as a union (as one), pursuing God's will while being faithfully devoted to one another.
Emotionally driven, mentally connected, physically joined, and spiritually growing. Friend, marriage is God's investment in His kingdom, and we should take that to heart.
Teachings from Jesus
But what about when marriages fail, one is unfaithful, or a wedge has come between the two? Let's see what Jesus says on this subject.
As Jesus was teaching in Judea, the Pharisees began to question Him about marriage and the subject of divorce (Matthew 19:1-3; Mark 10:8). Yes, even in that day it was a controversial topic.
Jesus' response was very matter-of-fact, saying that in the beginning, God created man and woman (Matthew 19:4), as if to first reiterate the fact that a marriage is joined by a man and woman.
Jesus further proved that God designed marriage for the purpose of connecting closely with them while growing in a special way with another human in order to procreate and start a family (Genesis 1:28).
This sparked further debate on the Mosaic law which states in Deuteronomy 24:1 that if a man found uncleanness in his wife, then he could write her a bill of divorce. However, Jesus met them in their testiness and responded to their corrupted view of marriage.
He took them back to the beginning, where Adam was alone and in need of a companion. God doesn't just give Adam another animal to name or another man to befriend.
God does something greater. He takes one of Adam's ribs and fashions a woman. Eve was fashioned from Adam, for Adam (Genesis 2:21-24).
Jesus continues further in Matthew 19, stating that the only grounds for divorce are due to sexual immorality. Implying that in marriage, sexual intimacy is a blessed gift and should stay in the confines of a marriage bed.
He goes on to say that if a man (or woman) is unable to be faithful, loving, and serving their spouse, placing God over and in control of their marriage, they shouldn't even say, "I do."
That is pretty powerful! Jesus points out to the crowd gathering around to hear this message that God takes marriage very seriously and has a plan and purpose for this sacred union.
That means that we, too, should see our marriage as sacred and holy. In other words, a way to become more like Christ.
When we build trust and serve and love our spouse, sacrificing our wants and needs to meet the needs of our "other half," we become a united front, or one flesh that can ward off the enemy that is constantly on the attack.
If your marriage is currently under attack, and you do not feel at one with your spouse, seek wisdom and discernment from your Father.
Open your hurt and heart to God, and lay down all the burdens that surround your marriage — the past, the anger, the tension, the blame.
Hand it all over and ask God to intervene, then trust that He will lead and guide you. Remind your wounded heart that your spouse is not meant to meet your need for unfailing love; they simply can't. They will fail you, just as you will them.
Closing Thoughts
As mentioned before, there are many phrases and words that are repeatedly weaved throughout the Word. Unfailing love is a phrase we see time and time again. It is actually mentioned over 700 times in the Bible.
That's because it is the heartbeat and theme of the gospel. We all desperately crave unfailing love, and we deeply need it.
Marriage is a beautiful gift and precious blessing that provides us with an endearing and unique type of love, bonding us together as one, but it doesn't even come close to the unconditional and unfailing love that our God offers us!
For further reading:
What Does the 'Husband of One Wife' Mean in 1 Timothy 3:2?
What Is the Biblical Definition of Marriage?
Why Is a Covenant of Marriage Such a Radical Idea?
Photo Credit: ©iStock/Getty Images Plus/Vasil Dimitrov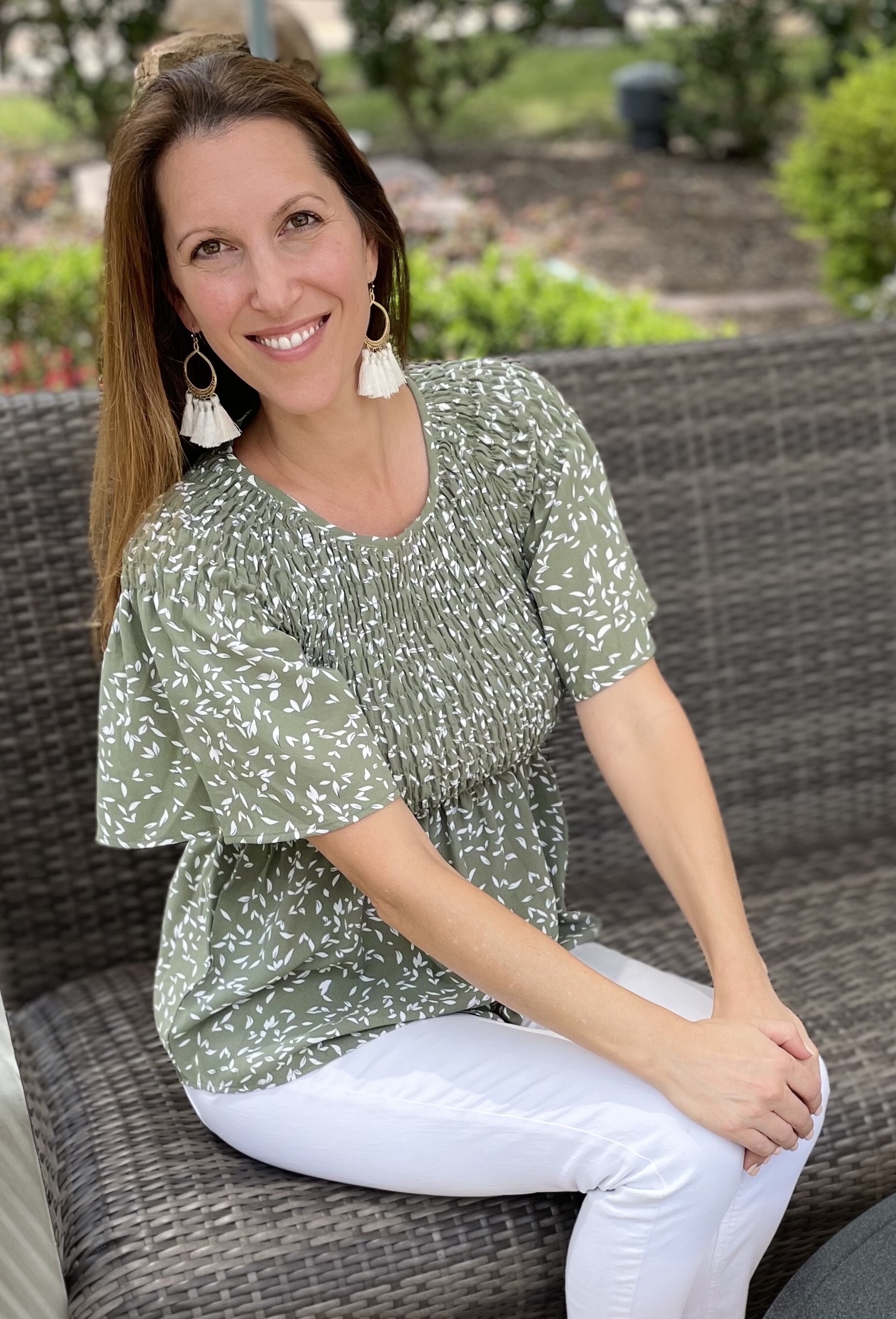 Alicia Searl is a devotional author, blogger, and speaker that is passionate about pouring out her heart and pointing ladies of all ages back to Jesus. She has an education background and master's in literacy. Her favorite people call her Mom, which is why much of her time is spent cheering them on at a softball game or dance class. She is married to her heartthrob (a tall, spiky-haired blond) who can whip up a mean latte. She sips that goodness while writing her heart on a page while her puppy licks her feet. Visit her website at aliciasearl.com and connect with her on Instagram and Facebook.
LISTEN: Overcoming Fear in Marriage
The views and opinions expressed in this podcast are those of the speakers and do not necessarily reflect the views or positions of Salem Web Network and Salem Media Group.
WATCH: Signs You Married for the Wrong Reasons
Click here to read the full article.
This article originally appeared on Christianity.com. For more faith-building resources, visit Christianity.com.
---
---