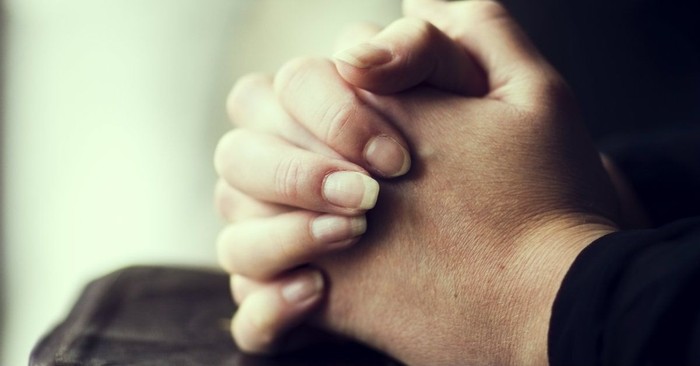 What do you do with a ring finger that shouts, "You are so alone!" I've found the best thing to do is to raise my hands—including my ring finger—to God in surrender.
Did you expect to have a nice sparkly diamond decorating that finger by now?
Perhaps you were in a relationship heading towards marriage, but, for one reason or another, it didn't work out in the end. Or perhaps you're still patiently waiting for the right one to show up. You're not about to jump into a relationship with the next person you meet—you're not desperate. Just, well, waiting. And let's be real here, most of us were designed for the companionship of marriage, which in itself is a good thing. But that desire for companionship is also a hard thing when you're a single young adult who feels ready to settle down.
So, what do you do with an empty ring finger that seems to stick out like a sore thumb? That finger which shouts, "You are so alone!
Well, as a single person myself, I've found the best thing to do is to raise my hands—including my ring finger—to God in surrender.
But surrender doesn't always come easily. Personally, my first instinct is to want to be in control. I want to know. I want to plan. And I want to worry about who, when, where, and how. Operating from that mindset, I continually have to lay my plans down and say "God, I give this to you."
And God is good. He doesn't forget me in my struggle to surrender, nor does He grow impatient with me. Instead, He sends me gentle reminders through His word. He assures me that my life is in His powerful hands, so I can trust Him utterly and completely with my future. Can I share these reminders with you?
Why We Should Trust God
1. God is all-powerful and all-knowing
"In the beginning God created the heaven and the earth" (Genesis 1:1). Okay, doesn't that verse just blow you away? God spoke everything into existence—every single molecule! And not only did he speak everything into existence, He knows every intricate detail about His creation. He is so powerful, yet so intimate. He knows when a tiny sparrow falls to the ground and exactly how many hairs are on ourheads (Matthew 10:30-31). How can we not trust a simple relationship to God, who creates all and knows all?
2. God loves His children and completes His work in their lives
"The Lord will fulfill his purpose for me; your love, O Lord, endures forever—do not abandon the works of your hand" (Psalm 138:8). Charles Spurgeon shares this in his commentary on this verse: "God is concerned in all that concerns his servants. He will see to it that none of their precious things shall fail of completion; their life, their strength, their hopes, their graces, their pilgrimage shall each and all be perfected. Jehovah himself will see to this and therefore it is most sure."
Spurgeon's words that "none of their precious things shall fail of completion," warms my heart. Is marriage one of your precious hopes? If God has marriage in our futures, we can rest assured that He is going to complete that hope. And if, for some reason, marriage is not God's plan for your life, He will realign your hope with His will and bring that transformed hope to perfect completion.
3. God wants good in our lives
"And we know that in all things God works for the good of those who love him, who have been called according to his purpose" (Romans 8:28). Often our definition of "good" is not the same as God's. Sometimes our good may not include marriage in the time frame we would like. But we need to trust that God is not denying us something good. Perhaps He is simply giving us (or our future spouse) an opportunity to grow so that our future marriage will be sweeter and stronger. I don't know about you, but I would rather wait for the right person, the one God has shaped to fit my heart, than to impatiently marry into a disaster. God knows the right timing.
If you are at a season in your life where you feel like your singleness is a trial, remember that God is using this time of singleness to shape you into who He knows you need to be. Charles Spurgeon says, "For it is often for the soul's health that we would be poor, bereaved, and persecuted. Our worst things are often our best things. As there is a curse wrapped in the wicked man's mercies, so there is a blessing concealed in the righteous man's crosses, losses, and sorrows. The trials of the saint are a divine husbandry, by which he grows and brings forth abundant fruit." God blesses His children even through their trials.
4. The Bible advises it
"Better to take refuge in the Lord, than to trust in man. Better to take refuge in the Lord than to trust in princes" (Psalm 118:8–9). We often apply this verse to the counsel of others, but I believe this verse also means: It is better to take refuge in the Lord than to trust in yourself!
Charles Spurgeon writes in his commentary on this psalm that, "God has a claim upon his creatures' faith, he deserves to be trusted; and to place our reliance upon another rather than upon himself, is a direct insult to his faithfulness." Do you want to insult God by trusting yourself over Him? I know I need to consider this question more often. I need to ask myself: Why am I trying to take this into my own hands? Do I really think that it's better to trust myself rather than trust God, who does abundantly more than I could ever ask (Ephesians 3:20)?
5. Worrying is bad for our health
"Therefore I tell you, do not worry about your life… Look at the birds of the air; they do not sow or reap or store away in barns, and yet your heavenly Father feeds them. Are you not much more valuable than they?Can any one of you by worrying add a single hour to your life?"(Matthew 6:25-27).
Worrying not only doesn't do anything productive, it negatively affects our physical and emotional health. What's more, it demonstrates a reliance on ourselves rather than on God. Oswald Chambers said, "All of our fears are sinful, and we create our own fears by refusing to nourish ourselves in our faith. Our lives should be an absolute hymn of praise resulting from perfect, irrepressible, triumphant belief." (My Utmost for His Highest).
So, trust the Lord. He'll get a ring on that finger at the right time. For the present time, be content and joyful in Christ, trusting His faithfulness. Stop worrying, raise those hands in surrender, and praise our wonderful, faithful Lord and Savior.

Related Posts:
Why I Stopped Preparing For Marriage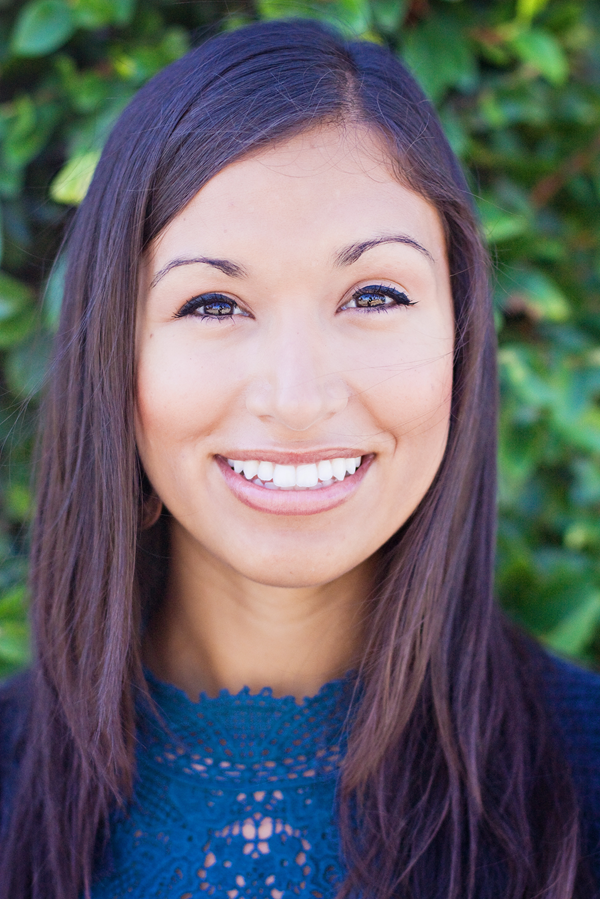 Felicia Alvarez, a graduate of Liberty University, lives in Southern California and loves avocados, sunshine, and serving her Savior. Currently, she teaches dance to over one hundred students and is working on her second book. Connect with Felicia on her blog or on Facebook, she would love to hear from you!
---
---