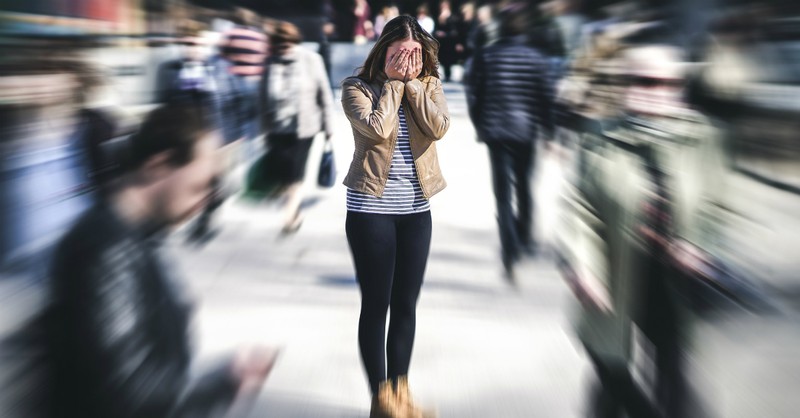 How to Know When Loneliness Has Turned into Despair
Abby McDonald

iBelieve Contributor
While we continue to navigate life in the middle of a pandemic, it's important for us to distinguish between loneliness at a surface level and loneliness that has turned to despair and loss of hope.
It started in late April. This feeling of loneliness overtook me, and I realized I hadn't hugged anyone outside the walls of our home in over six weeks. The thing is, I'm not even a big hugger. I like affection, but most would describe me as an introvert. However, knowing I couldn't be with those I loved filled me with a sense of forlornness I hadn't known since we first moved to our town nine years ago.
Eventually, the governor lifted the stay-at-home order in our state and some businesses reopened. But a sense of uneasiness and tension lingered. Many of us navigated decisions about school, work and day-to-day activities that we'd never faced before. Some of us are still not allowed to gather as a church or worship with our communities.
While we spend more time on our screens and can't see each other's smiles behind masks, the loneliness remains. So how do we address it in the midst of circumstances unlike anything we've experienced? And how do we know the difference between feeling lonely and facing a deeper, more serious issue, like depression?
As I asked myself these questions, I thought about my own seasons of depression and the isolation that accompanied it. Although my experiences were long before COVID-19 existed, I rarely left my house or interacted with anyone other than my husband. I recalled those long days that I thought would never end, and I realized something: There is a type of loneliness that goes deeper than our circumstances, to a core level. It doesn't exist simply because of our situation. It exists in our beliefs and in our heart.
This type of loneliness follows us even when we're surrounded by people who love and care for us. And on the flip side, it can also make us want to stay away from people and community.
While we continue to navigate life in the middle of a pandemic, I think it's important for us to distinguish between loneliness at a surface level and loneliness that has turned to despair and loss of hope. In doing so, we can identify some red flags that indicate we need to seek help, reach out to someone we trust, and get honest about how we feel.
Photo Credit: © Getty Images/Tero Vesalainen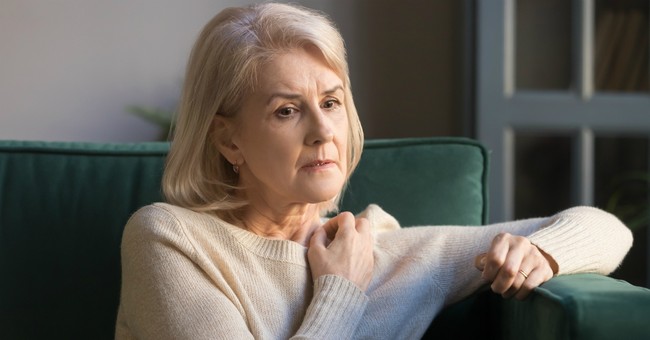 Loneliness That Goes below the Surface
When I struggled with postpartum depression, I was lonely, but I realized my mental state was more serious when time with friends did not bring any sense of relief. I still felt isolated, even while on a girls' night. When another mother at my church encouraged me to attend MOPS (Mothers of Preschoolers) I didn't go until a year after her invitation.
As I look back on this chapter of my life, I can see the false beliefs that drove my decisions. I didn't think I had what it took to be a mother. I didn't think people would understand me or like me if I ventured out and tried to forge new relationships.
At the center of this type of loneliness is the belief that we're not lonely because of our circumstances. We're lonely because we are alone.
We may think if we fall, whether physically or emotionally, no one will be there to pick us up or help us. So instead of trying to be proactive and looking for ways to do life with our communities, we remain withdrawn and detached from any place where we might find true connection.
Friends, God did not create us to live this way and these beliefs are lies from the enemy of our souls. His goal is to separate us from the church body, to keep us from fulfilling our God-given purposes, and destroy our hope.
"The thief comes only to steal and kill and destroy; I have come that they may have life, and have it to the full." (John 10:10)
During this time when we spend more hours on social media, online, and doing virtual chats, division in the church is also on the rise. People are fighting about everything from wearing a mask to who the next president should be, and the strife does nothing to take away our feelings of being alone. In fact, it contributes to it. And this is exactly what the enemy wants.
Although he has free reign here on earth, his days are numbered, as Jesus defeated him when he rose from the grave. One day, Jesus will return, but how do we hold onto hope until then?
First, we get honest. With God and ourselves, and then with someone we trust. God's light cannot penetrate an area we choose to keep hidden. He will try, and sometimes little glimmers of it are able to get through, but in order for him to work we must enter into an honest relationship. This means communication, even when it feels awkward and scary.
In my lonely season at the onset of motherhood, it wasn't until I spent some time talking to a Christian counselor that I was able to uncover some of the heart issues I needed to address. Loneliness that goes beyond our circumstances needs to be dealt with in the heart before we will see any form of true progress, because the heart is where it is birthed and takes residence.
Once I dealt with the issue at its root, I was able to come out of isolation and make real connections with those around me. At first I was anxious, but eventually I realized other moms in my community were dealing with the same fears and challenges I was. I also saw that my loneliness was not a place where God abandoned me, but a place where he wanted to invite me into a deeper understanding of his love and character.
We can trust God with these emotions and know he will not turn his back on us because Jesus himself experienced loneliness.
Photo Credit: © Getty Images/Fizkes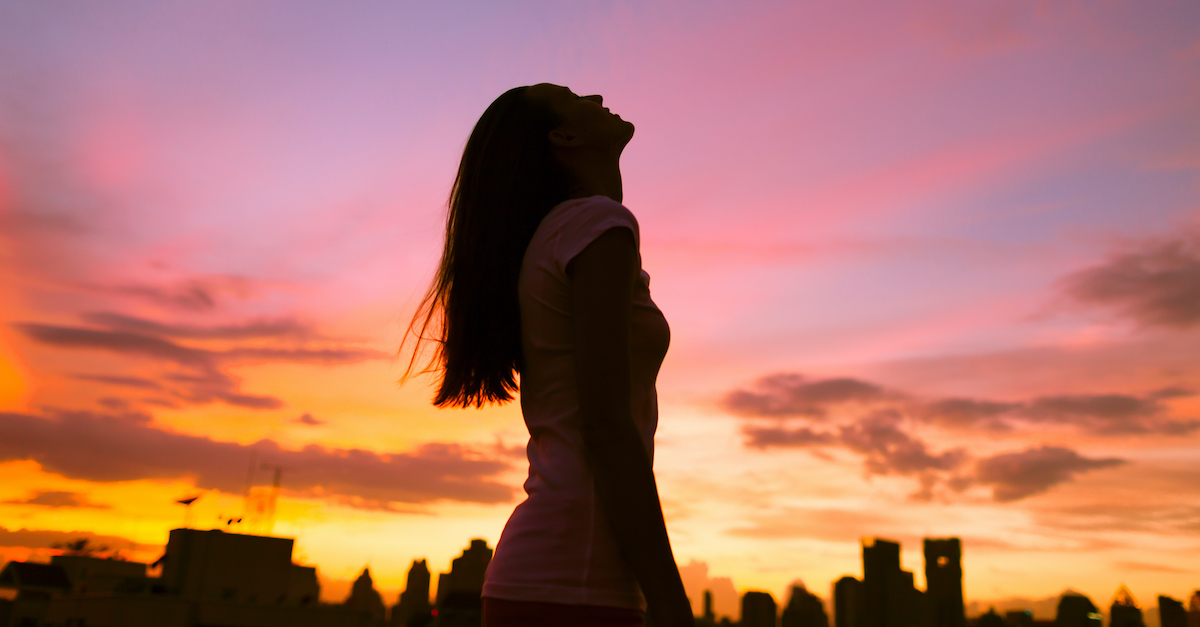 Taking It to the God Who Knows
Jesus knows what it's like to feel abandoned. Most of those who spent his three years of ministry with him left him after he was sentenced to death. Even Peter, who swore he would die for Jesus, denied he knew him three times (Matthew 26:75). We get a glimpse into how alone Jesus felt in some of his final words spoken on the cross, when he cried out to the Father:
"And about the ninth hour Jesus cried out with a loud voice, saying, "Eli, Eli, lema sabachthani?" that is, "My God, my God, why have you forsaken me?" (Matthew 27:46)
Some Bible scholars have noted that Jesus is quoting David here, as his words are the exact same ones we read in Psalm 22:1. Jews who were watching would have been familiar with this Messianic Psalm, and perhaps reconsider who it was they were watching be killed. But regardless of the underlying reason for this cry from Jesus, we see that he identifies with our suffering. Though without sin, he was human in every way, and this humanness included feelings of desertion.
While it's Jesus' perfection that made him able to save us from death, it's his humanness that allows us to come to him as a confidant. When we're at the end of ourselves and don't think there's a single person who understands what we're going through, he knows. He gets it. And he invites us to come close and exchange our burdens for his grace and listening ear.
Friend, if you are experiencing loneliness this season, know this: You are not alone. Whether it's a surface level feeling of not being connected, or a deeper, more desperate sense of isolation, God doesn't want you to stay there. He created us to live in community with him and with others. Sometimes, the only prayer we can come to him with is the most honest, simple one. Help. He hears this honest prayer. He answers it.
Don't delay calling on him and on someone you trust today. There is no shame in what you are feeling. And hope is on the other side of an authentic admission of need.
Photo Credit: © Getty Images/kieferpix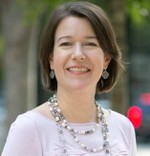 Abby McDonald is a writer and speaker whose passion is to help women find the hope of Christ in the middle of life's messes. She is the author of Shift: Changing Our Focus to See the Presence of God, and her work has been featured on Proverbs 31 Ministries, (in)Courage, For Every Mom, and more. Abby lives with her husband, three children, and mischievous lab pup in the mountains of western Maryland. You can download "The Daughter's Manifesto" as her free gift to you and connect with her at abbymcdonald.org.
---
Want more interaction with the women of iBelieve? Join our fans, writers, and editors at the iBelieve Facebook group, Together in Faith, for more videos, stories, testimonies, prayers and more. Visit here to join the community!
Comments
---
---