"Now you're my mentor," she said to me as we sat in the Chick-Fil-A drive through. It was sudden, unexpected and four of the greatest words I've ever heard in my life. Our relationship began with babysitting and for at least two years we only made small talk. I am not even sure if I had ever even prayed for her before. Then, her life dramatically changed, and I felt compelled to see how she was doing one Friday night.
We talked and it didn't take long to realize the timing of my phone call was divinely inspired. She needed a friend, a listening ear, and a sounding board. These were all things I could do. And as I listened, I marveled at God's strategic intervention. I could not only relate to the experiences she shared, I had life lessons to offer. God had given me the right words to say at the exact right time.
Through a simple act of obedience, he brought a relationship into my life that I didn't know I needed. In a short time, this relationship has grown my faith, and strengthened my commitment to disciple younger women. If you sense that God is leading you to impact the life of a woman in a similar way, below I am offering a few helpful suggestions that I have gleaned from my own discipleship relationship.
Photo Courtesy: Thinkstock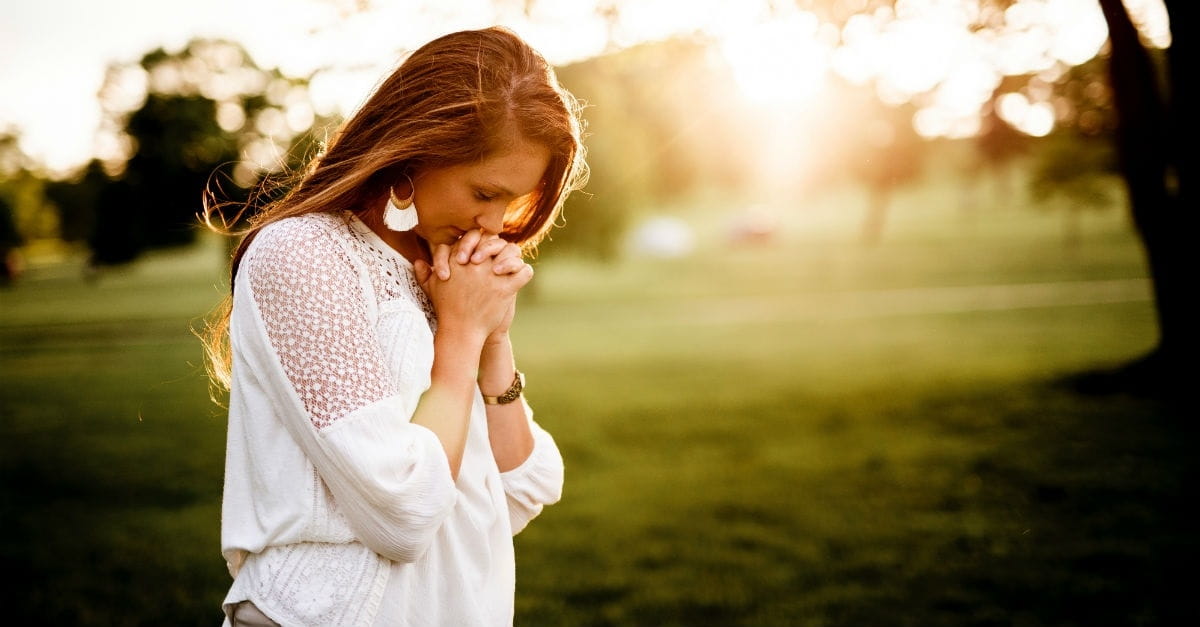 1. Pray
Although I am a natural-born talker who considers everyone a long lost friend, I am keenly aware that I cannot rely on my natural strength when building a relationship with another woman. So, as I consider the admonishment of Paul to teach the younger women in Titus 2, I am aware that prayer must proceed this interaction.
"Likewise, teach the older women to be reverent in the way they live, not to be slanderers or addicted to much wine, but to teach what is good. Then they can urge the younger women to love their husbands and children, to be self-controlled and pure, to be busy at home, to be kind, and to be subject to their husbands, so that no one will malign the word of God." -Titus 2:3-5
Prayer lays the foundation for intimacy and life-change in a discipleship relationship. Quickly, we bypassed the awkward initial phone conversation and dove into deep waters by tackling issues of the heart. My prayers had gone before me and cultivated the ground of her heart in such a way that my words were welcomed visitors. We connected instantly, leading her to make the bold declaration that I would now be her mentor.
Photo Courtesy: Unsplash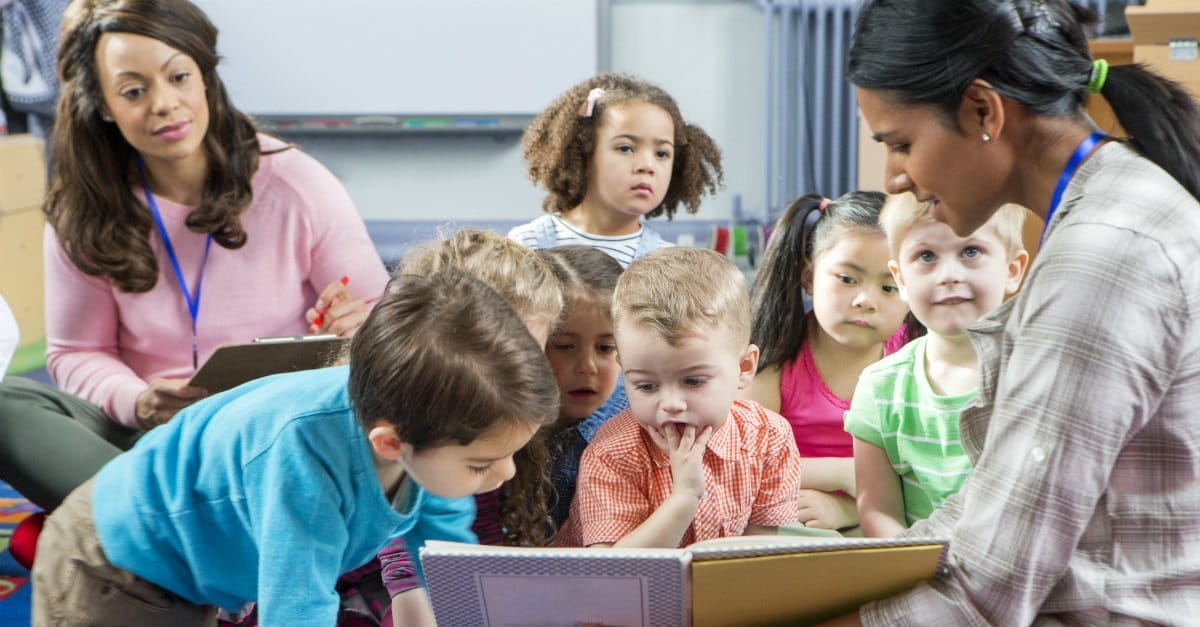 2. Be Observant
In order to be available to disciple a younger woman, you must pay attention. Is there a woman in your life that seems to want to be around you? Maybe she is a babysitter that stays late just so she can get advice after you return home. Maybe she serves with you at church. She might even be your neighbor. Often times, there is a woman in our sphere of influence that we are overlooking.
In order to approach a younger woman to disciple, we have to be alert to the needs of those women around us. Had I been too busy or self-absorbed, I might have missed the obvious need she had in her life for a friend. Discipling a younger woman requires that we pay attention to the younger women around us: identifying whether someone needs our encouragement, wisdom or support. I firmly believe that if we are praying for an opportunity and observing the needs of younger women around us, God will cause mentoring relationships to form organically.
"This is the confidence we have in approaching God: that if we ask anything according to his will, he hears us. And if we know that he hears us—whatever we ask—we know that we have what we asked of him."– 1 John 5:14-15
Photo Courtesy: Thinkstock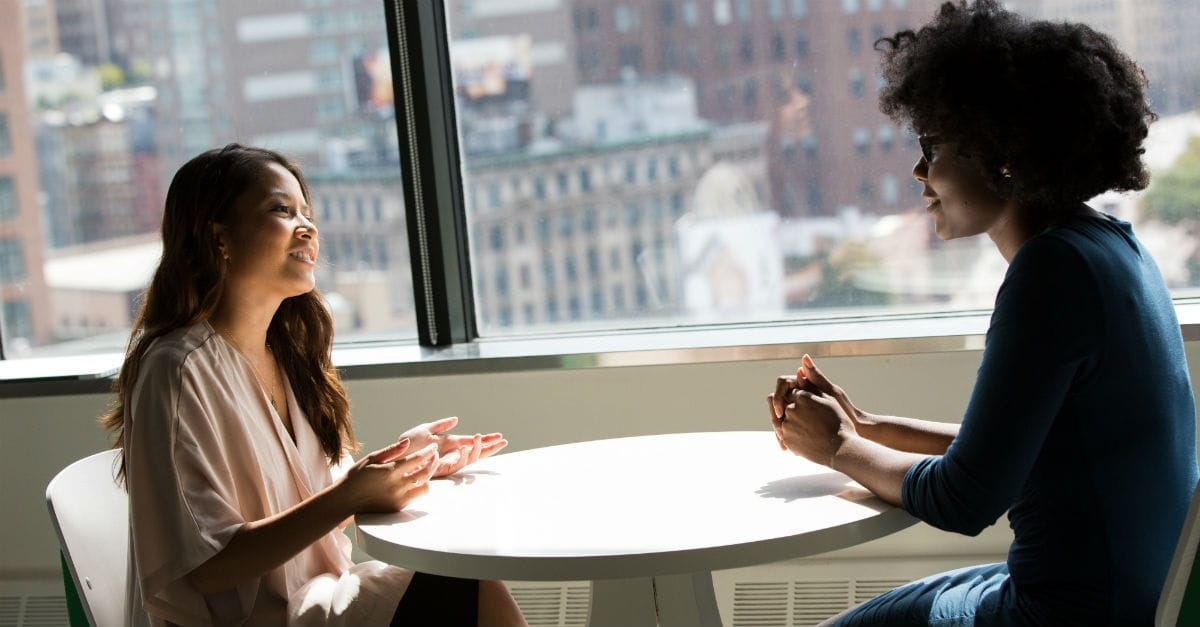 3. Listen to God's Prompting
It is not enough to simply observe, we must act. This is what James meant when he said, "In the same way, faith by itself, if it is not accompanied by action, is dead," James 2:17 (NIV). After we have prayed and observed a need, it is time to do something about it.
This may be intimidating and the possibility of facing rejection may seem massive, but our desire to disciple another woman must be greater than our fears.  I can remember being a 20-something fresh out of college and longing for some older woman to take me under her wings. I asked God for a mentor for years and would have immediately said, "Yes," had I been asked.  This may be the case for a younger woman in your life. She just may be hoping you ask her to grab some coffee or get something to eat. She may say no, but what if she says yes? How might it change her life? How might it change yours?
Photo Courtesy: Pexels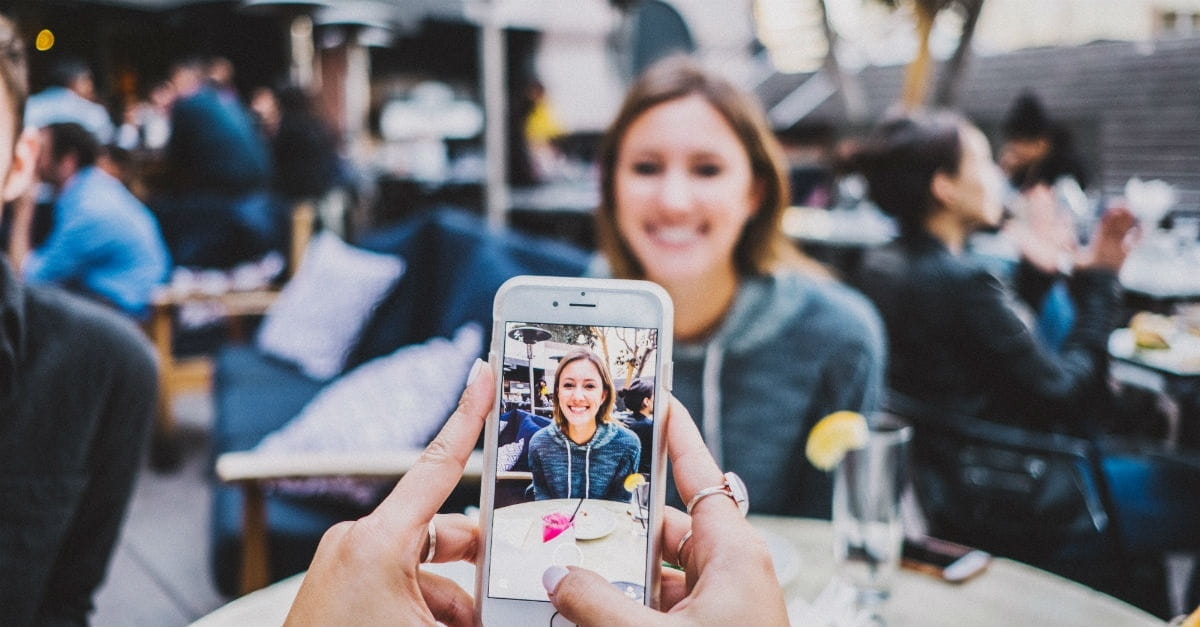 4. Be Intentional
Sometimes, God gives us very clear and unmistakable opportunities to impact the lives of the women we disciple. In my case, our mentoring relationship began just before her 21st birthday and she didn't have any plans. From my vantage point, this was a prime opportunity to create a lasting memory for her.
I allowed her to pick the time and the place, allocated money and freed up my schedule.  I purposed to pour everything I had into encouraging her on this day. I wanted her to feel loved and valued, and this gave me an opportunity to do it. It required sacrifice, but the impact it made on her life was priceless.
"Do nothing out of selfish ambition or vain conceit. Rather, in humility value others above yourselves, not looking to your own interests but each of you to the interests of the others." -Philippians 2:3-4
Photo Courtesy: Unsplash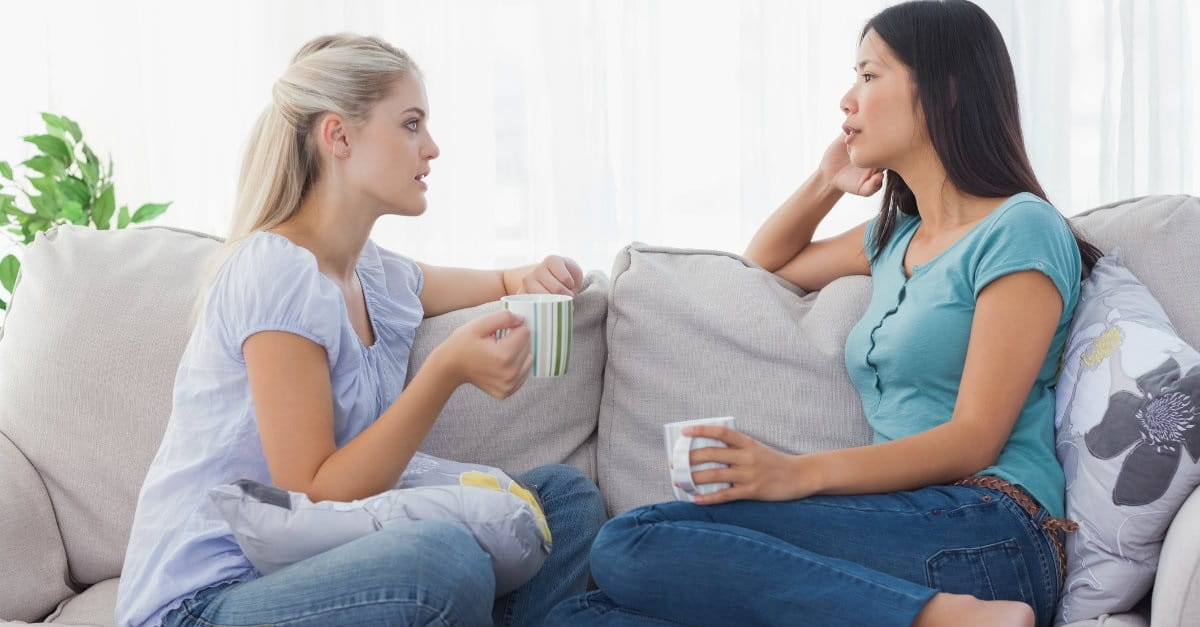 5. Be a Servant
One of the primary lessons I am learning about discipling a younger woman is that it is not about me. It is not about me changing or controlling her decisions. There are times when she might just need someone to listen or to provide her with a hug. In order to discern how best to serve a younger woman, we must maintain our relationship with the Lord. He should be the driving force in our discipleship. My role in her life is to be a conduit through which God's overwhelming love can flow and to facilitate growth. This is done through selfless service as demonstrated by our Savior.
Christ modeled this type of service during the last Passover meal he shared with the disciples. In John 13:4-5, it says, "so he got up from the meal, took off his outer clothing, and wrapped a towel around his waist. After that, he poured water into a basin and began to wash his disciples' feet, drying them with the towel that was wrapped around him."
Christ served the disciples by using his outer garment to dry their feet. Whereas this may sound a bit excessive, when it comes to mentoring, there may be times when we need to get our hands dirty. We will need to strip ourselves of our outward garment of self-preservation so they can see our scars. We may be required to do this in order to help them navigate life, figure out major decisions, and walk through seasons of despair. 
This is what Christ has done for us. When Christ served the disciples, I believe he had you and me in mind. He knew that real transformation takes place when we serve others, so he demonstrated how to do it, first.
Photo Courtesy: Thinkstock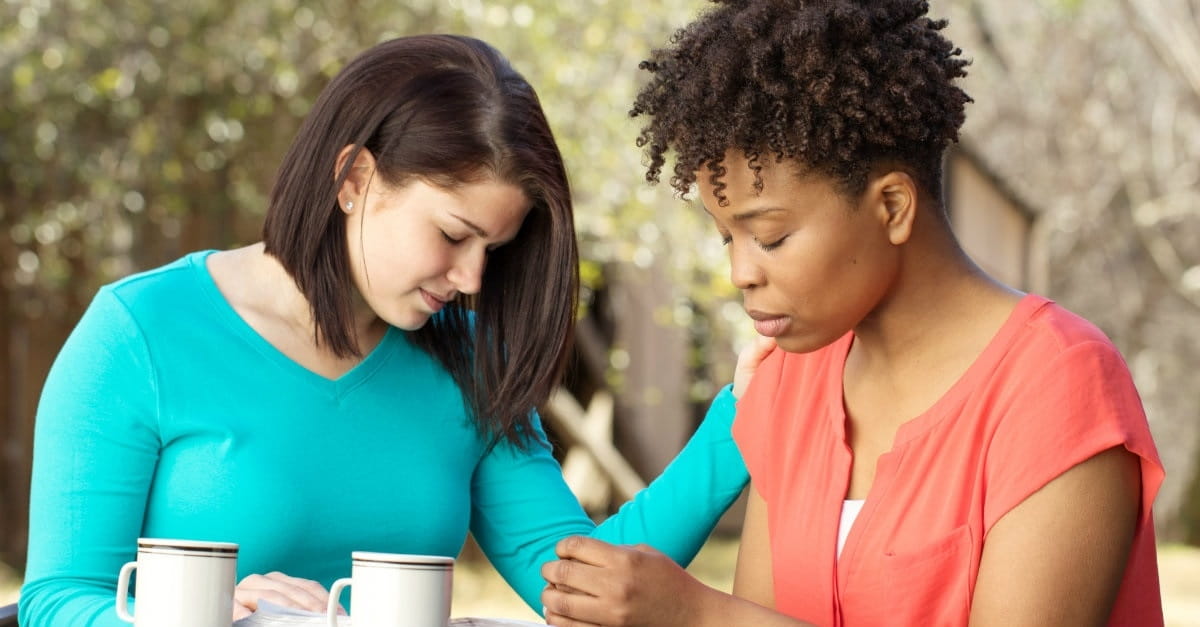 6. Be Humble
In all my interaction with younger women, I have discovered they are not looking for the sit-still-while-I-instill relationships. Many, if not all, want to know how I am doing, too. They want to know about my life, including my failures and successes. They are looking to pray and offer advice, rather than simply engaging in a one-sided relationship. When we position ourselves to learn from the women we are discipling, we are able to engage in this relationship with humility, recognizing that we do not have all the answers.
It has taken me awhile to understand this, but I have realized God can equally speak through both of us. Age and experience are not prerequisites for the people God uses. He can speak through anyone.
As it says in 1 Timothy 4:12, "Don't let anyone look down on you because you are young, but set an example for the believers in speech, in conduct, in love, in faith and in purity."
As we endeavor to initiate and maintain a relationship with younger women, we can rest in the fact that God can do "immeasurably more than all we ask or imagine." (Ephesians 3:20) He can take our little efforts and magnify them in our lives and the lives of the women we mentor. In doing so, may there will be more women living their lives for Christ. 
---
Kia Stephens is a wife and homeschooling mama of two who is passionate about helping women know God as Father. For this reason, she created The Father Swap Blog to be a source of encouragement, healing, and practical wisdom for women dealing with the effects of a physically or emotionally absent father. Each week through practical and biblically sound teaching she encourages women to exchange father wounds for the love of God the Father. For more encouragement download Kia's free ebooks, Hope for the Woman With Father Wounds and Forgiveness Hacks: 5 Strategies to Help You Forgive. Additionally, you can connect with Kia on Facebook, Instagram, Twitter, and Pinterest.
Photo Courtesy: Thinkstock
---
---