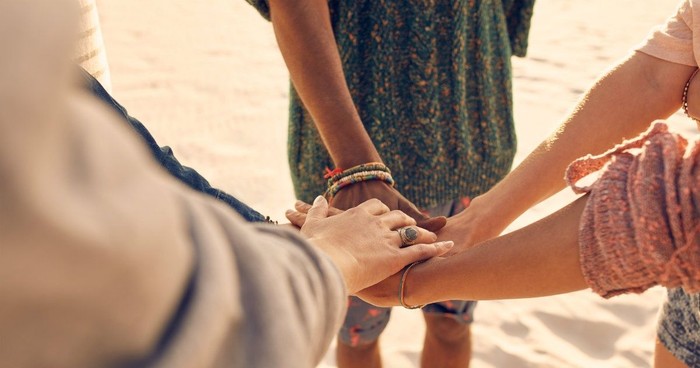 Do you want to see racism squashed in our land? Go out of your way to find people who are different from you.
Do you want to see racism squashed in our land?
Go out of your way to find people who are different from you. Sacrifice the time. Ask the questions. Make the effort. Do whatever you need to do to find people who don't look and sound like you, and make friends.
There will always be racism as long as people aren't making an effort to get to know each other.
When I lived in South Africa, I started dating Kagiso, a black South African man who is now my husband. The first time he came to the States to meet my family, my mom called my grandma to tell her that Kagiso was coming to visit.
"Well," Grandma said. "He looks like us, doesn't he?"
Obviously, Grandma had been raised in a different era, and never quite worked her way out of the biased stereotypes engrained in her mind from past decades.
When my mom explained that no, he didn't look like us, my mom was so embarrassed by what my grandma said, she wouldn't even repeat the words to me.
During Kagiso's visit, I drew in a deep breath and rang the doorbell at my grandma's condo. There was no telling how our visit would go.
Grandma opened the door with a cautious smile, hugged me, and stepped aside to let Kagiso and I into her home. She nodded a polite but reserved greeting in Kagiso's general direction. I broke the ice by asking if we could help take down her Christmas tree.
"Oh sure, I'll go get the boxes," Grandma replied.
As Kagiso and I started to untangle the strands of silver tinsel from the artificial branches, Grandma sat on the couch and observed from afar. Gradually, Kagiso drew her in with casual conversation. Before long, she was laughing at his jokes, charmed by his charismatic personality.
After we finished packing away the ornaments and folded the tree into its cardboard box, we headed for the door. "Good-bye, Mrs. Jackson," Kagiso said.
"Oh," Grandma replied with a smile and a twinkle in her eye, "You can call me Grandma."
I looked at Kagiso with wide eyes, stunned at Grandma's transformation in such a short span of time. What happened? In less than two hours, my black boyfriend singlehandedly squashed all of my grandma's decades old, preconceived notions about black people.
How did he do it? Through relationship - first with Jesus, then with others.
My grandma had probably never had a black person in her living room before that day — yet she had plenty of opinions about what they were like and how they behaved.
The remedy for racism is relationship — first with Jesus Christ, then with people of different ethnicities. We will always have biases and skewed perspectives unless we're willing to actually get to know each other at more than just a surface level. But in order to truly love one another, we first need to know and accept God's love for us.
When I read the fourth chapter of 1 John, I struggle to see how it's possible to call oneself a Christian and still harbor racist views. According to my understanding of the following passage, racism and Christianity are mutually exclusive:
"Dear friends, let us love one another, for love comes from God. Everyone who loves has been born of God and knows God. Whoever does not love does not know God, because God is love. This is how God showed his love among us: He sent his one and only Son into the world that we might live through him. This is love: not that we loved God, but that he loved us and sent his Son as an atoning sacrifice for our sins. Dear friends, since God so loved us, we also ought to love one another. No one has ever seen God; but if we love one another, God lives in us and his love is made complete in us" (1 John 4:7-11).
"And so we know and rely on the love God has for us. God is love. Whoever lives in love lives in God, and God in them. This is how love is made complete among us so that we will have confidence on the day of judgment: In this world we are like Jesus. There is no fear in love. But perfect love drives out fear, because fear has to do with punishment. The one who fears is not made perfect in love. We love because he first loved us. Whoever claims to love God yet hates a brother or sister is a liar. For whoever does not love their brother and sister, whom they have seen, cannot love God, whom they have not seen. And he has given us this command: Anyone who loves God must also love their brother and sister" (1 John 4:16-21).
Notice it doesn't say, "Anyone who loves God must also love everyone who looks like them." Nor does it say, "Anyone who loves God must tolerate their brother and sister."
In an excerpt written for the ESV Women's Devotional Bible, Trillia Newbell writes: "Love is the consequence of a heart transformed by the gospel." It's impossible to truly love without first knowing the love of Christ. As it says in the passage above, "We love because he first loved us" (1 John 4:19).
So if we want to make any progress squashing the sin of racism, we first need Jesus. He is our only hope. Only then, and only through His Spirit, can we learn to see His children for who they are — our brothers and sisters, made in the image of the very same Creator.
Racism is a complex, multi-faceted issue. It isn't only about policy and privilege. It's primarily a matter of the heart. We can fight for as many rules and regulations as we want in an effort to make life fair and equal for all, but as my husband says, "You can't legislate the heart."
We need Jesus. Through our relationship with Him, we can build genuine, lasting, God-honoring relationships that will squash racism underfoot — where it belongs.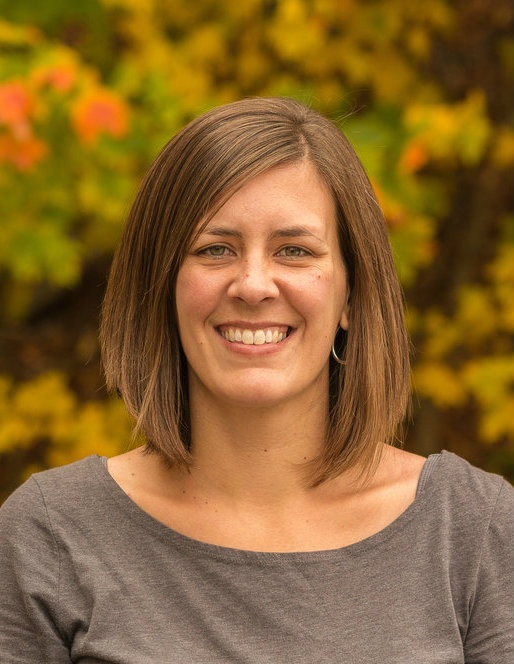 Kate Motaung grew up on the shores of Lake Michigan before spending ten years in Cape Town, South Africa. She is married to a South African and together they have three children. Kate is the author of the e-book, Letters to Grief, hosts the Five Minute Friday blog link-up, and has contributed to several other online publications. She blogs at Heading Home and can be found on Twitter @k8motaung.
---
---