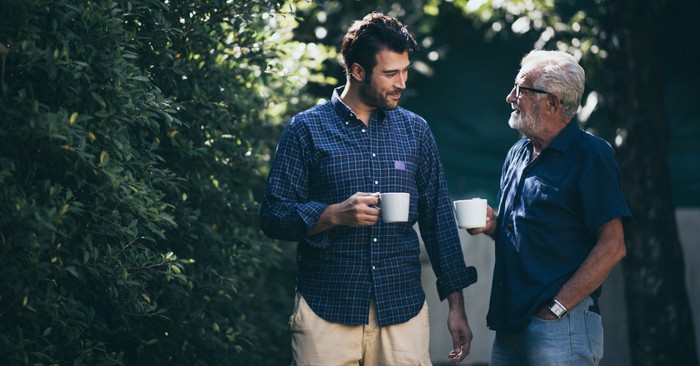 How important is it for a follower of Jesus to be a good listener? Do our social skills matter? To answer, we start with a definition.
What, Exactly, Are Social Skills?
The simplest definition is "the personal skills needed for successful social communication and interaction with others." This includes verbal, non-verbal, written, and visual skills. Good social skills help us communicate efficiently and effectively and have a direct impact on our relationships.
As we think about our purpose and mission as followers of Jesus, our social skills take on an eternal value. How well do we communicate the gospel? Think about your words, your mannerisms, your responses and reactions, and your non-verbal body language. Do they help or hinder your goal of modeling the love of Christ to both the unbelieving world, and our brothers and sisters in the body of Christ?
The good news is that social skills can be learned and improved, especially when we go to the source of all wisdom, God's perfect Word. God is a master communicator. His social skills are impeccable. The words and life of Jesus while He lived and interacted on earth, as well as all the written Word of God, sets the perfect pattern to imitate as we model the love of Christ.
Photo credit: ©Getty Images/Greenleaf123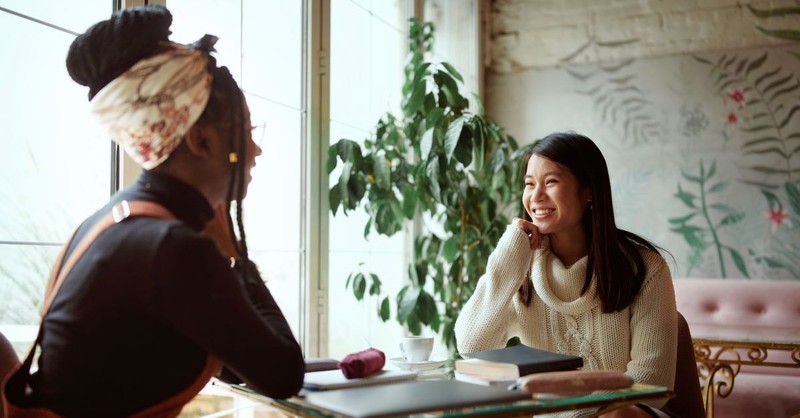 Five Things to Consider as We Strive to Improve Our Listening Skills
1. We Must Learn to Listen to God First
Listening requires spiritual maturity, self-control, and wisdom to really hear what another person is saying – all characteristics that come from a personal relationship with God. Spiritual maturity happens as we deepen our understanding of God's Word. Reading, studying, and meditating on Scripture – listening with an intent to obey – produces the fruit of the Spirit, of which self-control is key. As the Word gives us God's wisdom, we will better understand others, and be able to respond with His wisdom, not just our opinions or perceptions.
Set your heart to become a good listener of what God is saying to you as the Holy Spirit enlightens your understanding of the Word of God. Let God speak to you before you attempt to speak to others. One practical tip for becoming a good listener is to repeat back to the person speaking what you heard them say, so that you are both clearly communicating. We can practice this by praying God's Word back to Him!
Colossians 3:16 – "Let the word of Christ richly dwell within you, with all wisdom teaching and admonishing one another with psalms and hymns and spiritual songs, singing with thankfulness in your hearts to God."
Proverbs 23:12 – "Apply your heart to discipline and your ears to words of knowledge."
Proverbs 22:17-18 – "Incline your ear and hear the words of the wise, and apply your mind to my knowledge; for it will be pleasant if you keep them within you, that they may be ready on your lips."
1 Thessalonians 2:13 – "For this reason we also constantly thank God that when you received the word of God which you heard from us, you accepted it not as the word of men, but for what it really is, the word of God, which also performs its work in you who believe."
Hebrews 4:12 – "For the word of God is living and active and sharper than any two-edged sword, and piercing as far as the division of soul and spirit, of both joints and marrow, and able to judge the thoughts and intentions of the heart."
Photo credit: ©Getty Images/millann
2. We Must Humble Ourselves to Be Good Listeners
Listening requires humility. Have you ever found yourself formulating an answer while the other person is still speaking? Pride causes us to focus on what we want to say instead of really listening to the words of others. Listening shows respect for others' thoughts and ideas, affirming them as valuable in God's eyes. We are to clothe ourselves in humility (1 Peter 5:5), and following the example of Jesus, consider others as more important than ourselves (Philippians 2:3).
In the book of Proverbs, we find the terms "word" or "words" more than forty times; "mouth" appears at least forty-six times. This shows us that how we use our words is a key indicator of whether we are wise or foolish, righteous, or unrighteous. Pride speaks in haste; humility shows restraint. The wise man will humble himself to hear and increase in learning (Proverbs 1:5).
Proverbs 18:2, 13 – "A fool does not delight in understanding, but only in revealing his own mind. … He who gives an answer before he hears, it is folly and shame to him."
Proverbs 17:27-28 – "He who restrains his words has knowledge, and he who has a cool spirit is a man of understanding. Even a fool, when he keeps silent, is considered wise; when he closes his lips, he is considered prudent."
Proverbs 29:20 – "Do you see a man who is hasty in his words? There is more hope for a fool than for him."
Photo credit: ©Getty Images/lolostock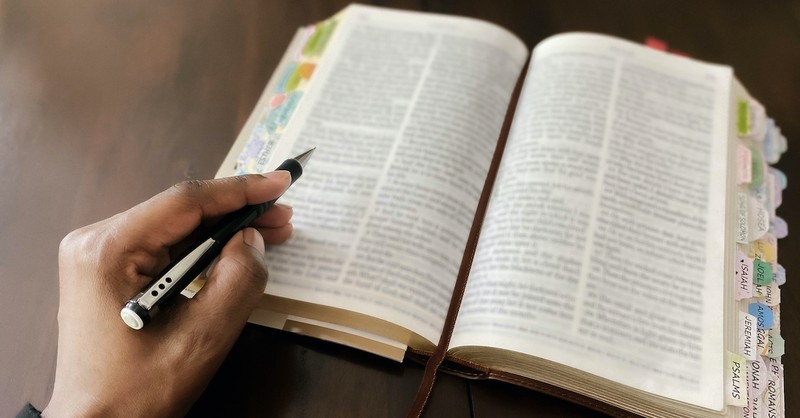 3. We Must Practice God's Way of Listening
One of the greatest privileges afforded to those who have placed their faith in Jesus is the opportunity to take the concerns of our heart to the Father. God invites us to cast all our cares and anxieties on Him, because He truly cares for us (1 Peter 5:7). We are invited to draw near to His throne to find grace and mercy in our time of need (Hebrews 4:16). This invitation is extended only on the merits of the finished work of Christ on the cross, who literally opened the way into God's presence by His sacrifice (Ephesians 2:17-18; 3:11-12).
God loves to hear the prayers of His children. He longs to be gracious to us (Isaiah 30:18). He has made Himself available and accessible to hear our prayers anytime and at any place. When we approach Him to pour out our concerns, we can be assured He hears, He listens, and He has compassion on us.
As our perfect example, we must strive to imitate the patience and compassion of God in our interactions and conversations with others. Just as we desire and long for God's face to be inclined toward us when we pray, we ought to give others that same attention.
Psalm 40:1 – "I waited patiently for the Lord; and He inclined to me and heard my cry."
James 1:19-20, 26 – "This you know, my beloved brethren. But everyone must be quick to hear, slow to speak and slow to anger; for the anger of man does not achieve the righteousness of God. … If anyone thinks himself to be religious, and yet does not bridle his tongue but deceives his own heart, this man's religion is worthless."
Matthew 7:12 – "In everything, therefore, treat people the same way you want them to treat you, for this is the Law and the Prophets."
Photo credit: ©Getty Images/Grace Cary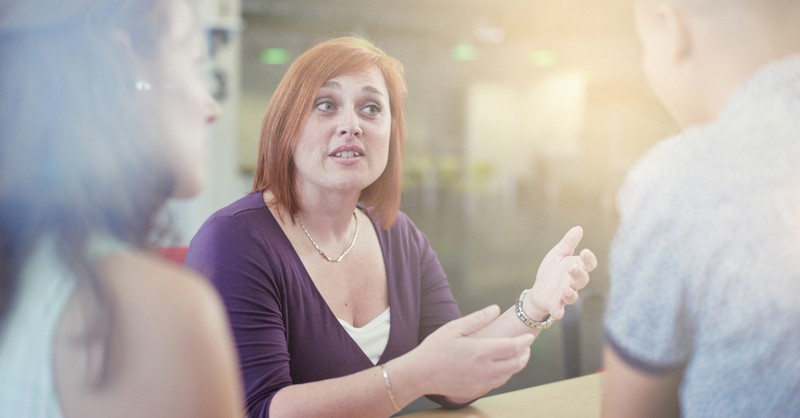 4. After Listening, We Must Carefully Consider How and When We Speak
A good listener must become a good "responder" so that the conversation has an effective outcome. Listening doesn't end when the other person has finished speaking. The goal isn't that both of you "said your piece" and walk away, unchanged or with no better understanding of one another. How we respond in one conversation lays the foundation for the continuing relationship we want to build, as a bridge to share the gospel and model the love of Christ.
Sometimes we may not need to respond to a comment, but choose to fight that battle on another day, in a better setting and in another way. At other times, God provides an opportunity to speak words of grace and truth at just the right time. Our words are a reflection on the Savior we profess faith in and speak on behalf of. They should always leave an accurate impression of the character of Jesus, even when the truth may convict or challenge the listener.
Ecclesiastes 3:7b – "A time to be silent and a time to speak."
Proverbs 15:28 – "The heart of the righteous ponders how to answer, but the mouth of the wicked pours out evil things."
Proverbs 25:11 – "A word fitly spoken is like apples of gold in a setting of silver."
2 Timothy 2:14 – "Remind them of these things, and solemnly charge them in the presence of God not to wrangle about words, which is useless and leads to the ruin of the hearers."
Ephesians 4:29-30 – "Let no unwholesome word proceed from your mouth, but only such a word as is good for edification according to the need of the moment, so that it will give grace to those who hear. Do not grieve the Holy Spirit of God, by whom you were sealed for the day of redemption."
Proverbs 12:17-18 – "He who speaks truth tells what is right, but a false witness, deceit. There is one who speaks rashly like the thrusts of a sword, but the tongue of the wise brings healing."
Exodus 14:14 – "The Lord will fight for you while you keep silent."
Photo credit: ©Getty Images/julief514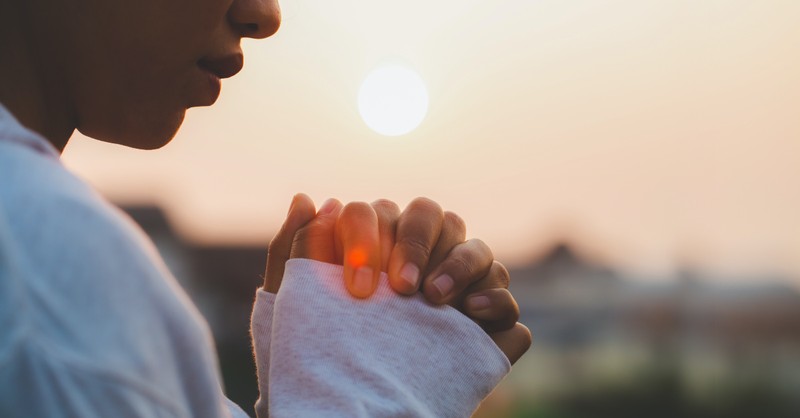 5. We Must Count the Cost of Remaining a Poor Listener
For some people, listening comes naturally as their personality is to be less verbal. Others may feel they have nothing to offer in a conversation, so they listen more than they speak. After all, God did give us two ears and only one mouth!
Whether we are quiet in nature or a person who is uncomfortable in silence and feels they must fill every space with words, learning to really listen to others is hard work. For a Christ-follower, however, it's vital to our mission as God's ambassadors and ministers of reconciliation.
2 Corinthians 5:18-20 – "Now all these things are from God, who reconciled us to Himself through Christ and gave us the ministry of reconciliation, namely, that God was in Christ reconciling the world to Himself, not counting their trespasses against them, and He has committed to us the word of reconciliation. Therefore, we are ambassadors for Christ, as though God were making an appeal through us; we beg you on behalf of Christ, be reconciled to God."
The way we listen can either draw people toward God or push them away. Even in our attempts to tell others about Jesus, we can talk too much in the uncomfortableness of a gospel presentation. Are we focused on downloading information and our beliefs without stopping to listen to the questions people are asking? Good listening skills can help us slow down and reduce our anxiety to win a convert. Instead of talking constantly, we need to hear what the other person is sharing about their own hearts and where they are in their spiritual journey, trusting Jesus' promise that the Holy Spirit will give us the right words at the right time.
Listening well tells others they are valuable to us, and illustrates they are valuable to God. Just as God patiently listens to our prayers with His heart of compassion, we must learn to listen with more than our ears. Let us humble ourselves to close our mouths often, and when we do open them, make sure we speak timely words that produce life, hope, and peace in the hearts of the listener.
Proverbs 18:21 – "Death and life are in the power of the tongue, and those who love it will eat its fruit."
Photo credit: ©Getty Images/Tinnakorn Jorruang
Originally published Thursday, 25 May 2023.
---
---