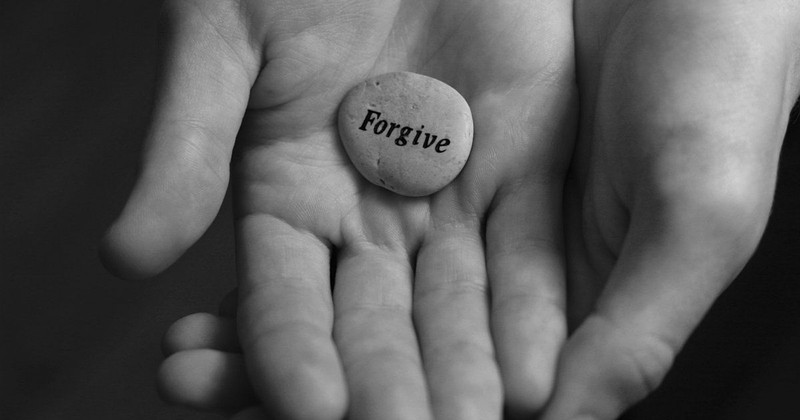 3 Times I Discovered Forgiveness was More about Me Than It Was about You

In order to forgive those who hurt is, we have to rightly view ourselves and those who wound us in light of who God is.
Can I be honest with you? Forgiveness and I have had an interesting relationship. In part because of my pride, in part because it never feels real, and in part because I'm never sure I really understand it. That is probably why I felt so drawn to explore it. To discover its hidden meanings and make a connection with it that felt genuine.
The further down the road of forgiveness I travel, the more I realize forgiveness is always about me and never about anyone else. Hold on to something if you need, because I'm about to get radical.
1. Forgiving your neighbor starts with remembering who you are.
The people we love—those who are closest to us—are just people. They bring about pain, oftentimes more severe than anyone else does, and we are taught as children that it is our responsibility to forgive them. To let them off the hook, so to speak. To forget their wrongs done against us, as far as the east is from the west. Surely you've heard this?
But let's be real, how often do you actually forgive someone that strongly? How often do you forget the pain they caused? More likely, you convince yourself to say, "I forgive you," and maybe you even do truly mean it. But how often does that pain resurface?
How many times have you used the phrase "You always do this"? Or "This is just like you"? I'll be the first to say I have used both phrases repeatedly. Because we live in a world ruled by ego, by the mind, by our pride, and letting go of pain is impossible for our egos. The ego only exists when it is in control, driving us to hold on to the illusion that this world, our pride, is who we are.
But let's imagine for a moment that we are more than the world of form we live in. More than the bodies that we walk around in, more than the pride that remembers our pain. Let's remember, as French philosopher Pierre Teilhard de Chardin said, "we are spiritual beings having a physical experience, not physical beings having a spiritual experience." In that place, holding to that belief and reality, the ego is not in control, but rather the divine heritage that the Father calls us to.
Forgiving those who love you is about letting go of the pain they caused entirely. The ego can't do this; only the true nature of who we are has the power to rise above the hurt and forget it as far as the east is from the west. Maybe you even go as far as to say the true self—the divine spirit that lives in us, given to us by the Father—can't actually be hurt at all.
Only when we forget we aren't physical beings, only when we forget that this world is not our final resting place, do we let offense control us. So what if forgiving your neighbor is simply remembering to let go of this world and seeing yourself for who you truly are? Which brings me to number two.
2. Forgive your enemy is impossible without knowing to whom you belong.
This one is a harder pill to swallow for most. It's much easier to try and let go of the pain someone you love caused you, but someone you hate? When I come across offense, I have started practicing asking myself: Who are you? To whom do you belong? Not my body or ego, but my true nature, my soul. For me the answer is the Father. The King. I'm His. And according to Him, I am seated at His table and given access to all His power. So then, who can come against me? Maybe you've heard that one too.
So often we forget whose power exists within our reach. We forget who claims us, who stands with us. Does the son or daughter of the most powerful King in the land quiver when a tiny enemy threatens them? Just like forgiving your neighbor, forgiving your enemy simply becomes about knowing who you are.
We are children of the King. So then ask yourself, who can come against you? Who can harm you? Yes, the body, the ego, can be hurt, of course. Someone could punch you and break your nose. But your spirit, the true part of you, cannot be harmed when you belong to the King. You can only forget who you are and place your identity in the world of form. You can choose to stand alone and be tied to your ego, which will take and hold offense because its life depends on it, or you can remember your true identity and stand with the Father.
3. Practice the first two, and the rest will fall into place.
This is something I am constantly learning. The first two points both end up at the same place. Forgiveness is simply letting go of this world by remembering who you are. It is always about you choosing where you stand: in this world where ego rules, or with the Father where the Spirit guides and says nothing can harm you.
If you believe that you are a child of the King—that you are seated at His table, that you are His—then neither your friend nor your enemy can harm you. Only when we forget our true nature do we step into a place of vulnerability that tricks us into thinking offense has any control over us.
Like I said, radical! But beautiful, too, and freeing, and honest, and about you. I challenge you to let go of the false identity of this world and step into the true spiritual heritage your Father created you for!
Forgiveness is about letting go, about realizing that He gave you the power to let go. To stand with Him, to sit at His table. To believe in who you really are. I'll say it again, because its truth has been changing me for some time now: Remember, you are a spiritual being having a physical experience, not a physical being having a spiritual experience. You are spirit first. Let go, forgive, and remember. 
----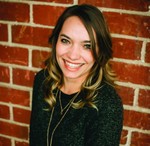 The oldest daughter of New York Times bestselling author Ted Dekker, Rachelle Dekker was inspired early on to discover truth through the avenue of storytelling. She graduated with a degree in communications and spent several years in marketing and corporate recruiting before making the transition to write full-time. She lives in Nashville with her husband, Daniel, and their diva cat, Blair.
The Returning, the final installment of Dekker's critically acclaimed Seer series, releases January 17, 2017 from Tyndale House Publishers.
Comments
---
---