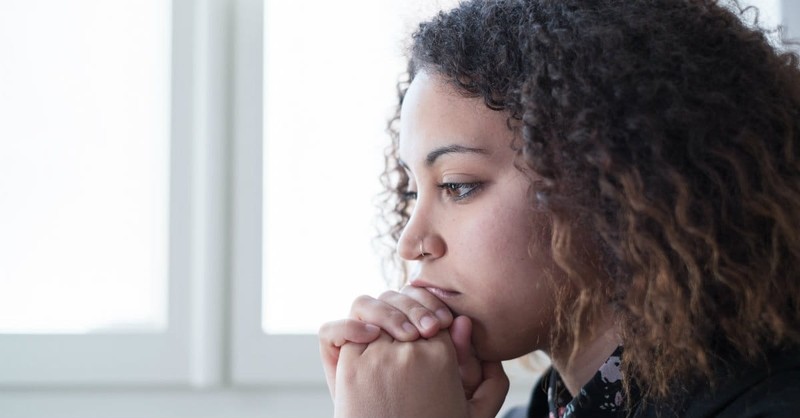 10 Ways God's Love Empowers Us to Love Our Enemies
Kristi Woods

KristiWoods.net
There is a difference between someone who frustrates and hurts you and an abusive person. This article addresses the former. If someone is abusing you, please seek help right away.
Some people in our lives just have a way of raising our blood pressure and getting our hands quivering in anger. Others hurl harsh words or even physical force our way, all while we wonder, What did I do to deserve this? And some simply leave us crushed or confused by their opinions that are so very far from our own. What are we to do with these people who frustrate and hurt us, our enemies?
Adversaries find their way into movies and television shows. We read about them in books, and goodness, we find enemies slathered all through the pages of the Bible. Think of Jesus and the Pharisees, Saul – who became known as Paul - and Christians, the Israelites versus all those other "ites", Mordecai versus Haman, and the woman caught in adultery against the finger-pointing, accusation-throwing, circle of folks. Enemies come with this territory we call life. Yet, Jesus stands present.
Our Savior, like a well-prepared physician, holds a bag of instruments available for our aid when dealing with enemies. Let's call that bag "love," a satchel of sorts for ways (instruments) that help us love our enemies.
The following are ten ways God's love empowers you and me to love our enemies.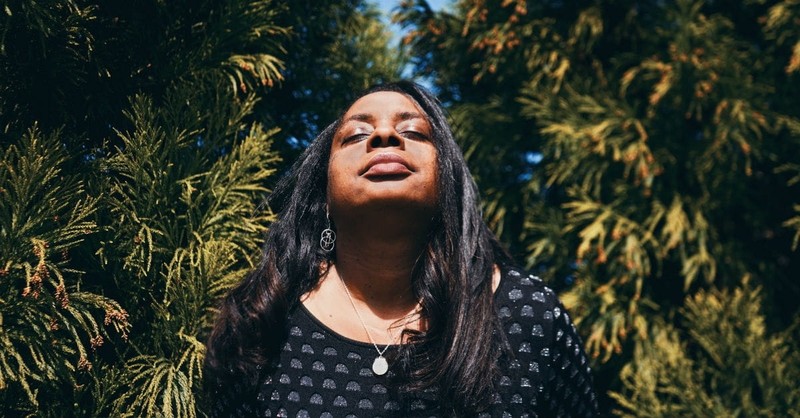 1. God Empowers Us to Love Not From Our Own Resources but with Love From Above
"For God so loved the world, that he gave his one and only Son, that whoever believes in him should not perish, but have eternal life."John 3:16
"But I tell you, love your enemies, bless those who curse you, do good to those who hate you, and pray for those who mistreat you and persecute you…" Matthew 5:44
Our faithful Father outlines the call simply: love. He loved us so much, he wipes clean every single filthy sin. We tossed our baggage on him, and he took the load. Why? All in the name of eternity – so he and we would have opportunity to spend forever together in heaven. With that example, dare we simply swipe away the call to love? Its strength empowers us to love even tough relationships.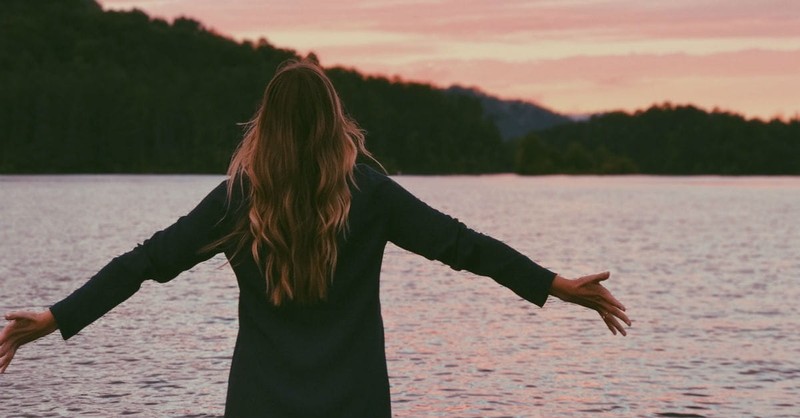 2. God Empowers Us By Surrounding Us & Our Enemies With Grace
"But God commends his own love toward us, in that while we were yet sinners, Christ died for us." Romans 5:8
We touched on it in #1, but grace deserves a second glance. While we wallowed in selfishness and pride, murder, jealousy, hatred and lies, committed adultery, gossiped and walked daily as women and men prone to addiction of various kinds, Christ stepped in and paid sin's cumbersome price on our behalf. Not a one of us deserved Christ's sacrifice – not even rule-followers, the well behaved, or the "good" or supposed "bad" ones among us.
Sweet, sweet grace: Perhaps extending it to an enemy is one of the most empowering moves available.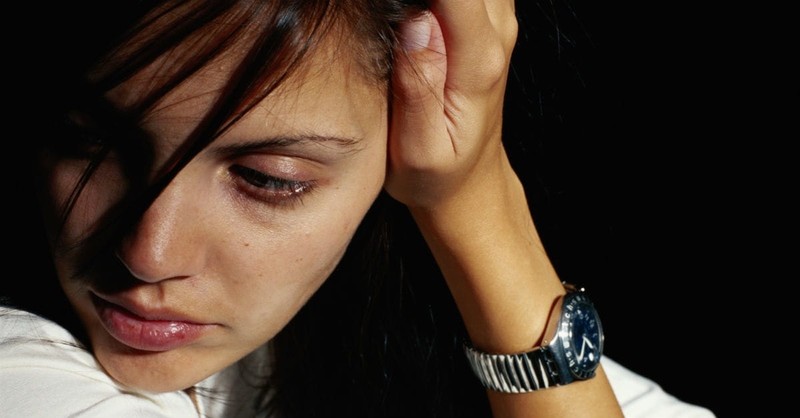 3. God Empowers Us by Reminding Us that Our "Enemies" Are Also Our Neighbors
"[Y]ou shall love the Lord your God with all your heart, and with all your soul, and with all your mind, and with all your strength.' This is the first commandment. The second is like this, 'You shall love your neighbor as yourself.' There is no other commandment greater than these." Mark 12:30-31
"Neighbors" includes enemies – even when we'd rather cringe, sneer, or look the other way. But notice the "as" in verse 31? Perhaps loving others is hard for some of us because we've yet to truly love ourselves as God ordained. After all, his work is wonderful (See Psalm 139).

How about if we tuck God's empowering truth in our heart, then wield love well when encountering friend as well as foe?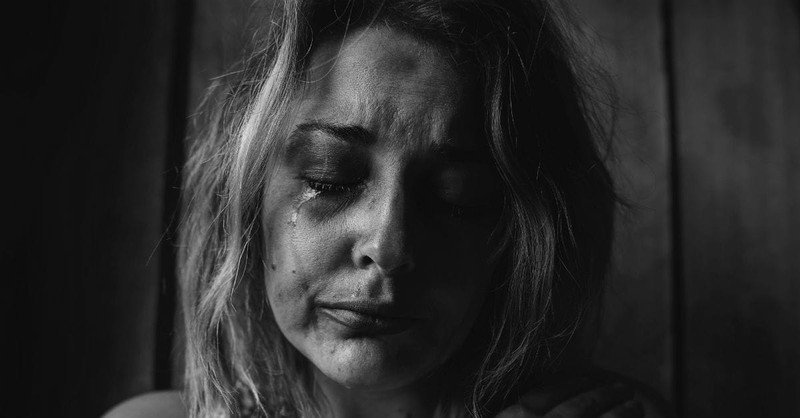 4. God Empowers Us with His Forgiveness So We Can Forgive
"Jesus said, 'Father, forgive them, for they don't know what they are doing.' Dividing his garments among them, they cast lots." Luke 23:34
"[B]earing with one another, and forgiving each other, if any man has a complaint against any; even as Christ forgave you, so you also do." Colossians 3:13
With tsunami-like force, forgiveness crashed onto the scene with Jesus. He offered it not to wreck havoc and destroy as the surge of a tsunami does. No, the magnificent power of forgiveness washed away our wrongs, leaving a sweet scene of freedom. Sometimes, empowering forgiveness and the freedom it leaves behind beg to be offered to those who have wronged us.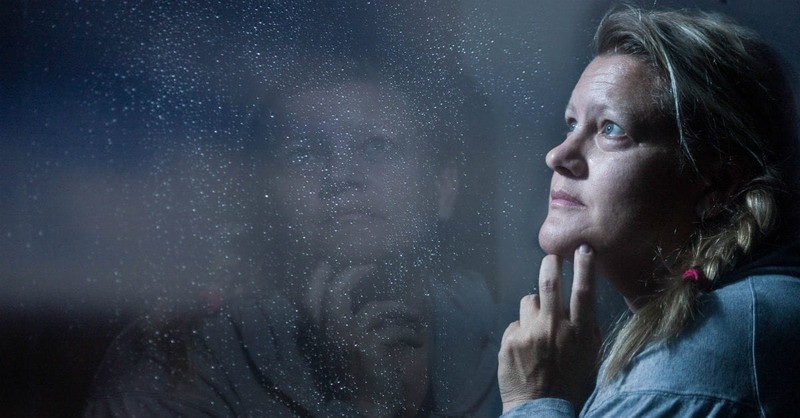 5. God Empowers Us By Showing Us that We Fall Short, Too
"For all have sinned, and fall short of the glory of God…" Romans 3:23
Sin is sin. Though different sins have more or less grave consequences, every single sin – our pride, lack of self-control, lustful looks, dishonor of our parents, white lies and more - upsets the spiritual apple cart. We all fall short of God's glory. As awful as our enemy's sins might look, we are not guiltless. There is no sliding scale of sin, and none of us are void of its touch. Realizing we are "all in this boat together" empowers the believer, causing empowered eyes to settle on Jesus alone.
When we think about all the sin in our own lives that Jesus has covered, we can make space in our hearts for the Spirit to work out forgiveness for our enemies.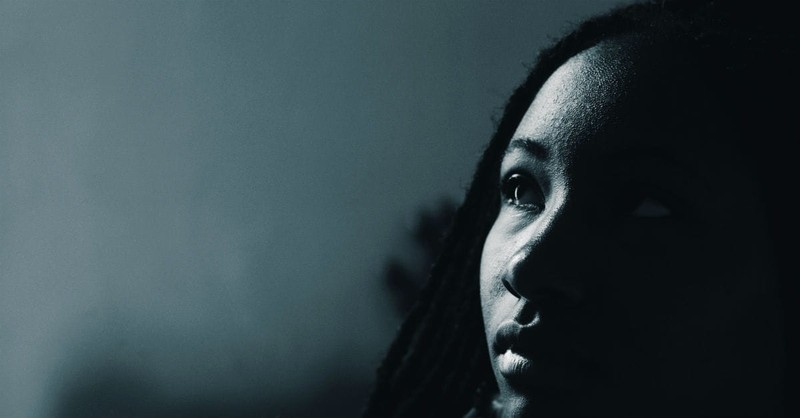 6. God Empowers Us to See Who Our Real Enemy Is
"Then Jesus said to him, 'Get behind me, Satan! For it is written, You shall worship the Lord your God, and you shall serve him only.'" Matthew 4:10
The power of God's Word came into full light with the temptation of Jesus. If the Messiah knew the power of Scripture against his enemy, the devil, why should we not also fight with the Word of God? After all, our battle isn't against flesh and blood; it's against rulers, authorities, powers, and spiritual forces working on behalf of the devil – the enemy of our soul.
When we look at those who wound and hurt us through the larger lens of a fallen world with an enemy who takes pleasure in tearing relationships apart, we can begin to see that our real enemy is first and foremost Satan and our own sinfulness, and can turn our attention to fighting that enemy, instead of the person wounding us.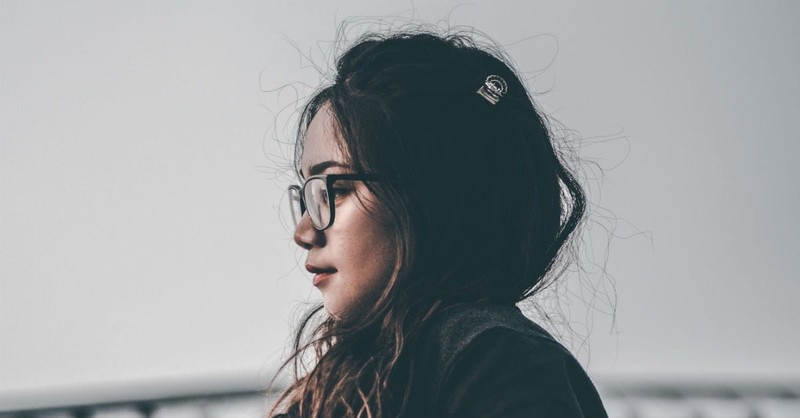 7. God Knows The Hearts of Those Who Hurt Us
"They prayed, and said, 'You, Lord, who know the hearts of all men, show which one of these two you have chosen.'" Acts 1:24
God alone knows the heart – yours, mine, and those folks we consider enemies. We might be tempted to assume we know what is going on in the heart of someone who is hurting or frustrating us, but what if their hurtful behavior is an overflow of their own wounded hearts? Especially when our enemies are fellow believers, we must stop and consider that God knows their hearts, and pray with trust that he has the power to soften their hearts and change them for the better.
Let's walking solidly in trust of the One who knows our heart and our enemy's heart. Consider it empowering for certain.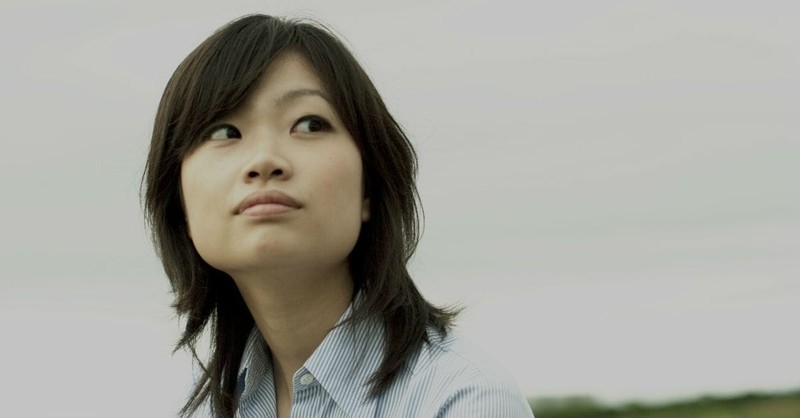 8. God Empowers Us to Love Our Enemies by Helping Us See His Vision for Redemption
"The Lord said to [Ananias], 'Arise, and go to the street which is called Straight, and inquire in the house of Judah for one named Saul, a man of Tarsus. For behold, he is praying, and in a vision he has seen a man named Ananias coming in, and laying his hands on him, that he might receive his sight."
But Ananias answered, 'Lord, I have heard from many about this man, how much evil he did to your saints at Jerusalem. Here he has authority from the chief priests to bind all who call on your name.'
But the Lord said to him, 'Go your way, for he is my chosen vessel to bear my name before the nations and kings, and the children of Israel.'" Acts 9:11-15
Ananias heard God's call clearly: go to your enemy, Saul, a brutal persecutor of Christians, and lay hands on him. Goodness, that directive appeared perilous! Ananias, a devout Christian, was being sent straight to the feet of a man widely known for persecuting and killing Christians. Talk about enemies!
We serve a God who knows the power of turning enemies into vessels for the gospel. When God offers a slice of that wisdom to further his kingdom, awe-inspiring changes happen in situations. In the case of Ananias and Saul – who became known as Paul – enemies land on the same team. In this case, God used a vision to empower Ananias and, eventually, Paul.
Who might God be calling you to go and partner with for the gospel? Don't count anyone past redemption. Pray God would give you a vision to see how the one who frustrates you might some day partner with you for God's glory.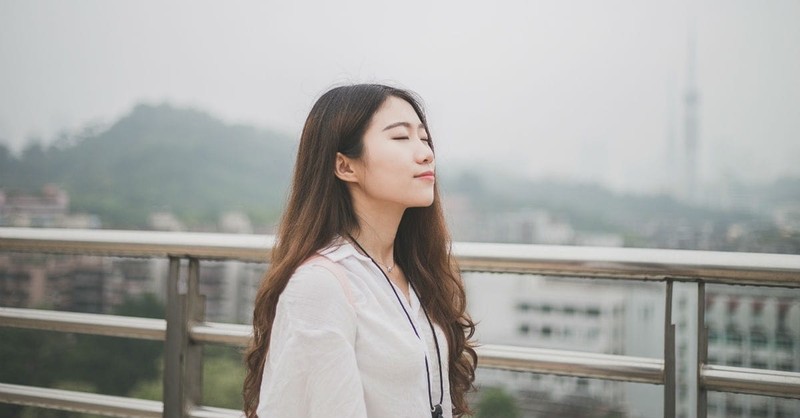 9. God Empowers Us to Love Our Enemies through the Power of Prayer
"But I tell you, love your enemies, bless those who curse you, do good to those who hate you, and pray for those who mistreat you and persecute you…" Matthew 5:44
Jesus prayed for his enemies. (See #4.) He calls us to pray for those who mistreat and persecute us. This question remains: Do we?
Challenge yourself this week – write down three names, people who have frustrated you, hurt you, brought you to tears with their thoughtlessness. Now, commit to praying for them. Pray for their lives to flourish, their hearts to be won over by the gospel, and for your love for them to grow. The amazing thing about praying for your enemies is that it lessens their power over you. When you seek their good, even when they don't seek yours, you've lessened their power to hurt and frustrate you.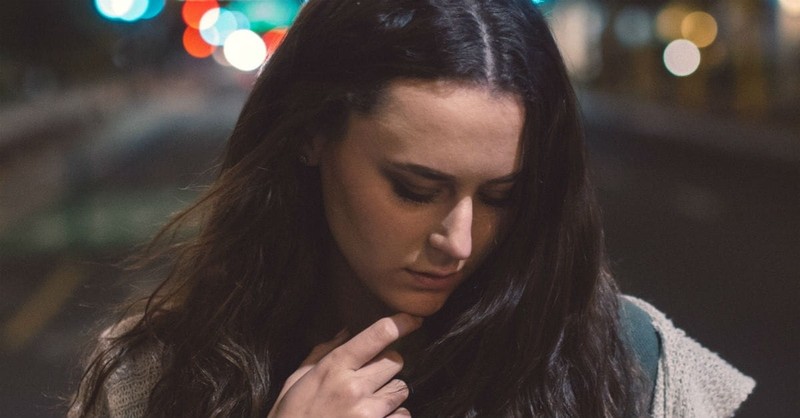 10. God Empowers Us to Love Our Enemies by Giving Us a Spirit of Love and Self-Control
"For God didn't give us a spirit of fear, but of power, love, and self-control."  2 Timothy 1:7
Often, fear sits at the root of hatred and stands as the barrier between us and our enemies. A dive into 2 Timothy 1:7 paints a picture without fear. Instead, it displays a life of power, love, and self-control for the cause of Christ. Let's toss fear aside, grabbing God's empowering tools of power, love, and self-control instead.
Those three people you named a minute ago? Ask yourself, What do I fear in these relationships? Is it not being loved? Is it being misunderstood? Is it being taken advantage of?  Getting to the root of our hurts is often the very best thing we can do to begin working past the wounds. Giving those wounds over to God and asking him to supply you with the self-control, love and kindness you need for your enemies is one of the most powerful weapons we have to find peace with those who might not like or love us.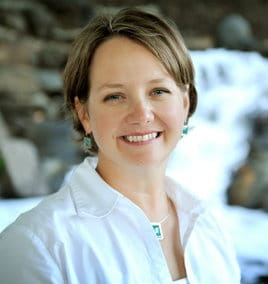 Kristi Woods, writer and speaker, is passionate about women walking deeper with God. She clicks words of encouragement at http://www.KristiWoods.net and is published in both Chicken Soup for the Soul: Dreams and Premonitions and Military Families as well as on Proverbs 31 Encouragement for Today. Kristi, her husband, and their three children survived a nomadic, military lifestyle, and have set roots in Oklahoma. Connect with Kristi here: Facebook, Instagram, and Pinterest.
---
---