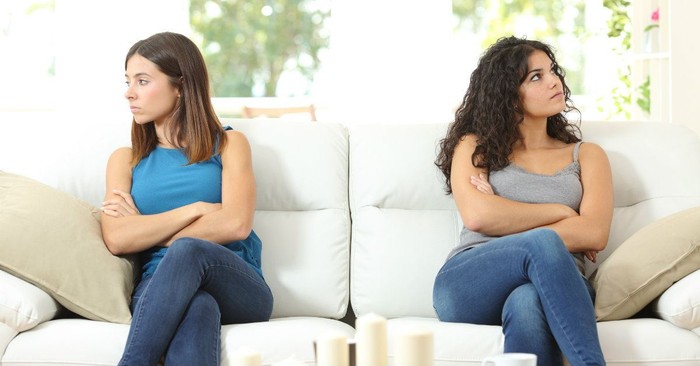 Wouldn't it be great if we didn't have conflict? Can you imagine how peaceful the world would be? Think of the impact this new reality would have on our families, places of employment, and even social media—need I say more?
As a recovering people pleaser, who would rather avoid than confront, this possibility sounds like a win. And as much as I'd like to cozy up to this idea, I know conflict is inevitable—it is going to happen.
Just as an unexpected rain cloud creeps up on an unassuming sunny day, conflict will blindside us all. At some point we will be ushered into a difficult and uneasy clash with someone else. It can happen anywhere: in our homes, on our jobs, and smack dab in the middle of our relationships. Before we know it, we will find ourselves swimming in it, wondering just how did we get here and how can we MAKE IT STOP! For this reason, I'm offering a few honest questions we can ask ourselves when we are in a conflict.
Photo Credit: Thinkstock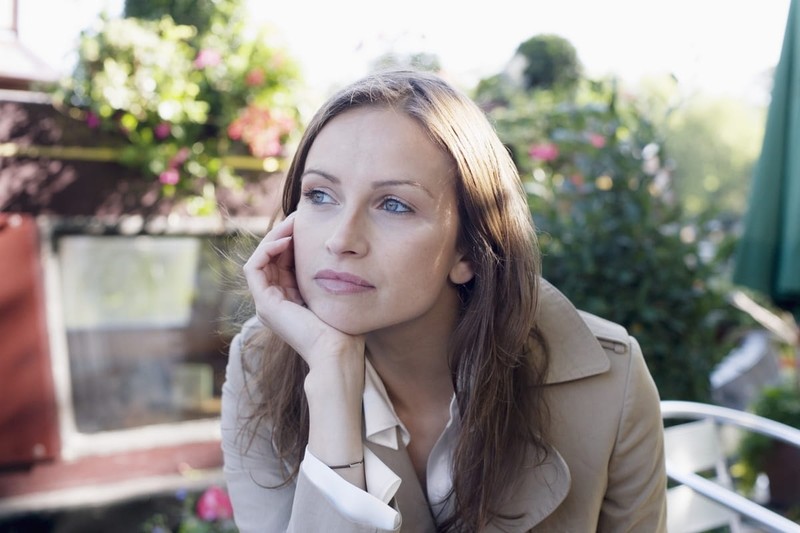 1. What is True about the Person with Whom I am Having Conflict?
Emotions are powerful. In an instant, our feelings are capable of clouding sound judgement, causing us to think, believe, and act irrationally. In times of intense conflict we are tempted to believe the person on the other side is the enemy, but they are not.
We must not act impulsively, but seek understanding. In doing so, we can determine what is true about the person we are in a conflict with. We can identify the motivation behind what they did or said rather than form an assumption. This is why we are encouraged to get understanding in Proverbs 4:7: "Wisdom is the principal thing; therefore get wisdom: and with all thy getting get understanding." 
Photo credit: ©Thinkstock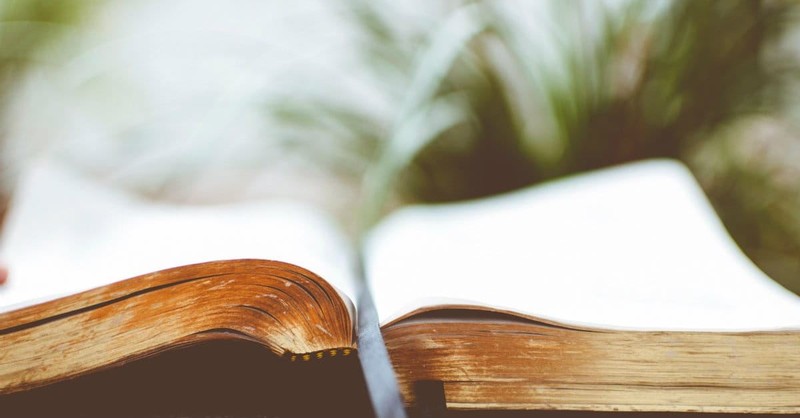 2. What is True about God?
When we are in the midst of resolving conflict, it is helpful to have a motivation beyond our own fleshly limitations. This is where a relationship with God is beneficial. When we are tempted to quit and give up on resolution, God's Word has the power to steer our resolve in a different direction.
Maybe this is why the apostle Paul pinned such strong words in Romans 12:18. He says, "If it is possible, as far as it depends on you, live at peace with everyone." He didn't say live at peace with some or with those you find it easy to tolerate, but everyone.
This may cause you to want to raise a few objections. "Paul, you don't understand my situation! Did you see what she did? Did you hear what he said?"
Photo credit: Unsplash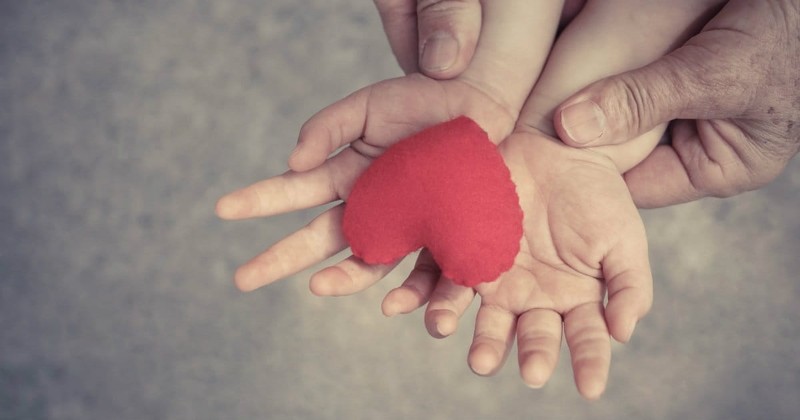 3. Are We Loving Others the Way God Loves Us?
Paul offers no exceptions to his Romans 12:18 statement. I believe this is because he knew one undeniable truth about God. This is a truth we all know but often forget when resolving conflict. The truth that anchored Paul's hard-to-embrace statement is the nature of who God is—He is love.
And so for every objection we could ever make regarding the person we have a conflict with the response is that God is love. This statement holds a tremendous amount of weight for those who believe God dwells on the inside of believers. If this statement is true, then we who believe in Him are to exhibit this same love for one another. When we are in a conflict we can ask ourselves what should love look like in this conflict? If we are not sure, Paul offered us a clear description in 1 Corinthians 13: 4-8.
"Love is patient, love is kind. It does not envy, it does not boast, it is not proud. It does not dishonor others, it is not self-seeking, it is not easily angered, it keeps no record of wrongs. Love does not delight in evil but rejoices with the truth. It always protects, always trusts, always hopes, always perseveres. Love never fails."
Photo credit: ©Thinkstock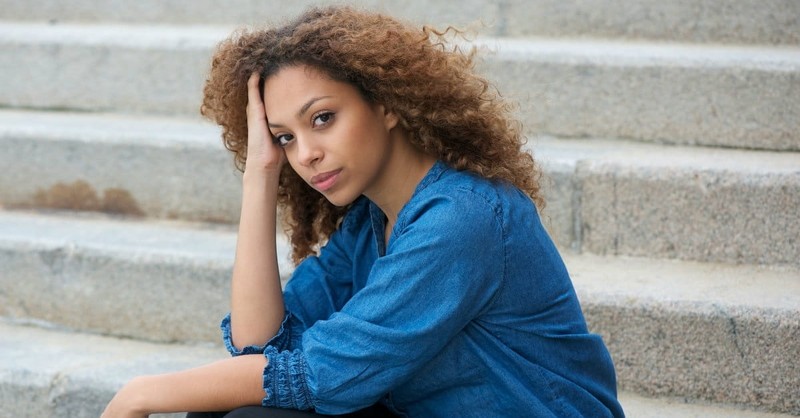 4. Am I or the Person I am Having a Conflict with Hungry, Angry, Lonely or Tired?
Since conflict requires us to be at our best mentally and emotionally, it is a good idea to eliminate possible barriers to this. The obvious would be when we are hungry, angry, lonely or tired. This spells HALT.
If we find ourselves experiencing any one of these, it is wise to communicate our weakness. This might look something like saying, "I'm not at my best right now. Could we talk about this tomorrow or at a later time?" The other person may not comply with our request, but what if they do? What if a choice to HALT is the difference between a divisive argument or a calm conversation? Which would you choose?
Although we cannot predict the outcome, when we are in a conflict it is best to yield to the voice of wisdom: "Do not forsake wisdom, and she will protect you; love her, and she will watch over you" (Proverbs 4:6).
Photo credit: ©Thinkstock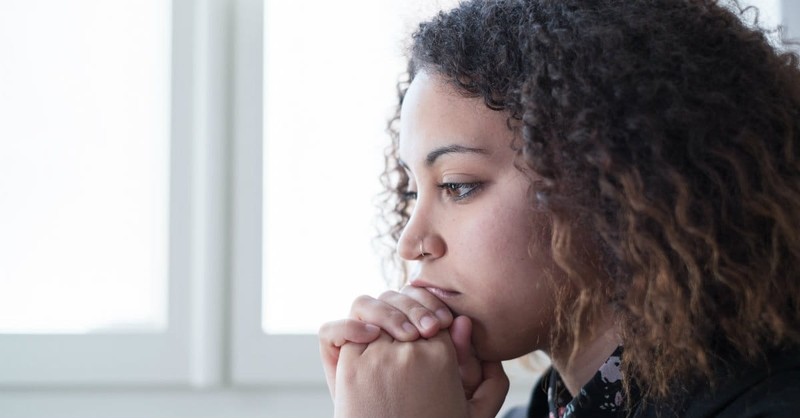 5. If I Say What I am Thinking, Will I Regret it Tomorrow?
There is a reason why James said, "My dear brothers and sisters, take note of this: Everyone should be quick to listen, slow to speak and slow to become angry." He knew the dangers in speaking first. When we speak first we spew out our in-the-moment response without thinking about the consequences of our words.
How many times have we said hurtful statements that felt right in the moment, only to feel the lingering weight of regret for years? What is important to remember is that once words are stated, we can never get them back. We can apologize and repent, but we can never erase the impact of our words from the person we say them to. This is why in the middle of a conflict we should ask ourselves whether we will regret the words we say tomorrow.
Photo credit: ©Thinkstock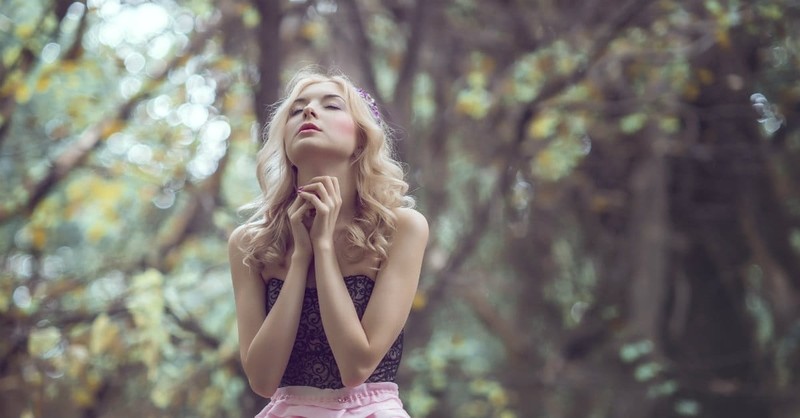 6. Am I Praying about the Situation?
Would you enter a battle without an army or weapons? The probable answer is no. The reality is, however, we often enter conflict without inviting our omnipotent ally to help us.
There are countless scriptures that describe the strength of God. 2 Corinthians 12: 9 says, "My grace is sufficient for you, for my power is made perfect in weakness." Psalm 46:1, says "God is our refuge and strength, a very present help in trouble."
Entering conflict without asking God for help is like turning down super powers. The patience, wisdom, and unconditional love we lack, He has in abundance. The moment we sense a conflict arising, we should seek God's help.
Instinctively, we know this, but somehow we forget to invite God into our conflict. I am learning, however, to immediately begin praying. "God, give me the words to say. Please help me to be slow to speak. Please cause my emotions to be in line with Your word." If we are going to resolve conflict in a manner that honors God, we should invite Him to help us.
Photo credit: Unsplash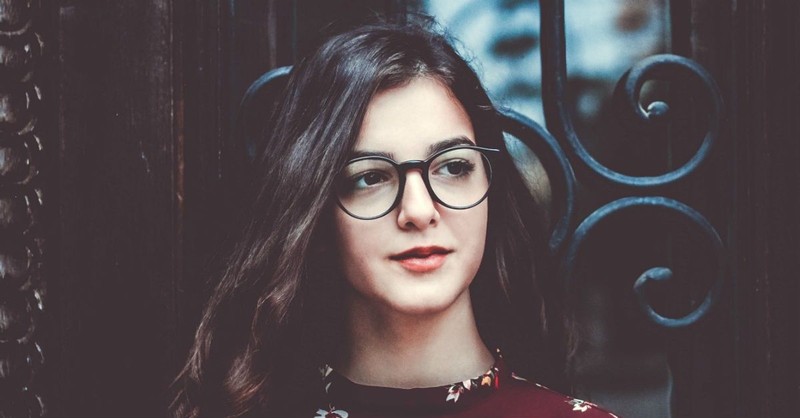 7. How Can I Practice Humility?
Christ is our ultimate example of humility. He had every right to protest his unfair treatment and yet intentionally refused to do so.
Philippians 2: 5-8 says, "In your relationships with one another, have the same mindset as Christ Jesus: Who, being in very nature God, did not consider equality with God something to be used to his own advantage; rather, he made himself nothing by taking the very nature of a servant, being made in human likeness."

As difficult and sometimes seemingly impossible as it is, we are to choose humility even when we are in a conflict. Here in this text, Paul encourages us not to "do anything out of selfish ambition or vain conceit but to consider others better than ourselves." This would include those we are in conflict with. By practicing humility, we place God's unparalleled power on display because humility is the antithesis of what our culture is used to.
We expect people to defend themselves, demand their rights, and always choose themselves first. When someone does what is unexpected, it opens the door for God to grip the heart of the person we are in conflict with in ways our words will never do.
Photo credit: Unsplash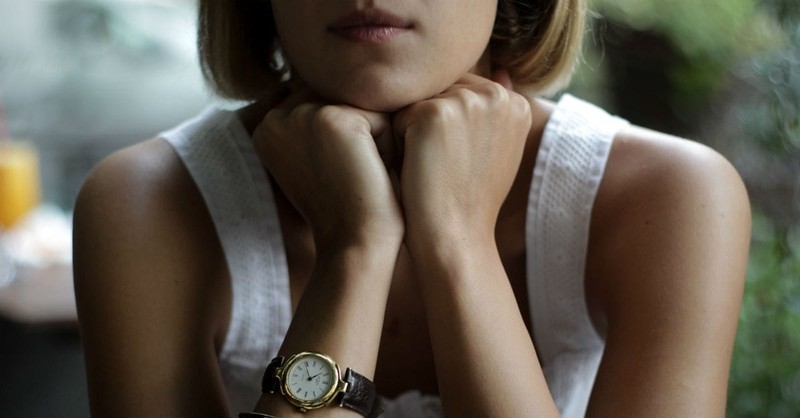 8. Does the Person I Have a Conflict with Have the Skills to Resolve Conflict?
Proverbs 26:4 says, "Do not answer a fool according to his folly, or you yourself will be just like him." This scripture sheds light on the reality that some people may not have the tools to resolve conflict. This may be due to spiritual or emotional immaturity. If this is the case, it is up to us to recognize and choose not to engage in heated conflict with this individual. I have found that in these circumstance silence is best.
When I have opted to defend my stance or argue a point with a spiritually immature person, it has always led me down a long winding path to nowhere. By heeding the advice of Proverbs 26:4, we can save ourselves a lot of time and energy.
Photo credit: Unsplash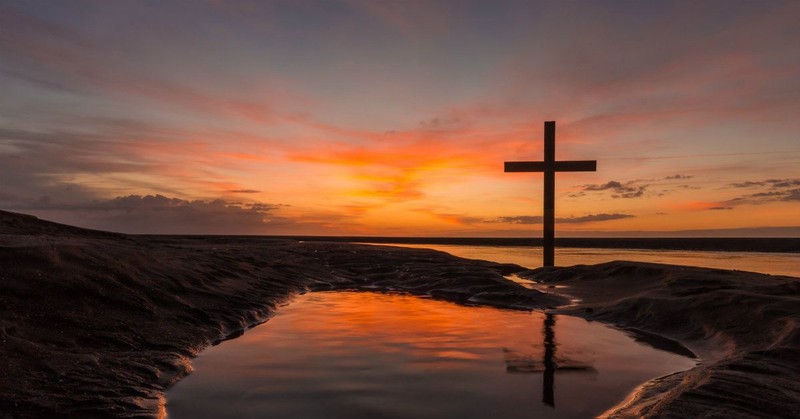 9. Does the Person I am Having Conflict with Believe in Jesus?
If the person we are in conflict with does not believe in Jesus, this should impact our speech towards them. As believers, we should desire that everyone come to know the unconditional love and amazing grace that a relationship with Christ affords. This desire should govern our speech as Paul admonishes in Colossians 4:5-6. He says, "Be wise in the way you act toward outsiders; make the most of every opportunity. Let your conversation be always full of grace, seasoned with salt, so that you may know how to answer everyone."

In light of these words, our point of view should take a back seat to the love of God. We should make a point of communicating the truth in love so that someone who does not follow God might want to.
Photo credit: ©Thinkstock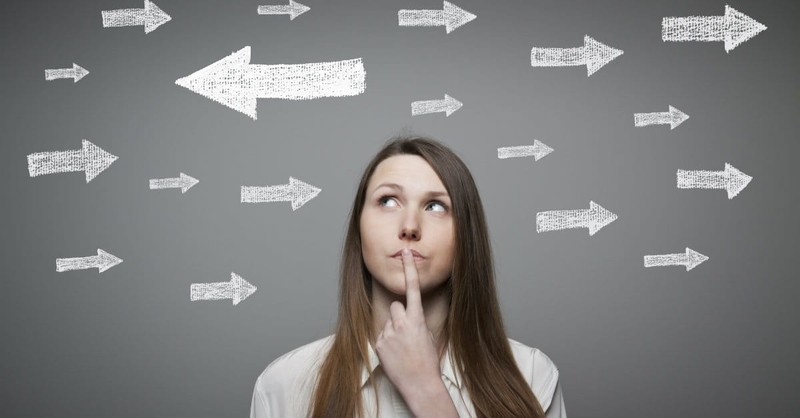 10. What is the Big Picture?
When we are in a conflict it is tempting to have tunnel vision. All we see is the here and now and what we want the outcome to be. We may not see how our conflict might impact others years later.
For this reason, we should ask God to give us eyes to see beyond the present. We should think about the lasting ramifications of our words and choose wisely. In doing so we can focus on God's ultimate glory rather than our temporary pleasure."For I consider that the sufferings of this present time are not worth comparing with the glory that is to be revealed to us." Romans 8:18 (NIV)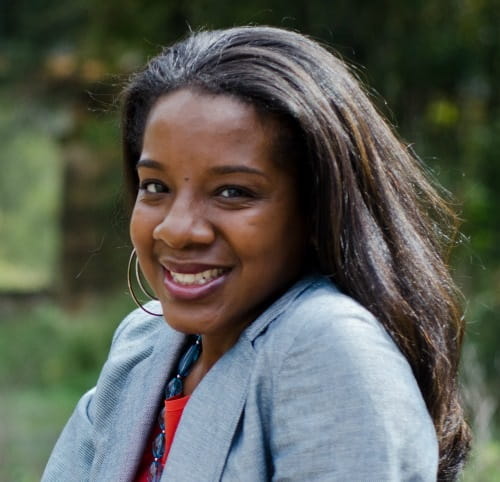 Kia Stephens is a wife and homeschooling mama of two who is passionate about helping women know God as Father. For this reason, she created The Father Swap Blog to be a source of encouragement, healing, and practical wisdom for women dealing with the effects of a physically or emotionally absent father. Each week through practical and biblically sound teaching she encourages women to exchange father wounds for the love of God the Father. For more encouragement download Kia's free ebooks, Hope for the Woman With Father Wounds and Forgiveness Hacks: 5 Strategies to Help You Forgive. Additionally, you can connect with Kia on Facebook, Instagram, Twitter, and Pinterest.
Originally published Friday, 26 October 2018.
---
---