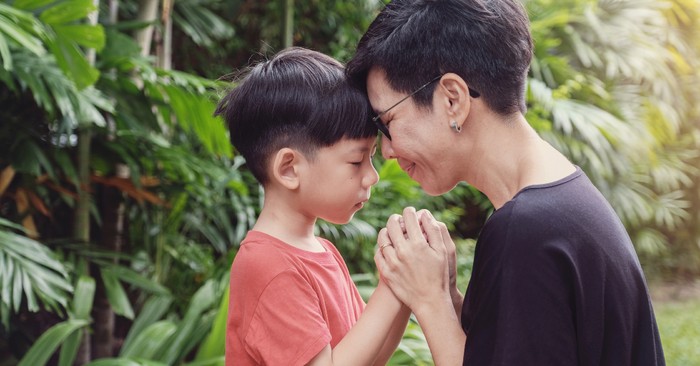 God isn't just somewhat holy; He is the only true definition and perfect description of holiness, and that's a good thing for lost mankind. Because He is not in the least tainted by sin, only He can save us.
"Mom, she (her sister) said that if I look at God, my eyes will burn out!" exclaimed my daughter.
Just another typical afternoon fulfilling my roles as chauffeur and referee to my three children. Recalling that the girls had recently studied the story of Moses and the burning bush (Exodus 3:1-17), I was grateful to have some mental context as I prepared to address the squabble of the moment.
We reviewed Moses' interaction with God in that passage, but that wasn't enough. To correct biblical misinterpretation, it was important to address why Moses could not look directly upon God. It was time to talk about God's holiness and our sinfulness.
As we study God's Word, we discover that only God is holy; man doesn't come close in any sense, although God tells us to be holy just as He is holy. The Bible describes the LORD in many ways: loving, just, merciful, compassionate and righteous, but emphasizes His holiness above all else. So, we must ask, "What is holiness, and why is it important in the lives of the people of God?"
1. God the Father Is Holy
"There is none holy like the Lord; there is none besides you; there is no rock like our God" (1 Samuel 2:2).
To quote theologian R.C. Sproul from The Holiness of God, "The Bible says that God is holy, holy, holy. Not that He is merely holy, or even holy, holy. He is holy, holy, holy. The Bible never says that God is love, love, love, or mercy, mercy, mercy, or wrath, wrath, wrath, or justice, justice, justice. It does say that He is holy, holy, holy, the whole earth is full of His glory."
The Bible teaches that God's sinless perfection and holiness distinctly separates Him from both angels and humans. Not only does God hate sin, He cannot look upon sin in any form; thus our sins partition us from our Creator the moment we are born (Habakkuk 1:13). 1 Samuel 2:2 says no one is holy like the Lord, thus no one or no thing can ever compete or rival Him on any level at any time. Or, as Natasha Crain writes in Talking With Your Kids about God, "God isn't just a better version of our human selves; he's truly in a class of his own."
God isn't just somewhat holy; He is the only true definition and perfect description of holiness, and that's a good thing for lost mankind. Because He is not in the least tainted by sin, only He can save us.
"The angel answered, 'The Holy Spirit will come on you, and the power of the Most High will overshadow you. So the holy one to be born will be called the Son of God'" (Luke 1:35).
Jesus lived on earth as fully man and fully God. He wasn't just another prophet or spiritual leader; He was God in the flesh. The Godhead exists as one in the three persons, so if God is holy, then His son, Jesus Christ, is also holy.
The penalty for sin is death – eternal separation from God; therefore, since God does not tolerate the presence of sin, how can sinners ever stand in His presence without receiving a death sentence? How can we be reconciled to our holy, righteous creator? Through a substitutionary sacrifice; Jesus was that sacrifice. He came to earth completely sinless to pay the penalty for our sins by dying on the cross in our place so whoever believes in Him will never die but have eternal life (John 3:16).
We are incapable of freeing ourselves from the penalty of sin; we can never become righteous or just through our own merits. Only a right relationship with Jesus Christ as Lord and Savior makes us acceptable to God (Hebrews 12:2-3). God declares those who believe by faith that the Son of God died for their sins and was raised to life again are fully acquitted, debt covered by the blood of Christ (2 Corinthians 5:21).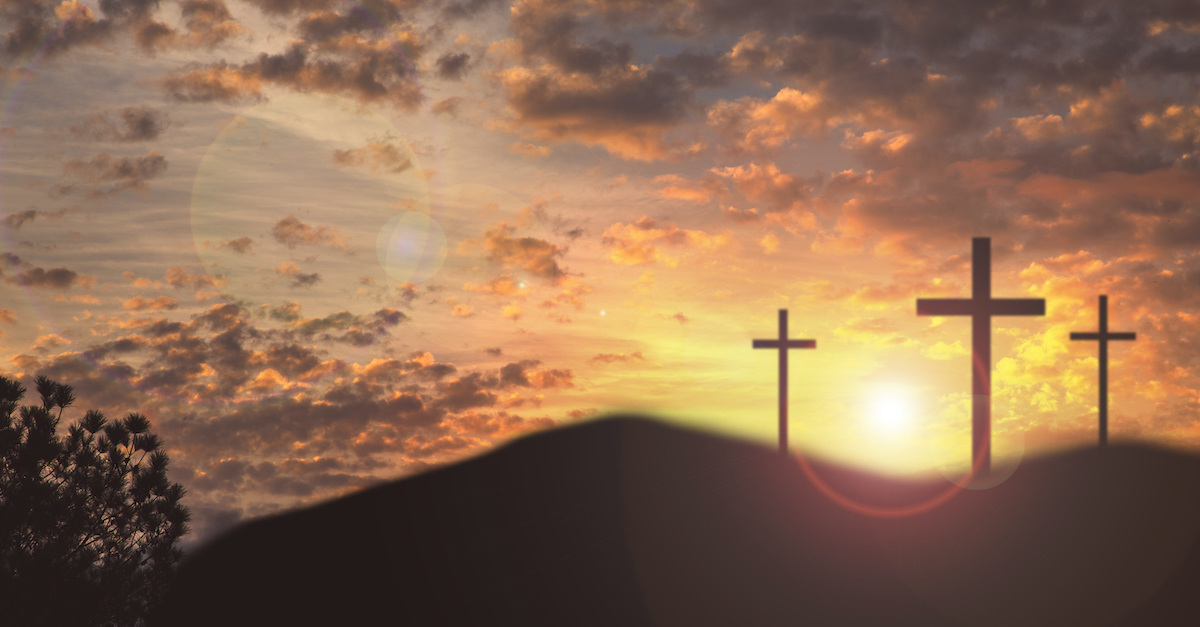 Photo credit: ©Getty Images/fstop123
3. God Calls His Children to Be Holy
"You were taught, with regard to your former way of life, to put off your old self, which is being corrupted by its deceitful desires; to be made new in the attitude of your minds; and to put on the new self, created to be like God in true righteousness and holiness" (Ephesians 4:22-23).
Through His Son, God provided a way for fallen, sinful humanity to be justified and sanctified, completely reconciled to Him for all eternity. Since those in Christ are God's temple, we must become holy temples in which He dwells (1 Peter 2:4-6). Although believers will not be entirely free from sin before glorified in heaven, the Holy Spirit sanctifies us now, living and working in us to conform us to Christ, making us in practice what we have become through faith, new creations in Him.
As God's children, we are instructed to seek the things of God and to forsake the things of this world (1 Peter 1:14-19). Reverence and awe of God's holiness produces God-pleasing obedience, not God-fearing obligation. Obeying God's commands is an outward expression of an inward heart that loves God and hates sin.
But we don't become holy by making ourselves holy. So how, then, do we pursue Christ-likeness? By striving to become what we already are in Christ, holy and set apart to live in holiness. "But as he who called you is holy, you also be holy in all your conduct, since it is written, 'You shall be holy, for I am holy'" (1 Peter 1:15-16).
The pursuit of holiness is not passive; it is an active, daily choice to set our minds on things above (meditate on spiritual things), to conduct ourselves in word and deed according to the Lord's commands, to love the Lord God with all our hearts and our neighbors as ourselves, and to be willing to surrender our own desires and personal passions to "take up our cross and follow Christ" (Matthew 16:24-26).
Although saved by grace, the pursuit of godly virtue isn't easy for believers. In fact, the Bible warns us that it will be difficult, but if we persevere, the reward is great (Luke 14:14). Merciful God no longer sees our sins the moment we trust Jesus Christ as Savior. However, in this life, in these bodies, we will continue to fall short. Even while striving to live righteously, we need to confess our sins and seek forgiveness as we humbly ask God to help us to seek after Him, giving Him glory, praise and honor. For He alone is worthy. He alone is holy.
Photo credit: ©Getty Images/Thitaree Sarmkasat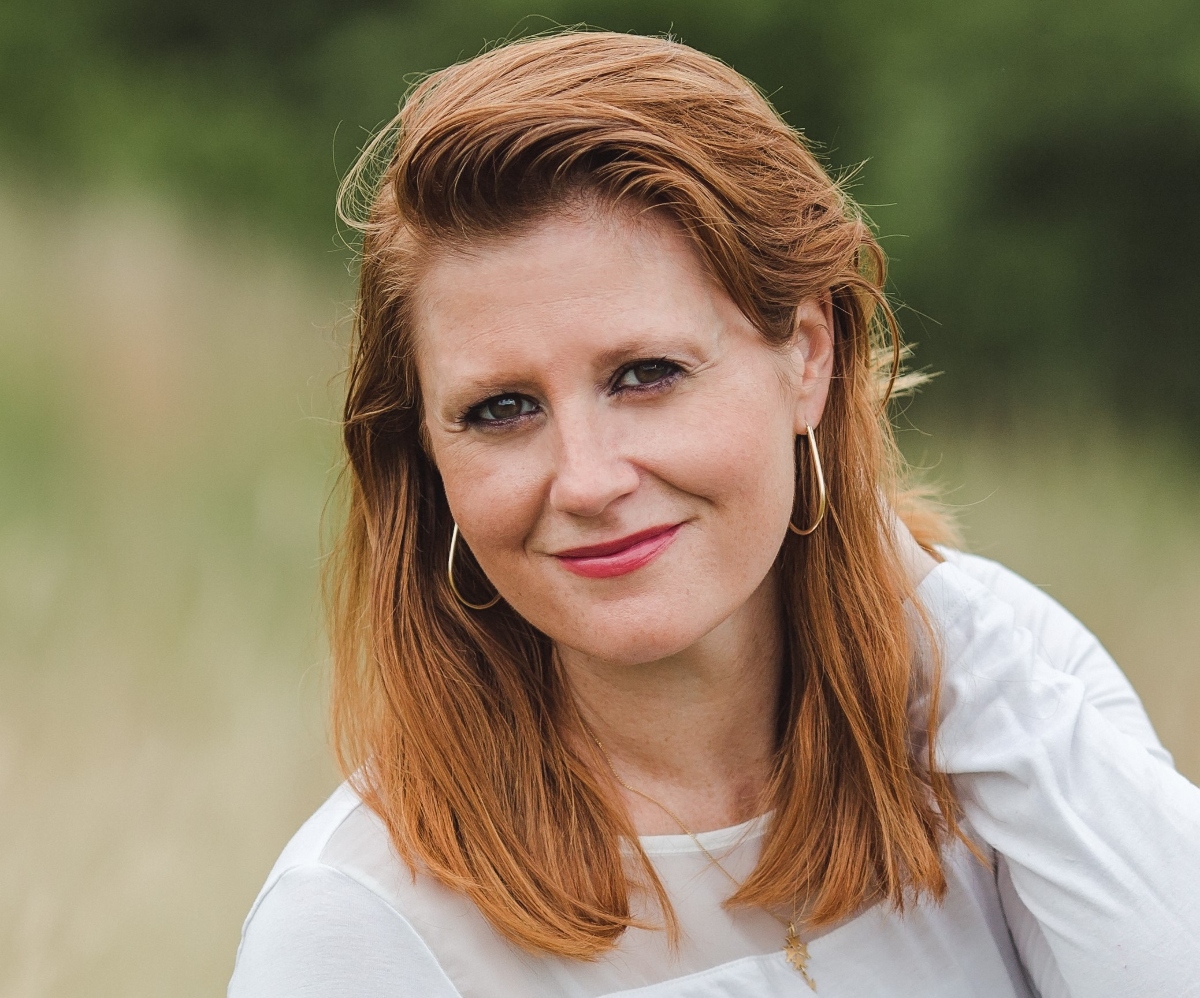 Laura Bailey
is a Bible teacher who challenges and encourages women to dive deep in the Scriptures, shift from an earthly to an eternal mindset, and filter life through the lens of God's Word. She is a wife and momma to three young girls. She blogs at
www.LauraRBailey.com
, connect with her on Facebook and Instagram @LauraBaileyWrites
---
---