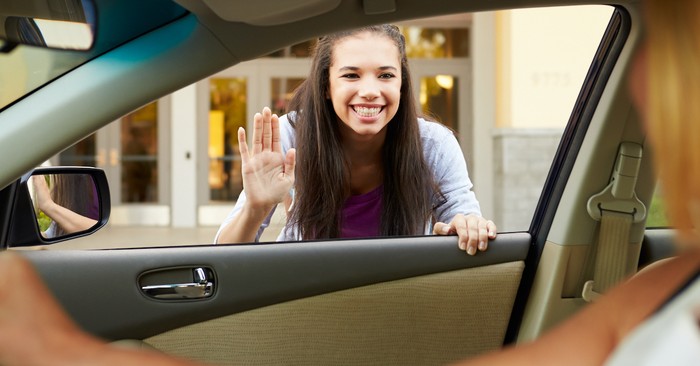 They are braver than you know. They are capable of doing hard things. Yes, they most certainly will make choices that break your heart. But choose to extend grace and forgiveness. Give them space to mess up and grow through it.
The story and truth began to spill out as I sat in disbelief. Then the anger and disappointment set in. I had prided myself on making our home the one to go to – the hangout. The fun house where all the teens congregated. Now, I was forced to make phone calls. Uncomfortable phone calls that broke my heart with the events that unfolded under our roof. These moms trusted me. They asked all the right questions, and I had answered them with a pure heart as they turned their daughters over to me. Then the unthinkable happened. My daughter and her friends made choices against our house rules, causing dire consequences. They messed up big time. They broke trust. And as the mom that held on so tightly to the fact that I thought I had it all under control, I was crushed and ever so humbled.
Let's face it, as parents, we do everything we can to make sure our children are safe, from putting restrictions on their phones to praying for them as we watch them walk into their schools. After all, our job is to give them a firm foundation, and we take that seriously. We strive to live out the Proverbs 22:6 verse and train them up in the way they should go. Yet, when our training humbles us as parents, and we see our teens slip away or do the unthinkable - it hurts badly. Our initial instinct is to hold on tighter. To add more restrictions, to never let them out of our sight. When we do that, the only problem is that we forget who is ultimately in control of their lives and ours.
Maybe like me, you feel there is a little more control when the crowd comes to your house. Even though it gets loud and somewhat rowdy, it's all worth it. From the extra frozen pizzas stocked in the freezer to a game room that has become adapted to meet the need of every teenager with soda pop and an abundance of snacks, your house is the place for teens. After all, you made it that way for a reason.
Here's the truth. It doesn't matter how "cool" your house is; the choices your teen makes still boils down to them - no matter where they are! Your teen doesn't need a safe house; they need to be able to set boundaries and rely on the safety measures that you have been continually pouring into their heart. Whether they are at a friend's house or not, they need to make choices that align with the values and principles you've established for them since the beginning.
No matter how much you strive to make your house the place to be, they will still want to "go" to a friend's house. That's because they want freedom. Giving them freedom means we have to slowly let go. We have to realize that they will make mistakes and do things that may break our hearts. Sadly, that is part of growing up. But, we have to allow them to learn by standing firm in their convictions or feeling the heat when they make the wrong choice. After all, their choices lead to more freedom and responsibilities or show that they need more guidance.
In laying a firm foundation and setting rules in your own home, you let your teen know what is expected from them when they go to a friend's house. That being said, they also need to know you are always their safety net. No matter what happens, if they feel unsafe, you will be there. Even if it means they will get in trouble. Establish a code word with your teens, so they have a "way out" if they start to feel uncomfortable.
Ephesians 6:4 tells us not to provoke our children to anger but bring them up in the discipline and instruction of the Lord.
This verse is one every teen parent needs to hold tightly to. When we let our teens go, and they fail or mess up (which they will at some point), they need to know we are still there to lead and guide them. We may be disappointed and even angry, but we must remain calm. In doing so, we are reminding our teens that regardless of their choices, we still love them. And more importantly, that God loves them. They need to be reminded of that often. Etch it constantly in their heart, so they can lean on it as they get older (second part of Proverbs 22:6).
So, now the time has come to let them go. Here are some questions to consider and even ask your teen before they head off to a friend's house to put your heart at ease.
Does that friend's family hold the same or similar values as your family?
Who lives in their home?
Will there be an adult there?
What are their rules on technology?
Is there alcohol, guns, or drug use in the home, or is it easily accessible?
If they can't answer these questions or you still feel unsure, you reserve the right to say no and tell them why you don't feel comfortable. They will want an explanation, so be prepared to give them one. Keep it short and simple. It is not worth getting into an argument because you and I both know it could easily lend there. However, if they can answer the questions above and you feel good about letting them go, then take a deep breath and hand them over to your Father. Pray and ask God to give you peace and a little comfort. And then remind your child to stand firm in their convictions and make good choices.
A slogan we often use in our home is: "Remember who you are and Who you follow."
Raising teens may come with challenges, but there are also so many glimmers of beauty. As parents, we must strive to hold tightly to those moments as we gently let our teens go. Offering them opportunities to shine and allowing them to grow will give them the confidence to make an impact and provide a light in this dark world. (Matthew 5:14) If you are finding it hard letting go, remember this: they are stronger than you think. They are braver than you know. They are capable of doing hard things. Yes, they most certainly will make choices that break your heart. But choose to extend grace and forgiveness. Give them space to mess up and grow through it. And tell your heart it's going to be okay. Trust your teen. Trust that they will make good choices. Forgive them when they fail. Forgive yourself when you fail.
A Prayer for You and Your Teen
Dear Father,
Thank you for your unconditional love. We ask that you open up our hearts to receive that love and that you help us show that love to our children. We come to you with a heart that seeks to know your will and ways for our teens. While these times may come with challenges, we ask that You be with our teens, covering them with Your unfailing love and perfect protection. We also ask You give us peace to slowly let go and hand them over to You. We know that these children are a gift from You, Lord. They belong to You first. Remind us of that Truth when we so desperately want to hold on. Give us wisdom as parents to cling to You and Your Word when times get tough, and let it not only shape our children but shape us as well.
In Jesus' Name,
Amen.
Photo credit: ©Getty Images/monkeybusinessimages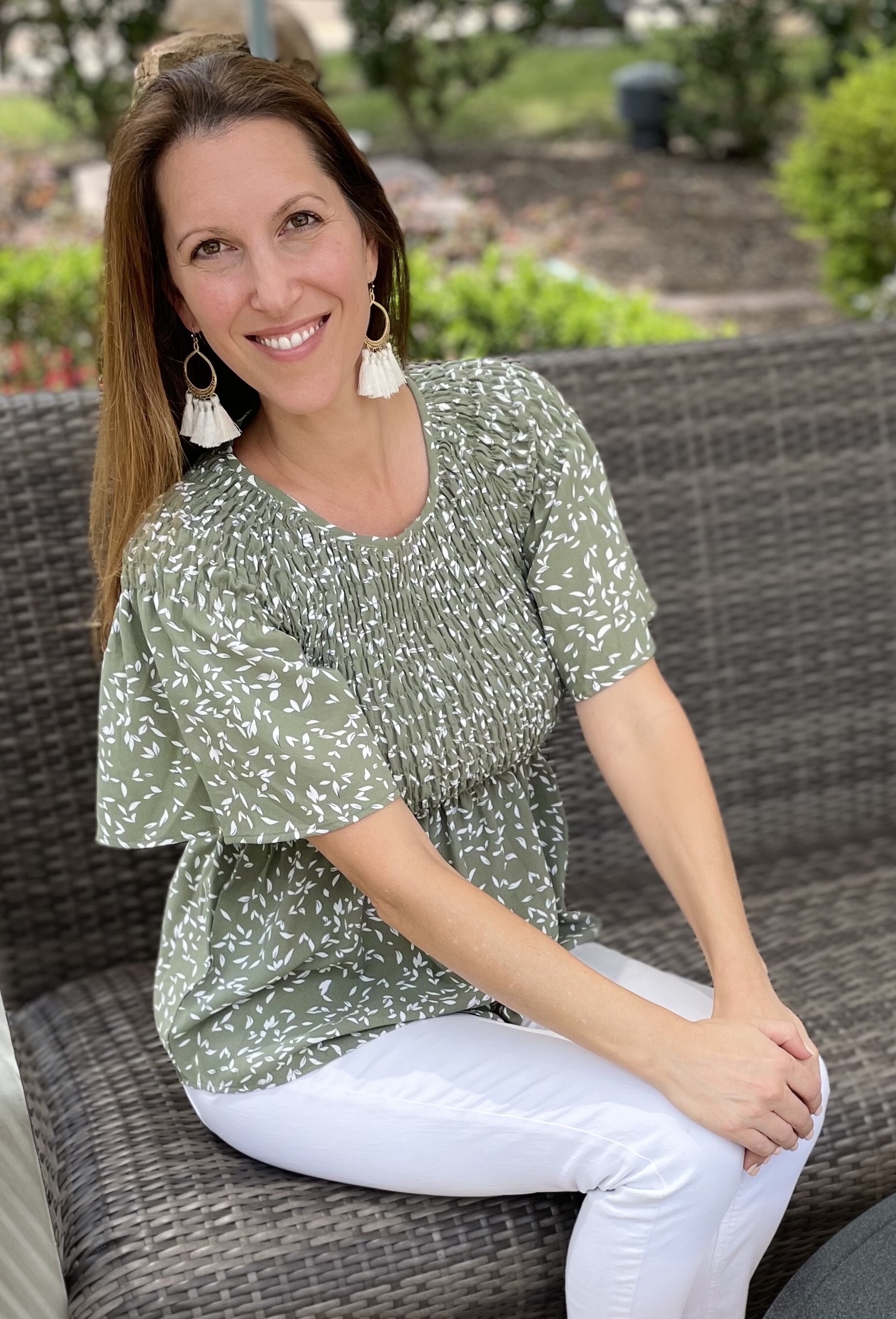 Alicia Searl is a devotional author, blogger, and speaker that is passionate about pouring out her heart and pointing ladies of all ages back to Jesus. She has an education background and master's in literacy. Her favorite people call her Mom, which is why much of her time is spent cheering them on at a softball game or dance class. She is married to her heartthrob (a tall, spiky-haired blond) who can whip up a mean latte. She sips that goodness while writing her heart on a page while her puppy licks her feet. Visit her website at aliciasearl.com and connect with her on Instagram and Facebook.
Parents: Need Help Navigating Our Crazy Culture with Your Kids? Listen to Our FREE Parenting Podcast!
Christian Parent/Crazy World with Catherine Segars is available wherever you listen to podcasts. Listen to our episode on battling for your kids in prayer by clicking the play button below:
The views and opinions expressed in this podcast are those of the speakers and do not necessarily reflect the views or positions of Salem Web Network and Salem Media Group.
Related video:
Are you in the trenches with your toddlers or teens? Read Rhonda's full article here!
---
---