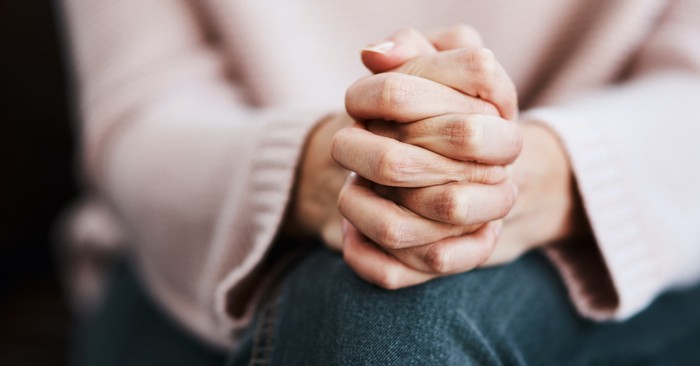 I will not second guess my ability to be a good mother because you have given me your spirit to lead me into all truth. Therefore, fear and anxiety cannot grip me. I reject insecurity, self-doubting, and feelings of unworthiness. By faith, I declare I am confident in you.
We all know that prayer is powerful. It is an important tool God has equipped us with as mothers. Not only can we use this precious resource to intercede on behalf of our children, but we can also use it as a catalyst for presenting our motherhood worries and woes to God. One of the most effective ways to support our children is by praying for ourselves.
As Mother's Day soon approaches, we look forward to all of the celebrations and pampering extended to us for everything we do all year long. And we are very deserving. Yet, motherhood is bigger than the gifts bestowed upon us. It cannot be defined, measured, or contained in one day. This year, let us mark this special holiday with presents that are given to us, but also with prayers we offer unto God. Here are three prayers to get your time of celebration started.
1. Prayer to Surrender My Motherhood
Father, I am so grateful you have called me to motherhood. I praise you for the extraordinary privilege and responsibility of being a mother. Thank you for choosing me for my children, and thank you for giving me the honor of being called their mom.
I acknowledge I need your guidance, wisdom, and patience to be the mother you have designed me to be. I cannot effectively parent without the active presence of the Holy Spirit helping me make the right decisions. Lord, I confess, sometimes I feel overwhelmed and forget to rely upon your grace in parenting. There are times I quickly attempt to exert my own effort and energy, inevitably to realize I should have surrendered my ideas and desires back to you.
Proverbs 3:5-6 instructs me to "Trust in the LORD with all your heart and lean not on your own understanding; in all your ways submit to him, and he will make your path straight." God, forgive me when I think my way is the best way or even your will for my children and me. Help me not be afraid to relinquish control in parenting. Right now, I freely yield to your spirit.
I commit to begin again today with a fresh surrender in my motherhood. I want to be a great mother and a godly example to my children. Since you are the one who created me and knows what is best for my children and me, I submit to your plan for parenting them well. Help me to remember your love for me when engaging with them. I want to be even-tempered, compassionate, and gentle, just as you are with me.
I surrender my speech so that I may speak life-giving words that will edify, encourage, and exhort my children to fulfill their God-ordained destiny. I surrender offense, hurt, and pain inflicted by my children so that I may love them unconditionally. May I show them the same mercy you extend to me. I surrender unforgiveness, disappointment, and criticism I have inflicted upon myself for mistakes made throughout my parenting journey. As a mother, I will not live with shame, guilt, or regret. Instead, I exchange them for your freedom, acceptance, and strength.
Father, where I have inflicted harm to my children, even unintentionally, I ask your forgiveness. I also pray for humility and courage to ask them for forgiveness too. Be a soothing balm that allows forgiveness to flow from their heart to mine. Repair the breaches that have occurred through poor communication, misunderstandings, ill-spoken words, and inappropriate behaviors.
Thank you, God, for reminding me I don't have to try and be a perfect parent. You are the only perfect parent that ever was and ever will be. As my children grow, I can continue to grow in my motherhood. Thank you for your promise never to leave me comfortless when parenting in difficult seasons. I can trust you are with me because you are my rock.
I choose to rest in you and cease striving to try to be a flawless mother. Your Word tells me in Matthew 11:28, "Come to me, all you who are weary and burdened, and I will give you rest." As I surrender myself to receive your rest, I believe your grace is sufficient for my children and me. Thank you for the peace in my heart that assures me all is well and as it should be. I surrendered myself entirely to you. In Jesus' holy name, I pray, amen.
2. Prayer for Confidence in Motherhood
Father, I praise you for shaping me into the mother you have purposed me to be. According to Psalm 139:14, "I praise you because I am fearfully and wonderfully made; your works are wonderful, I know that full well." I will not second guess my ability to be a good mother because you have given me your spirit to lead me into all truth. Therefore, fear and anxiety cannot grip me. I reject insecurity, self-doubting, and feelings of unworthiness. By faith, I declare I am confident in you.
It is by your good pleasure I am the mother my children need. I realize that had you meant for them to have any other mother, you would not have entrusted them to me. But since you have, I accept I am the right mother for them. I am well suited and equipped to meet their temperament and match their personality. I will do so by your love as I nurture them in every stage of their life.
Lord, I ask for continued confidence as I parent my children. Thank you for the ability to approach your throne of grace with confidence so that I can receive from you in my time of need (Hebrews 4:16). As I seek your Word for strategy, give me your blueprint for my family. May I never look at another mother and allow comparison or jealousy to influence how I parent my children. Help me be confident in who you have made my family to be so that I can remain true to your vision for our lives. Remind me I am not an inferior mother who needs to shrink back. I can authentically allow your light to shine through me so that my presence in their lives blesses my children.
I recognize my confidence is never in my flesh but always in your spirit. I remain confident in you, and I believe you will renew my confidence through the Holy Spirit in order to be the best mother I can possibly be to my children. Thank you for holy boldness to lead them confidently. My children will reap the benefits because of this and develop into true disciples of Christ. In Jesus' name, I pray, amen.
3. Prayers for Joy in Motherhood
Dear God, I bless you for being my God who brings me great joy! You are deserving of my affection, adoration, and attention. The more I praise you, the more my joy is renewed. The more I abide in you and dwell in your presence, the more I find joy as a mother and with my children. I choose to rejoice in you this day!
I admit to you, Lord, there are moments I question my joy in motherhood. There are times when mothering is hard, and I feel as if my joy is fleeting. Thank you for reminding me, especially in those times, that I can still experience joy in my journey. Your Word affirms for me in John 6:24, "Ask and you will receive, that your joy may be full." My sincere desire is to have joy that is full, unspeakable, and overflowing throughout my changing seasons of parenting.
Thank you, Father; I can cling to your promise from Psalm 94:19, which tells me, "When the cares of my heart are many, your consolations cheer my soul." If I am honest, sometimes my children say things and act in ways that create care and concern within my soul. I have even wondered if their bad choices are a reflection of my parenting abilities. This has caused me to be heavily burdened as if joy is absent in these times. But your Holy Word offers my soul hope. I do not have to remain downcast, distraught, or disheartened because of the ebbs and flows of motherhood. You are the lifter of my countenance and the one who restores the joy of my salvation.
Jesus, you are my great and exceeding joy! Thank you for being consistent in my life and showing me how to turn back to you constantly. I choose your joy today. Joy is now. Not when my kids aren't fussy babies, messy toddlers, awkward tweens, rebellious teens, or stubborn young adults, but joy is now. Now you are in our midst. Now you speak peace to tumultuous parent-child relationships. Now you are a strong deliverer. Now you are a present help. Now you are my joy. Through it all, I will not be shaken because you offer me sustainable joy. Thank you for making my heart glad again and again. For this, I give you praise. In Jesus' name, I pray, amen.
From the author:
If you are as passionate about praying for your motherhood and interceding for your children, then join me this Saturday morning (May 7, 2022) for my Warrior Mom Prayer Bootcamp to jumpstart your Mother's Day weekend for one hour! This virtual event includes a teaching video presentation, a workbook guide, a LIVE Q & A segment, and intercessory prayer time for our children. Calling all Warrior Moms to gather together in synergy and unity!
Photo credit: ©Getty Images/PeopleImages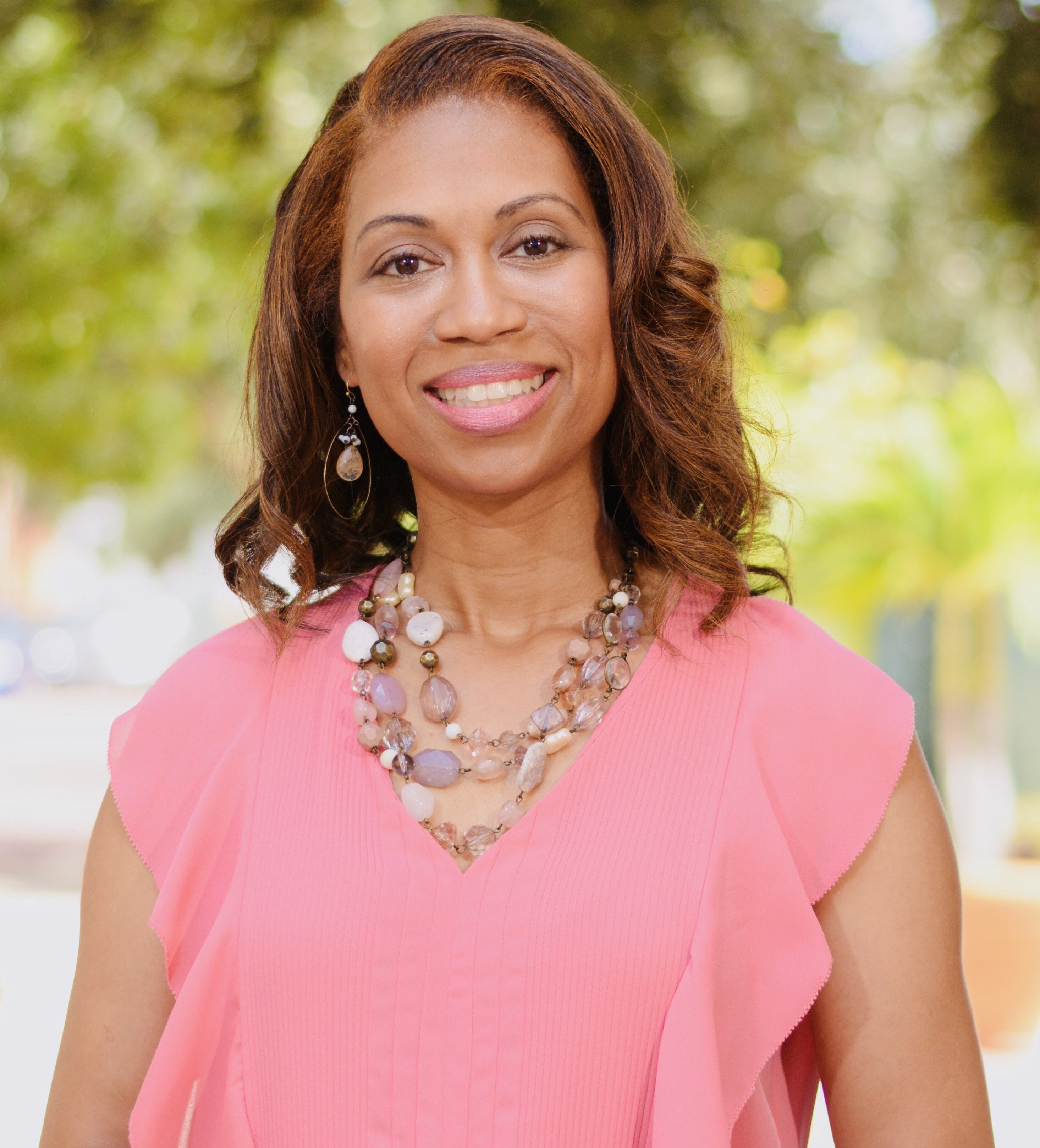 Championing women to live authentically and pursue God passionately, Patrice Burrell is called to lead others to the grace of God, rooted in the truth of scripture. She is an author, life coach, and worship leader who loves practicing the presence of God through a lifestyle anchored in spiritual disciplines. As a Bible teacher and preacher, she exhorts women to remember their true identity is defined in Christ, not culture. When not serving at her local church with the small groups and singles' ministries, Patrice enjoys visiting local Orlando attractions, reading books while sitting along the beach, and finding unique ways to explore her writing creativity. You can connect with Patrice on her blog, Warrior Woman Blog, on social media in her Facebook community, Warrior Women, and @patriceburrellministries on Facebook and Instagram. Patrice is excited about her new book release, Living My Best Life: Embracing God's Gift of Living Full and Single. It is a six-session Bible study designed especially for single women. You can also check out her debut book, Warrior Slay, a devotional book on the power of worship and prayer.
Related podcast:
The views and opinions expressed in this podcast are those of the speakers and do not necessarily reflect the views or positions of Salem Web Network and Salem Media Group.
Related video:
Read the full devotional here.
Video created by Kayla Koslosky, Stock footage courtesy: ©Soundstripe Library, Photo courtesy: ©Soundstripe Library/SWN Design
---
---