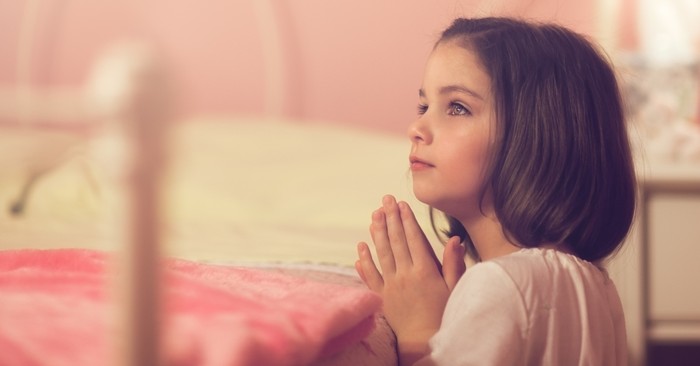 Meanwhile, it is important to teach children how to pray. Prayer is an essential part of spiritual growth and can help children feel connected to Christ and develop a better understanding of how to communicate with God.
Samuel's spiritual journey began in childhood. As a young boy, Samuel served in the temple under the guidance of Eli, the priest. One night, Samuel heard a voice calling his name, and he mistakenly thought it was Eli. However, Eli realized it was God calling Samuel and instructed him to respond, saying, "Speak, Lord, for thy servant heareth" (1 Samuel 3:9).
From that moment on, Samuel recognized the voice of God, and he eventually became a prophet. Samuel honorably served Israel as a judge and prophet throughout his life, anointing Saul as the nation's first king and subsequently David as the nation's next monarch.
Samuel's spiritual journey teaches us the importance of attentiveness and obedience to God's calling; it also teaches the importance of nurturing spiritual harmony and growth in little children. Samuel's mother knew the benefits of being in unison with God when she gave her son up to Him. And Eli played a great role in mentoring Samuel and helping him grow spiritually.
As parents, we all want what's best for our kids. But the truth is that only God knows what's best for them, and He alone can make them into what He has destined them to be.
From the moment our kids are born, they must be spiritually protected and grow in faith. This is the best legacy that we can ever give our children as responsible parents.
Our assignment as parents is to raise our children in the way that they should go, which ultimately means to raise them in the way of the Lord (Proverbs 22:6). Matthew 19:14 says: "But Jesus said, Suffer little children, and forbid them not, to come unto me: for of such is the kingdom of heaven."
As Christian parents, we must understand that having a spiritual understanding and foundation is an essential part of your child's development. After all, it is through spiritual growth that children can learn to develop strong faith and godly values that can help guide their lives as they mature.
One of the most important things we can do as parents to help foster spiritual growth in our children is to keep communication open between them and us. We must encourage them to ask questions and openly discuss topics related to faith and spirituality. This will help them find the answers to their questions and build an understanding of their beliefs.
We can also encourage spiritual growth in our children by taking part in activities such as reading the Bible, attending church services, and engaging in meaningful faith-related conversations. These godly activities provide an opportunity for children to explore and discuss spirituality with their family, friends, and peers in a safe and truthful environment. Learning and participating in educational activities that relate to spirituality can also be beneficial in helping children develop a sense of God's design for the soul.
Meanwhile, it is important to teach children how to pray. Prayer is an essential part of spiritual growth and can help children feel connected to Christ and develop a better understanding of how to communicate with God.
Providing a Solid Foundation
The kind of faith and courage exercised by Meshack, Shadrach, and Abednego to go against King Nebuchadnezzar's decree proves how firm our children can become when they are properly nurtured in the principles of the Living God. These young men understood the spiritual implications of the king's decree as a violation of the commands of the living God in Exodus 20:3-5, which says, "Thou shalt have no other gods before me."
This applies to our children; they are going to find themselves in similar situations as Meshack, Shadrach, and Abednego did, where their faith will be tested at one point or another in their life journey. So we must prepare them to be firm in their faith and spiritually active at all times to evade the temptations of the devil.
When it comes to spiritual growth in children, many things can be done to help them along their journey. By understanding the importance of spiritual growth and providing our children with the necessary guidance and support, we can create a lasting impact and help them reach their full spiritual potential.
One of the most important things to remember when supporting children's spiritual growth is to provide them with a firm spiritual foundation. This can be done by introducing them to a variety of spiritual activities such as prayer, meditating on God's Word, and worship.
Teaching children the importance of prayer can help them stay connected to God and develop an understanding of the spiritual realm. Activities such as Christian meditation can also help children stay connected, and it can be a great way to provide them with the skills they need to cope with life's challenges.
We must provide our children with the necessary tools and resources, such as the Bible and other Christian inspirational books, to help them in their spiritual journey. Providing them with meaningful conversations and activities that promote positive thinking and spiritual exploration can also help promote your children's spiritual growth.
As for our much younger kids, we must recognize the power of play when nurturing their spiritual growth. Playing games that focus on spiritual themes can encourage little children to explore the spiritual realm and understand the importance of self-reflection, compassion, and empathy. It is also a great way to explore different religious and spiritual concepts in a fun and exciting way.
By understanding the importance of spiritual growth in children and providing them with the necessary guidance, support, and resources, we can create a lasting impact and help our children reach their full spiritual potential.
Practical Tips for Nurturing Spiritual Growth
Children are the most valuable assets in any society. Therefore, aiming for their spiritual growth is essential for the safety and development of any nation. Considering the level of moral and spiritual decadence in our current society, the boys and girls who will be future leaders must be raised and properly nurtured in a spiritual environment for their personal and national growth.
Parents should provide their children with spiritual education to ensure a sound future. The following tips can help parents nurture their children's spiritual growth:
1. Teach and maintain empathy: A child's heart should always be open to new feelings and emotions. Parents should instill in their kids the idea of being compassionate and empathetic toward others. It will help them understand and tackle different situations with peace, respect, and courage.
2. Practice discipline: Embracing discipline plays a vital role in developing a child's spirituality. This will help build their strength and character. It also emphasizes that the child should use their energy to do something fruitful and channel it in the right direction.
3. Nurture intuition: Parents should help their children build their intuition and distinguish between good and bad. Support their decisions, emotions, and ideas, as it will help them boost their confidence, self-awareness, and self-esteem.
4. Teach self-respect: Kids must learn to love and respect themselves for the well-being of their personalities. Let them go to church, teach them the things of the Spirit, and encourage them to pray for themselves and by themselves too.
5. Have faith in them: Inspire your children to have faith in their morals, values, and principles. Having faith enables them to remain strong in tough times, strive hard, and live courageously.
These tips will help parents nourish their child's spiritual growth. Children need to be made aware of their spiritual capabilities to become responsible and successful leaders of tomorrow.
Routines That Foster Spiritual Growth in Children
Let's face it: spiritual growth is just as important for a child's overall well-being as physical and intellectual growth. Nurturing their spiritual growth is essential for a strong and healthy foundation and their spiritual development throughout life (Proverbs 22:6). Fortunately, there is much that you can do to support your children's spiritual growth and help them grow into well-rounded individuals.
The first and most important part of helping children grow spiritually is to provide them with a solid spiritual education. Teach them about faith, the ways of the Lord, and the importance of developing and nurturing their relationship with God. Help them understand how our spiritual relationship with God can shape our worldview, how it can affect our choices, and how it can bring us peace and joy. Encourage them to read scripture (2 Timothy 3:16-17), pray, and participate in spiritual activities.
Provide your children with opportunities to build their sense of morality and integrity. This can be done by teaching them important lessons and values such as honesty (Proverbs 12:22), empathy (Colossians 3:12), integrity (Proverbs 11:3), and respect. Allow them to make mistakes, praise them for their successes, and guide them through challenges.
Parents generally have a huge influence on the kind of mindset their children grow up with, and by providing them with a great moral influence, they can make a difference in how they live their lives.
Help your children cultivate their relationship with God by giving them a safe space to do so. This could include spending regular quality time together, whether that be through praying together, reading the Bible (Psalm 119:105), or doing other spiritual activities. Encourage them to draw closer to God, to ask questions, and to understand spiritual things. Be a good role model for your children, demonstrate how to communicate with God, and help them recognize His presence in everyday life (Psalm 16:11).
Allow your children to make their own decisions and come to their own spiritual conclusions. This can help them develop their own faith and insights into God's will that are unique to them. Encourage them to ask questions and reflect on their actions and beliefs. This can help foster a healthy faith that they can carry with them throughout their lives (Romans 14:5).
Helping children grow spiritually is an important part of parenting. By providing them with a solid spiritual education and opportunities to nurture their spiritual growth, parents can make sure that their children grow up equipped to make informed decisions for their own spiritual walk. Being there to guide and support them through the process can help ensure they receive the best spiritual development possible (Psalm 127:3).
Photo Credit: ©Getty Images/RebeccaNelson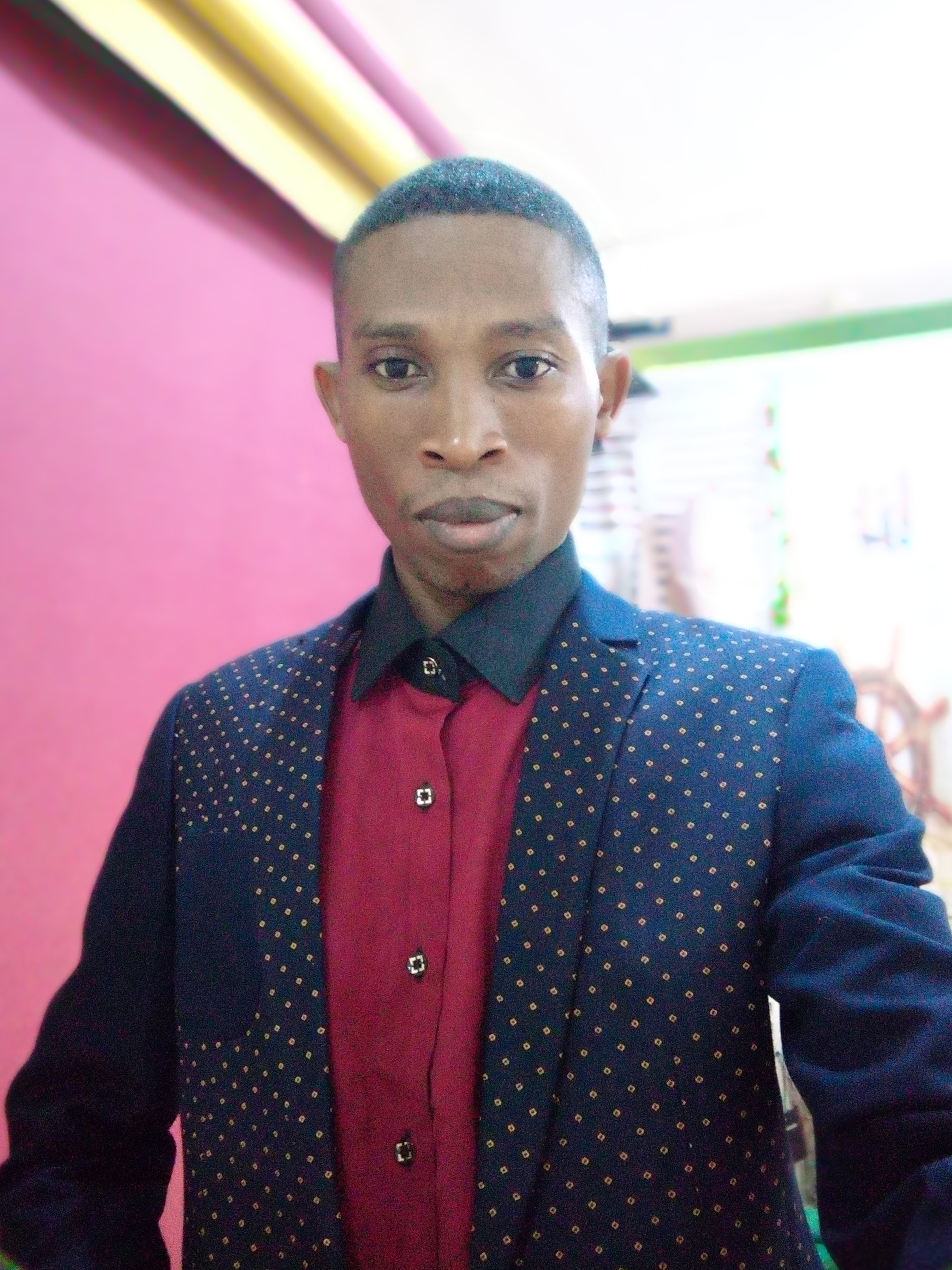 Emmanuel Abimbola is a creative freelance writer, blogger, and web designer. He is a devout Christian with an uncompromising faith who hails from Ondo State in Nigeria, West Africa. As a lover of kids, Emmanuel runs a small elementary school in Arigidi, Nigeria.
---
---