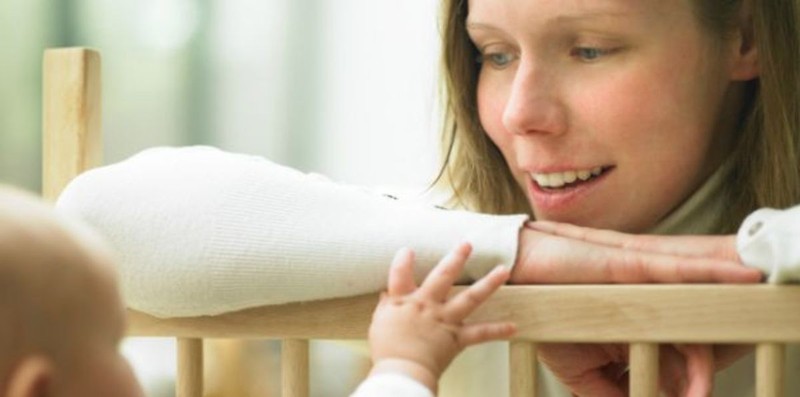 Mommy Guilt

I am generally neither a quitter nor a ditcher. But sometimes I am and it drives me bonkers.
I am generally neither a quitter nor a ditcher. But sometimes I am and it drives me bonkers.
Two Friday nights in a row, I begged out of social engagements (that I felt obligated to attend). One was my sister-in-law's birthday party. To be fair to myself, the party started at 9pm which is when I'm normally in my PJs, standing at the bathroom mirror, whipping up a lovely toothpaste foam. So partying late at night would have been a stretch anyway. The other party I missed was a get-together for the new moms at my daughter's new school. Both Friday nights, I felt too drained and tired to make an appearance. I ditched out, begging a tummy ache and a headache. Both excuses were true, but in my book, a true excuse is still a pathetic excuse. I'm harsh that way.
Not showing up to something goes against the grain of everything I believe in. I am all about faithfulness, loyalty and hard work. I hate letting people down. My sister-in-laws' birthday was important because I love my sister-in-law and I believe in family. The mommy party was important because I am trying to be intentional about developing relationships in the community and about being the salt and light.
I was a no show two weeks in a row. Actually, the neighborhood moms probably neither noticed nor cared. I know my sister-in-law forgave me. But I could not forgive myself. I've spent the past two weeks consumed by mommy guilt.
My good friend Lavone is in many ways my polar opposite. She home-schools and she's a homebody. She's naturally a bit of a hermit and is totally cool with her own hermit-ability. So when I moan to her about my self-loathing, how choked I am to have let myself down, she gives me grace. But not in that shallow "don't be so hard on yourself; you deserve a break" kind of way. She sells it to me in a God's big and sovereign and powerful kind of way. "If God wanted you to be at those social engagements, he would have given you the energy to do it. Since He didn't give you the energy to go, then be okay with it. At another time in your life, you would have been filled to overflowing and raring to go out on a Friday night. But you weren't. So don't complicate things. Keep it simple."
I squinted at her skeptically and give her a "hmm." I remain unconvinced. Keeping it simple sounds suspiciously like keeping it lazy to me. "Tell me, Lavone, what scriptural proof do you have for this viewpoint?" This is how I test wisdom. You must thump me with a Bible before I believe you.
"Well", muses Lavone, "I think of Psalm 139. Solitude. You're going through a tough transition that revolves around the core of your identity." And indeed I have been — I'm transitioning from stay-home mom to working mom. "It's a rough time in your life and you need solitude to process your own motives and desires. There's nothing wrong with solitude."
I mull over Lavone's advice for a week. In the end, I just flip back to Psalm 139 to see for myself.
You have searched me, Lord,
and you know me.
You know when I sit and when I rise;
you perceive my thoughts from afar.
You discern my going out and my lying down;
you are familiar with all my ways.
Before a word is on my tongue
you, Lord, know it completely.
You hem me in behind and before,
and you lay your hand upon me.
Such knowledge is too wonderful for me,
too lofty for me to attain.
Where can I go from your Spirit?
Where can I flee from your presence?
If I go up to the heavens, you are there;
if I make my bed in the depths, you are there.
Psalm 139: 1-8
And of course, as I let the ancient words wash over my soul, I am thankful. Lavone's so good at pulling me back toward childlike faith and simplicity. I am thankful that we are so different, that she is such a hippy and a homebody and that I'm such an achievement addict and administrative guru. I'm thankful that in our differences, we pull each other towards godliness. And I can't believe I'm actually writing this — I'm still scared that it will give me license to be lazy and irresponsible — but I am thankful that being a ditcher once in a while might actually be contained by God's too-good-to-be-true grace in Christ.

Julia Cheung is a cultural analyst and journalist of relationships, always on the lookout for stories of beautiful misfits. She lives in Vancouver BC with the loveable motley crew of her pastor husband and two preteen children. She is a bundle of antitheses, a lover of truth, a teller of tales, a too often emotional egoist and a fervently curious anti-narcissist. You can find her online at wifeinredemption.com.
Comments
---
---