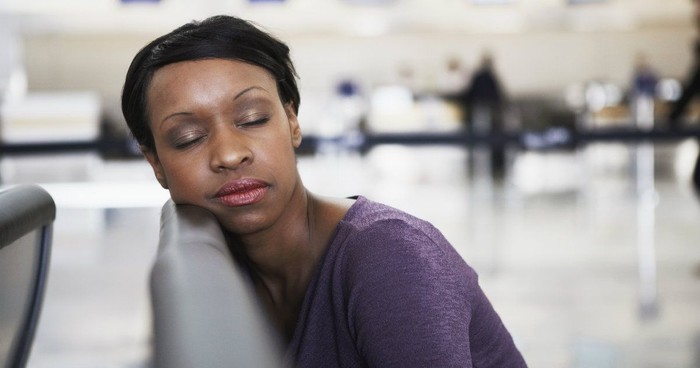 This past December, I was sick in bed for three weeks straight, including two days in the hospital. I didn't even see my kitchen for six days in a row. Needless to say, it was a trying time. I was frustrated by how little I could do.
This past December, I was sick in bed for three weeks straight, including two days in the hospital. I didn't even see my kitchen for six days in a row.
On my best days, I managed to walk myself to the bathroom without help. On my worst days, I couldn't even hold my phone while lying down.
Needless to say, it was a trying time. I was frustrated by how little I could do. I couldn't even lift a book to read.
After 21 days of severe illness, I finally started to feel better. Then I promptly stepped outside, slipped on ice, fell backwards, and split my head open on a brick step. One ambulance ride, some internal stitches and five external staples later, I was back home with a decent concussion.
Days later, the post-concussion dizziness and nausea began. My vision blurred. My head pounded. I slept eleven hours a night, and could've slept more.
I worried about the many tasks left undone — looming writing deadlines and unread homeschooling books. Yet there was literally nothing I could do — my symptoms kept me from being able to read to my kids or look at my computer screen.
Despite my own desires, I had to force myself into habits of rest, sitting down or going to bed early for the sake of my own well-being and recovery.
Being bedridden for such an extended period of time, I became so much more aware of my limitations.
There were nights when I would lie in bed, unable to focus my blurred vision or stop the pounding ache in my temples. Some days I had to set down the book I was reading for my kids mid-chapter, or close my computer before clicking "send" on an important e-mail.
During that season, when resistance elbowed my rib cage, the Lord impressed Psalm 46:10 upon my heart: "Be still and know that I am God."
"Okay," I sighed to the Lord. "I get it. You want me to be still. Help me to appreciate this time of stillness as a gift, not a burden. Make me content to dwell in your presence."
My friend, Jeanne, a busy mom of two boys, recently tore the ACL in one of her knees. Reflecting on her experience, Jeanne writes, "Tearing my ACL has shown me another side of life. God is teaching me the beauty of depending on Him and on others. Sometimes God limits us so we learn to hear His voice, to depend on Him. Being limited is inconvenient, but it's not always a bad thing — especially when we can see God's fingerprints in the limitation."
When I was out of commission, God revealed His fingerprints in my limitations. He reminded me of His power over creation, and the beautiful limitations He set upon nature. The God who "shut up the sea behind doors when it burst forth from the womb," who "fixed limits for it and set its doors and bars in place;" the God who said to the sea, "This far you may come and no farther; here is where your proud waves halt" (Job 38:8-11) — this same God has also wisely set His limits upon me.
He showed me that my "days are determined," that He has "decreed the number of my months" and has "set limits I cannot exceed" (Job 14:5).
I thought about the story of the Tower of Babel in Genesis 11, where God's people sought to build a city, with a tower that "reaches to the heavens" so they could "make a name for themselves." But in His wisdom, God thwarted their plans and limited their success.
Rather than fostering a spirit of hostility or animosity toward the God who so wisely sets limits, reading these passages bolstered my confidence in the Lord. It increased my awe of His strength.
God doesn't set limits on us just to spite us. He doesn't confine us to be mean. I believe God sets these limits so we can see our own frailty against His unlimited power.
Our weakness points to God's power.
His grace is indeed sufficient. His power is made perfect in weakness (2 Corinthians 12:9a).
As the Apostle Paul wrote, "Therefore I will boast all the more gladly about my weaknesses, so that Christ's power may rest on me" (2 Corinthians 12:9b).
It's a paradox that flies in the face of modern society, this notion that "when we are weak, then we are strong" (2 Corinthians 12:10). The world would rather let us believe that weakness is failure. That limitations equal incompetence.
As a general rule, we don't like being dependent. We would much rather take on life with one hand tied behind our backs, to prove that we've got everything under control. The truth is, we don't. In fact, very little is in our control.  
The sooner we're able to surrender the idea that we can do it all in our own strength, the sooner God's power will be evident in our lives.
I didn't choose to spend the months of December and January in bed. But looking back on those weeks of forced stillness, I can see God's fingerprints all over. He provided an abundance of food for our family from generous friends. He answered prayers. He gave me sufficient medical care. He rose me up out of my bed and restored me to health.    
Although I wasn't rejoicing in the midst of my recovery, I now praise God for limiting me so His glory could be displayed.
How has God limited you? How have you seen His fingerprints and His power displayed in the midst of your weakness?
Related video: What did Jesus mean when he promised us an abundant life?
iBelieve.com: What did Jesus mean when he promised us an abundant life? - Hannah Anderson from ibelievedotcom on GodTube.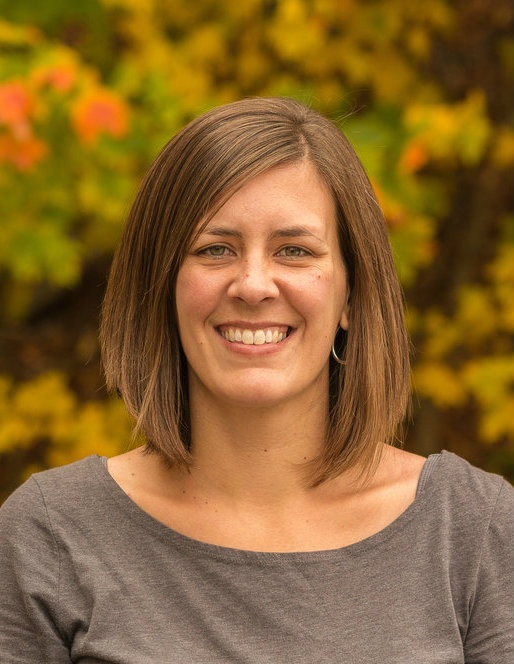 Kate Motaung grew up on the shores of Lake Michigan before spending ten years in Cape Town, South Africa. She is married to a South African and together they have three children. Kate is the author of the e-book, Letters to Grief, hosts the Five Minute Friday blog link-up, and has contributed to several other online publications. She blogs at Heading Home and can be found on Twitter @k8motaung.
---
---