How to Help Kids Handle Disappointment during the Pandemic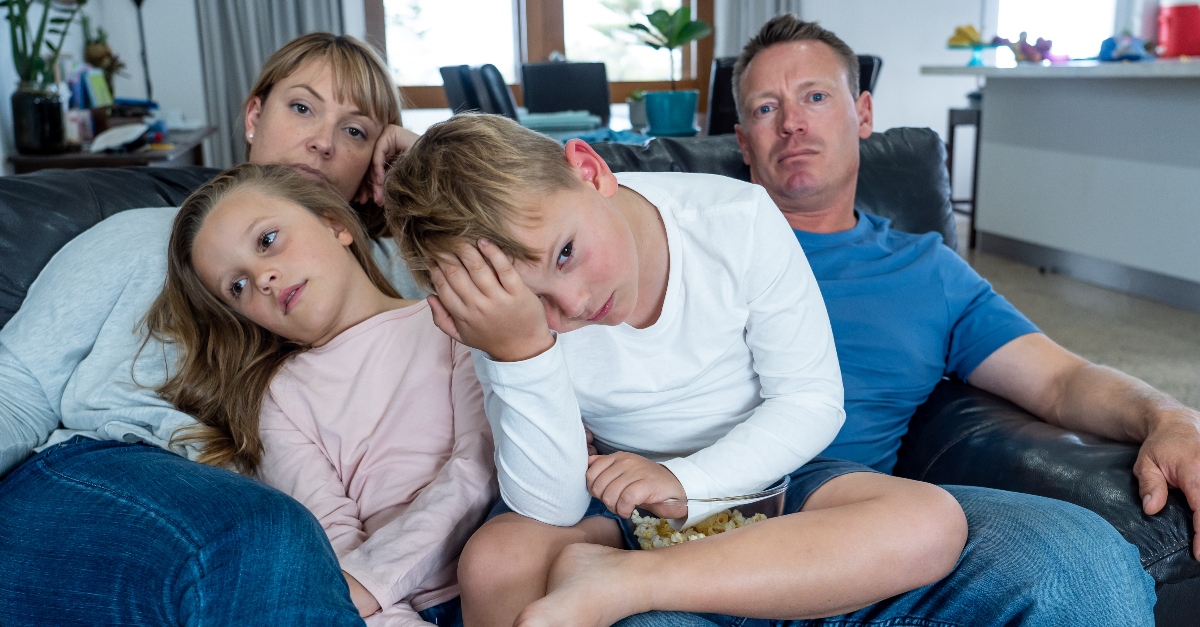 "School will be closed for the rest of the year." We told our kids a few weeks ago, and they reacted with questions and emotion:
"What about my friends? Will I see my teacher again?"
"Yay! It's summer break!"
"This is weird."
"How about my fifth-grade field trip?"
For our daughter, her question was, "What about Market Day?" Second grade is the year of Market Day. She's witnessed her siblings have the experience of making fun items to sell, and then their joy after school with their bags full of purchases. It looked glorious to her. Market Day was supposed to be in late April, and she'd started brainstorming. When told about school closing, her little face scrunched up, and tears spilled. "What about Market Day?"
The pandemic has brought many disappointments. Their special plays and concerts have been canceled, school years cut short, sports seasons never played, and goodbyes never said. Each is a loss to grieve.
- Field trips
- Spring break
- Field day
- Market Day
- End of the year parties
- Awards ceremonies
- Fifth-grade graduation
- High school graduation
- Soccer season
- Trips
- Camps
- Prom

And on the list goes.
The quarantine has brought so much change. Our kids are stuck at home, their routines are flipped upside down, their freedom has been lost, and they're distanced from friends and family. Life as they knew it is canceled.
These closures and cancellations are disappointing, emotional, and real for our kids.
As adults, our vantage points give us perspective. We know that this too shall pass. We know that social distancing is difficult yet necessary. We also know that if we are healthy while so many others are hurting, we can be grateful. But our kids aren't there yet. To them, it is harder to look beyond their own fallen apart worlds.
It is a parent's instinct to want to tidy up disappointments for our kids. We want to make them all better, distract them, or give them gratitude lessons. Those sound reasonable, but we must tread carefully.
So how can you help your children cope with their disappointments?
Photo Credit: © Getty Images/Sam Thomas
1. Acknowledge the Disappointment

Slide 1 of 7

Allow your kids to share their losses to COVID-19. Disappointments don't need to be hidden or squashed, and it isn't selfish or grumpy to recognize them. It is normal to have sad and jumbled feelings as a result of such change. Let them share them, big and small, and then work hard not to downplay them.

For our family, we sat down and let the whole family brainstorm a list of our losses on paper, from freedom to move about to Market Day. We then let them share any they wanted for a big family list.

Complaining and acknowledging disappointments are two different things. Kids are feeling the losses anyway, and verbalizing them is a powerful first step. After our family list, we circled back around to each kid individually at other times. We brought up specific things and said we were sorry they were missing them.

Giving recognition to our kids' losses helps them feel seen and heard.

2. Avoid Comparisons

If your child shares about how hard the quarantine is, avoid an immediate gratitude lesson. Avoid comparing their situation with someone else's. Learning perspective is necessary, but timing is important.

This is hard to balance. When your child talks about being bummed that they can't play with neighbors, right after you've read a story about a family who's loved one died alone in an ICU, it's hard to be compassionate. Still, let's remember that they are kids, and their losses and hurts are very real to them.

Photo Credit: © Unsplash/Kelly Sikkema

3. Ask Your Kids Questions

Slide 2 of 7

For kids who don't know where to start, who can't name all they've lost, who don't know how they feel, ask lots of open-ended questions.

"How did you feel when your teachers were giving you assignments and materials on that last day of school?"

"How does seeing your friends on Zoom make you feel?"

In her book, Braver, Stronger, Smarter: A Girl's Guide to Overcoming Worry and Anxiety, Sissy Goff gives wonderful advice, by suggesting questions like, "What is it like to be you right now?"

"How does learning at home feel for you?"

4. Keep Them Talking

It's good to talk about what we've lost and how that feels. Consider your child's comfort level with sharing disappointments. Would they respond better to questions while doing non-threatening activities, like cooking, walking, or playing basketball? When our bodies are moving, and we aren't sitting formally, face to face, talking is less threatening.

Make talking about feelings and disappointments a regular aspect of family communication, not just less natural, rare family meetings.

Photo Credit: © Getty Images

5. Listen to Them

Slide 3 of 7

Let them acknowledge disappointments even if you are uncomfortable with "complaints." Then, sit with them a bit before trying to force them to feel better, gain perspective, or pull it together too soon. Try not to jump in immediately with your advice, encouragement, and opinions. If you do, an inadvertent message that it is not OK to share your thoughts, think as they are thinking, or have negative, confusing feelings.

Allow for a silence that helps you both process. By paying attention, you can respond better later, and help your child learn to process through emotions in a healthy way, independently.

6. Make Space

Create a safe place for sorting through emotions. For teens: private spaces, journals, art materials, opportunities for long runs, or mentors to Facetime or Zoom with. For kids: art materials, diaries, or walking loops around the neighborhood with mom or dad.

Photo Credit: © Getty Images/fizkes

7. Expect Fluctuating Emotions

Slide 4 of 7

It is normal to feel sad, worried, angry, or afraid about this life change. News is hard, people are wearing scary masks, and the future is uncertain.

The coronavirus has completely changed our lives, taking so much of what we are used to and the freedom to go to school or hang out with our friends.

Give them time to grieve. Be aware that grumpy, quiet, or moody behavior might be a sign of high emotion or confusion.

8. Identify Emotions

Naming emotions can be difficult, a process that comes with emotional maturity. It's time to work on this important skill. Print off a Feelings Circle or an Emotion Chart with Emojis . Have your child identify which emotion labels their feeling the best. Try also to identify emotions during happier times. This will help kids not dread talking about emotions.

Photo Credit: © Getty Images

9. Model Sharing Your Own Feelings of Disappointment

Slide 5 of 7

Talking about feelings doesn't come naturally to everyone. Be an example. Tell your family some reasons you are disappointed. Doing so also begins to create a safe place for sharing emotions. Becoming emotionally mature is a process to be taught.

10. Teach Calming Techniques

Practice, model, and teach calming and coping techniques. Tell them what settles you when you are sad. Is it breathing exercises, prayer, or taking walks in the sun?

Help your child figure out what stress and grief feel like in both their minds and the body, and then which techniques are best for them.

11. Teach Gratitude

Slide 6 of 7

Show kids that we can be both disappointed and grateful at the same time.

Teaching and modeling gratitude is an important part of learning to process disappointments. Keep an ongoing family gratitude list every night at dinner. Or, before bed, pull out a new journal with pens for your teen, and suggest a gratitude journal.

Ann Voskamp's One Thousand Gifts: A Dare to Live Gratefully Right Where You Are is a great resource for this process for parents and older teens to begin the process. Your gratitude will trickle down to the whole family.

12. Notice God's Goodness

In between talks about losses, model noting God's goodness in your days, even in this time of quarantine. Verbalize how you see God at work. Ask your kids if they've noticed it too.

Photo Credit: © Getty Images/kerkez




13. Find Creative Alternatives

People are being so creative with alternatives to special occasions, like backyard weddings, living room proms, and drive-by birthday parties. Join the bandwagon. Share these with your kids and ask if there might be an alternative for a canceled event. Be willing to plan, recreate, and be sentimental or silly.

For our second grader, we're hosting our very own family Market Day. The kids will each make sets of products, and then we'll have a family market with an opportunity to buy and sell their creations.

14. Pray Together

Slide 7 of 7

Model how to talk to God about hurts, fears, and disappointments. Ask them if you can pray over them, and then be honest with God about how you feel. Show them examples of laments in Psalms. Teach them that God wants us to share our hearts with him.

Disappointment is part of this pandemic experience, and feelings that come don't have to be quickly tidied up. There is a grieving process that must be attended to.

Let's all give ourselves and our children heavy doses of grace. A silver lining is that our kids can learn to handle adversity in the safety of family.

---

Rebecca Radicchi, her husband and crew of kids, live outside Atlanta, where the summers are hot and the tea is sweet. She's ridden the waves of adoption, breast cancer, and being the mom of kids with complex medical needs. And, through it all, she's seen that abundance can be found in the uncomfortable hard and in the easy beautiful. She's also discovered that whether she's passing bread at the kitchen table, clock-watching in a hospital waiting room, or listening to a neighbor on a porch swing, God always has something to say. It's a wonder really. She encourages others to listen for it too on her website and Instagram, and also connects with adoptive families at No Hands But Ours.

Photo Credit: © Getty Image
Contact Us
Get iBelieve.com