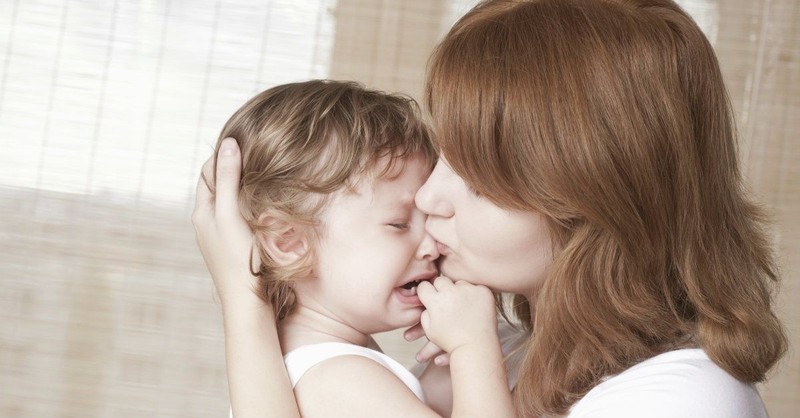 For the Mom Who Feels Weary
Debbie McDaniel

iBelieve Contributing Writer
Moms, we may not be perfect – but we are destined to make a difference in this world, by raising our kids to know what's most important. And God is at our side.
I closed the door to my temporary hiding place and sat down wearily next to the mound of dirty laundry. Tears welled up in my eyes. Suddenly away from the constant bickering between kids, messy rooms, and constant questions and demands that only "mom" seemed to be able to fulfill, I longed to just be able to withdraw for a few moments of quiet…of rest. My mind raced. I wrestled with feeling like I could never keep up, too many balls in the air to juggle, so many needs, constant challenges, endless responsibilities.
His voice whispered to me. "No one asked you to carry it all. Lay it down. Life is not about what you do, it's about who you are." More tears.
I heard quiet whispers outside the door. Then, chubby little fingers pushed a note underneath, complete with a pencil. I could hear them breathing – waiting for my response. Quiet anticipation. Reading their sweet handwritten words quickly penciled across a plain white page seemed to soothe my heart.
"Are you going to come out," it read, with a "yes" box and a "no" box underneath ready for an answer. Their instructions completed the note with "slide under when finished," making sure I knew where to send my reply.
I admit, I thought of checking the "no" box. Weary thoughts urged on the reality that filled my mind, "No, I may not come out, I don't really want to come out, and not for a very long time!" But my heart nudged me towards the other box. I marked a big "X" in the "yes" box and pushed it back under the door.
I heard giggles from outside and low voices. "Um, Mom, we love you." More tears came and then, a smile. I took a deep breath before I opened the door.
The truth is – life is just tough some days. We are pulled in many directions. We get tired. We feel alone. We wonder if all that we do really matters in this big scheme of life.
Parenting is hard. It doesn't always go as planned. The books don't tell you everything. And when you're finally figuring out one stage, another begins.
We often tend to look for validation from everyone around us of whether or not we're doing a good enough job. We even measure ourselves against other moms, striving to feel better about the job we're doing.
We listen to the accusing lies that we know are not from God, but play over and over in our minds, "a good mom would never do that, why can't you get it together, why can't you be more like…" We begin to swallow them down, accepting, believing it all to be truth, applying one big "fail" directly to our most valued role in life – motherhood.
But the more important truth rests here – unshaken by all we have to do, unaffected by our own emotions, secure, unchanging, and sure - we are blessed to have a God who cares enough to whisper His words deep into our soul. We are blessed to have family and friends who come alongside us, in all of our imperfections. We are blessed to be loved. We are blessed to be called "Mom."
Life is never about living without a care in the world. Life is not a "to do" list waiting to be completed. Life is about people. Life is about character.
Moms, we may not be perfect – but we are destined to make a difference in this world, by raising our kids to know what's most important.
And God is at our side.
He is for us.
He is with us – always – even in the laundry room.
"But he said to me, "My grace is sufficient for you, for my power is made perfect in weakness…for when I am weak, then I am strong." 2 Corinthians 12:9-10
"The Lord your God is in your midst, a victorious warrior. He will exult over you with joy, He will be quiet in His love, He will rejoice over you with shouts of joy." Zephaniah 3:17
"But you, O Lord, are a shield about me, my glory, and the lifter of my head." Psalm 3:3
"My flesh and my heart may fail, but God is the strength of my heart and my portion forever." Psalm 73:26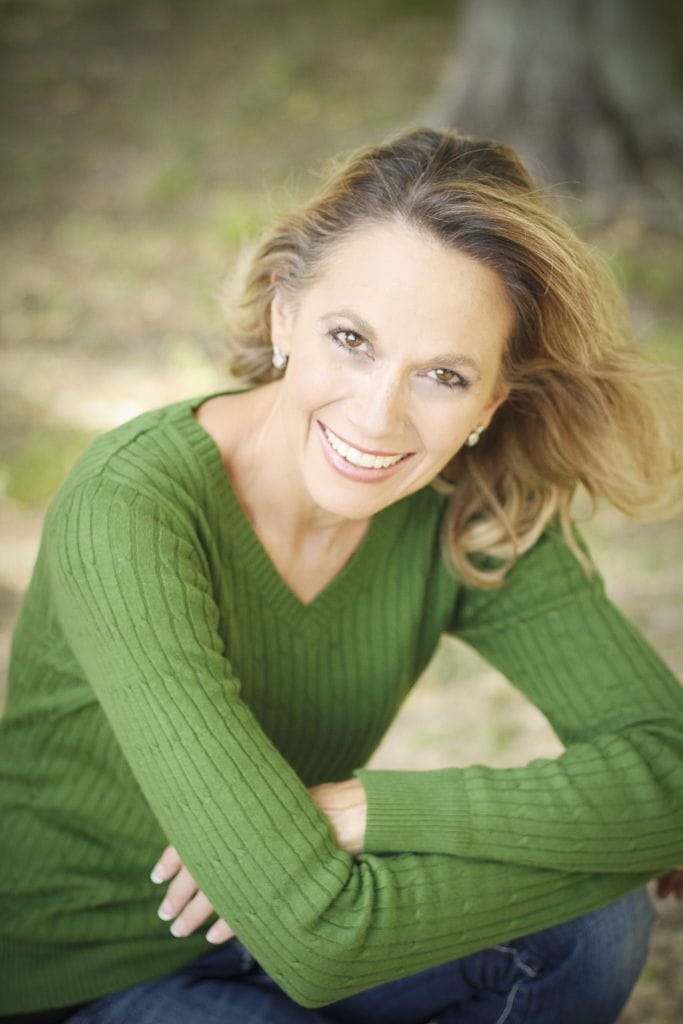 Debbie McDaniel is a pastor's wife, mom to three amazing kids and a few too many pets, dramatist and writer. She has a heart to communicate God's hope though the everyday moments of life - the good, the bad, the ugly, and the ones that take your breath away.  A lover of every sunrise, forever needy of His grace, this Texas girl finds joy in the simple gift of each new day. Debbie invites you to join her at www.freshdayahead.com, and Facebook and Twitter. 
Comments
---
---