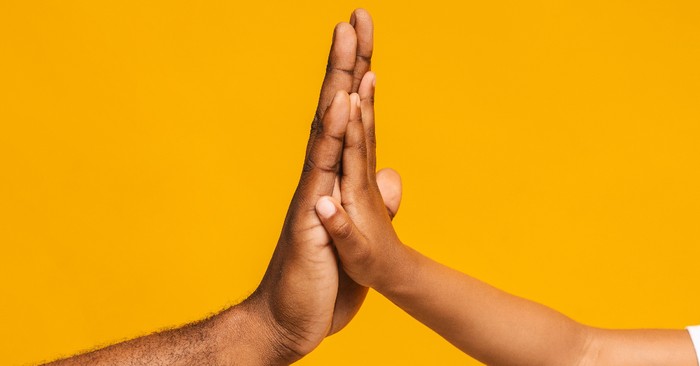 We may not be able to be with them every hour of every day. But God is. We may not see every struggle, every worry, every burden that can weigh our kids down from day to day. But He does.
As parents, grandparents, mentors, and leaders, we have been given the incredible power to make a difference in the world through the lives of the children we love. And though many of us pray for our kids daily and strongly believe in the power of prayer, it's difficult at times to fully entrust our loved ones to God's constant care. We may find ourselves worrying or struggling with fear over their safety; even sometimes trying to control circumstances, though our intent is simply to help and protect. Why do we struggle with these things? Not because we don't love, but maybe because it's hard for us to fully trust.
A reminder for our hearts in this struggle: Our children are His. They belong to Him. And no matter where they go, how old they are, or what they're facing in this life, they are secure in His care. They're in His hands, and He has great purpose for them in this life. God loves each one of them so much more than we could ever imagine.
Prayer is powerful, and God's words are true. I'm aware more than ever of just how much our kids need our prayers. It's one of the most important gifts we could ever give to them in this life. He knows our hearts, He sees, He hears, and is always at work, even when we can't fully see.
We may not be able to be with them every hour of every day. But He is. We may not see every struggle, every worry, every burden that can weigh our kids down from day to day. But He does. And He is always there, carrying them, and us, straight through. Let's pray His words of truth and power over our kids and families, knowing that He will accomplish great things.
"…so is my word that goes out from my mouth: It will not return to me empty, but will accomplish what I desire and achieve the purpose for which I sent it." (Isaiah 55:11)
These scriptures will help us trust God with our children, believing that He hears us in all that we ask, and is powerfully at work.
20 Bible Verses to Help You Trust God with Your Children
Photo Credit: © Getty Images/Prostock-Studio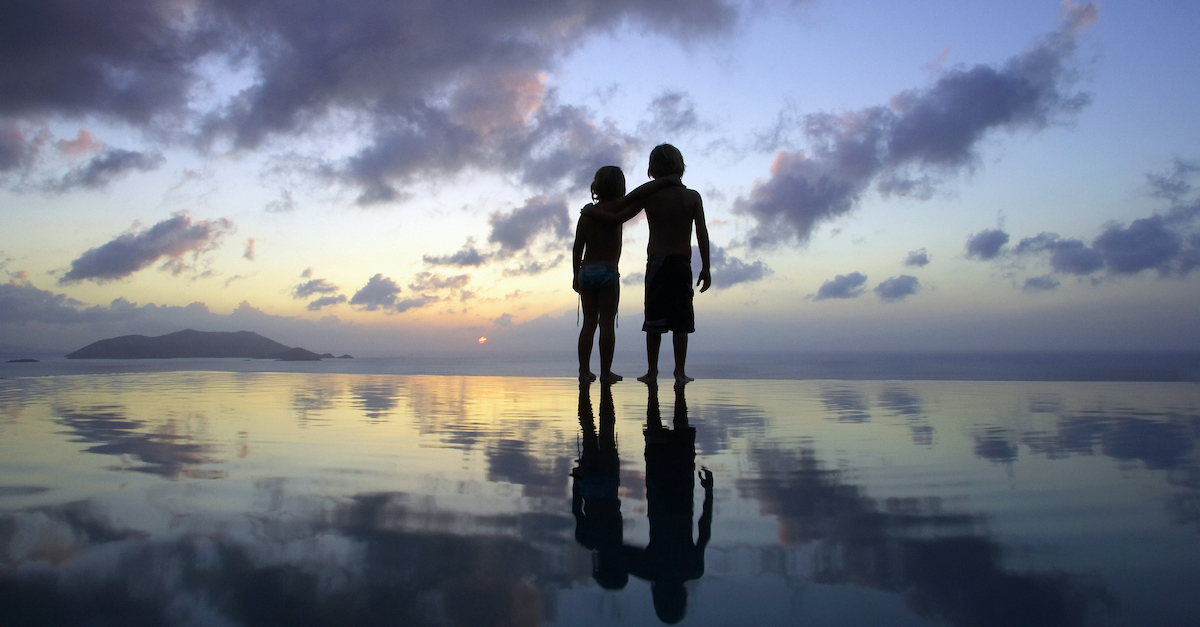 For Salvation and Belief:
God desires for all to know Him and come into a relationship with Him. We can believe that He is at work in the lives and hearts of our children.
"Believe in the Lord Jesus, and you will be saved – you and your household." (Acts 16:31)
"For God so loved the world that he gave his one and only Son, that whoever believes in him shall not perish but have eternal life." (John 3:16)
For Blessing and Favor:
God is faithful to bring His blessing and favor on the lives of those who walk uprightly. May He lovingly bless our children with His goodness and grace.
"The Lord bless you and keep you, the Lord make his face shine upon you and be gracious to you, the Lord turn his face toward you and give you peace." (Numbers 6:24-26)
"For the Lord God is a sun and shield; the Lord bestows favor and honor. No good thing does he withhold from those who walk uprightly." (Psalm 84:11)
For God's Strength and Courage:
Then enemy would want to hold us and our children back in fear and defeat. But God wants nothing more than to fill us with His spirit of courage and strength. May He give our families victory in Him no matter what we face in this world.
"Be strong and courageous. Do not be afraid, do not be discouraged, for the Lord your God will be with you wherever you go." (Joshua 1:9)
"Be strong in the Lord and in his mighty power. Put on the full armor of God so that you can take your stand against the devil's schemes." (Ephesians 6:10-11)
For Faithfulness and Trust in God:
We can trust God's faithfulness in the lives of our kids, always leading them, always guiding their way and making their paths straight.
"Only fear the Lord and serve him faithfully with all your heart. For consider what great things he has done for you." (1 Samuel 12:24)
"Trust in the LORD with all your heart and lean not on your own understanding; in all your ways submit to him, and he will make your paths straight." (Proverbs 3:5-6)
For God's Forgiveness and Mercy over Their Lives:
Just as we have made countless mistakes, our children will as well. But we know God is forgiving and kind. His mercy is new every morning. We can trust that He will draw us all closer to Himself as we recognize our deep need for Him in every way.
"If we confess our sins, he is faithful and just and will forgive us our sins and purify us from all unrighteousness." (1 John 1:9)
"The steadfast love of the Lord never ceases; his mercies never come to an end; they are new every morning; great is your faithfulness." (Lamentations 3:22-23)
For God's Protection and Safety to Cover Them:
Though we can never be constantly with our kids every day and every hour, He is. We can trust God to be their shield and defender, His eyes are always on them, His ears are open to their prayers. He will send angels of protection to guard their way, and will cover them in His care.
"He who dwells in the shelter of the Most High will rest in the shadow of the Almighty. I will say of the Lord, 'He is my refuge and my fortress, my God, in whom I trust.' He will cover you with his feathers, and under his wings you will find refuge; his faithfulness will be your shield and rampart...He will command his angels concerning you to guard you in all your ways." (Psalm 91:1-2, 4, 11)
"The Lord will watch over your coming and going both now and forevermore." (Psalm 121:8)
For God's Hope and Purpose to Fill Their Lives:
God has a great plan and purpose for our children's lives. It's more than we could ever imagine on our own, and we can fully trust in His goodness for them. Though the days may sometimes feel uncertain, and we might walk through difficulties, He is able to turn all things around for greater good and blessing. We can believe without a doubt that He is able, and will make all plans succeed.
"But those who hope in the Lord will renew their strength. They will soar on wings like eagles, they will run and not grow weary, they will walk and not be faint." (Isaiah 40:31)
"For I know the plans I have for you, declares the Lord, plans for welfare and not for evil, to give you hope and a future." (Jeremiah 29:11)
For His Love and Peace to Surround Them:
God loves our children more than we ever could. He promises to care for them and hold them in His great peace.
"How great is the love the Father has lavished on us, that we should be called children of God." (1 John 3:1)
"You keep him in perfect peace whose mind is stayed on you, because he trusts in you." (Isaiah 26:3)
For His Wisdom and Godly Instruction:
God promises to give wisdom to us, generously, and to teach us His ways. We can believe that He will give us all we need, and our children as well.
"All your sons will be taught by the Lord, and great will be your children's peace." (Isaiah 54:13)
'If any of you lacks wisdom, let him ask God, who gives generously to all without reproach, and it will be given him." (James 1:5)
For God's Light and Truth to Always Lead Their Way:
God is light and there's no darkness in Him. His word is truth and it's active and alive. We can trust that He will shine His light and truth over and within our loved ones, to constantly guide and protect their way.
"Trust in the Lord with all your heart and lean not on your own understanding; in all your ways acknowledge him, and he will make your paths straight." (Proverbs 3:5-6)
"Your word is a lamp to my feet and a light for my path." (Psalm 119:105)
Though it's true, this world may seem dark many days, God calls us to be light, to make a difference in the lives of all we love. Praying daily that God will help and strengthen our children, and that this generation would hold fast to His call. May His spirit of blessing and hope surround our children and families as never before, today and every day.
Photo Credit: © Getty Images/Michael Truelove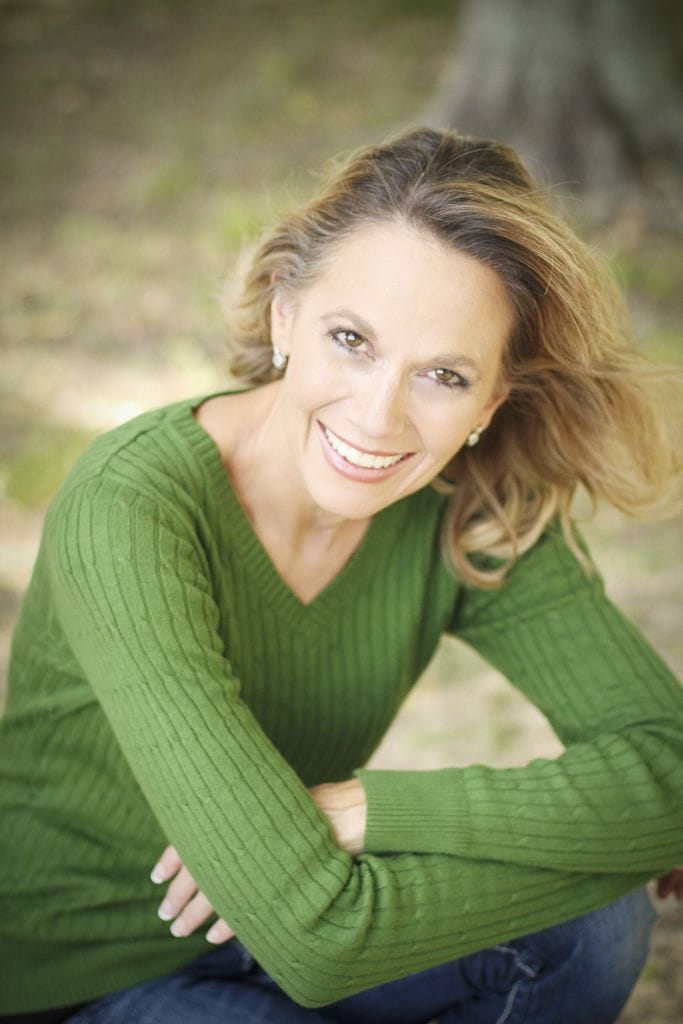 Debbie McDaniel is a writer, pastor's wife, mom to three amazing kids (and a lot of pets). Join her each morning on Fresh Day Ahead's Facebook page, for daily encouragement in living strong, free, hope-filled lives. Find her also on Twitter and at her blog debbiemcdaniel.com.
---
Want more interaction with the women of iBelieve? Join our fans, writers, and editors at the iBelieve Facebook group, Together in Faith, for more videos, stories, testimonies, prayers and more. Visit here to join the community!
---
---