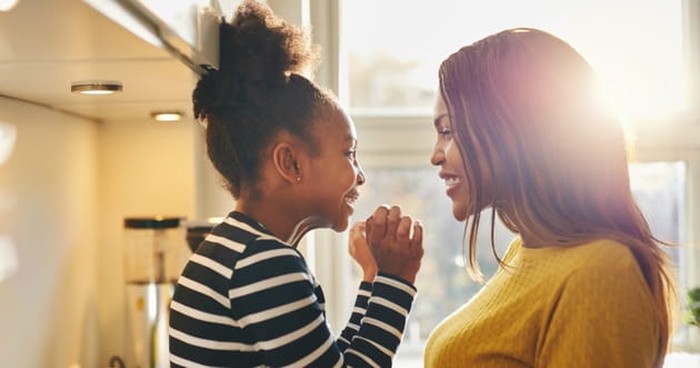 God doesn't guarantee he will automatically save our children, but gives us many promises to inspire us to pray and believe him to answer.
God doesn't guarantee he will automatically save our children, but gives us many promises to inspire us to pray and believe him to answer.
I review these promises from God occasionally and use them as springboards for prayer for my descendants. For example:
Isaiah 54:13 All your children shall be taught by the LORD, and great shall be the peace of your children.
I might pray, "Lord Jesus, you have promised your people that all our children shall be taught by the Lord. Please do this! Please reveal yourself to all my children and grandchildren and descendants and bring each one into peace with you through your blood." Consider using these promises as you pray for your children:
Isaiah 59:21 "And as for me, this is my covenant with them," says the LORD: "My Spirit that is upon you, and my words that I have put in your mouth, shall not depart out of your mouth, or out of the mouth of your offspring, or out of the mouth of your children's offspring," says the LORD, "from this time forth and forevermore."
Psalms 102:28 The children of your servants shall dwell secure; their offspring shall be established before you.
Psalms 112:1-2 Praise the LORD! Blessed is the man who fears the LORD, who greatly delights in his commandments! 2 His offspring will be mighty in the land; the generation of the upright will be blessed
Isaiah 44:3-5 For I will pour water on the thirsty land, and streams on the dry ground; I will pour my Spirit upon your offspring, and my blessing on your descendants. 4 They shall spring up among the grass like willows by flowing streams. 5 This one will say, 'I am the LORD's,' another will call on the name of Jacob, and another will write on his hand, 'The LORD's,' and name himself by the name of Israel.
Isaiah 61:8-9 …I will make an everlasting covenant with them. 9 Their offspring shall be known among the nations, and their descendants in the midst of the peoples; all who see them shall acknowledge them, that they are an offspring the LORD has blessed.
Isaiah 65:23 They shall not labor in vain or bear children for calamity, for they shall be the offspring of the blessed of the LORD, and their descendants with them.
Proverbs 20:7 The righteous who walks in his integrity— blessed are his children after him.
Proverbs 14:26 In the fear of the LORD one has strong confidence, and his children will have a refuge.
Jeremiah 32:39 I will give them one heart and one way, that they may fear me forever, for their own good and the good of their children after them.
Deuteronomy 4:40 Therefore you shall keep his statutes and his commandments, which I command you today, that it may go well with you and with your children after you, and that you may prolong your days in the land that the LORD your God is giving you for all time.
Acts 16:31-33 And they said, "Believe in the Lord Jesus, and you will be saved, you and your household." 32 And they spoke the word of the Lord to him and to all who were in his house. 33 And he took them the same hour of the night and washed their wounds; and he was baptized at once, he and all his family.
Don't quit praying for your children until the day you go home to be with the Lord. Even if you don't see them saved in your lifetime, God can still save them. Although he doesn't guarantee they will be saved, he promises to hear our prayers, that the prayer of the upright is powerful and effective, and he gives us good reasons to believe he desires to save whole families.
---
---