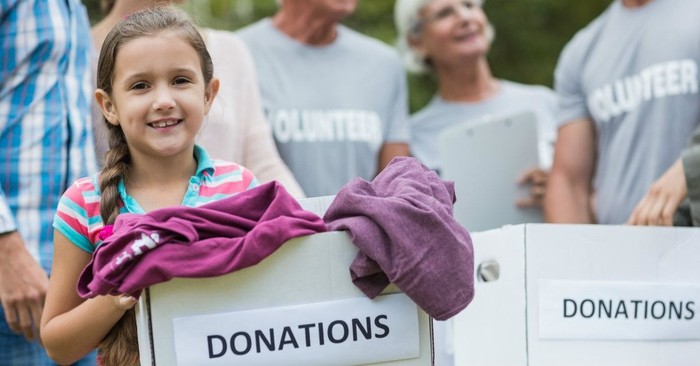 Did you notice that the title of this article is "ways to help your child be less materialistic" instead of "ways to help your child not be materialistic"? Materialistic means "overly concerned or preoccupied with material possessions rather than with intellectual or spiritual things." In our American culture, it seems impossible to raise our children to not be materialistic. We're inundated with the word "more."
To be fair, materialism and wanting more is a part of all of our sin natures. Think back to Eve. The food from all the trees in the Garden of Eden wasn't enough. She wanted more. She wanted the one fruit that God forbade her to eat. Not only did she want more food, but Eve wanted more wisdom. Certainly, it sounded appealing to know good and evil. Even today we're mesmerized by the drama of evil, aren't we? Eve wanted to know more than God wanted her to know.
Our kids inherit a materialistic sin nature from birth, but our culture exasperates it. As parents, we can help our children be less materialistic through some simple practices.
Here are 10 simple things you can begin to do today to help your children become less materialistic. 
Image Credit: ©Getty/Wavebreakmedia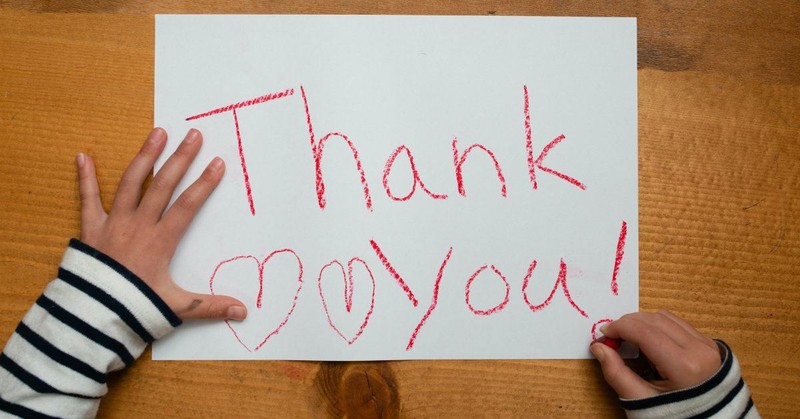 1. Require your child to write thank-you notes.
As a young girl, my mom had me write handwritten thank-you notes for every gift I received. I remember my hand hurting after Christmas from writing note after note to my family members. Now, writing thank-you notes is viewed as an antiquated practice, and might even be seen as pretentious to some people. Regardless, it's one that I use with my daughters today.
Handwriting thank-you notes makes me pause and reflect on the person who gave me the gift. I think about the thought that went into choosing it, the time it took to wrap it, and even the sacrifice to buy it. Writing thank-you notes creates in me a thankful heart. When I don't write thank-you notes, I communicate a heart of entitlement. It's as if the gifts were expected or required.
Personally, when I receive thank-you notes in the mail I feel like I made a difference in someone's life. I feel seen and appreciated. The effort I made was worth it. Of course, the motive for gift-giving shouldn't be for the recognition, but receiving thank-you notes makes me happy that I gave someone a gift.
Like my mom, I require my children to write thank-you notes when they receive gifts. This takes their focus off of the gift and on the giver, which cultivates a less materialistic heart.
Image Credit: ©Getty/Hakase_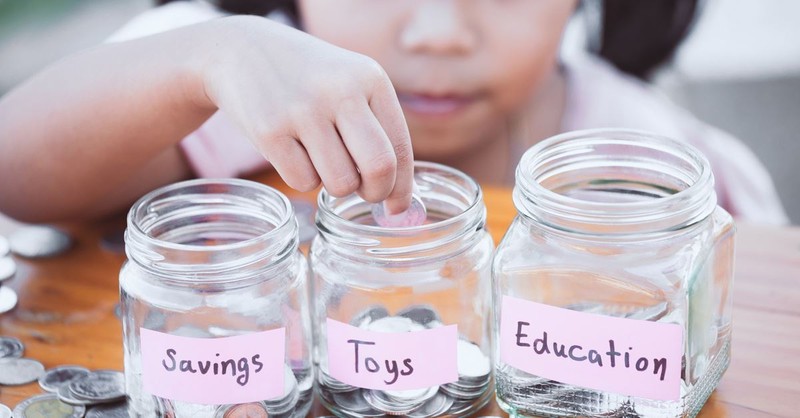 2. Have your child earn his own money.
Walking through the store, my daughter says, "Mom, will you buy me this shirt?" I reply, "No, but you can buy it with your own money." "Nevermind, I don't want it, then," she says back to me.
A person does not understand the hard work that goes into earning a dollar until she has to do the work to earn it. One way to help our children be less materialistic is to allow them to earn their own money in exchange for simple jobs around the house. Suddenly accumulating more stuff becomes less important.
Image Credit: ©GettyImages-Sasiistock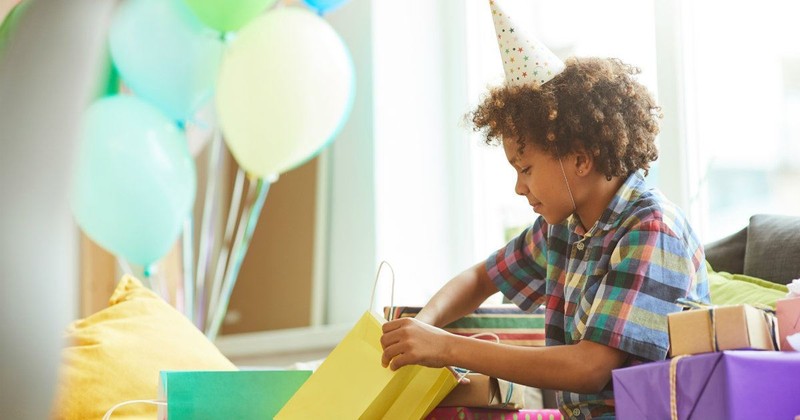 3. Only give your child her "wants" for special holidays.
Have you experienced your child getting a toy she wanted for a long time only to find that two weeks later the new toy can't even be found and she's already asking for something different? As adults, we know that material possessions never quench the desire for more. If anything, getting more breeds wanting more.
This is why it's a good idea to cut back on buying our children their "wants" except for on special holidays when you exchange gifts. This breaks the habit of expecting new things on every trip to the store. It also makes receiving gifts meaningful.
Image Credit: ©Gettyimages-SeventyFour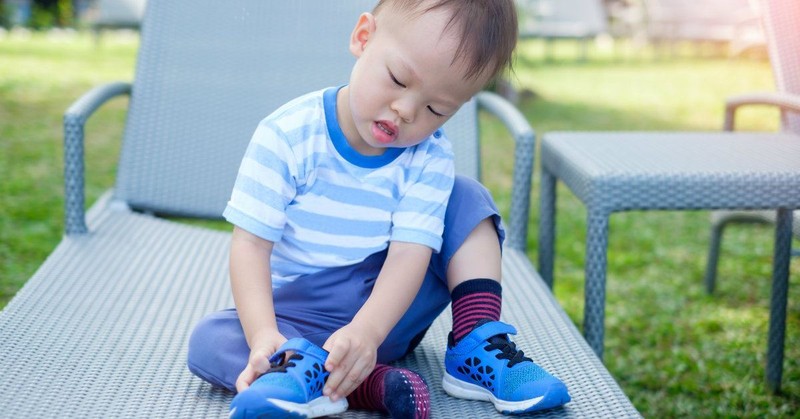 4. Limit the number of clothing items you buy your child.
How many pairs of shoes does a toddler need? I am as guilty as the next mom because the toddler clothes and shoes are all so cute! What's not cute, though, is when that toddler starts kindergarten and she thinks she needs a pair of shoes to match every outfit.
Lately, I've tried to limit the number of clothes and shoes I buy my daughters. An abundance of unnecessary clothing items confuses the difference between "need" and "want." It also has the tendency to lead to vanity and caring more about appearance than is healthy.
We have all met young adults who would be described as high maintenance because of their over-concern with their looks. I think the new term for these people are "divas," and even though they're funny as characters in movies, they're not funny when they're our daughters. As I've observed this behavior over the years, and even struggled with it myself as I insist my daughter keep her bow in her hair, I believe this is more of learned behavior that can be tamed. Limiting the number of clothing items is one way to tame it.
Image Credit: ©Getty/yaoinlove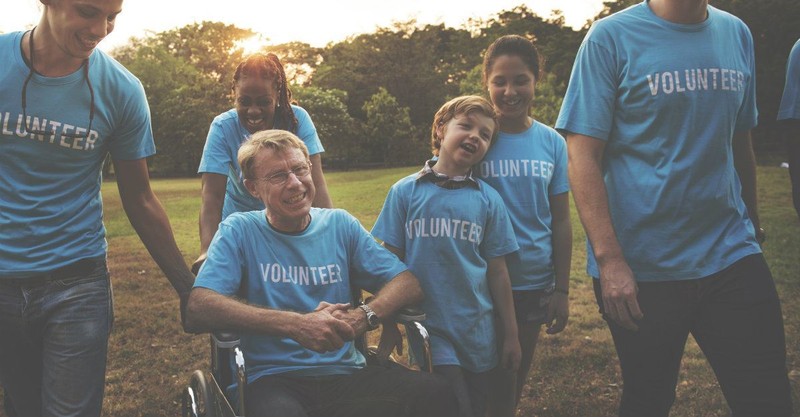 5. Involve your child in service projects.
A few months ago I was convicted that my children spend their time in a few extracurricular activities (and they still ask to do more), yet they do not spend any time serving others in our neighborhood or community. This is a form of materialism. Instead of accumulating more possessions, it's accumulating sports and arts skills. It's also accumulating the luxury of leisure.
There is nothing wrong with learning new sports, playing instruments, or participating in the arts. However, when it takes up so much time that there's none left for serving others, then it's a form of materialism. Sacrificing our time that we could be doing something for ourselves to serve others in a way to become less materialistic.
Image Credit: ©Gettyimages/Rawpixel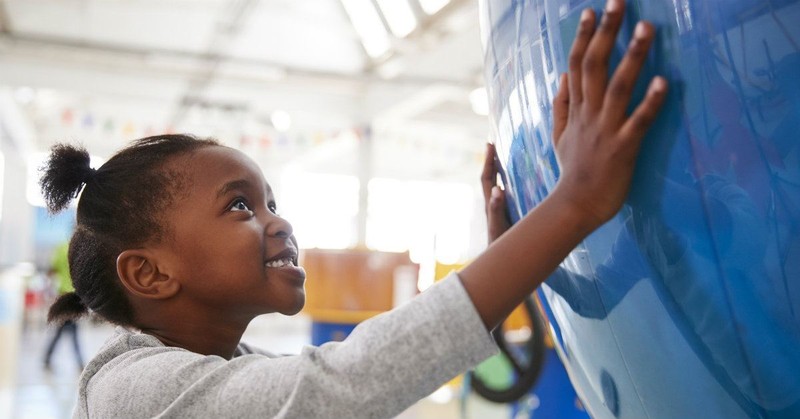 6. Show your child ways other people live in your community and around the world.
I think my mission trip to Africa is when materialism disgusted me for the first time. And yet since that trip I still struggle with it often. I know that going to Africa is an extreme example and not everyone is able to do that, however, showing our children ways other people live in our own communities, by going on mission trips to other countries, or by simply doing research and watching videos on the internet, we can open their minds to how other people live. We can show them how many people wake up every morning just hoping they have enough of what they need to survive the day.
We live in a college town where there is a large homeless population. Every time we go downtown there are homeless people. My children ask me a lot of questions about how these people live, and I have the opportunity to share with them. Seeing how other people live makes us empathetic. It allows us to get outside of ourselves to focus on something bigger.
Image Credit: ©Getty Images/monkeybusinessimages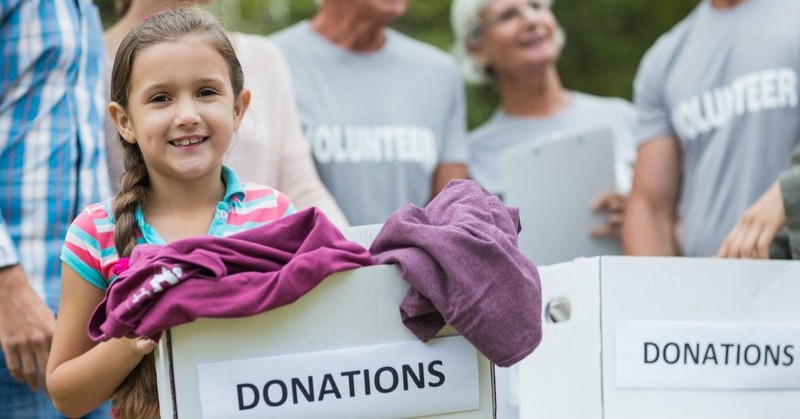 7. Have your child clean out her toys and give them away regularly.
Giving away toys is hard for children. Even if the toys are old, they've outgrown them, or they don't have a need for them anymore, children have a tendency to want to hold on and hoard. Teaching our children to live simply and not hoard are life skills that they will use throughout their lives.
Having too much stuff not only crowds our physical lives, but it also crowds our emotional and spiritual lives. We look for things to give us security instead of looking to God. We also get caught up in managing possessions instead of spending that time in a more valuable way.
Image Credit: ©GettyImages/Wavebreakmedia
8. Encourage your child when he wants to give away his toys to friends.
My daughter went through a phase where every time a friend came to our house she wanted to give the friend one of her toys. I was proud of her for being generous, but if I'm honest I'm the one who struggled with letting her do this! The thought that went through my mind was, "Wait! I'm the one who bought that!" However, I tried to let go and let her practice generosity on her own terms.
Now, a few times I stopped her from giving away her special doll or the biggest gift she got for Christmas. However, I compromised by pointing out something less expensive she could give her friend.
Image Credit: ©Getty Images-Sasiistock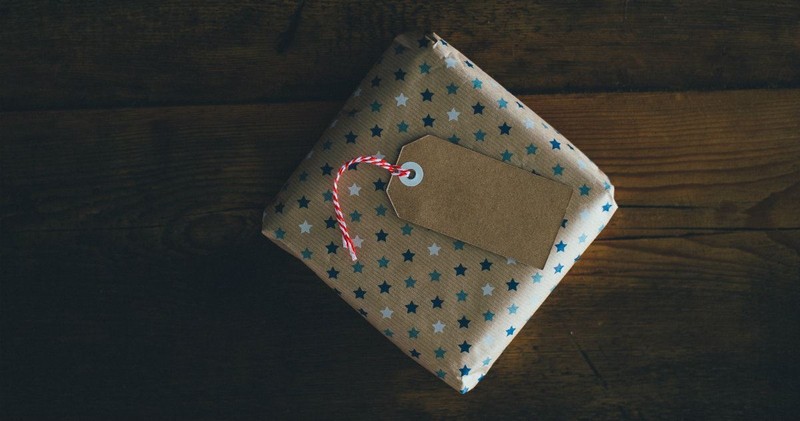 9. Teach your child to be a gift giver.
Recently I brought home a children's craft for my daughter to give her friend for her birthday. My daughter wanted it, too. "No fair! I want that!" she said. "I'm going to keep that for myself!" When she realized I wasn't going to allow her to keep it for herself she then said, "Well, then will you buy one for me?"
It's good for our children to give to others sacrificially. This, too, will become an important life skill as they earn their own money and learn to tithe and give to people in need.
Image Credit: ©Getty Images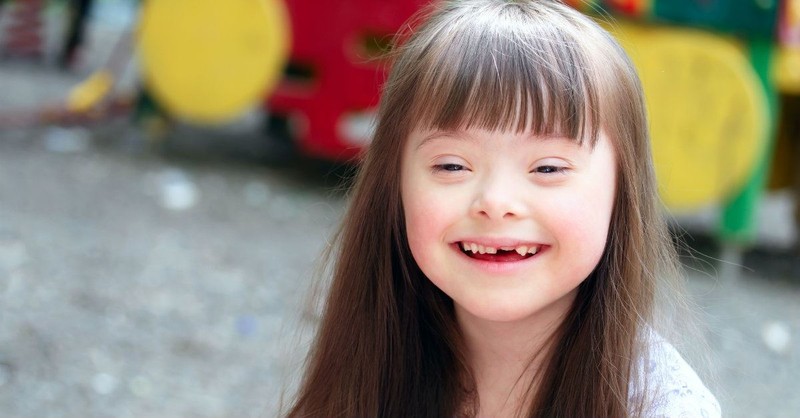 Teach your child the meaning of contentment.
Of all the suggestions given here, teaching our children the meaning of contentment should be interwoven throughout. 1 Timothy 6:6-12 gives us a thorough description of contentment. "Yet true godliness with contentment is itself great wealth. After all, we brought nothing with us when we came into the world, and we can't take anything with us when we leave it. So if we have enough food and clothing, let us be content (1 Timothy 6:6-8 NLT). The truth is on earth we will always pine for more. This is not our home, so we're always looking for more. But our hope is in Jesus, and our treasure is in heaven. 
Image Credit: Getty-DenKuvaiev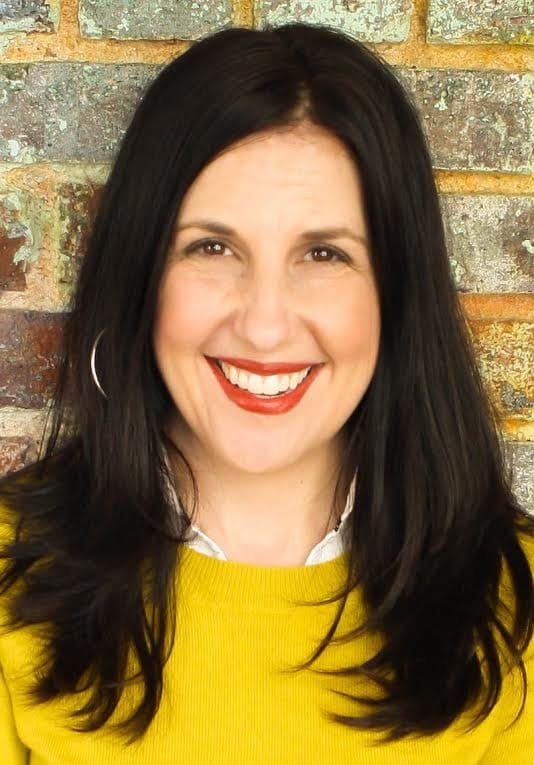 Brenda Rodgers considers herself a "recovering single" after years as a single woman chasing after marriage instead of chasing after Jesus. Now her passion is to mentor young women to live purposefully and grow in their relationship with God and others. Brenda has been married for five years to a heart transplant hero and is the mom of a toddler girl miracle. She is also the author of the eBook Fall for Him: 25 Challenges from a Recovering Single. You can also read more on Brenda's blog, www.TripleBraidedLife.com and follow her on Twitter and Facebook.
Originally published Friday, 05 July 2019.
---
---