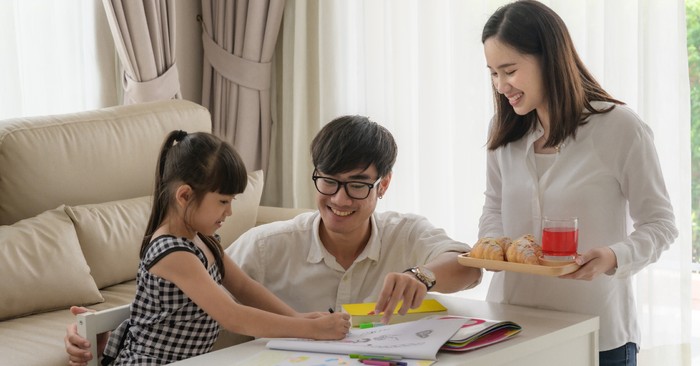 Even in the best homes, with parents who love the Lord and strive to give their children a picturesque childhood, kids can battle depression, discouragement, and disappointment. So, how, as parents, can we continually support our children at any age and stage?
Growing up is tough. Each year, our children's lives bring new transitions, constant change, and an abundance of physical and mental transformations.
Our childhood, along with family dynamics, shape our adulthood. Children who grow up feeling loved, encouraged, and safe tend to be well-adjusted. On the flip side, children who experience abuse, neglect, or fear in adolescence, tend to struggle later in life.
Even in the best homes, with parents who love the Lord and strive to give their children a picturesque childhood, kids can battle depression, discouragement, and disappointment. So, how, as parents, can we continually support our children at any age and stage?
Let's explore ten ways we can support our children this school year:
1. One Hug a Day
A hug seems simple yet often neglected in our morning rush out the door. Weekday mornings are chaotic between packing lunches, signing permission slips, and ensuring your child has matching shoes. But, remember to grab a quick peck on the cheek, a big bear hug, or slap a high-five and let your kiddo know they are loved. This also works at night time too. Don't be afraid to tuck that teenager in, you don't want to skip checking for the monsters under a toddler's bed, and be sure to always make time to say a prayer with your tween.
2. Bring Your Kid Lunch
Even if you are a super-parent who packs hand-cut-out sandwiches and homemade brownies in your kid's lunch, everyone loves getting lunch from their favorite restaurant. Schedule a day, grab lunch, and drop it off at your child's school. Have the option to join them at the cafeteria? Go for it!
3. Sneak a Note
Last year, I discovered these fun joke cards on Amazon. Sure, they are a bit corny, but I have loved talking about the jokes with my kids after school. I don't put them in their lunch boxes every day, but if it's been a while, they are sure to remind me! A handwritten note is tried and true; a message in the lunchbox is a beautiful reminder that you are in your kid's corner.
4. Share an Inside Joke
Humans like connection–with real people, not just screens. Everyone likes to be a part of something, in on the joke, one of the team members. Think of something you can share with just your child. I have three girls, and I created unique hand symbols (a full handshake for my middle child) specifically for each of them. When they get out of the car, before they go on stage, or even when tucking them in bed, I throw up our gesture, our secret " I love you."
5. Play Hooky
Last year, the movie "Yes Day" came out, sparking kids everywhere to ask their parents for a day when they couldn't say no. If you feel up for it, grab your kid and have a "yes day." Want to participate in the fun without the big commitment? Surprise your kid, and keep them out of school for the day. I understand that this may not be ideal for everyone for various reasons, but if it's an option for you, consider it. So many things are routine and mundane, so why not take a time-out for spontaneous fun?
6. Be the Biggest Cheerleader
Is your son nervous about the big game this Friday? Is your daughter anxious about her part in the school play? Get some glass chalk and decorate your car windows. You could also take it old school, grab some poster board, and hang it up in their room. Make shirts with your child's jersey number, or write an encouraging message on the front that they can read to help calm their nerves. A little goes a long way with our children. If these ideas are too much for you, a simple "you've got this!" or "I'm praying for you today; can't wait to see you shine!" goes a long way.
7. Invite Their Friends Over
Hear me out. As parents, we are crazy busy, and it's a wild ride, especially during the school year. The last thing you want to do when the weekend comes is host a bunch of loud kids at your house. Because it doesn't matter the age, it's going to get rowdy when you put a bunch of friends together.
It doesn't have to be an all-night affair, ordering countless boxes of pizza and hosting a movie. It can be offering your house to the youth to hang out with after church on Sunday, or maybe it's a place for the group project members to get together and work. It means a lot to our children when we open our homes to their friends. They may not always show their gratitude, but I can promise you the memories made will be cherished forever.
8. Volunteer at the School
Again, this is probably geared towards the younger kids, but you'd be surprised; instead of crumpling up the request for parent chaperones or ignoring the invitation to read to your child's class, attempt to make it happen. The elementary years are prime time for you to engage with them at school. I understand that it might mean you have to forgo something you wanted to do or perhaps you'll have to work later that night, but to your child, this act will go a long way to make them feel supported!
Do you have older children? Ask if there is an area they would like you to participate or volunteer. Maybe they want you to be the band mom but didn't bring it up because they know you were having a hard time at work. Or perhaps they wanted to ask you to come along on the field trip, but they know money is tight. With teens, communication isn't often easy; initiate the conversation with your child by asking them questions. You'll be surprised what you find out!
9. Join the Cause
Your daughter joined the vegans unite club? Did your son decide he wanted to be a lawyer and signed up to participate in mock trial?
Even if it's something that you don't necessarily agree with (I am speaking about personal preference, not something that runs counter to the Bible), we can support our kids by showing interest in their interests.
For instance, ask your daughter to help you make a vegan meal for your family this week. Prep your son for the big trial by setting up a courtroom and role-play his part. These ideas are specific to the examples above, but see how you can make an effort by engaging with your children's hobbies and interests.
10. Create a Scavenger Hunt
On Fridays, my kiddos are mentally exhausted but physically restless. Create a family scavenger hunt, and burn off some of that energy running and laughing to the next clue. You'll get out some energy and create some great moments together, letting them know that you always have time for them!
Let's face it: we are stressed people, and our children aren't above the pressure. The pressure to succeed, perform, to act a certain way. For most kids, society is forcing them to grow up too quickly. Activities, outfits, and events that were once adult-only offer more options for children–and that's not a good thing. Keep the fun in being a child, the joy of simple pleasures, the thrill of trying something new, and the bliss of simply being with family. These are just a few ideas, but you know your children best, and remember, sometimes the best support is not by doing but by simply being there for our children.
Photo Credit: ©GettyImages/Iam Anupong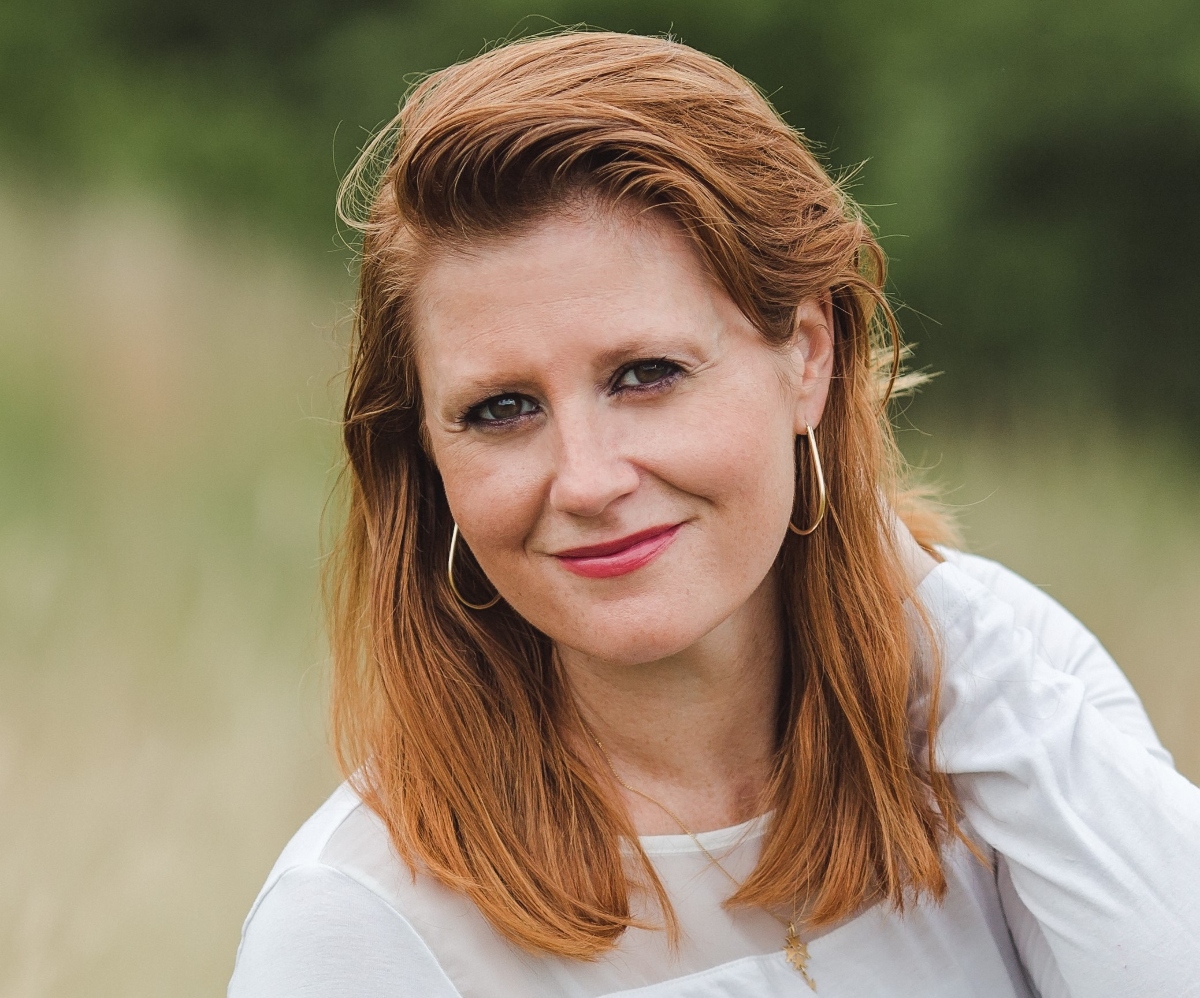 Laura Bailey
is a Bible teacher who challenges and encourages women to dive deep in the Scriptures, shift from an earthly to an eternal mindset, and filter life through the lens of God's Word. She is a wife and momma to three young girls. She blogs at
www.LauraRBailey.com
, connect with her on Facebook and Instagram @LauraBaileyWrites
---
---