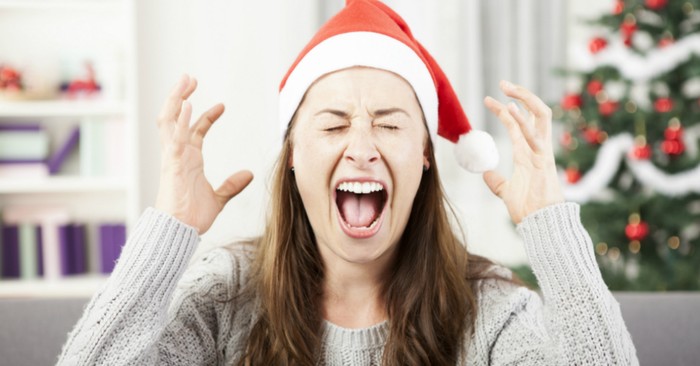 Plus
While those suffering from mental health issues during the holidays may not always find instant relief, the Lord is timeless and true, and when it is time, His deliverance will arise.
With the hustle and bustle of holiday dinners, decorating the house, visiting Santa, buying presents, and performing for the church Christmas special, it is clear that winter can bring much excitement. I love nothing more than chopping down a Pine Fur, stringing popcorn and cranberries for the tree, or hanging lights in frigid temperatures.
However, for many individuals, the craziness of Thanksgiving and Christmas also brings stress, anxiety, and depression. And even those without debilitating mental health issues have a hard time going with the flow when the waters seem to rise or grow deeper. So what about those who do suffer from diagnoses or symptoms like Obsessive Compulsive Disorder, Generalized Anxiety Disorder, or suicidal thoughts? Protecting your mental health this holiday season requires awareness.
1. Accept and Acknowledge
Those who struggle with mental illnesses and disorders or symptoms of those conditions can often feel embarrassed and ashamed. Thus, it is crucial to decipher what we can and cannot control.
If you are the sufferer, it is essential to take time this busy season to make a list of things that you can and cannot control. By acknowledging stressors that you can influence (like how you react to a specific situation), you can release control of those you cannot (like the weather or how your family will respond to the present you bought them). Proverbs 16:9 of the English Standard Version reminds us, "The heart of man plans his way, but the LORD establishes his steps" (Proverbs 16:9, ESV).
Once we have acknowledged the situation and accepted what we can and cannot change, it is then time to wait and pray that the Lord may give us peace no matter the circumstance.
2. Wait and Pray
During the holidays, it can be challenging to deal with mental health struggles. Because so many internal and external factors may be present beyond the disorder, it is easy to let our minds run rampant, and our hearts get distracted. Next time your heart is racing, your to-do list of presents to buy piles higher, or you have no clue how you are going to get everything done, remember to wait and pray.
Immediately after feeling stressed, anxious, or worried, it is detrimental to take a moment and reflect on the present. As someone who suffers from Generalized Anxiety Disorder (GAD), grounding myself where I am and fighting to be in the present are ways that I wait on the Lord and pray.
When thoughts try to flood my mind, I often feel paralyzed. At that moment, I seek to reframe them, ask the Lord to help me wait on Him, and pray. Sometimes, sitting with my anxiety and surrendering it to God by merely saying, "Not today Satan," provides me with the encouragement I need to keep going. Remember what Moses told the Israelites in Egypt: "The Lord will fight for you; you need only to be still" (Exodus 14:14, New International Version). Waiting on the Lord doesn't mean not doing anything. Waiting on the Lord means doing your part (like reframing your thoughts, praying, meditating on Scripture, or using Cognitive Behavioral Therapy, for example) and trusting God to do the rest.
3. Ask Ourselves and God
Sometimes, waiting on the Lord and praying when we do not know what to say can be painful to bear. In those moments, however, we must take the time to ask ourselves, "What would Jesus do?".
If you are easily stressed out, maybe Jesus would ask you to take a few minutes to breathe in His presence and exhale your worries. Maybe, He is asking you to be a Mary instead of a Martha. "But the Lord answered her, "Martha, Martha, you are anxious and troubled about many things, but one thing is necessary. Mary has chosen the good portion, which will not be taken away from her" (Luke 10:41-42, English Standard Version).
In addition to asking the Lord for help in our situation, we also need to be honest with ourselves. Especially when Thanksgiving and Christmas feel more like stressors than delights, it is a good idea to remember to ask ourselves what we might need at the moment. While placing another's needs above your own is what the Bible preaches (Philippians 2:3), God also wants us to take care of ourselves. 1 Timothy 3:5 of the New Living Translation remarks, "For if a man cannot manage his own household, how can he take care of God's church?" (1 Timothy 3:5, NLT). We must care for others, but not at the expense that we fail to tend to the basic needs every human being needs. Things like making sure you are eating, drinking water, exercising, socializing with friends, engaging in Bible study/time with the Lord, going to church, being thankful, and having fun, are all great habits to possess.
Once you have taken care of yourself, blessing others is one of the most effective methods for producing joy and reducing stress. Protecting your mental health can be as simple as caring for yourself and then caring for others. Romans 12:13 of the Common English Bible notes, "Contribute to the needs of God's people, and welcome strangers into your home" (Romans 12:13, CEB). If we have taken care of ourselves, we can bless others through the many ways the Lord has blessed us!
4. Remember and Reclaim
Once we have taken the time and hard work to care for others and ourselves, we need to remember who God is and reclaim truth over our lives. Because distorted "truth" arises in the middle of an anxiety attack or obsessive-compulsive compulsion, it is essential to remember who God is. In Exodus 3:14, Moses reminds us that no matter what, God is trustworthy. "God said to Moses, "I AM WHO I AM"; and He said, "You shall say this to the Israelites, 'I AM has sent me to you.'" (Exodus 3:14, Amplified Bible).
Regardless of the lies the enemy feeds us, we can reclaim who we are in Christ when we remember who Christ is and who He says we are. God is a keeper of promises, which means that even in the middle of our chaos, He can and will restore those who call out to Him. While those suffering from mental health issues during the holidays may not always find instant relief, the Lord is timeless and true, and when it is time, His deliverance will arise.
Isaiah 55:11 of the King James Version declares these words of hope over our souls: "so shall my word be that goeth forth out of my mouth: it shall not return unto me void, but it shall accomplish that which I please, and it shall prosper in the thing whereto I sent it" (Isaiah 55:11, KJJV).
5. Enjoy and Engage
Finally, if we have protected our mental health well this holiday season, we can enjoy the moment and engage with those around us. While having a mental illness is not fun, it is possible to enjoy life, especially during the holidays.
Setting goals to do something fun and having meaningful conversations with those around us will promote what Scripture calls the blessing of two or three: "For where two or three are gathered together in my name, there am I in the midst of them" (Matthew 18:20, KJV).
No matter the season or holiday, the Lord wants us to live life to the fullest and protect the minds and souls He has given us. As Ecclesiastes 8:15 of the New King James Version concludes, "So I commended enjoyment because a man has nothing better under the sun than to eat, drink, and be merry; for this will remain with him in his labor all the days of his life which God gives him under the sun" (Ecclesiastes 8:15, NKJV).
Agape, Amber
Photo Credit: ©GettyImages/SebastianGauert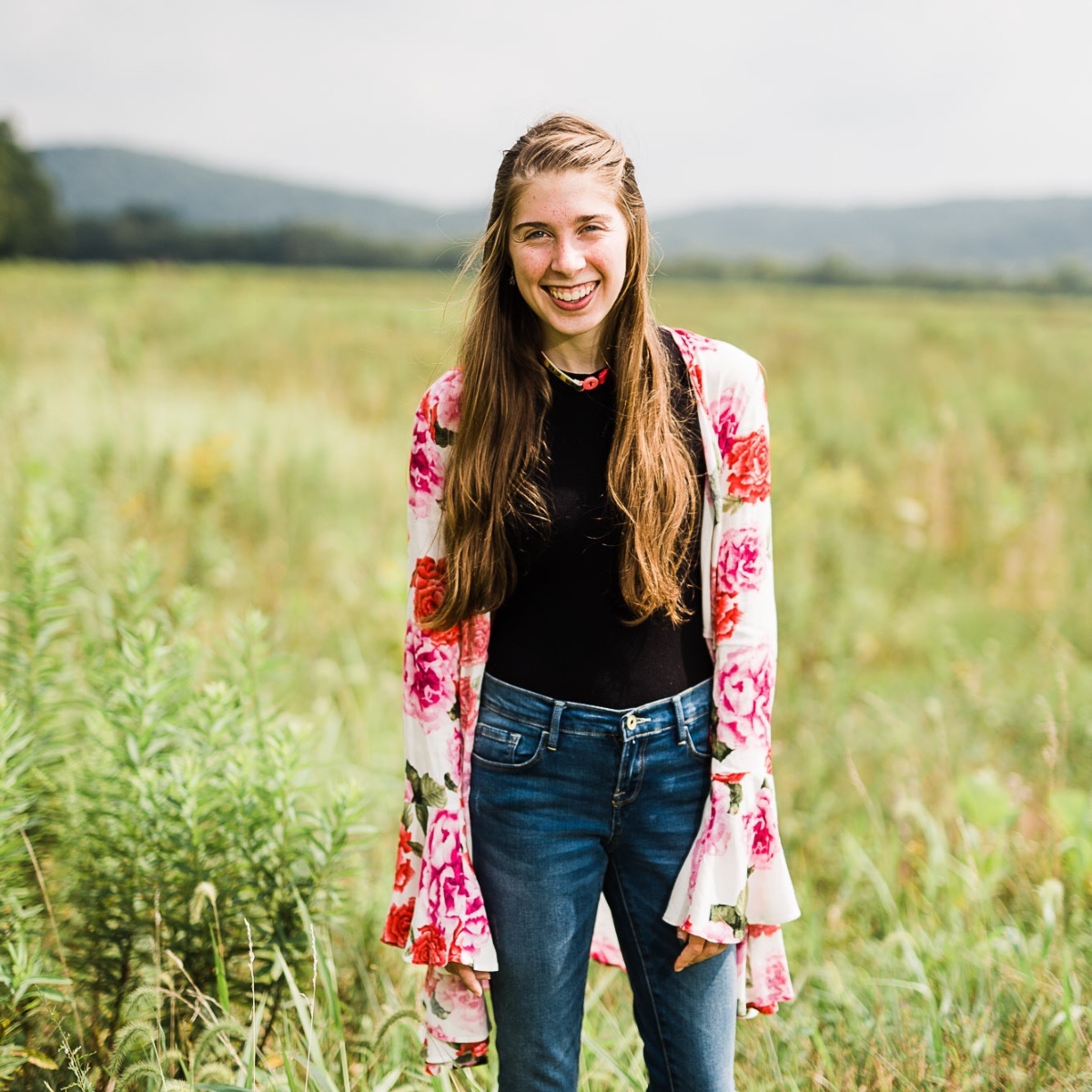 Amber Ginter is a young adult writer that currently works as an English teacher in Chillicothe, Ohio, and has a passionate desire to impact the world for Jesus through her love for writing, aesthetics, health/fitness, and ministry. Amber seeks to proclaim her love for Christ and the Gospel through her writing, aesthetic worship arts, and volunteer roles. She is enrolled in the YWW Author Conservatory to become a full-time author and is a featured writer for Crosswalk, ibelieve, Salem Web Network, The Rebelution, Daughter of Delight, Kallos, Anchored Passion, No Small Life, and Darling Magazine. In the past, she's also contributed to Called Christian Writers, Southern Ohio Today News, Ohio Christian University, and The Circleville Herald. Visit her website at amberginter.com.
---
---