20 Bible Verses and Scripture Quotes on Freedom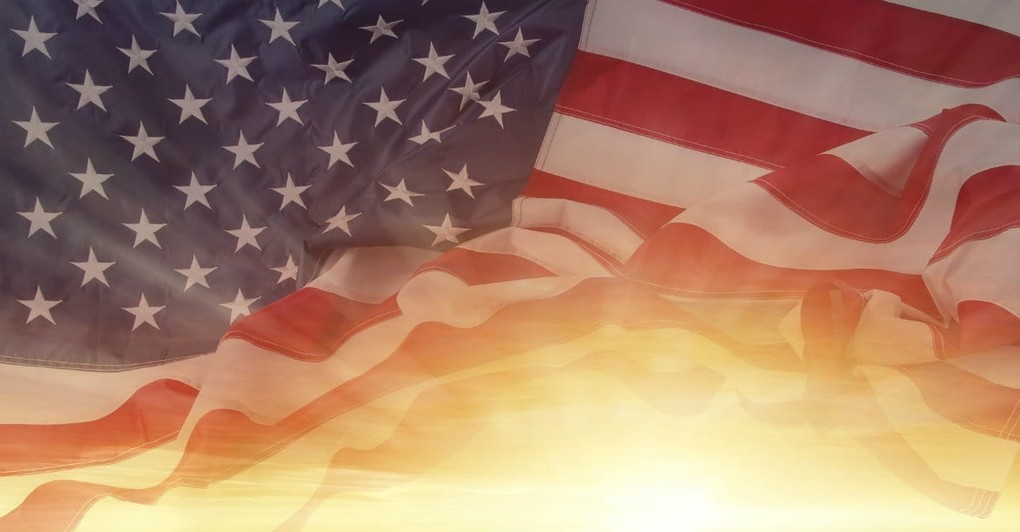 Freedom is a precious gift. On this fourth of July holiday, let's take a moment to stop and reflect on the beautiful gift of freedom that we enjoy in America. Thank God for it today...be grateful this week.
This is a week to say thank you. To those who have gone before us. To those who protect and serve our nation today. And most importantly, to our Savior, who paid the ultimate price, so that we can live free. Forever. Freedom is a precious gift. Thank God for it today...
Here are 20 Great Bible verses and quotes on freedom - to remind us, it is not free:
Download a Free Copy of Prayers for Our Nation - A 10-Day Prayer Guide.
3. Galatians 5:1

Slide 3 of 21

4. 1 Peter 2:16

Slide 4 of 21

"Live as people who are free, not using your freedom as a cover-up for evil, but living as servants of God." -1 Peter 2:16

5. 2 Corinthians 3:17

Slide 5 of 21

"Now the Lord is the Spirit, and where the Spirit of the Lord is, there is freedom." -2 Corinthians 3:17

6. Galatians 5:13

Slide 6 of 21

"For you were called to freedom, brothers. Only do not use your freedom as an opportunity for the flesh, but through love serve one another." -Galatians 5:13

7. Isaiah 61:1

Slide 7 of 21

"The Spirit of the Lord God is upon me, because the Lord has anointed me to bring good news to the poor; he has sent me to bind up the brokenhearted, to proclaim liberty to the captives, and the opening of the prison to those who are bound." -Isaiah 61:1

8. Romans 8:1

Slide 8 of 21

9. John 10:10

Slide 9 of 21

"The thief comes only to steal and kill and destroy. I came that they may have life and have it abundantly." -John 10:10

10. Romans 6:22

Slide 10 of 21

"But now you are free from the power of sin. You have become a servant for God. Your life is set apart for God-like living. The end is life that lasts forever." -Romans 6:22

11. Martin Luther King, Jr.

Slide 11 of 21

"In the process of gaining our rightful place, we must not be guilty of wrongful deeds. Let us not seek to satisfy our thirst for freedom by drinking from the cup of bitterness and hatred. We must forever conduct our struggle on the high plane of dignity and discipline." -Martin Luther King, Jr.

A Prayer for Freedom

Slide 21 of 21

Dear God,

We thank you for the freedom you have given to us, and for the price that was paid by Jesus so that we could live free. We remember today. The cost of it all. Help us to walk in the ways that you lead. We desire to follow your voice, to press in close and hear your heart for our nation.

In Jesus' name,
Amen.

Content taken from 20 Verses & Quotes on Freedom (to Remind Us it Isn't Free) by Debbie McDaniel.

Debbie McDaniel is a writer, pastor's wife, mom to three amazing kids (and a lot of pets). Join her each morning on Fresh Day Ahead's facebook page, http://www.facebook.com/DebbieWebbMcDaniel, for daily encouragement in living strong, free, hope-filled lives. Find her also at http://twitter.com/debbmcdaniel.