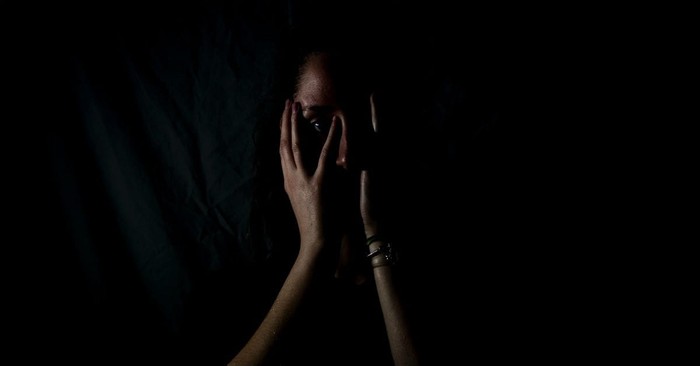 When I think about those who are suffering under the weight of depression, pain, or suicidal thoughts, my heart becomes deeply tender. As tender as my heart becomes, though, I know that our Abba Father's heart and spirit is grieved all the more. I am also reminded of how powerful his love is for us to heal and overcome the things we deal with on this earth.
Psalms 34:17-18 tells us this about God's tendency towards those who are hurting, "The Lord hears his people when they call to him for help. He rescues them from all their troubles. The Lord is close to the brokenhearted; he rescues those whose spirits are crushed." As I've meditated on writing this article, I asked the Holy Spirit to help me in relaying, to those dealing with these afflictions, his heart.
I am not a counselor. I have been both depressed and oppressed, but never to the point of wanting to die. So, I write this with as much empathy and compassion as I can, knowing that I don't fully understand the scope of these afflictions. What I do know is this: God's goodness and his love for his people is unmeasurable and that he wants those with hurting hearts and broken spirits to be redeemed and made whole.
I pray that this article meets you exactly where you are and that you allow the Holy Spirit, who is our ever-present comfort and help, to do the healing work in you that only he can do. Amen.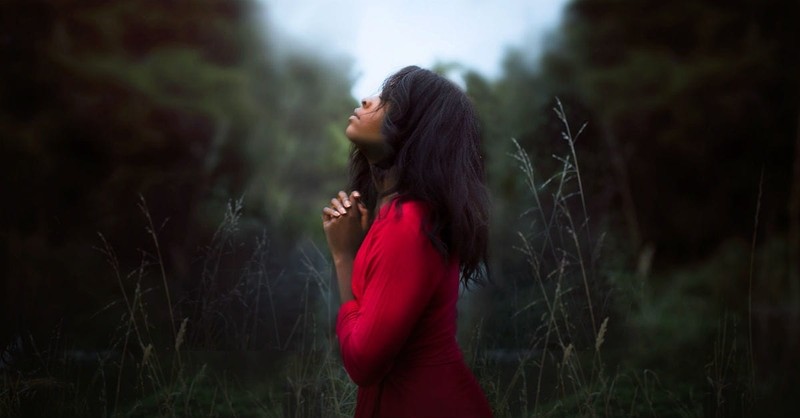 1. Cling to the Truth that God Loves You.
He loves you in the most pure, raw, and overwhelming way. He isn't upset with you because of how you are feeling, the temptations you deal with, or the situations you may find yourself in. Don't believe the lie from the enemy that God hates you for what you're going through and that he is not with you in your suffering!
God is for you. He is so invested in you living and not dying that he allowed his own son to die in your place. As much hurt and pain you may be experiencing, it's important for you to know that Christ bore the weight of it ALL. He died once for all men (1 Peter 3:18). You are not outside of his reach, regardless of what you've done, or what has been done to you. His love covers it all.
Image Credit: ©Unsplash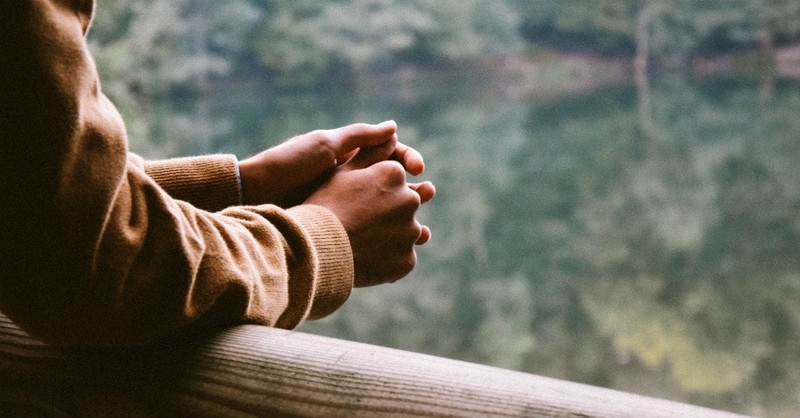 2. Recognize the Enemy's Work and Remember God Will Not Let Him Win
As sons and daughters of the Most High God, the lives we live are ones with targets on our backs. There is a very real enemy that is bent on stealing, killing, and destroying all whom God has created. When we experience difficult moments in our lives that take a toll on our hearts and souls, it's important to recognize and call out the enemy of our souls. Every good thing comes from the Lord. Every evil and vile act can be traced back to the enemy. We can discern between the two by way of the Holy Spirit and then go through our grieving process with the hope that God works everything for the good of those who love him and are called according to his purposes.
Image Credit: ©Unsplash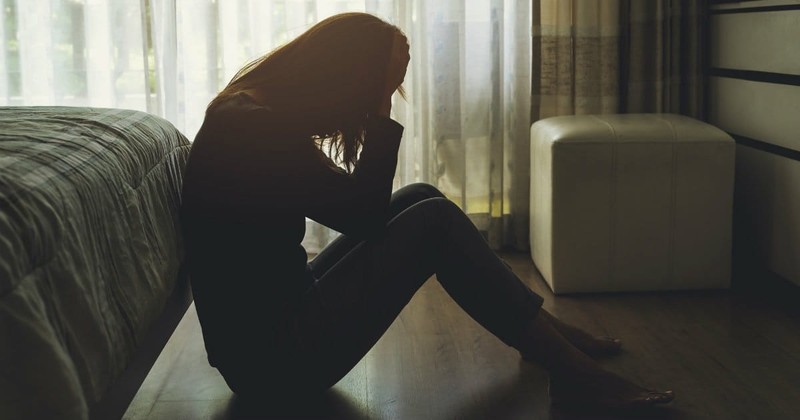 3. Acknowledge Your Pain and Surrender it at the Feet of Christ
It's also wise for us to acknowledge in those deep, dark, and heart wrenching moments that we are in fact hurting. That we are broken in some way, or that we simply want an out. God is not shocked by the truth of our afflictions! The enemy wants us to believe that the wounds we have are simply too deep to be healed and that God is turned off from them, but let's be real. We can't believe Satan! He is the greatest liar of all time. The pain and hurt of those dealing with these afflictions are incredibly real. God knows it and he has the peace and healing we need. I disagree with those who dismiss or undermine the gravity of these afflictions. That is irresponsible and does not display the heart of the Father. God does not do that to his people. He never dismisses the afflictions. He always covers them. Acknowledge your pain, then, acknowledge the One who has triumphed over the pain. Christ is victorious over every. single. thing. we could ever experience. We simply have to lay our afflictions at His feet and accept the grace of his love that is above them.
Image Credit: ©Thinkstock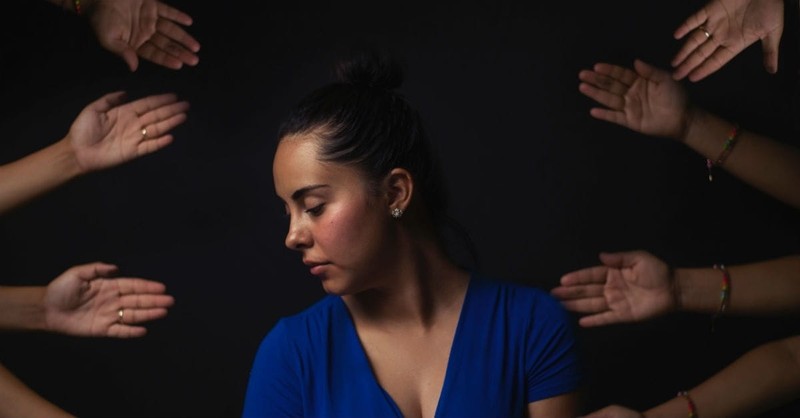 4. Be Diligent about Protecting Yourself from the Things that Further Depress You
God has given us the power of free will. This has been the case since the very beginning in the Garden of Eden. What this means is that we have the ability to choose who and what is in our atmosphere. We can control what flows in and out of our ear, eyes, and mouth gates! When we are dealing with depression and pain, we are so sensitive and oftentimes find ourselves being attracted to the very things that keep us depressed and hurting. One of these areas is media. There are so many songs and movies that pull at the heartstrings of those who can relate. But unless those avenues are building you up in Christ, they are feeding the bad thoughts and feelings you are already dealing with! Cut the sad songs and sappy movies off and replace them with things that will building your heart like worship music, and decrees and declarations of God's Word over your life! In addition to our gates, we have to be mindful of the people we allow in our space during times of affliction. Not any ole' body should have access to you, especially when you're dealing with depression, pain, and suicidal thoughts. What we feed is what grows. So, if you have toxic people in your lives, or people who dismiss and disengage with you because of what you are working through, break away from them as much as you can. God's peace will reign in your life when you get rid of the dysfunction.
Image Credit: ©Unsplash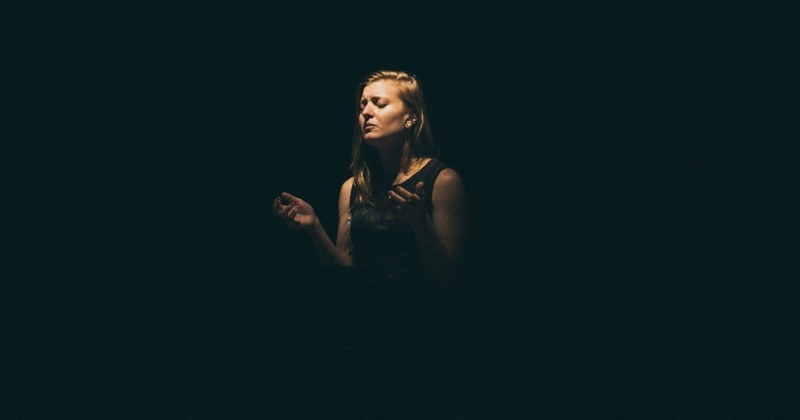 5. Remember What God Has Done for You through Christ's Death and Resurrection
God doesn't want you to die as a result of these afflictions. Christ died so that you may have life, and have so abundantly (John 10:10). Christ rose from the dead, defeating death once and for all so that we would never have to feel death's sting. You may be dealing with depression, pain, suicidal thoughts, but God doesn't want you to simply manage those things. He wants you to live victorious over those things. In our own strength, we aren't able, but praise God he did not leave us to live in our own strength! You have His spirit living inside of you! And as you give the Holy Spirit more and more access into your mind and your heart, he will do the redeeming work of love in you, and then through you.
I encourage you to find a home church, a Christian counselor, or a trusted believer to walk with you through this time. Share your thoughts and heart with someone that will listen. If you don't have anyone who will listen, tell God! If this is the case for you, I pray right now that God will send you your person to confide in who will help carry your load with you.
Here are some scriptures (in addition to the ones already mentioned) to meditate on and to speak over yourself when you begin to feel the downward spiral of depression, pain, and suicidal thoughts. Friend, my prayers are with you and God's grace is sufficient for you.
"Take every thought captive and make it obedient to Christ." (2 Corinthians 10:5)
"When we are weak, Christ's power can work through us. It is when we are weak that we are made strong." (2 Corinthians 12:8-10)
-------------
Britnee is a free-spirited, Old Navy-wearin', coffee-shop lovin', wife and momma. She serves in the worship ministry with her husband at their home church in Glendale, AZ and writes with the sole purpose of pointing others to Christ. You can catch up with her on her blog or via social media @b_brdshw!
Image Credit: ©Unsplash
Originally published Monday, 05 March 2018.
---
---