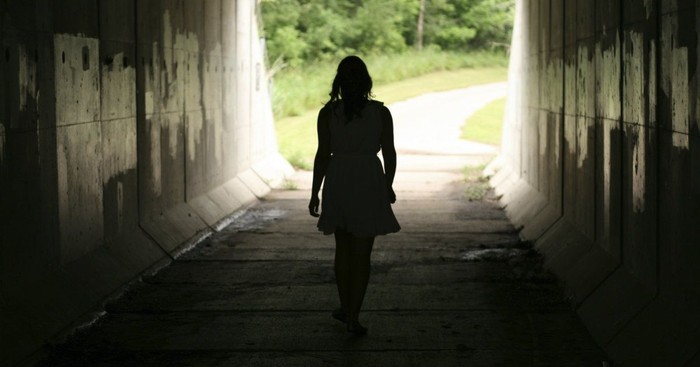 We can't build our faith on the shifting sands of emotion or wishes but on the truth of who God is.
For many of us, when we go through a trial or season of suffering, it comes to an end. After a season of unemployment, we get a new job. After a period of sickness or struggle with our health, we get better. After a hard period of conflict in our marriage, we work through it and come out stronger on the other side.
But sometimes, for some of us, the struggle doesn't end. The suffering doesn't go away. No matter how much we pray and read the Bible, the depression looms large. The cancer resists treatment. Our child still defies Christ. We lose the house to bankruptcy.
What do we do with suffering that doesn't go away? Some in Christian circles would say that God doesn't want us to suffer, that we need to believe, claim promises, expect things to change, and do everything we can to make it happen. The problem is, when we do all those things and the suffering doesn't end, what then? For some believers, this shakes the foundation of their faith and they stumble and fall.
DON'T BUILD ON SAND
One of my kids favorite things to do at the beach is build an tower out of sand and create tunnels in and around it for water to run through. Then they wait for the tide to come back in and see what happens. At first the water just flows in and around the construction but when the strong waves start to come in, their tower falls apart.
We all know the children's praise song, "the wise man built his house upon a rock." (You may even remember the hand motions to it!) It makes sense: don't build a house on sand for sand isn't stable. But how often do we build our faith on sand? How often do we rest in teachings, beliefs, and even emotions that shift as easily as the sand with the rising tide?
Our faith needs to stand on something more real and solid than what we wish and desire to happen. It needs to rest on something more constant and firm than the latest fads of culture or teachings that aren't consistent with God's word.
It needs to rest in the character of God.
BUILD ON THE CHARACTER OF GOD
The truth is, we might never know why something has happened to us (read the book of Job, he never heard that back story we all know). We might never see an end to our suffering in sight. We might do all we know to do and still barely make it through the day.
But in the midst of the darkness, the light of truth still shines (John 1:5). We can rest in the truth of who God is and know that though we might never know why we have lost a loved one or when our pain will end or if we'll have relief to our sorrow, our God is good, sovereign, faithful, righteous, holy, merciful, and gracious. "Then the LORD passed by in front of him and proclaimed, 'The LORD, the LORD God, compassionate and gracious, slow to anger, and abounding in lovingkindness and truth'" (Exodus 34:6).
This is what the prophet Habakkuk new and why he could say, "Though the fig tree should not blossom, nor fruit be on the vines, the produce of the olive fail and the fields yield no food, the flock be cut off from the fold and there be no herd in the stalls, yet I will rejoice in the LORD; I will take joy in the God of my salvation. GOD, the Lord, is my strength; he makes my feet like the deer's; he makes me tread on my high places"(3:17-19).
This is what David knew and why he could write "The LORD is my light and my salvation;
whom shall I fear? The LORD is the stronghold of my life; of whom shall I be afraid? When evildoers assail me to eat up my flesh, my adversaries and foes, it is they who stumble and fall. Though an army encamp against me, my heart shall not fear; though war arise against me,
yet I will be confident" (Psalm 27:1-3).
This is what the sons of Korah knew and why they could sing "God is our refuge and strength,
a very present help in trouble. Therefore we will not fear though the earth gives way, though the mountains be moved into the heart of the sea, though its waters roar and foam, though the mountains tremble at its swelling" (Psalm 46:1-3).
These passages reveal a common theme. They all have an "even if" scenario. Even if there is no food, even if an army comes and attacks us, even if the mountains fall into the sea, God is our salvation. Because these authors knew God and they knew his character, whatever happened in their life, they knew they could trust him. They knew that even if the very worst thing happened, God was still God.
There are no guarantees that life will be easy, comfortable, and pain-free. As Jesus said, "I have said these things to you, that in me you may have peace. In the world you will have tribulation. But take heart; I have overcome the world" (John 16:33). Our peace comes not because our life is problem free but from our unity with Christ. In fact, he doesn't promise a tear-free life. He doesn't say that if we follow him, life will be smooth sailing and all our dreams will come true. Rather, he says wewill face heartache in this world. But he also calls us to look at the big picture: Christ has overcome the world. He has conquered sin and death. He has redeemed us. He is our salvation. Eternity awaits us.
For some of us, we will live a life of suffering. We may struggle with chronic pain (as Paul did). We may never be free of sorrow or conflict or struggle. If we face that suffering while standing on sand, we will get pulled under. Instead, we need to stand on solid ground. We need to focus on who God is and what he has done. We need to know our God. We need to know his character. Then we too can say along with David, "The LORD is the stronghold of my life; of whom shall I be afraid?"
---
---