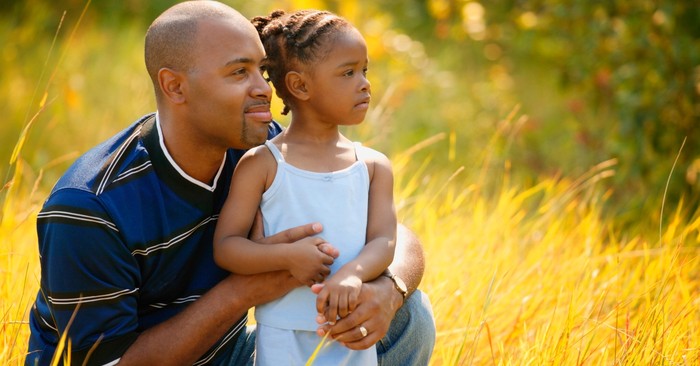 Because God knew His creation would need the soft hands of a woman, a heart that loves deeply, and a spirit with fierceness. He knew He would need daughters in His kingdom to display His glory in ways only a daughter can.
A few days ago my sister posted photos of my siblings and I leaning against an army truck. The black and white photo captured our happy little smiles as we lined up next to our dad. I smiled back at the little girl grinning up at me. But the moment was filled with sadness as the brokenness of our family flooded my mind with memories. My parents did the best they could, but after their divorce, I felt abandoned, rejected, and not enough. I didn't feel like anyone's daughter.
I carried the shame of these feelings for years. Feeling frumpy and wholly on the fringes of not being enough, my broken heart left ample room for the enemy to remind me daily how I was unlovable, disposable, flawed, abandoned, and rejected. It wasn't until I was in my early 20's after a suicide attempt when God's presence invaded the emergency room with His reckless love. It was here when He called me His child and I accepted His invitation to become His daughter.
And here's the beauty of the Christian faith. No matter your past, it's never too late to become a child of God. This invitation to be born into God's kingdom as His child is based on the miraculous new life that is possible for all who believe.
You are a daughter of Christ. Do you know how powerful that is? That means no matter your past, how broken you feel, or where you've wandered—you are loved.
Photo Credit: © Getty Images/Design Pics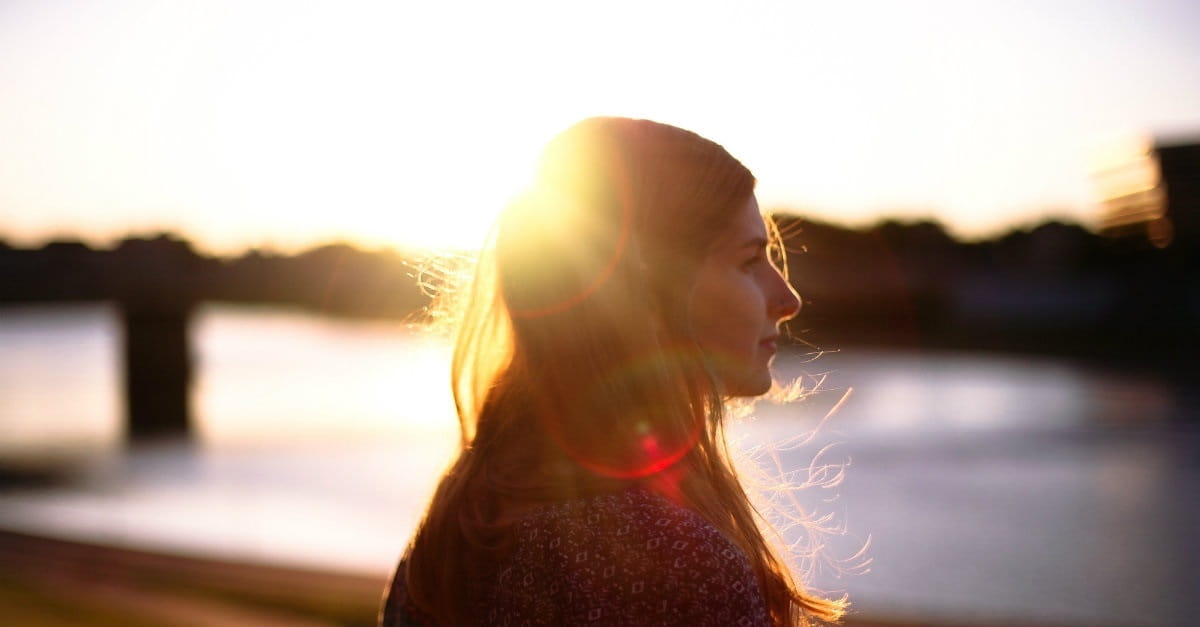 Fully. Unconditionally. Forever.
These words are full of immense love and I don't think we will ever fully understand the weight and the depth of God's love for us on this side of heaven. Especially since we live in a world that doesn't value daughters the way God does.
To Be a Daughter of Christ
To be a daughter is something wholly beautiful and profound. But to be a daughter of Christ amplifies its meaning. Because God knew His creation would need the soft hands of a woman, a heart that loves deeply, and a spirit with fierceness. He knew He would need daughters in His kingdom to display His glory in ways only a daughter can.
– It means we are watched for and welcomed into His Kingdom.
– It means you are His, and you have all the benefits of being His.
– It means you are chosen, created on purpose for His purpose.
– It means you are called to live a holy life—set apart and free.
– It means you are deeply loved, exquisitely cherished, and truly belong.
– It means you are loved: recklessly, redemptively, and relentlessly.
In today's world, God's daughters are measured by their words, by the way they dress. They are measured and weighed, by what kind of education they received, by whom they marry and how many children they have, and they're measured by the scale and the size of their clothes. But God never intended for His daughters to be defined this way.
To be a daughter of Christ is to be valued, loved, and cherished simply because He loved you first. Simply because you are a daughter of Christ. John reveals a beautiful truth to us in his epistle to the believers. In 1 John 3:1, he calls us "children of God." This means we are wanted and cherished. As a believer in Christ, we have been adopted into the family of God and have been "born of him" (verse 29).
Our Identity as Daughters of Christ Is Found in Christ Alone
Let's take a moment to wrap our minds around this. You and I, the sinful human beings that we are, have been bought by the blood of Jesus Christ and adopted into God's family as one of His own children—His heirs.
A daughter of Christ is anyone who puts their faith and trust in Jesus' life, death, and resurrection. A daughter of Christ seeks to live according to His will outlined for us in the Bible. We are given the title of His children regardless of our ambition, title, or status because He first loved us. This is our identity; we are His poetry. God specifically designed you for His good works, "For we are God's handiwork, created in Christ Jesus to do good works, which God prepared in advance for us to do," (Ephesians 2:10).
Regardless of the kind of earthly father we were born to, we have a heavenly Father who is mighty, holy, sovereign, and jealous for our hearts. Let's take a look at what Scripture reminds you and I:
I am safe – securely protected by my loving Father (John 17:11).
I am deeply loved—God gave up His only Son for me (John 3:16).
I am pure – made clean by the forgiveness and redemption of a Savior (Ephesians 1:7-8).
This also means you have several benefits as the child of God based on Romans 8:15-17,
"For those who are led by the Spirit of God are the children of God. The Spirit you received does not make you slaves, so that you live in fear again; rather, the Spirit you received brought about your adoption to sonship. And by him we cry, "Abba, Father." The Spirit himself testifies with our spirit that we are God's children. Now if we are children, then we are heirs — heirs of God and co-heirs with Christ, if indeed we share in his sufferings in order that we may also share in his glory."
Photo Credit: © Getty Images/Design Pics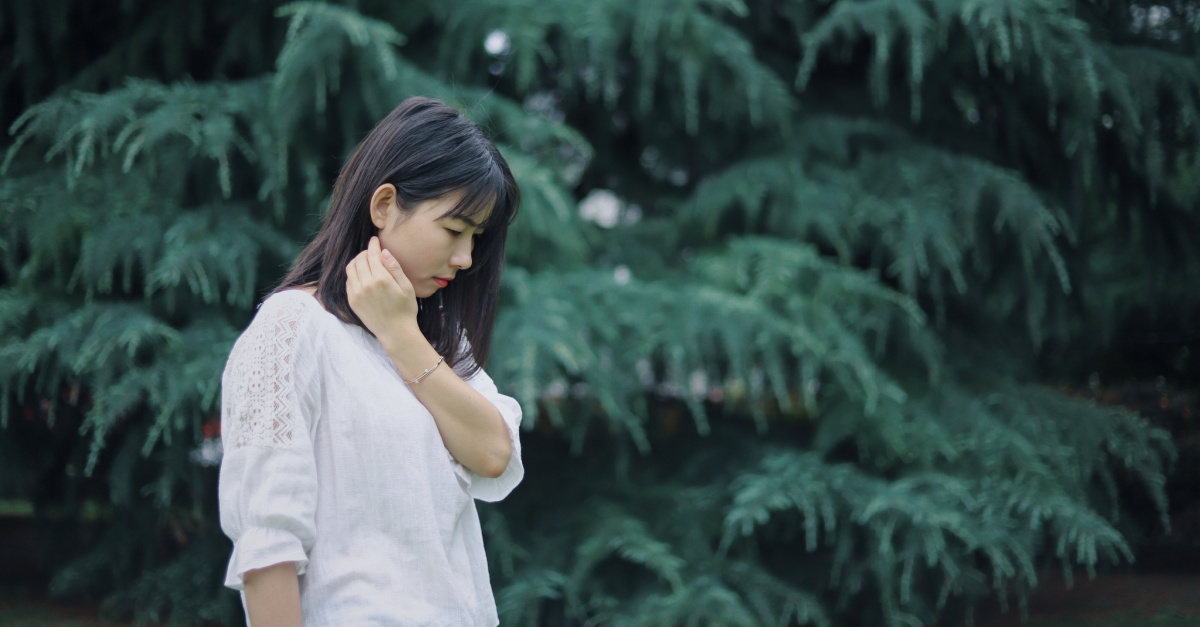 As a Daughter of God, You Are Never Alone
That's right sister, you will never be alone again. Being a daughter of Christ means that you have a forever father in Heaven. Someone who is dependable, someone who will not leave you or forsake you, even if you disappoint Him time and time again. You are now a part of a forever family.
His Word reassures us: "Fear not for I am with you…yes, I will help you; yes, I will hold you up and retain you with My right hand of rightness and justice," (Isaiah 41:10).
As a Daughter of God, You Have the Right to Come Before Him
You have the right to approach the throne of God and He wants you to approach confidently. Your heavenly faith is full of both power and compassion. He is beckoning you to draw near to Him today so that He can offer you grace, wisdom, mercy, and help.
"Let us then with confidence draw near to the throne of grace, that we may receive mercy and find grace to help in time of need." (Hebrews 4:16)
As a Daughter of Christ, You Have Assurance
When we cry out to Abba, we have the assurance the Holy Spirit comes to our side. This means we have our helper and our father in our time of need. Whether we are crying out in the middle of the night or we are praising Him in the day, we can be confident, He is with us. We know he will never leave us. This means we know we can trust Christ. We have his promises. We see our lives changing and growing in Him and through Him.
"The Spirit Himself testifies with our spirit that we are children of God." (Romans 8:16)
As a Daughter of Christ, You Have Authority
When you made Jesus Christ the Lord of your life, Colossians 1:13 says you were delivered from the power of darkness. We know our authority comes from the King of Kings. After Jesus defeated death, He secured power and authority and He freely gives to those who would believe in Him–you and me. This means no matter the enemy, you have the power and the authority to take the Word of God, the name of Jesus, and the power of the Holy Spirit to fight your battles.
"Behold, I have given you authority to tread on serpents and scorpions, and over all the power of the enemy, and nothing shall hurt you." (Luke 10:19)
Trust in the One who wants you to not only live life but to live it with a flourishing abundance. He knows you will walk through trials and valleys, and He promises to walk you to victory. Know that His Word is true, honest, and you can lean on all of His promises.
Related Resource: Listen to our FREE podcast, Faith Over Fear! You can find all of our episodes on LifeAudio.com. Listen below to our latest episode on God as our Father:
Photo Credit: © Unsplash/Raychan
---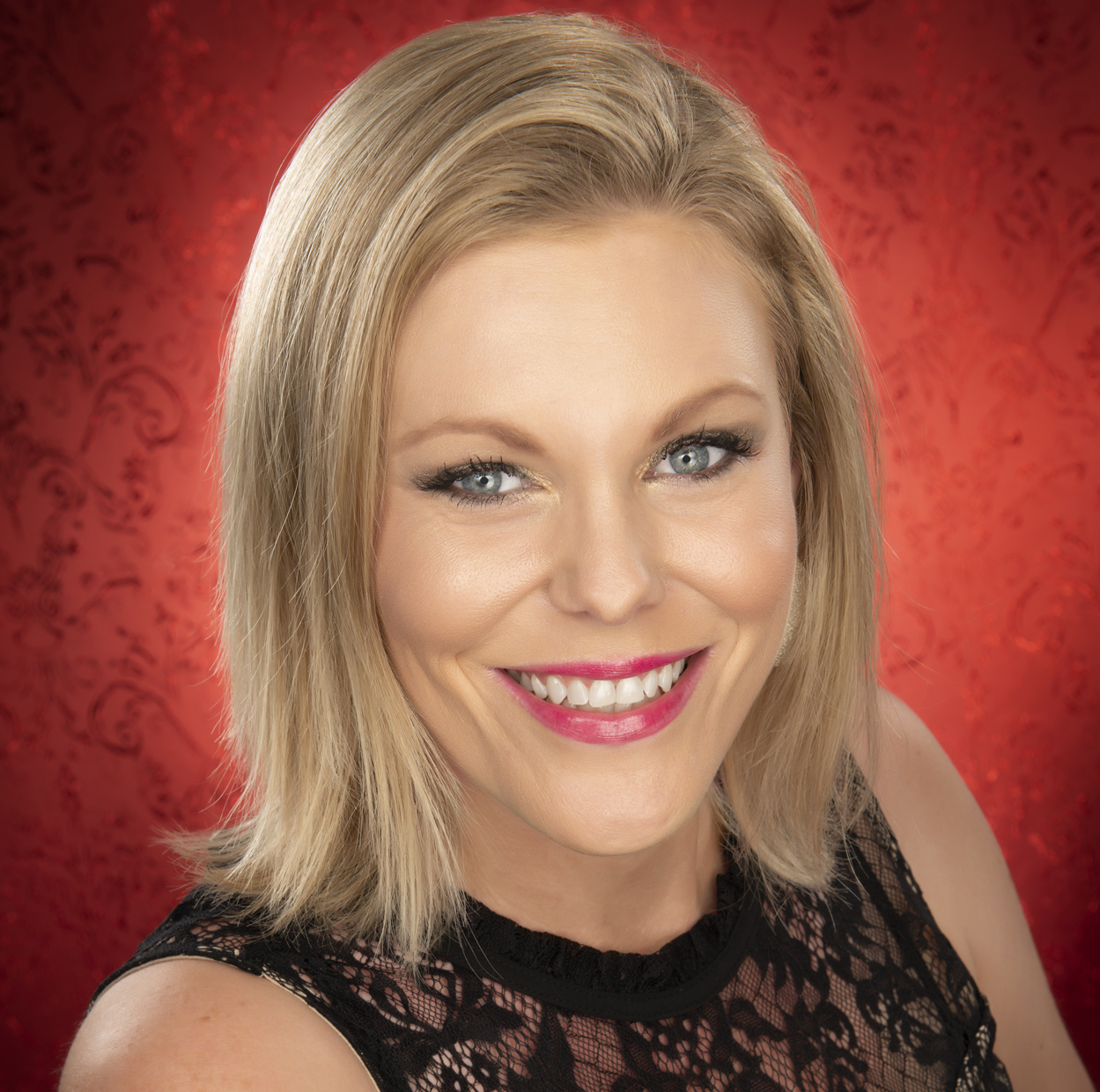 Heather Riggleman is a believer, wife, mom, author, social media consultant, and full-time writer. She lives in Minden, Nebraska with her kids, high school sweetheart, and three cats who are her entourage around the homestead. She is a former award-winning journalist with over 2,000 articles published. She is full of grace and grit, raw honesty, and truly believes tacos can solve just about any situation. You can find her on GodUpdates, iBelieve, Crosswalk, Hello Darling, Focus On The Family, and in Brio Magazine. Connect with her at www.HeatherRiggleman.com or on Facebook.
---
Want more interaction with the women of iBelieve? Join our fans, writers, and editors at the iBelieve Facebook group, Together in Faith, for more videos, stories, testimonies, prayers and more. Visit here to join the community!
---
---