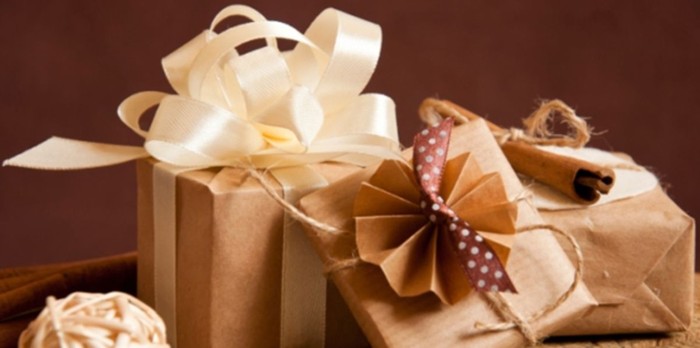 With a little planning and creativity, it is possible to gift thoughtfully this holiday season while keeping both your loved ones and your wallet happy.
Christmastime is here again. Wreathes hang on every door, Christmas trees light up half the windows on your block, and you have plans to attend a holiday party every weekend from now until Christmas Eve. There's also that pesky gift list that seems to get longer every day. (How did it get that long, anyway?)
Of course, your family is first on the list followed by your close friends. Your boss is a given, and your whole office is having a holiday celebration; you can't possibly show up empty handed. Then there's your hairdresser, your kids' teachers, your babysitter, the ladies in your book club, and your sweet neighbors down the street. By the time you've finished counting everyone up, your list is longer than your kids' list to Santa.
When they sang "silver and gold", they weren't lying.
Come January 1st, your hope is that your credit card statement doesn't exceed your child's college tuition, but how do you survive the holiday season without breaking the bank? There are many ways to give thoughtfully this holiday season without going broke.
Plan Ahead: Christmas gifts are probably the last thing on your mind when the seasons change and the air gets crisp, but planning ahead makes gift buying more manageable and saves you time and money. Before the start of each holiday season, I make a list of everyone I really want to give a gift, including family, close friends, and a few select others. Beside their name, I write down as many gift ideas that I can think of. I don't really limit myself at this point because with a wide range of ideas to look over, I can get a good idea of what the person really likes and what I can practically afford. After I have written down multiple ideas for each person, I go back through and start pruning. For example, I can't truly afford to give my parents a vacation to California. (In their dreams!) Cross it off. I can, however, afford a coffee table book about the West Coast. I keep working through, adding ideas here and there and crossing off others. Soon enough, I have a workable, manageable list that will help guide my shopping.
Think Quantity, Not Quality: This may sound really backwards, because who wants to be known as the girl who gives a lot of a really bad gift? Nobody wants that title, but bear with me. Sometimes it can be appropriate to give several smaller, less expensive gifts rather than one large, expensive gift. For example, a gift bag with a jar of sweet smelling soap, a pair of pretty earrings, and a small box of chocolates is a wonderful gift and especially fun to open if each gift is wrapped individually. Two of my close girlfriends and I have been doing what we call "Bestie Christmas" every year since we met in college. We get each other fun stockings and fill them with relatively inexpensive gifts. A homemade mix CD, a gift card to our favorite coffee shop, a bottle of nail polish, a travel size bottle of lotion, a cute bracelet, an ornament. We have the best time diving into our stockings and pulling out sweet, thoughtful gifts. Several $3-$5 gifts are much more doable than one large $50 present, and I'll bet the recipient will love feeling "showered with gifts" by having multiple packages to open.
Handmade Not Store Bought: One of the ways I show people I love them is to bake for them. I love to be in the kitchen mixing flour and sugar and measuring cinnamon. When I have someone specifically in mind, my pleasure is all the more exceeded. To give a handmade gift is to give of your time and of your talents; it is to tell someone you care about them in a creative, inspired way. When your gift homemade, it also generally costs less money, and the ingenuity that goes into making the gift is half the present. Do you knit? If so, a fuzzy, woolen scarf is a perfect way to say Merry Christmas. Do you like to make jewelry? A bracelet, necklace, or pair of earrings would be a wonderful present for any lady on your gift list. A homemade gift speaks volumes because the recipient knows that what you have made for them took time, and chances are, you were thinking about them while you were making it. Stretch your creative muscles, and try a project that you think will be fun to make and also fun to receive.
Time Well Spent: Truly underrated but perhaps the most thoughtful of all gifts is the gift of time. We are a society that is on the move; it's always go time. Because of this fast-paced attitude, does it not catch you slightly off guard when someone, say a co-worker or a casual acquaintance, takes an extra minute to have a real conversation with you? It's almost foreign. Many times throughout my week I find myself almost literally running through my day, as if I'm in a race with myself to see how much I can accomplish before the sun sets. How nice it is when I have a chance to sit and just be for a couple of hours.
Think about a few people on your Christmas list who could really use the gift of time this holiday season. Buy a cup of coffee for a friend, and spend a Saturday morning in good conversation together. Invite your next door neighbor's kids over for the afternoon, and allow her to have a few hours of peace and quiet to herself. Let your husband take the afternoon off from yard duty; the grass can wait another day. Giving the gift of quality time is proof that giving gifts doesn't have to equal big bucks.
The holidays are a joyous time of the year. There is a feeling of love in the air, a sense of general goodwill and cheer, and most importantly as Christians, we celebrate the birth of our Savior, Jesus Christ. It is very easy to get caught up in the shopping and the spending of the Christmas season, but before you head out the door to the nearest shopping plaza, take some time to create some guidelines. With a little planning and creativity, it is possible to gift thoughtfully this holiday season while keeping both your loved ones and your wallet happy.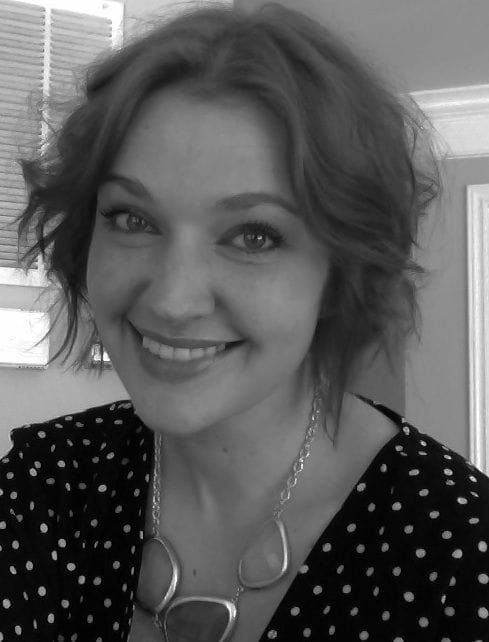 Lacey Ostoj is a twenty-something living in Durham, NC. She loves hanging out at coffee shops, crafting up a storm, and trying new baking recipes. She loves Jesus and enjoys encouraging others through her words. You can find her at humming-right-along.blogspot.com, where she documents daily life.
---
---