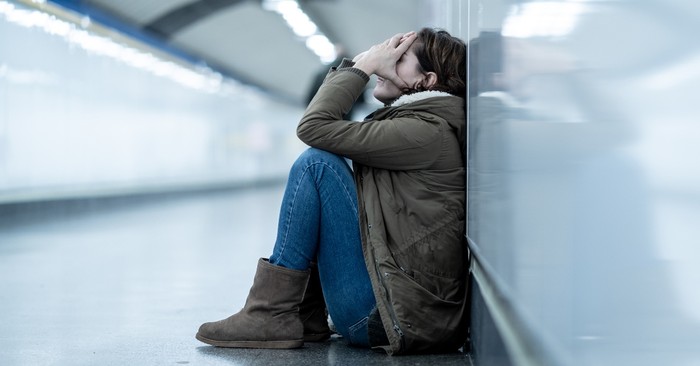 Anxiety attacks can happen at any moment. Sometimes we know the trigger, sometimes we don't. All we know is suddenly our chests constrict, it's hard to breathe, and the desire to curl up in a ball to hide from the world becomes too overwhelming to ignore. 
It's a fight to claw our way back to peace, and honestly, that ability to fight often feels beyond our means. I should know. Anxiety is a regular struggle for me. However, hope is possible by preparing for anxiety beforehand and then acting upon a battle plan when it strikes. 
Photo Credit: © Getty Images/Sam Thoman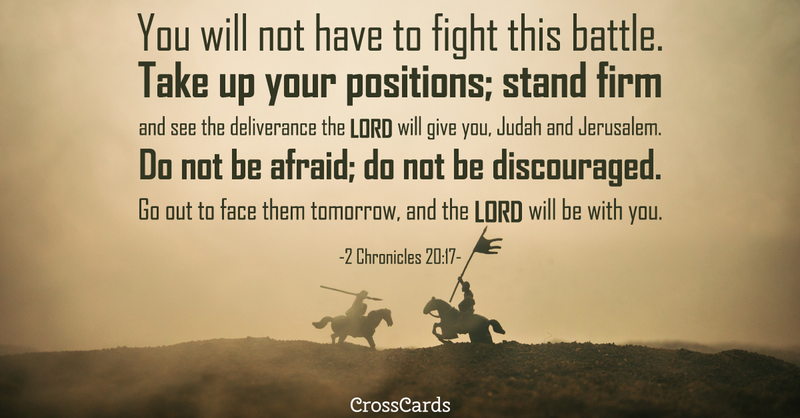 You Can Be Prepared
Did you know one purpose of military training is to teach muscle memory? Muscle memory is the ability to reproduce a particular movement without conscious thought. This is critical in situations where fight or flight is a factor.
By preparing for an anxiety attack before it happens, you will be able to reach for the weapons needed to bring relief, even when you don't feel capable of moving.
Design Credit: Bethany Pyle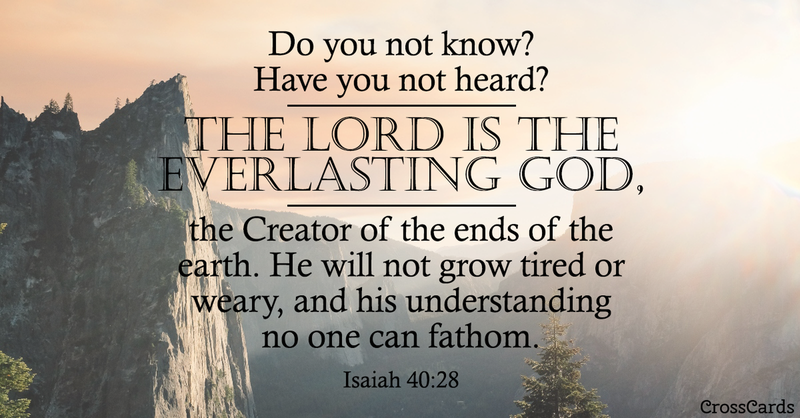 Weapon #1: Bible Verses
This may sound like the Sunday School answer, but God's word is literally a part of the armor of God (Ephesians 6:11-17). We are commanded to suit up in order to fight against the spiritual and mental tactics of the Devil. Our strongest weapon? The Sword of the Spirit, which is God's word.
Equipping yourself with the sword of the Spirit can come in several forms. Memorization is the one most often pushed, and with good reason. When God's word is written on your heart, it can rise up at unbidden moments, much like muscle memory, to aid you in your struggle. You do not have to rely on having a Bible handy or knowing where to look for a helpful verse. The Spirit will sort through your stored weapons and draw exactly what you need.
However, the Spirit cannot draw from what you do not have stored. So set in your heart as much Scripture as you can. Even if you forget the words and where to find them over time, they will rise to defend you as needed.
Another form of equipping yourself with Bible verses is to literally carry them on your person. This is more than having a Bible App on your phone. Have carefully selected verses already written out in such a way that you can flip through them as needed to find reassurance.
A friend gave me a miniature set of index cards held together by a book ring to help carry my verses. On each card, I wrote a verse that spoke to me during Bible study time. When not adding to the cards, the Bible verses are attached to my purse so that when I am out and anxiety strikes, I have verses I can read and speak aloud to fight back. A digital version could be a collection of verse images stored on your phone or a list of verses in the notes app.
If you need some help finding verses, I recommend starting with the following and then move on to ones through which God speaks to you personally.
Psalms 37:23-34, 2 Chronicles 20:17, Isaiah 25:1, Isaiah 26:3-4, Isaiah 40:28-29
Design Credit: Bethany Pyle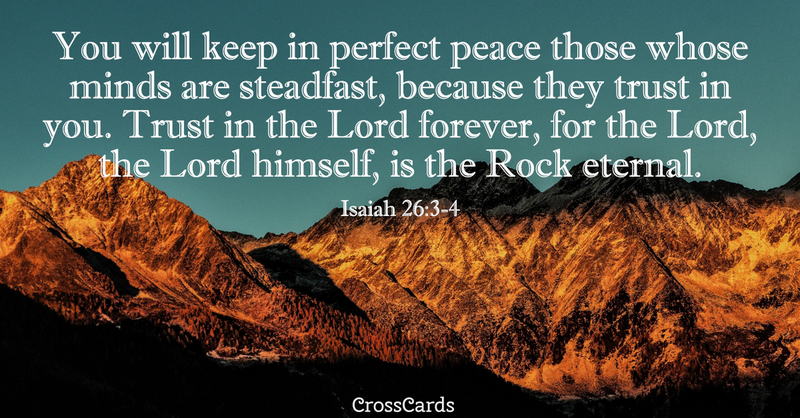 Weapon #2: Prayer
We cannot fight anxiety on our own strength. I love what Proverbs 21:31 says, "A horse is prepared for the day of battle, but victory comes from the Lord." The horse obeys its rider. It goes where he is directed, and the rider gets the glory for victory in battle. Each time you overcome anxiety, it is not because you were able to win, but because God led you to victory.
But the horse does not trust an unfamiliar rider during battle. To be able to trust God during the throes of anxiety, you have to have built that trust relationship with Him during the everyday.
Talk daily with God about the mundane in your life. Pray over your schedule. Ask to be sensitive to His working. Praise Him on your drive to work, for the front parking spot on a rainy day, and even the moody teenager who can't bear to get up in the morning. Turn those Scriptures into personal prayers. You will become more observant to His faithfulness and able to trust Him even when things didn't go as planned.
Take time once a week to write out a prayer to God. The act of writing slows you down and helps you to process through things at a deeper level. Talk about what you are struggling with, and with the beauty of the written word, you will have a visual of how God has spoken to you by the end. The way your prayer starts is not how it ends. God has a way of whispering to our hearts and redirecting our focus whether we are praying aloud, silently, or writing the words out.
Prayer is a key weapon at our disposal. Don't let it get rusty. Our trust in God wanes whenever we don't take the time to nurture that relationship.
What if you don't know what to pray? Just talk. You can't mess it up. Romans 8:26 says, "In the same way the Spirit also joins to help in our weakness, because we do not know what to pray for as we should, but the Spirit Himself intercedes for us with unspoken groanings."
The amazing thing about prayer and studying God's word is that over time He will teach you all you need to know.
Design Credit: Bethany Pyle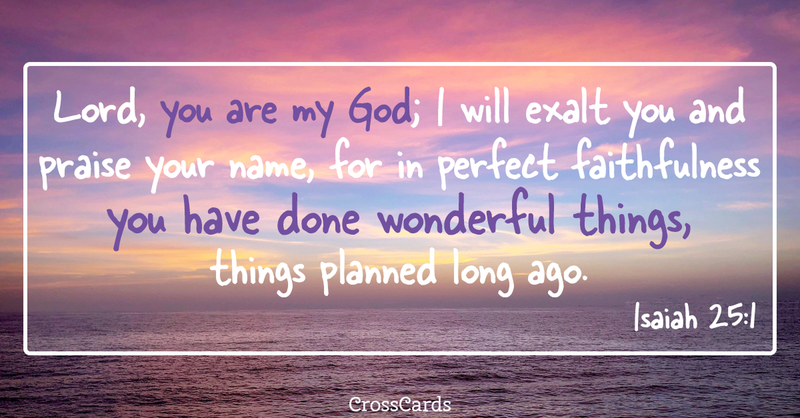 Weapon #3: Worship
Part of the problem with anxiety is a focus on self. All we can see are our fears, failures, and areas of lack. When we take the focus off of self and place it on the One who is Perfect, we begin to realize this is an emotion which will pass. God, however, remains steady forever.
Create a worship playlist on your favorite music app. Turn it up, sing the words, and turn your eyes to the Creator. Pay attention to the lyrics of the songs you choose. Make sure they are focused on who God is and what He has done. There are worship songs in almost every genre, so no matter your preference, you can find something to help shift your focus.
Design Credit: Bethany Pyle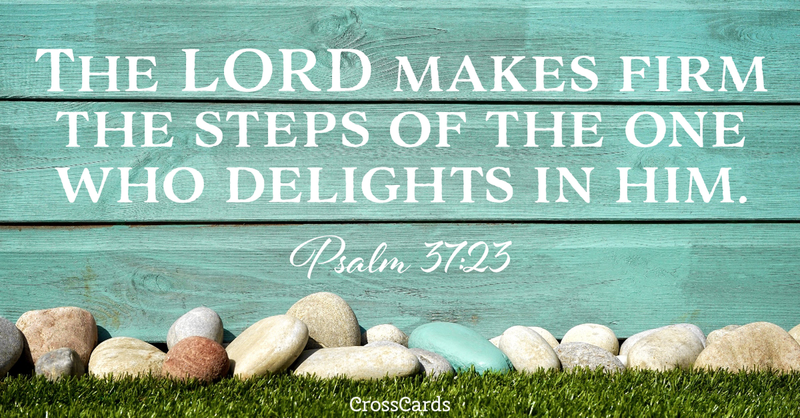 What to Do in the Moment
When anxiety strikes, reach for those weapons.
Grab your Bible verses and begin reading them aloud. Yes, aloud. The spoken Word is powerful and helps to drown out the feelings which are overwhelming. More than once, I have pulled into a parking lot and shouted Bible verses to myself in order to calm the anxiety. If that is what it takes, do it.
Get on your knees, lie prostrate, curl up in a ball, or grab your prayer journal. It's time to turn to the One who offers peace beyond all understanding. Pour out those emotions to Him. Own them. Ask Him to take them and change them with His grace. Pray for that peace to overwhelm you. Reflect on His past faithfulness, even if you have to go to Psalm 33 to be reminded of specific events.
Still struggling? Crank up the worship music. Sing and dance for the Lord. He is Good. He is faithful. He is deserving of all glory, honor, and power. Remind yourself of who He is.
Design Credit: Bethany Pyle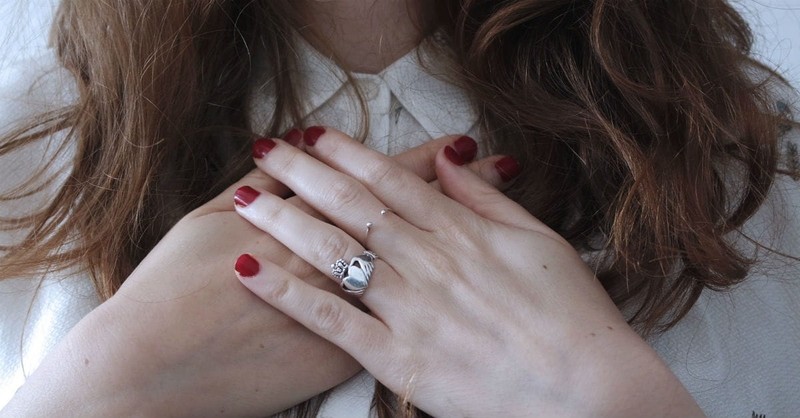 Hold on to Peace
Once you feel peace, it can be a fight to maintain it. Captivate any thoughts that turn you toward anxiousness and battle with those Bible verses, prayers, and worship. Eventually, the anxiety will pass, and you can say, "Thank you, God, for another victory."
Until the Lord returns, or you join Him in heaven, there will be more battles. Continue to train. Build that muscle memory. Victory is in the Lord.
---
Crystal Caudill is a wife, caregiver, mom of teen boys, historical romance author, and prayer warrior. She isn't perfect but she strives to grow in God and encourage others in their faith journeys every day. Learn more about her and her writing at http://www.crystalcaudill.com.
Photo Credit: Unsplash
Originally published Wednesday, 19 February 2020.
---
---