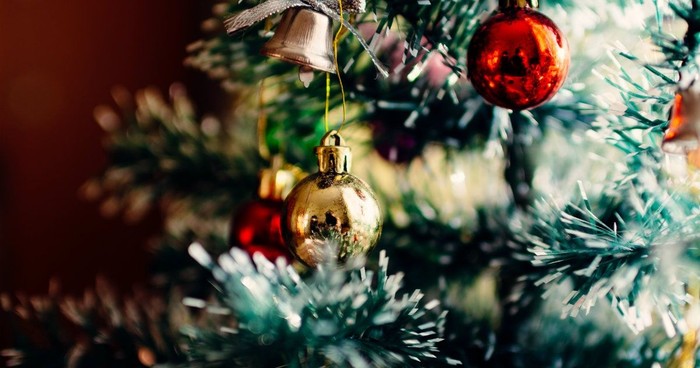 What happens when your Christmas isn't what you hoped it would be? Is there still a reason to celebrate?
From the outside looking in, it was a picture-perfect Christmas Eve celebration. The night began with a feast of juicy prime rib, twice-baked shrimp potatoes, green bean casserole and freshly baked bread. After stuffing our faces, my husband's younger cousins left to play in the game room downstairs while the adults cleaned up the kitchen.
Just beyond the dining room, a glistening fireplace crackled and illuminated the tree, which had been decorated with ornaments of every color, shape and size. Neatly wrapped presents just waiting to be opened lined the floor and spilled over into the living room.

The house was full of joy, laughter, life and love.
It was the kind of Christmas celebration people dream about. It was the kind of night of which anyone would enjoy being a part. And yet, for the life of me, I couldn't enjoy myself.
Instead of feeling joy, laughter, life and love, all I felt was pain.
Let's rewind to October, two months before this family gathering.
I'd been waiting months for my doctor to call me with a diagnosis, but when my phone finally lit up with his number, I suddenly didn't want to know. I debated letting the call go to voicemail, but decided to pick it up anyways on the second to last ring. I knew I'd have to face the music eventually.

"You have an incurable connective tissue disorder called Ehlers-Danlos Hypermobility," he said. "Currently, your jaw is fully degenerated as a result. The damage is irreversible without reconstructive surgery."
Wonderful, I thought to myself.
"And the physical pain I'm dealing with on a daily basis?" I asked.
"I'm sorry. There's not much we can do outside of medication and a few alternative therapies," he replied. "The best thing you can do is limit stress in your life to prevent severe pain flare-ups."
Fast forward to Christmas Eve, just eight weeks later. It's a holiday that's supposed to be merry, bright and marvelous— in a word, utterly spectacular.
There are traditions to follow. Cookies to bake. Special recipes to make. Trees to decorate. Wreaths to hang. Shopping malls to scour. Presents to wrap. Stockings to hang. Family members to impress. After all, that's what Christmas is all about, right? Or at least, that's what we — myself included — have made Christmas out to be.
That's why I was so upset last Christmas. Because, while my family members were making picture-perfect memories together, I was lying on the couch nursing a severe pain flare-up. Every ounce of my body hurt. My jaws, face, neck and back felt like I'd been hit by two semis.
In my mind, Christmas was ruined.
I didn't have the energy to participate in the joyous activities. I didn't even have the brain space to engage with people. For the first time in my life, Christmas had failed to meet my expectations, and I was frazzled and furious.
It's been two millennia since the world's first Christmas celebration, and somewhere along the way, in our striving to have the "perfect holiday," we've successfully made Christmas less about Jesus and more about ourselves.
We want and feel like things have to be perfect, and we work to make them as flawless as humanly possible. But what happens when things aren't perfect?
What happens when your Christmas isn't what you hoped it would be? Is there still a reason to celebrate?
I wouldn't wish my condition on anyone, but in a way, I'm thankful for it because it's taught me a lot of things, especially about how to celebrate Christmas well.
December 2015 was one of the most painful months of my life. I despised my condition. I despised myself. And, though I'm not proud to admit it, I kind of despised the world.
My heart grew bitter because suddenly, my life was the furthest thing from picture-perfect, and I knew there was a possibility that would never change.
After celebrating with my husband's family on Christmas Eve, I closed my bedroom door and cried for almost an entire hour. I grieved the loss of having the perfect Christmas. I grieved the loss of the woman I once knew. But I also grieved over how self-focused I had let Christmas become. I prayed:
Lord, thank you for reminding me of the true meaning of Christmas. It's not about having everything be flawless and fun. It's not about getting the right presents. It's not even about being with family. It's about you. It's about the hope, love, joy and peace that is found in you and you alone. It's about celebrating your birth and the fulfillment of God's promise to us — that He would redeem and restore us through your death and resurrection. Forgive me for making Christmas about myself and all the traditions that go along with it. In my suffering, I see that none of those things truly matter anyways. I don't need a perfect Christmas. I need a perfect Savior. And that's you. Thank you, Lord Jesus. Thank you. Help me remember to make Christmas more about what you've done, and less about what I do.
If you've ever experienced a Christmas that was less than what you hoped it would be, you know exactly where I'm coming from. You know how stressful and disappointing that can be.
Maybe, as you're reading this, you're afraid that this year is going to be a flop, too. You're worried about your in-laws. You're worried about getting your decorations up. You're worried about not having enough money to buy everyone presents. You're worried about that test you just had at the doctor's office. You're worried you won't have anyone to celebrate with.
Take heart, sweet friend. No matter what happens on Christmas Day, there is still a reason to celebrate.
Christmas is not about creating a picture-perfect memory. Christmas is about cultivating and cherishing the spirit of hope, joy, peace and love that came and dwelt among us.
Christmas is not about getting everything we want. It's about Jesus giving us everything we need.
The more we start to embrace this reality, the freer we will be to enjoy Christmas for what it really is — an invitation to come as we are and accept the gift of new life, given to us in the form of a baby in a manger more than 200 decades ago.
Image Credit: Unsplash.com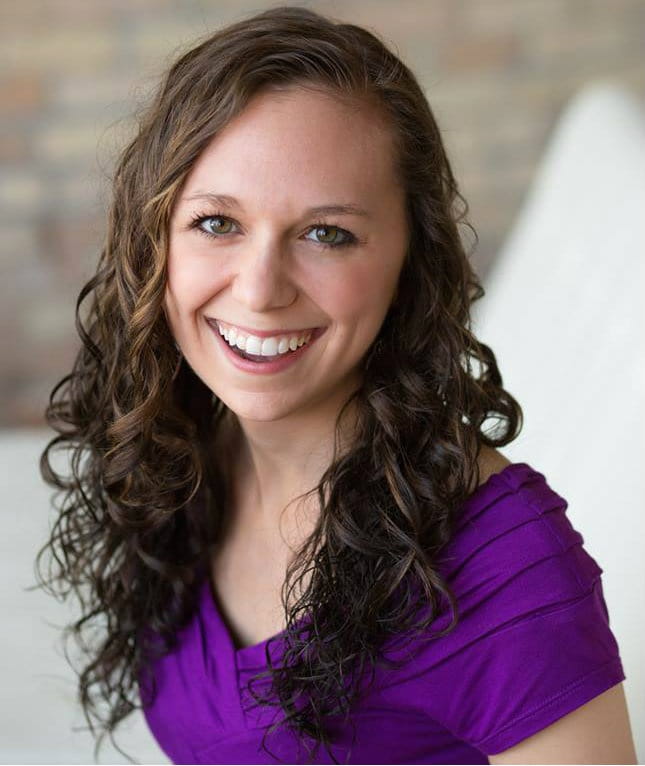 Lauren Gaskill is an author, speaker and host of the Finding Joy podcast. She writes at LaurenGaskillinspires.com and is in the process of publishing her first non-fiction inspirational book. When she's not writing, Lauren loves to cook, bake and go on hikes with her husband and Cavalier King Charles Spaniel, who is affectionately named Reese after Lauren's favorite candy — peanut butter cups.
---
---