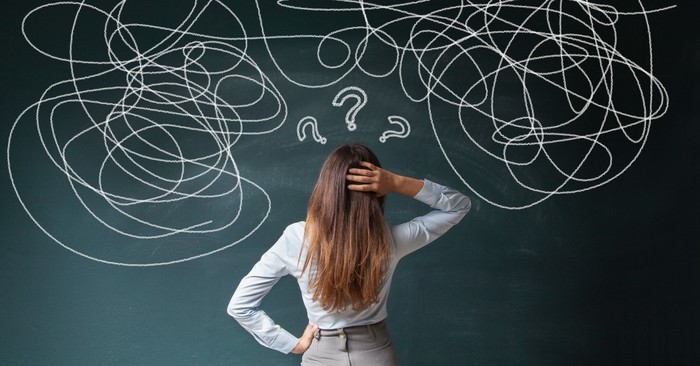 In our fast-paced culture, finding balance can feel nearly impossible. There is so much pressure to fill up every moment of our day. Achievement can easily become our god. Balance is something we all aspire for while testing out ideas like minimalism, meditation, and more.
Where do we draw the line between the positive stress that comes with meeting goals and being productive and the bad stress that comes when we live our lives with no margin? 
The Bible tells us as believers we are called to be people of rest. Matthew 11:28 says, "Come to me, all you who are weary and burdened, and I will give you rest."
God desires we live balanced lives not burdened ones.
When we live like the weight of the world lives on our shoulders, we are carrying a burden that is not ours to take. God wants us to give to Him the heavy things from our lives. 
However, good stress is important for our well-being, too. Dr. Micheal Genovese says this about good stress, known as eustress:
"Eustress helps us stay motivated, work toward goals, and feel good about life."
Our goals and dreams are an important part of us finding purpose and joy for our lives. But how then do we determine if we have lives filled with good stress or bad stress? And if we are burdened by bad stress, how do we gain balance for our lives?
Photo Credit: ©GettyImages/eternalcreative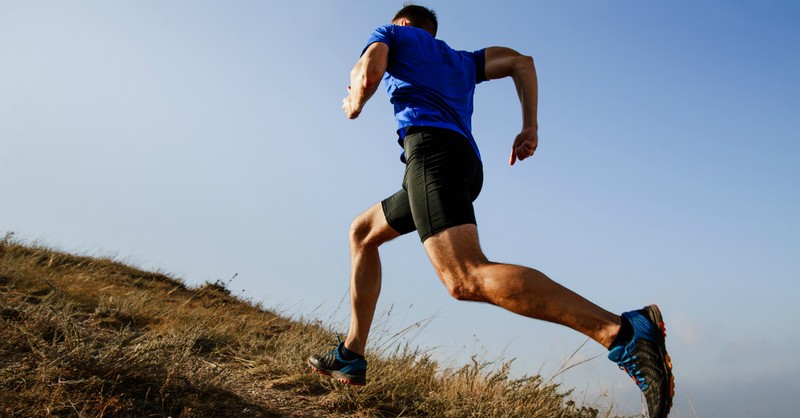 What Is Good Stress?
Good stress is often referred to as eustress. It happens when we get excited, our pulse gets faster, and our hormones start pumping but there is no fear or threat associated with this kind of stress. We may experience this on an exciting ride, on a date, or when we exercise. This sort of stress invigorates us!
Good stress typically comes when we are doing something we enjoy or elect to do on our own accord. Traveling is an example of good stress. Navigating airports and unfamiliar terrain is not easy but these experiences expand your world and usually are experiences that enhance your life.
Taking on a new hobby or starting something new such as a new job or business almost always comes with challenges but if it's something you feel excited to tackle, then these challenges just help grow resilience in you.
Big life changes like getting engaged, married, having a child, or a promotion usually come with stress. The joy these experiences add to your life can ultimately outweigh the overwhelm of the stress they bring.
One of the primary benefits of eustress is that it helps grow resilience in us. Unfortunately, this is a trait we have to cultivate in our lives. This resilience helps us stay emotionally healthy when we face difficulties. We need this skill so we are able to face our harder days well.
Workouts involve good stress. They aren't easy, but they result in healthier minds and bodies.
Photo Credit: ©GettyImages/sportpoint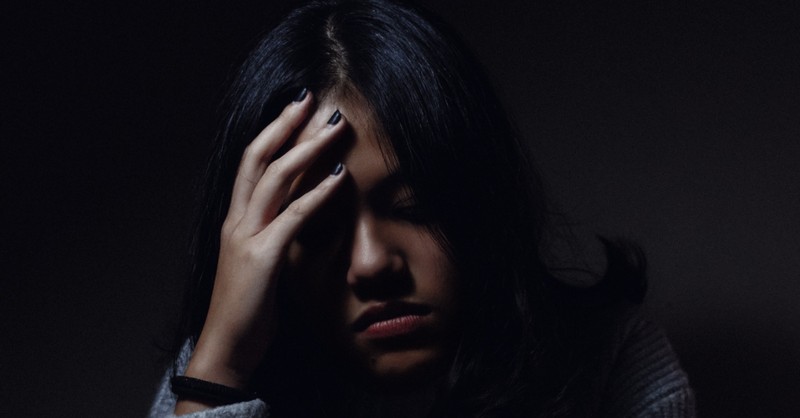 What Does Bad Stress Look Like?
Bad stress is also often called distress. The thing that makes good stress and bad stress so hard to balance in our lives is that too much good stress can become bad stress! Our bodies are not made for chronic or constant stress. Chronic stress (or stress that you feel on a daily basis) increases the likelihood that you will struggle with things like anxiety and depression.
Even if what we are putting our efforts into excites us, we need to be in touch with our limitations. For me, early motherhood was full of moments where the good stress of caring for my babies easily slid into the category of distress.
I found so much joy in loving and caring for my kids, but when days turned into weeks and then months of the constant stress of sleeplessness, attending to cries, and very few breaks for Momma, my mind and body began to strain.
No matter how excited we are to be able to "get to do something," if we don't give ourselves proper rest, the stress these endeavors bring will start to leave us feeling overwhelmed or depleted.
Some signs that you are experiencing distress:
- You notice that you are easily agitated
- You are having trouble winding down at the end of the day
- You are experiencing feelings of failure or low self-esteem
- Consistent negativity in the way you are thinking
- Fatigue
- You find yourself starting to generally feel unwell
When we start experiencing these things, we need to begin taking inventory of our stress levels and start making adjustments. Living with acute or chronic bad stress in our lives has been shown to make existing issues worse. Finding balance is an essential element of living healthy lives and being good stewards of the bodies we have been given.
Photo Credit: ©Unsplash/Anh Nguyen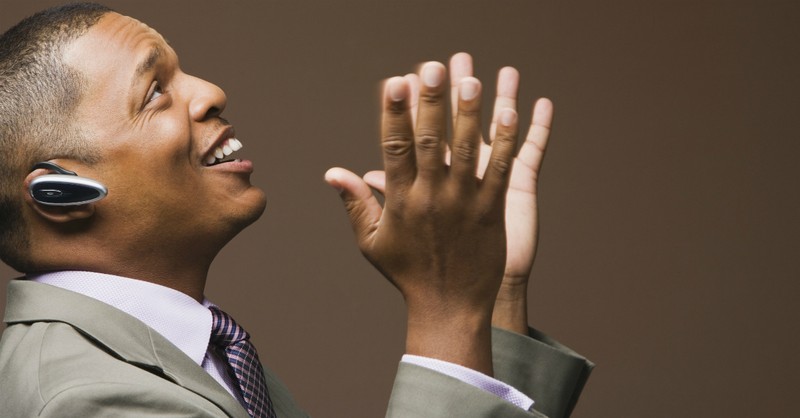 Seeing Your Stress the Way God Sees You
Investing in your own mental and physical well-being is important. For many of us guilt can stop us from taking care of ourselves. God loves you and desires you to be well-cared for. Jeremiah 31:3 says, "The LORD appeared to us in the past, saying: 'I have loved you with an everlasting love; I have drawn you with unfailing kindness.'"
Guilt for doing the things that help you be the best version of yourself is not a part of God's heart for you.
Asking for help from others when working to discover what is going to help you live a balanced life can be extremely powerful. Consulting friends, a counselor, talking to your spouse, or even a doctor to get insight on ways to combat the distress in your life is appropriate.
Often we need the insight to help us see our own blind spots. One of the signs of stress is not being able to see things clearly. When we find ourselves lost in our own circumstances, we need to call on others to help us through.
It's important to be vigilant about keeping these measures in place in your life. Stress never goes away! It just reinvents itself in your daily life.
Once you find the things that help you in guarding your heart, you have to keep them in place in your life or you will once again start to feel overwhelmed. Enlist the accountability of your friends or family to help you stay committed to doing the things that help the good and bad stress of your life.
Photo Credit: ©GettyImages/Terry Vine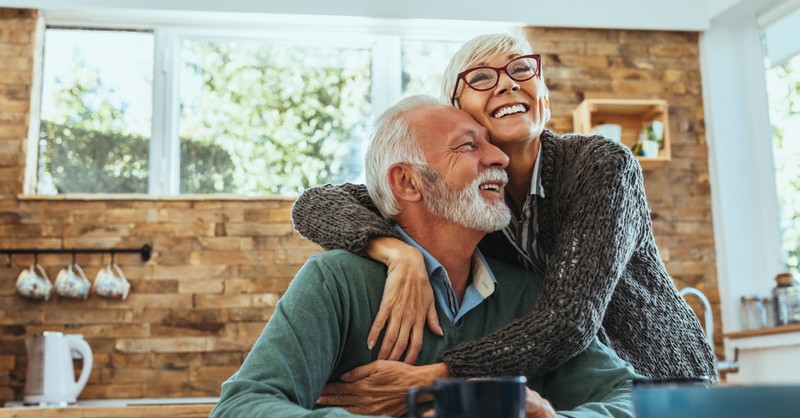 4 Practical Ideas to Manage Your Stress
1. Figure out what is causing your stress. Journaling as you go through your day and noting things that seem to be causing you to feel anxious or overwhelmed can help you pinpoint things that you need to change. Once you identify your stressors, think through ways you can better handle these things. It could be an attitude change, a role change at work, or maybe just taking a step back from this commitment.
2. Cultivate relationships you can rely on. Sometimes relationships can be a source of stress. If this is the case, it may be time to establish new boundaries. On the other hand, healthy relationships can be a great source of comfort when you are feeling distress. Identify a trusted friend (or several) you can ask for prayer when you're feeling stretched thin. Or, confide to your spouse that you are having a hard time. Let these people carry some of the stress you are feeling alongside you.
3. Find things that you can do to help you de-stress. When we don't allow ourselves the space to process our stress, we begin to experience more anger and frustration in our daily lives. Some ways to process include prayer and meditation, walking, exercise, journaling, stretching, and more. If we want to be those who live by the fruits of the spirit we need to make sure we take the time to let go of the stress that brings out the worst in us.
4. Get proper rest and get professional help when you need it. Sleep matters so much! When we don't get proper rest, we are so much more likely to experience mental health issues. In my own experience, most of the anxiety and depression I experienced as a new mom resolved once I was able to get proper rest.
Beyond that, God desires us to be free! 2 Corinthians 3:17 says, "Now the Lord is the Spirit, and where the Spirit of the Lord is, there is freedom." If you find yourself in a chronic battle with stress, anxiety, depression, and more it is time to reach out for professional help.
God desires you to live a joy-filled life and while we all go through difficult seasons, constant distress should not be our "normal."
Ultimately, the quest for balance involves seeking peace for our minds, bodies, and homes. John 14:27 says, "Peace I leave with you, My peace I give to you; not as the world gives do I give to you. Let not your heart be troubled, neither let it be afraid."
God's gift to us is access to peace, no matter our circumstances. May you find His peace as you draw lines to help you avoid a life overwhelmed by distress.
Related Articles:
Are Christians Safe to Embrace Meditation?
10 Powerful Christian Meditations to Use Daily
7 Prayers to Create Calm in the Midst of Stress
7 Beautiful Prayers for Strength for a Friend
Need Bedtime Peace? 10 Verses to Help You Sleep
Does 'Come to Me All Who Are Weary' Still Promise Rest for Me Today?
Photo Credit: ©GettyImages/Bernardbodo
Originally published Tuesday, 23 June 2020.
---
---