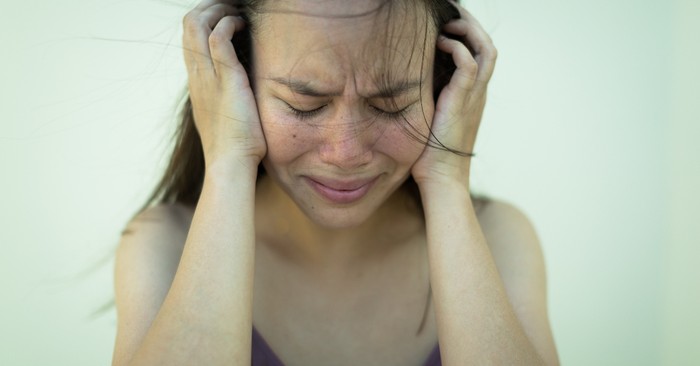 Life feels out of control, and you are yearning to take hold of something. What you need to take hold of is Jesus.
Let's be honest; sometimes, it can feel as though our life is spinning out of control. Naturally, as human beings, we desire control. We want to have comfort in knowing when and where things will happen. To an extent, we have a certain amount of control, yet there are many times when we feel life isn't something we can manipulate for our wants and needs.
If you are struggling with these feelings, here are five ways to stay grounded when life feels out of control:
1. Trust God
One way to stay grounded when life feels out of control is to trust God. While I know this can sound basic, it is actually extremely helpful and true. When life feels out of control, we need to turn to God and trust Him. For the past several years, I have felt as though my life is out of control. I had thought once I graduated college, everything would be smooth sailing. Turns out, life only gets more challenging after college, and you no longer have the support system you had while you were in school.
After graduation, I felt lost and like everything wasn't going according to my plans. I didn't know where God was leading, and even after four years of college, I still wasn't sure what I wanted to be. Maybe you have also gone through a similar life experience, or you still are. Life feels out of control, and you are yearning to take hold of something. What you need to take hold of is Jesus. He is always there with you, and you can trust Him with your life's process.
Whether you are going through a mental health battle, grieving the loss of a loved one, or being exposed to an entirely new city, know that you can be grounded because God is in control. We like to think we can control everything, but we really can't. We make our own decisions and choices, yet God is the one who is ultimately in control, guiding our path toward His goodness and glory. Since God is loving, caring, and perfect, we can trust Him with the outcome of every situation, even if we don't understand it at the time. Turn to God and trust Him (Proverbs 3:5-6). He will help you stay grounded through this difficult, uncontrollable season.
2. Seek Help from Family and Friends
A second way to stay grounded when life feels out of control is to seek help from family and friends. When I say family and friends, I mean those you can rely on. Seek out those who have proven themselves to genuinely care about you and want the best for you. Maybe that is your sister, your brother, your mom, your dad, or your grandparents. These individuals can help you stay grounded when life feels out of control, offering godly, wise wisdom and encouragement.
For me, I always turn to my sister. She has been able to help me stay grounded many times when life felt out of control. Through her wisdom, she can point me to God and remind me that everything going on is only temporary. Even if the difficulty may last for many years, it will not endure forever. There will be a day in the future when we will be walking with God, and everything will finally be okay. Until that day, we will go through many things that throw our lives out of control, yet we don't have to let them drain the hope from our hearts.
3. Get Out in Nature
A third way to stay grounded when life feels out of control is to get out in nature. Going out in nature is one of my favorite things to do. A walk in the park, a hike in the woods, or a stroll through the neighborhood are all ways to get out of the house and enjoy God's handiwork. By getting out in nature, you can be grounded when life feels out of control because God has given nature a unique, peaceful way of bringing our attention back to Him, looking at His role as Creator in awe. If God can create beautiful gardens, trees, and sunsets, what makes us think that He can't create beauty from the difficulties we are going through?
Getting out into nature can also help us feel more calm and relaxed. As intriguing and addictive as social media is, it isn't always good for our mental health. It can even cause us to feel like our life is out of control on a more intense level as we compare ourselves to everyone else's highlight reels. When we compare our normal, everyday lives with flawless, edited pictures of influencers and celebrities, it can make our lives feel even more unstable. The next time you feel like turning to your phone when life gets hectic, get outside and talk to God instead.
As you are walking outside, take some time to talk with God. You will be able to feel His love in the warmth of the sun, the gentle breeze, and the songs of the birds. Getting outside will help clear your mind so you can better focus on talking to God in prayer. You don't have to get down on your knees to pray, but rather, you can talk to Him while you are walking, biking, or sitting under a tree. God is always ready to hear from you, and nature is a great way to open communication back to Him and help you feel grounded and better connected to the Creator when life feels out of control.
4. Practice Deep Breathing
A fourth way to stay grounded when life feels out of control is to practice deep breathing. Many people view deep breathing as cliche or not helpful; however, it is actually extremely helpful when you utilize it correctly. Deep breathing helps calm your nerves and brings your mind back into the present. It can help you become mindful of what's going on as well as it can help steady your heart rate. Deep breathing doesn't need to be overlooked because it is a great way to stay grounded.
I had to use deep breathing many years ago after I started having panic attacks as a teen. I was taught deep breathing to help me calm down and get grounded. It can truly help you get grounded and bring your worried thoughts into a place where you don't have to deal with them right away because when those thoughts are taken captive and held against the truth of God's Word, they don't seem as pressing and scary. You can learn to move them to the side and address them when you are ready. If you are feeling overwhelmed to the point that it is causing you anxiety or panic attacks, consider deep breathing and see if it helps you stay grounded.
5. Consider Therapy
A fifth way to stay grounded when life feels out of control is to consider therapy. Therapy isn't anything to be embarrassed about. In fact, I think it is a wonderful thing to do, and it shows you want to grow and better cope with what is causing problems in your life. I have personally been in therapy for many years now, and the therapist can equip you with the tools you need to be grounded when life feels out of control. While therapy isn't always an option for everyone, it is something to consider if your life is feeling extremely out of control and worrisome.
There is nothing wrong with going to therapy, and it's nothing to be ashamed of. It can help you better understand yourself—and if you work with a Christian therapist, it often helps you better understand and love God. Consider therapy and go for a few sessions. Try it out and see what you think. It could be just what you need to help in your struggles. Through therapy, you will be able to receive professional help that can help you stay grounded when life is feeling out of control.
Photo Credit: ©Getty Images/globalmoments
---
Vivian Bricker loves Jesus, studying the Word of God, and helping others in their walk with Christ. She has earned a Bachelor of Arts and Master's degree in Christian Ministry with a deep academic emphasis in theology. Her favorite things to do are spending time with her family and friends, reading, and spending time outside. When she is not writing, she is embarking on other adventures.
---
---