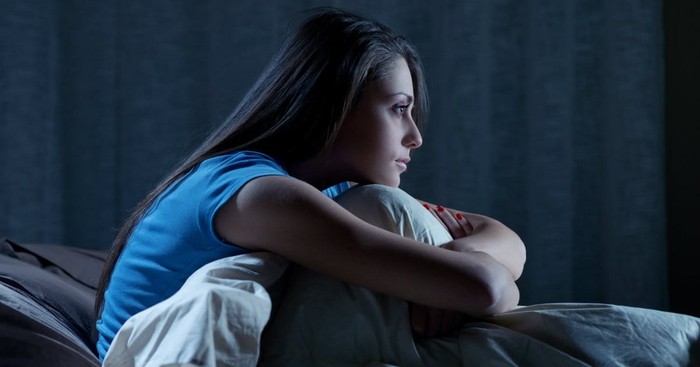 If you're like me and sometimes need help getting to sleep, I want to share with you my favorite psalms to read to help me surrender to rest.
One of my favorite moments in the day is the few minutes of quiet right before I fall asleep for the night. The house is still and I finally have some time to process my thoughts and feelings in the cool dark of my bedroom. I wait for my muscles to relax as I drift into dreamland, well, until I don't.
Some nights I'm left looking at my ceiling or my iPhone wondering why I can't seem to go to sleep. I'm left counting the hours left until I have to get up. My mom always told me that when I can't go to sleep, I shouldn't fight it by trying to pressure or force myself into sleep. She's right. Trying to force sleep only makes me tenser. I have, however, found ways to help myself relax, making it easier to fall asleep. One of which is to read the Bible, specifically the Psalms. The beautiful poetry of the Psalms mixed with the power of God's Word almost always puts my nerves to rest so I can get some shuteye.
3 Psalms to Help You Sleep
If you're like me and sometimes need help getting to sleep, I want to share with you my favorite psalms to read to help me surrender to rest:
Return to your rest, my soul, for the LORD has been good to you. - Psalm 116:7 NIV
Psalm 116:7 is a Psalm I memorized almost 10 years ago. It is my first go-to scripture to say over and over to myself on a sleepless night. I say it slow to really think about the words. I'm reminded that my soul can rest because the Lord is good and I have so much evidence of His goodness in my life. I then start to think about all the good the Lord is going and has done for me. This scripture reminds me that God is with me and that gives me peace that relaxes my mind, body, and soul.
In peace I will lie down and sleep, for you alone, Lord, make me dwell in safety. - Psalm 4:8 NIV
After a super busy day, you would think the only thing my body would want to do is quickly fall asleep. Nope! I've realized a busy day usually leads to more difficulties falling asleep. My mind races with everything that happened that day and what might happen tomorrow.
What will happen tomorrow?
What will happen next year?
What if something bad happens to me? My husband? My children?
There is nothing worse than trying to fall asleep on anxious thoughts. It's during these times I love to pull out Psalm 4. It always reminds me God is in control, He is my protection, and I can trust Him. Now that's some truth I can sleep on.
Whoever dwells in the shelter of the Most High will rest in the shadow of the Almighty. You will not fear the terror of night, nor the arrow that flies by day. For he will command his angels concerning you to guard you in all your ways. - Psalm 91:1,5,11
During the day, I'm not thinking about scary thoughts. But as soon as I hit the pillow they all want to attack. And fear is the enemy of sleep. This is why I absolutely adore Psalm 91. I've only listed a few verses from the Psalm above but, if you have time, or find yourself losing sleep due to fear, I highly suggest you read this Psalm in its entirety. It reminds me God will not only protect me, but He will defend me as well. Psalm 91 reveals that my fearful thoughts don't even come close to the power my God has to overcome them.
I have yet to face a battle that the Lord has not addressed in His Word. This includes my struggle to fall asleep some nights. It is the Word of God that helps me to let go of the worries of this world and grasp how trustworthy our God is. And leaning on His truths, even on sleepless nights, feels like God Himself is rocking me to sleep. So the next time you have trouble falling asleep go ahead and give these Psalms a try. It is my prayer that the truth of God's word produces peace in your soul that leads to many nights of good sweet sleep.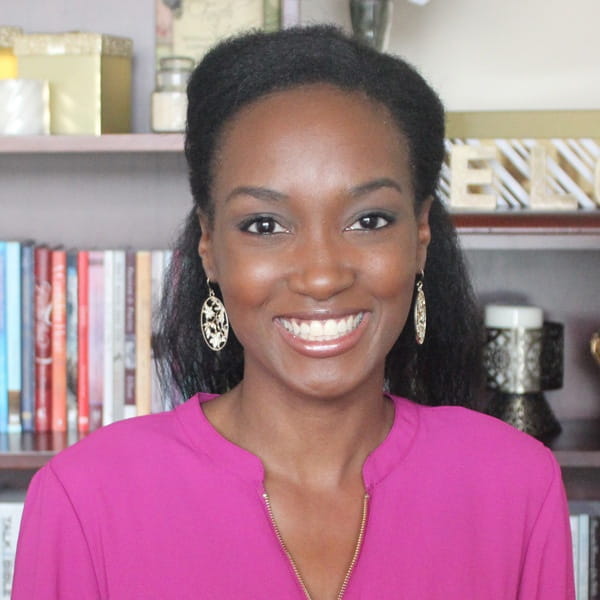 Christina Patterson is a wife and stay-at-home mom with a passion to encourage women in the love of Jesus Christ and the truth of God's Word. When she is not folding laundry or playing blocks you will find her with her head deep in her Bible or a commentary. She holds her Masters in Theology from Liberty University and is the founder of Beloved Women, a non-profit providing resources and community for women to truly know who they are in Christ: His Beloved. She blogs at belovedwomen.org.
Image Credit: Thinkstock.com
<
p>
Related podcast:
The views and opinions expressed in this podcast are those of the speakers and do not necessarily reflect the views or positions of Salem Web Network and Salem Media Group.
Related video:
Click to read the full article.
Photo and video Credit: ©SWN Design/©GettyImages
---
---