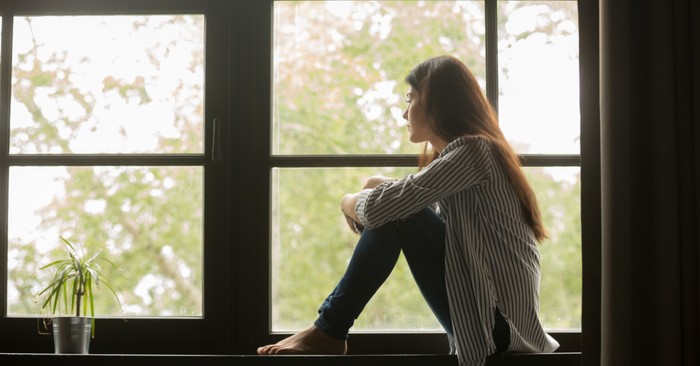 Plus
The One who instructed us to ask so we can receive (Matthew 7:7-8) will, in time, answer the cries of our hearts.
Walking around these walls
I thought by now they'd fall
But You have never failed me yet
Waiting for change to come
Knowing the battle's won
For You have never failed me yet
Do these lyrics move you? They're the opening lines of Do it Again by Elevation Worship.
Perhaps the walls you've been circling have to do with your long-term but unmet desire. Whether you've been yearning for a husband, baby, healing, prodigal to return, or something else, focus on the fourth line of the song: Waiting for change to come.
Waiting can morph into exhaustion. Frustration. Apathy.
I know because I've been waiting too—still am—for many things to change. My feelings have run the gamut.
But perhaps the change you've been waiting for concerns global affairs. Maybe you've earnestly prayed for the nation, but things have hardly budged.
None of our disappointment alters the truth: prayer is an effective tool (James 5:16). Therefore, don't let numbness stop you from launching a sustained prayer campaign.
When you don't know what else to do, consider borrowing the following words to jumpstart your prayer life:
Spiritual Prayers
1. God's Love
Ricardo credited God's love with ditching the transgender lifestyle he'd perfected for 30 years.
A Japanese man abandoned Shinto for Christianity after experiencing God's love for the first time—a remarkable feat, given the majority of Japanese practice Shinto and Buddhism.
God's love convinced Scootie, a gangbanger and drug trafficker, to ditch his vices and rap for Jesus instead.
Like these three gentlemen discovered, God's love can sustain you through dark seasons. But the key is realizing how much He loves you. So, pray for God to help you sense just how beloved you are.
2. Demystify the Unknown
It's human nature to feel anxious when staring at the unknown. Therefore, if you don't know why your prayers seem powerless, this mystery may tempt you to quit praying.
Pray Paul's prayer instead. Ask God to enlighten the eyes of your heart (Ephesians 1:18), so you understand why, for instance, your daughter sinks even deeper into witchcraft after you began praying for her to return to the fold. Ask Him to expose any hindrances to your prayers and to "flood your heart with light" (Ephesians 1:18, NLT), so you can pray effectively moving forward.
3. Celebrate Small Victories
If you routinely pray for not just your prodigal daughter but also aunt Cathy's chemo treatment, the salvation of your co-workers, and for your brother to seek God for a Proverbs 31 wife, you may slide into discouragement when there's no movement with any of the above.
Hence the importance of celebrating even the most minute of metamorphosis.
Let me paint an example. Say you invite your Muslim co-worker to church. If she refuses but stows the flyer you handed her in her purse, consider it a mini-victory. Pray for the Lord to transform that flyer into an irresistible item that keeps gnawing at her until she yields.
4. The Real Enemy
When your husband consumes excessive vodka every night, it can be hard to remember that he's not your enemy. You're not battling your moody teen, crabby boss, or any other human being either—including the ones who seem to derive satisfaction by stealing yours.
The New Testament reminds us that "our struggle is not against flesh and blood, but against the rulers, against the powers, against the world forces of this darkness, against the spiritual forces of wickedness in the heavenly places" (Ephesians 6:12, NASB).
Etch the above verse in your heart. This way, you won't be irritated at the people you're praying for when they don't immediately respond. Remember that your real opponent is the evil force that's keeping them bound.
5.
Persist
Contending your prayer projects can be tiring if you get the same non-response from heaven. Indeed, perseverance doesn't happen by accident.
Pray that you won't become weary while doing good (Galatians 6:9)—or, in this case, while waiting for the Lord to answer you. Pray also that God will empower you to let perseverance finish its work (James 1:4).
Prayers for Your Soul
1 Thessalonians 5:23 explains that God created us with a spirit, soul, and body. The soul, in turn, consists of the mind, will, and emotion.
Because of how God formulated our soul, our thoughts and feelings—which make up two-thirds of the soul—hold a considerable clout over our decision-making process.
This is why it's often beneficial to chase spiritual prayers, like the ones listed above, with prayers targeting our souls.
Try the following:
6. Soul Healing
I love Internal Family Systems (IFS), the theory I use in my practice, because of its power to resolve thorny issues. This model assumes having personality parts is natural. For instance, if you're still single—despite ongoing prayers for God to rush the right man your way—having multiple parts explains how it's possible for you to both crave and resent romantic holiday movies.
Understanding the different parts of our soul takes practice. You can learn to do so by listening compassionately to the voices you hear inside.
Despite what you might have heard, hearing these voices doesn't make you crazy.
Here is the point of this brief introduction to IFS (more info here.): If you have suffered rejection, betrayal, or some other emotional hurt, you might have a part that's suspicious—or scared—of people. This part might advise you to avoid others because they're dangerous.
But God often shows us His love through people. So, if there's a hurting part inside that won't let you get close to others, that part can block you from experiencing point #1 above, seeing God's love for you.
This is why it's important to heal this part of your soul.
7. Get to Know Numbness
After years of practicing IFS, I've learned that curiosity goes a long way. So, if this season feels numb to you, be curious about why. Spend time listening for the answer. It may come from the inside of you, like when you're spending quiet time with the Lord.
There may be other explanations, but here is a plausible one. You may have developed a part that responds to negative events by numbing you to protect you from further disappointment—for instance, in case God doesn't acknowledge your prayer requests.
Pray for the grace to befriend any part that insists on using numbness as a defense mechanism. Help this numbing part know that God is not a liar. "Does He speak and then not act? Does He promise and not fulfill?" (Numbers 23:19).
The One who instructed us to ask so we can receive (Matthew 7:7-8) will, in time, answer the cries of our hearts.
8. Befriend Despair
How can you persist and pray without ceasing (1 Thessalonians 5:17) when past prayers are still pending? The key is to work with parts of you that feel despondent about the lack of results.
Pray for any despairing part to accept the truth surrounding the goodness of the Lord (Psalm 34:8): when you inhale the fragrance of the season, witness the stillness of snowfall, or enjoy the warm company of loved ones.
You can also share with this despairing part point #3 above—the tiny wins you've gained along the way. Tell your part that more victories are coming because He always causes us to triumph (2 Corinthians 2:14, KJV).
9. Self-directed Gentleness
Triggers happen. Even when you've worked on past hurt and God has healed the majority of your pain, the unstable times we live in can provoke parts of your soul. Therefore, when an event triggers you, pray so you can respond with gentleness toward yourself. Instead of criticizing yourself, treat yourself kindly, the way God does.
Final Prayer
When you don't know what else to pray for, and after you've tried everything else, there remains a formidable option.
10. Agree with God
Did you know that two of the three Members of the Godhead regularly pray for you? Hebrews 7:25 and Romans 8:34 reveal that Jesus has been busy interceding for us from the time He ascended into heaven until now.
Further, Romans 8:26 affirms how the Holy Spirit—the third Member of the Godhead—also intercedes for us.
Hallelujah for our God's faithful prayers! What's left is for you to add your "Amen."
Then, rest (Hebrews 4:11). After all, the battle has been won, as the song said.
God, who will never fail us, will surely manifest the victory.
Photo Credit: ©Getty Images/Fizkes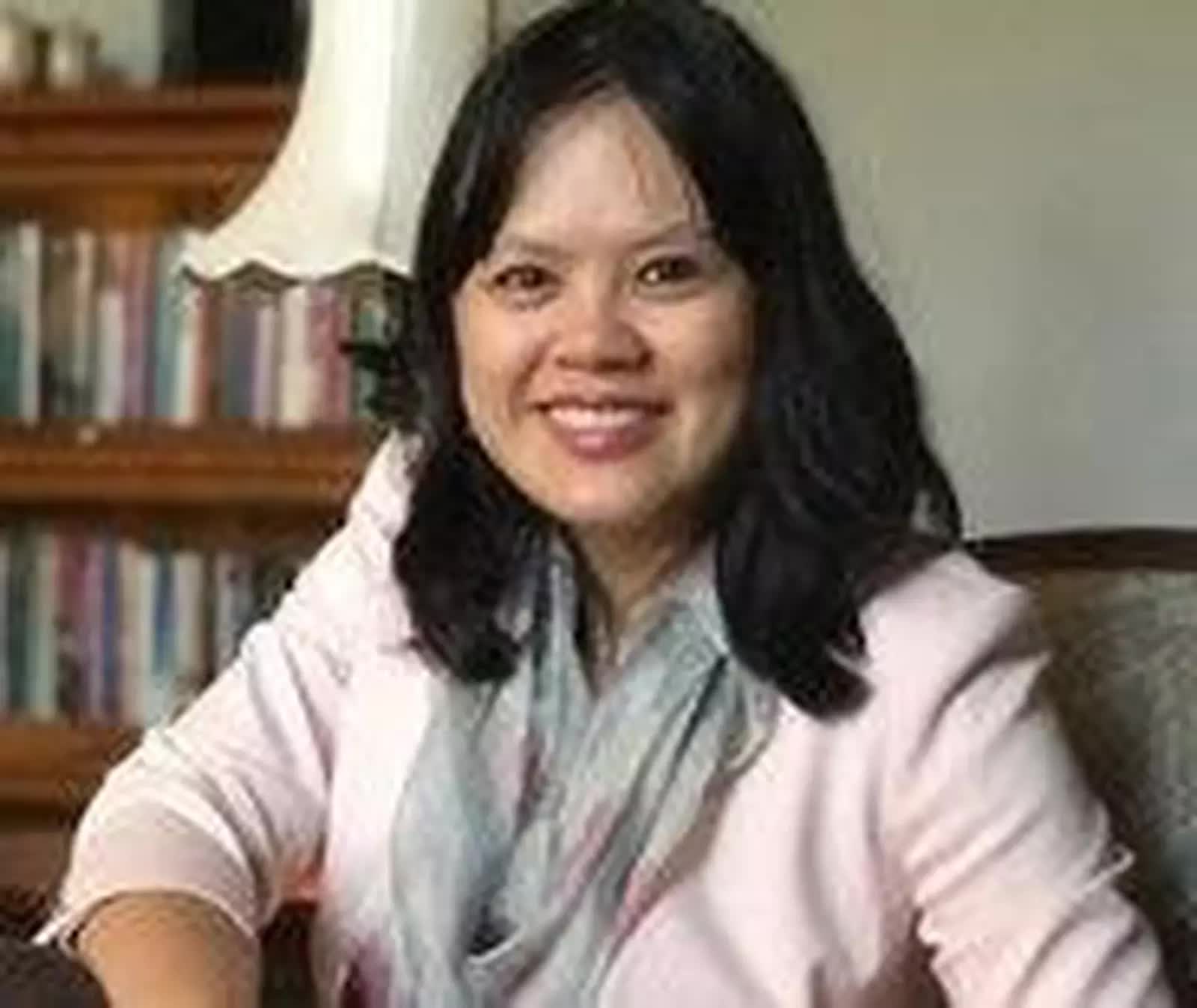 Audrey Davidheiser, PhD is a California licensed psychologist, certified Internal Family Systems (IFS) therapist and IFSI approved clinical consultant, as well as author of Surviving Difficult People: When Your Faith and Feelings Clash. After founding and directing a counseling center for the Los Angeles Dream Center, she now devotes her practice to survivors of trauma—including spiritual abuse. Visit her on www.aimforbreakthrough.com and Instagram @DrAudreyD.
---
---