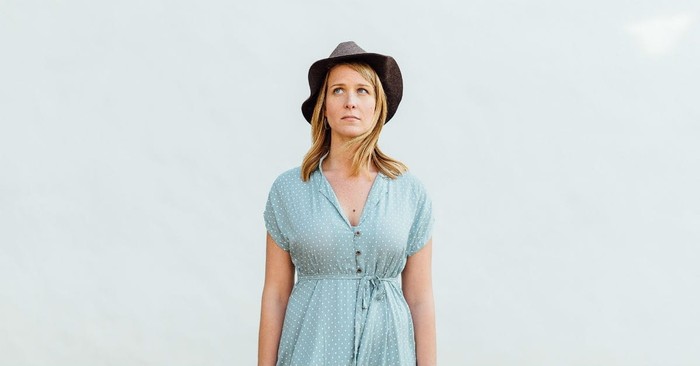 If you are a woman and have been a part of the Church for any length of time, chances are good that you have studied Proverbs 31 alone or with a group of other women.
Some of us have heard it so much we have become jaded, or notice that people have clichéd it.
Others however, feel discouraged by Proverbs 31 because we don't measure up to it, or don't feel as though we have the favor of the Proverbs 31 woman.
Sometimes, we feel more like a Psalm 31 woman:
Be merciful to me, O LORD, for I am in distress; my eyes grow weak with sorrow, my soul and my body with grief. My life is consumed by anguish and my years by groaning; my strength fails because of my affliction, and my bones grow weak. Because of all my enemies, I am the utter contempt of my neighbors; I am a dread to my friends-- those who see me on the street flee from me. I am forgotten by them as though I were dead; I have become like broken pottery. For I hear the slander of many; there is terror on every side; they conspire against me and plot to take my life (vs. 9-13).
If your life looks a little too much like Psalm 31, there are at least five truths that can help move you toward a Proverbs 31 mentality.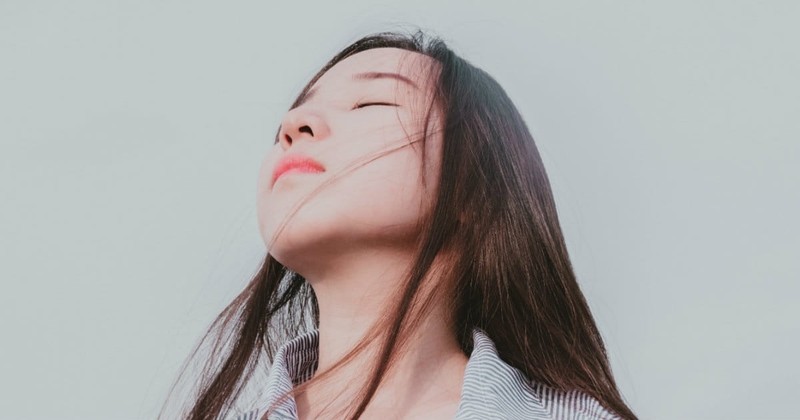 1. Your Sorrow Can Turn to Joy
A woman who is living Psalm 31:9 is under deep emotional stress. Not only is she emotionally spent; her eyes are worn out from shedding so many tears. And this doesn't sound like the silent tears that gently roll down your cheek. This sounds like what some of us call "the ugly cry."
The Proverbs 31 woman "laughs at the days to come" (v.25). This might indicate that she doesn't have any struggles in her life. Or, at the very least, one might think she doesn't care about the problems she faces.
This passage never says the Proverbs 31 woman is without a concern. However, since she "laughs at the days to come," she is secure in knowing Who holds the future and is able to rejoice because God is in control of every aspect of her life—good and bad.
If the personal anguish aspect of Psalm 31 is playing out in your life right now, don't despair. God has promised us several times throughout Scriptures like Jeremiah 31:13 that he will turn our sadness into joy. Like the Proverbs 31 woman, we can rest in that promise.
Image Credit: ©Unsplash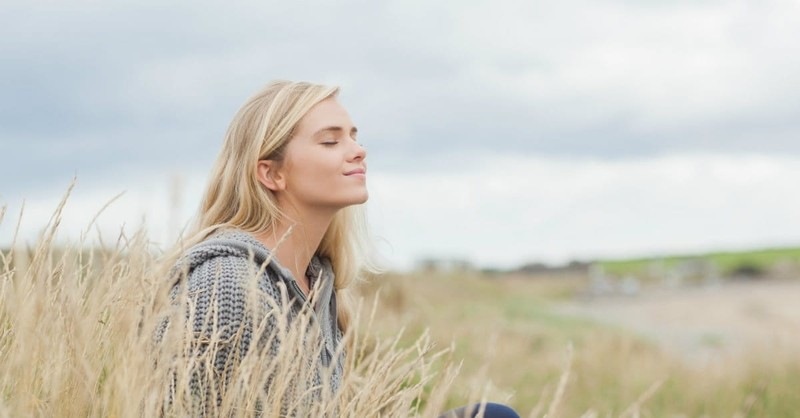 2. Remember That God Not Only Redeems; He Restores
The suffering the psalmist describes goes beyond the crying and the emotional pain. The emotional pain has manifested into physical pain. Have you ever cried so hard you physically ached, or made yourself sick? More than likely you have, which means you can identify with the level of grief of the psalmist—at least in its physical manifestation.
The person writing Psalm 31 indicates in verse nine that his body is weary from the grief and in verse 10 said, "My strength fails because of my affliction, and my bones grow weak."
The Proverbs 31 woman, on the other hand, is strong and healthy. In verse 17, we are told, "She sets about her work vigorously; her arms are strong for her tasks."
Although the person writing Psalm 31 is physically weakened by a state of anxiety, there is something we can learn from him. A few verses earlier (verse seven), he acknowledges God's omniscience—that fact that he knows all—when he said, "…For you saw my affliction and knew the anguish of my soul."
If you are in a Psalm 31 season of your life physically, remember this: God knows. And he not only knows, he restores: "And after you have suffered for a little while, the God of all grace, who has called you to his eternal glory in Christ, will himself restore, confirm, strengthen and establish you" (1 Peter 5:10, ESV).
Despite what the prosperity gospel preaches, we may not have our restoration while we walk earth. Rest assured, we will be restored one day.
Image Credit: ©Unsplash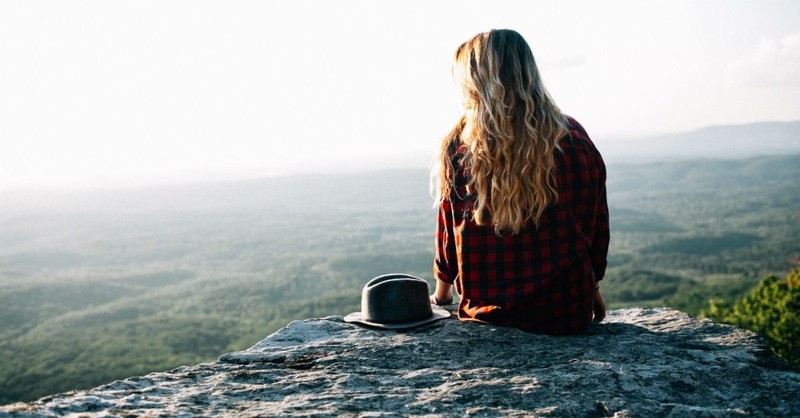 3. God is the Owner of Our Reputations
For those of us who feel like we don't measure up to the Proverbs 31 woman, verse 23 can be particularly daunting: "Her husband is respected at the city gate; where he takes his seat among the elders of the land."
Sometimes, especially with the presence of social media in our lives, the life of a woman can often revert back to a high school popularity contest. Anyone who feels socially inferior can certainly relate to Psalm 31:11-13:
Because of all my enemies,
I am the utter contempt of my neighbors
and an object of dread to my closest friends—
those who see me on the street flee from me.
I am forgotten as though I were dead;
I have become like broken pottery.
For I hear many whispering,
"Terror on every side!"
They conspire against me
and plot to take my life.
One of the key stressors in the lives of women today is the felt obligation to please everyone around us, and for us to appear to have everything together.
And for goodness sake, we want to be liked.
The Proverbs 31 woman might sound like "Mrs. Popular" to those who struggle with their relationships or are having a reputational crisis. Or maybe unlike the Proverbs 31 woman, your husband is not respectable. Maybe he doesn't treat you well. Maybe he won't go to church with you. Maybe he doesn't even know or love God.
And you fear these things reflect negatively on you.
However, be encouraged. There is actually good news in the verses immediately following the lament of the psalmist in verses 14 and 15: "But I trust in you, Lord; I say, 'You are my God.' My times are in your hands; deliver me from the hands of my enemies, from those who pursue me."
Even though a Psalm 31 woman may be wracked with fear about her reputation or her relationships, she also knows who is in control of these things and can restrain her enemies.
And you can know this, too.
Image Credit: ©Unsplash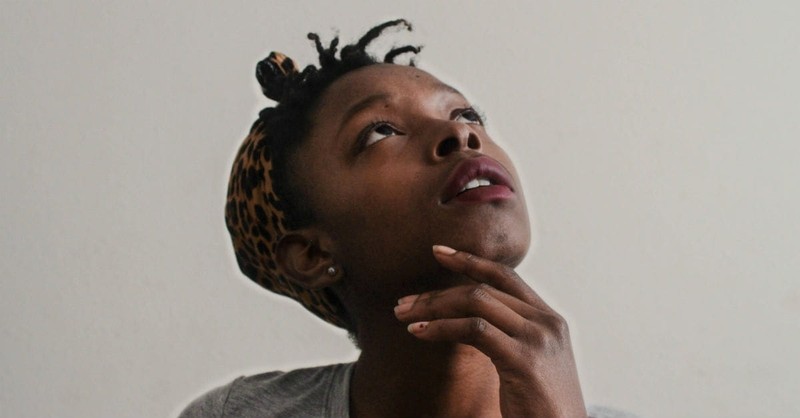 4. Even When Your Own House Crumbles, He is Your Constant
While Psalm 31 doesn't specifically mention strife within the family, the source of anxiety for many Psalm 31 women is family problems. This is a most sensitive issue for us, and an issue with which most of us can identify. Furthermore, the family is an area that seems to get the brunt of Satan's attacks.
Are your young children disobedient?
Maybe your grown children are prodigals.
Or maybe you don't feel loved by your husband.
Perhaps you are in the middle of a divorce or a separation.
And the list goes on. Familial pain is common to every woman.
We all want to be esteemed by our families, just as the Proverbs 31 woman is in verse 28: "Her children rise and call her blessed, and her husband also…"
There is hope for us who do not feel like the Proverbs 31 woman when it comes to our families. Later in Psalm 31 (verses 19-20), it becomes apparent that this suffering servant sees that refuge is found in God, despite what is going on externally:
How abundant are the good things
that you have stored up for those who fear you,
that you bestow in the sight of all,
on those who take refuge in you.
In the shelter of your presence you hide them
from all human intrigues;
you keep them safe in your dwelling
from accusing tongues.
May we all cultivate such a deep love for God that his presence and his love are enough to sustain us through the challenges in our homes.
Image Credit: ©Unsplash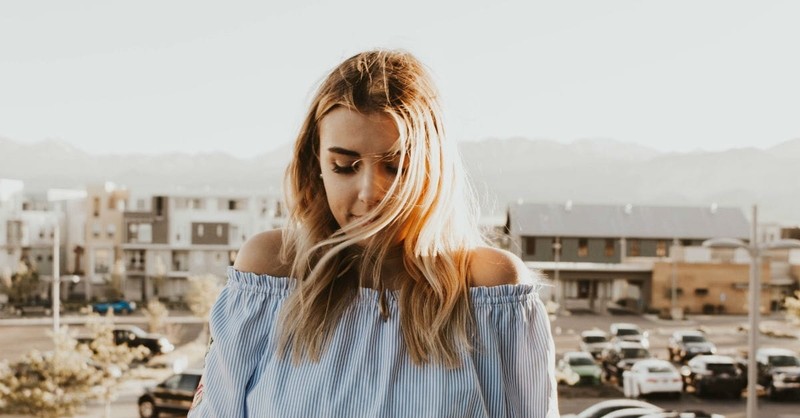 5. Regardless of What Culture Tells Us, Happiness is Not the End Goal
Whether we are going through depression, social challenges, physical ailments or family problems, the key thing to remember is this: we exist for God. Not the reverse.
This is a hard thing to grasp, especially when our culture places so much emphasis on happiness. The problem here is that happiness is a feeling that will not sustain us through hard times.
However, joy will sustain us. There is a difference. Earlier in this piece, we learned that our sorrow will turn to joy. This is not to say we will not experience negative emotions while experiencing joy at the same time. But we will have joy in the sense that we know to Whom we belong, even in the midst of emotional, physical, mental or spiritual chaos.
By the end of Psalm 31, the psalmist concludes and confesses that when we love God, we will be preserved and strengthened. We are not promised happiness or prosperity (in the worldly sense). But we are promised preservation so we can accomplish what we are here to do—bring him glory:
Love the Lord, all his faithful people!
The Lord preserves those who are true to him,
but the proud he pays back in full.
Be strong and take heart,
all you who hope in the Lord.
Joy Allmond is a writer based in Charlotte, N.C., where she lives with her husband, two teenage stepsons and two dogs. Follow her on Twitter @joyallmond.
Publication date: June 16, 2014
Image Credit: ©Unsplash
Originally published Wednesday, 07 March 2018.
---
---