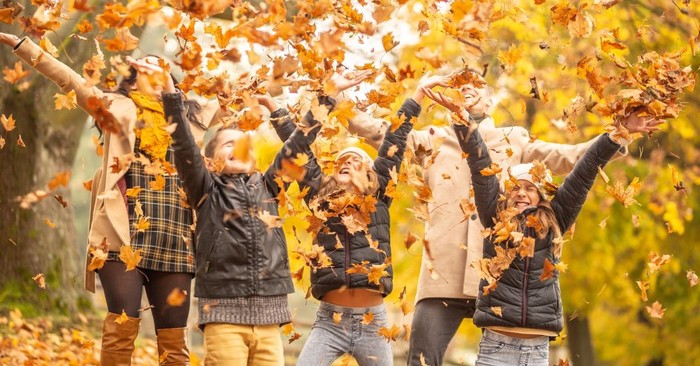 You may not be into spooky ghosts, creepy costumes, or scary stories, but you can still find ways to create meaningful and wholesome memories over Halloween. Here are 31 fun ways to make Halloween and fall fun for your family this year!
You may not be into spooky ghosts, creepy costumes, or scary stories, but you can still find ways to create meaningful and wholesome memories over Halloween. Fall is such a magical time of year! It's the perfect time to make some extra special memories, even if you don't participate in the traditional Halloween activities.
This is the season where your kids will remember the time taken to enjoy fall treats, festivals, time outdoors, and all the warmth that comes with the changing leaves. Be intentional about creating space to have fun together as a family, especially when most of us are fully caught up in the business of school and fall activities.
Here are 31 fun ways to make Halloween and fall fun for your family this year!
31 Ways to Make Fall Fun
1. Have a fall gathering at your house. Send out invites, have everyone bring food to share, and enjoy time spent with close friends and family for a Fall themed dinner on Halloween night.
2. Attend a Trunk-or-Treat event at a local church. Take the spooky out of all the candy and dressing up and instead attend a trunk-or-treat at a local church where your family can safely enjoy getting candy and dressing up.
3. Attend a fall festival at a local church. Some churches go big for Halloween and offer amazing fall festivals that include bounce houses, petting zoos, games, candy, and more. Attend one of these fun family-friendly events to make some amazing fall memories as a family.
4. Create a fall family scavenger hunt. Make this season a time of adventure! Create a scavenger hunt of things for your family to seek out and discover together.
5. Go apple picking. Fall is prime time for freshly picked apples. Take a day trip to an orchard near your and enjoy the yummy treats together.
6. Go out to dinner. Plan a special dinner out at one of your favorite restaurants on Halloween night.
7. Decorate for fall. Create a festive space in your home with fall-themed decorations.
8. Go camping. Make Halloween your last fall hurrah and plan a cool weather camping trip as a family.
9. Make fall crafts together. Hit up your local craft store and select some fun fall-themed crafts to complete at home together.
10. Go pottery painting. Check out your local paint-your-own-pottery shop and come in to paint some special fall pieces to make the season as a family.
11. Plan a family movie night. Nothing says family fun like a family movie night. Choose a movie you all love, grab some candy, and have fun snacks. Enjoy a night together all cozied up in your living room.
12. Create a backyard campfire. Nothing says fall like a backyard campfire and s'mores.
13. Visit a local pumpkin farm. Picking your own pumpkins straight from the field is a magical fall memory for your kids. Most local farms also offer mazes, animals to see, and other festivities.
14. Attend a fall festival. Check the area and local farms for special fall-themed festivals and parades. These are great ways to enjoy your community without the extra spooky parts that go along with Halloween.
15. Go for a hike. Spend time enjoying nature as a family. Visit State Parks and explore trails and enjoy all the fall colors present in nature.
16. Go biking. Find a paved trail or mountain bike path to enjoy while the weather is comfortable.
17. Bake some fall treats together. Fall is the best time for all things pumpkin! Make some pumpkin cookies, bars, bread… the works!
18. Check out the zoo. Fall weather just begs us to get outside and enjoy outdoor venues. Go enjoy the animals at the zoo closest to you.
19. Check out local gardens. If you have local botanical gardens, fall is a great time to see how the plants are changing.
20. Go to the park. Parks are full of ways to make family memories! Enjoy time at the playground, exploring trails, or observing nature together.
21. Plan a weekend away. If you want to avoid all the Halloween hype, plan a trip away from home. Get away to the mountains or enjoy some off-season time at the beach as a family.
22. Plan a fall-themed game night. Skip the trick-or-treating but plan an epic fall-themed game night at home. Maybe you enjoy an epic backyard game of corn hole or have a family board game marathon. Make a candy-filled prize and your kids will be thrilled.
23. Attend a rodeo. Take the opportunity to dress up with a big cowboy hat and take the family out to enjoy a night at the rodeo.
24. Go to the drive-in movies. Load everyone up in the car and check out a movie at the drive-in.
25. Have a fall dress-up party for your kids. Invite some close friends over for a fun fall dress-up party at your house.
26. Host a fall barbeque. Everyone loves BBQ. Invite friends over for some yummy food, some time outside by the fire, and make the most of the fall weather together.
27. Try something new as a family. On Halloween plan to try a new activity as a family! Make memories by trying out rock climbing, bowling, or trampolining.
28. Do a fall unit study with your kids. Take this time to learn about and appreciate God's creation with your kids. Take time to study changing leaves, weather, and inspire wonder in the hearts of your kids at God's handiwork.
29. Give back as a family. Take the opportunity to invest in your community as a family. Volunteer at your church or at a local nonprofit as a way to love on your neighbors.
30. Donate funds normally spent on Halloween costumes to a worthwhile cause. Repurpose the funds your family might have spent on Halloween candy and costumes by investing it in a cause your family believes in.
31. Pass out candy and notes of encouragement to your neighbors. Rather than trying to create a spooky home, why not create an extra warm and encouraging one this Halloween. Pass out treats for neighbors along with notes of encouragement and appreciation for all who come by your home.
Photo Credit: ©GettyImages/MarianVejcik
---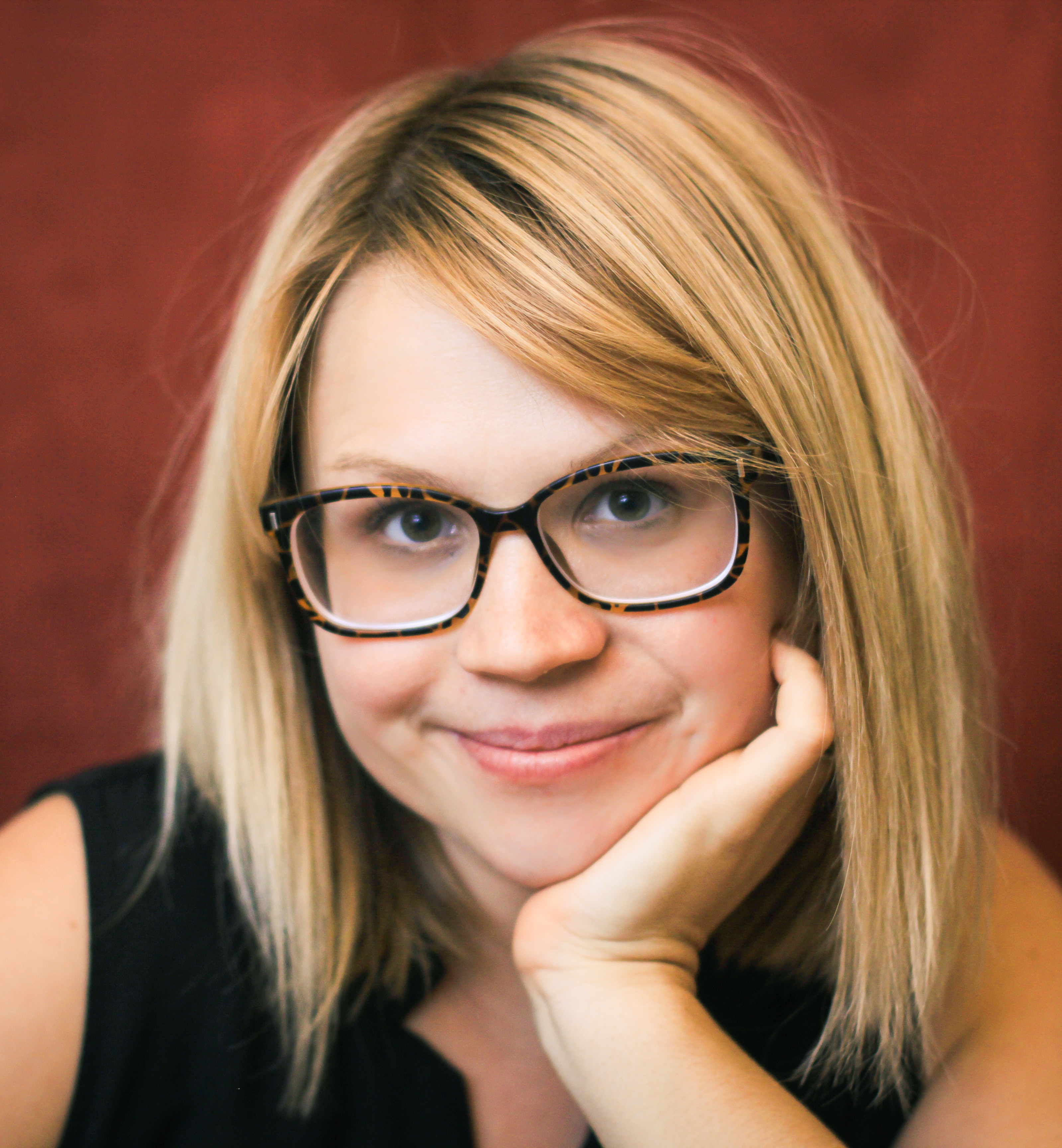 Amanda Idleman is a writer whose passion is to encourage others to live joyfully. She writes devotions for My Daily Bible Verse Devotional and Podcast, Crosswalk Couples Devotional, the Daily Devotional App, she has work published with Her View from Home, on the MOPS Blog, and is a regular contributor for Crosswalk.com. She has most recently published a devotional, Comfort: A 30 Day Devotional Exploring God's Heart of Love for Mommas. You can find out more about Amanda on her Facebook Page or follow her on Instagram.
Related podcast:
The views and opinions expressed in this podcast are those of the speakers and do not necessarily reflect the views or positions of Salem Web Network and Salem Media Group.
---
---